When Maya and Nandy McClean were little girls, their mother encouraged them to pursue their dreams. Now, in their 20s, they're dancing and singing alongside Prince!
The McClean sisters, known as The Twinz, got the itch for the limelight while growing up in Sydney, Australia. They started ballet, jazz, modern, tap, hip hop and Latin dance at 14, and went on to find success Down Under dancing, singing and acting in commercials; movies like Son of the Mask and Moulin Rouge!; on TV for "Australian Idol"; and onstage in The Lion King. In almost all of their gigs, the sisters have worked side-by-side.
Two years ago, Nandy and Maya moved to L.A. and joined Lula Washington Dance Theatre, but they weren't members for long. Their fourth American audition was for a Prince music video, choreographed by Fatima Robinson, and they've been dancing for him ever since. "We love working with him," Maya says. "He teaches us a lot about music and image. And we joke around with him a lot. He's a teacher and a little boy all in one."
Besides the band, The Twinz are the only other performers in Prince's show. They danced and sang alongside him at the BET Awards and Super Bowl halftime show, are in his music videos, and accompany him to red carpet events and fashion shows.
They even choreograph his shows. "People might consider our style jazz," says Nandy, "but we have a lot of influences, from modern with a splash of '80s to hip hop and rock and roll." Prince often has input on the steps. "He likes to edit the choreography because he's involved in every aspect of the show, from wardrobe to lighting," says Maya. "It's different when you're creating movement for an artist. They've got their vision, too, so we collaborate on the whole thing."
As busy as they are, The Twinz are still working on their music and dabbling in some acting projects. "In L.A., there's so much opportunity," Maya says. "But you have to stay down-to-earth." Thankfully, she's got her twin to help her stay grounded. "With a twin, there's always someone to work with," says Nandy. "It's a lot of fun. We do things exactly the same way. A lot of times, we choreograph the same steps, even if we don't notice it."
Fast Facts
Born in: Sydney, Australia
Inspirations: Michael Jackson, Mariah Carey, Whitney Houston
Dating: Very single at the moment. "We're married to our work!" exclaims Nandy.
On their iPods: India.Arie, Will.i.am, Sergio Mendes, Justin Timberlake, Alicia Keys, Stevie Wonder, Nelly Furtado, Sade
Favorite choreographer: Hi-Hat
If you could sit down with one celebrity face-to-face:  "I'd say Michael Jackson first, but we've already met him! We've actually run into a lot of our idols here in L.A. It's crazy," says Maya. "Otherwise we'd have to say Jim Carrey. He makes us laugh."
Photo: Kevin Mazur
Win It
Sep. 05, 2017 12:10PM EST
Photos by Erin Baiano
It's time to get your pirouette on! From September 5th to September 30th, we're hosting a contest to find out who's the best turner of them all.

Put together your most impressive turning combo. Post a video online. Share your turns with us and thousands of other dancers around the world. And if our editors think you're the top turner, you'll win a fabulous prize.
Keep reading...
Show less
All of 18-year-old Kaylin Maggard's dreams—from scoring the title of National Senior Outstanding Dancer at New York City Dance Alliance Nationals to winning the 2017 Dance Spirit Cover Model Search—are coming true. And to anyone who knows the gorgeous contemporary dancer, that's no surprise.
From the moment the Dance Spirit staff met Kaylin, it was obvious her humility and talent would take her far. Not only did she go full-out during the photo shoot and class at Broadway Dance Center, but she was always cheering on, laughing with, and supporting her fellow CMS contestants Haley Hartsfield and Michelle Quiner. During the voting period, the social media world was abuzz with praise for her work ethic, positive attitude, and generosity.
Since her CMS trip to NYC, Kaylin's moved from her hometown of Columbia, MO, to the Big Apple for her freshman year at Juilliard, and is busy getting acquainted with the city. As for the future? She's taking it one opportunity at a time, but something tells us we'll be seeing this contemporary queen reach new heights every year.
Keep reading...
Show less
Instagram star Kylie Shea has built a following of nearly 170,000 with her playful workout videos, which combine traditional fitness activities, like jumping rope or running on the treadmill, with pointe shoes and sassy choreography. Shea's effortless cool-girl-next-door vibe and solid ballet technique make her vids totally irresistible.
Now Shea's using her platform to address the body image issues that tend to plague dancers. In a poignant video, she sheds her clothes and tugs at her skin. The caption explains her relationship with her body and the pressure she feels to maintain a certain aesthetic as a dancer.
Keep reading...
Show less
Physical discomfort is inevitable when you're spending tons of hours in the studio every day, but some pain shouldn't be suffered through. "Dancing through pain can make an injury worse and lead to more time away from dance," says Dr. Joel Brenner, medical director of dance medicine at Children's Hospital of The King's Daughters in Norfolk, VA. "Failing to rest and recover when you're in serious pain could even lead to the point where you're unable to dance in the future."
That may sound scary, but there's good news: If you take precautions and listen to your body, many injuries can be stopped in their tracks. The first step? Knowing what's normal—and what's not.
Keep reading...
Show less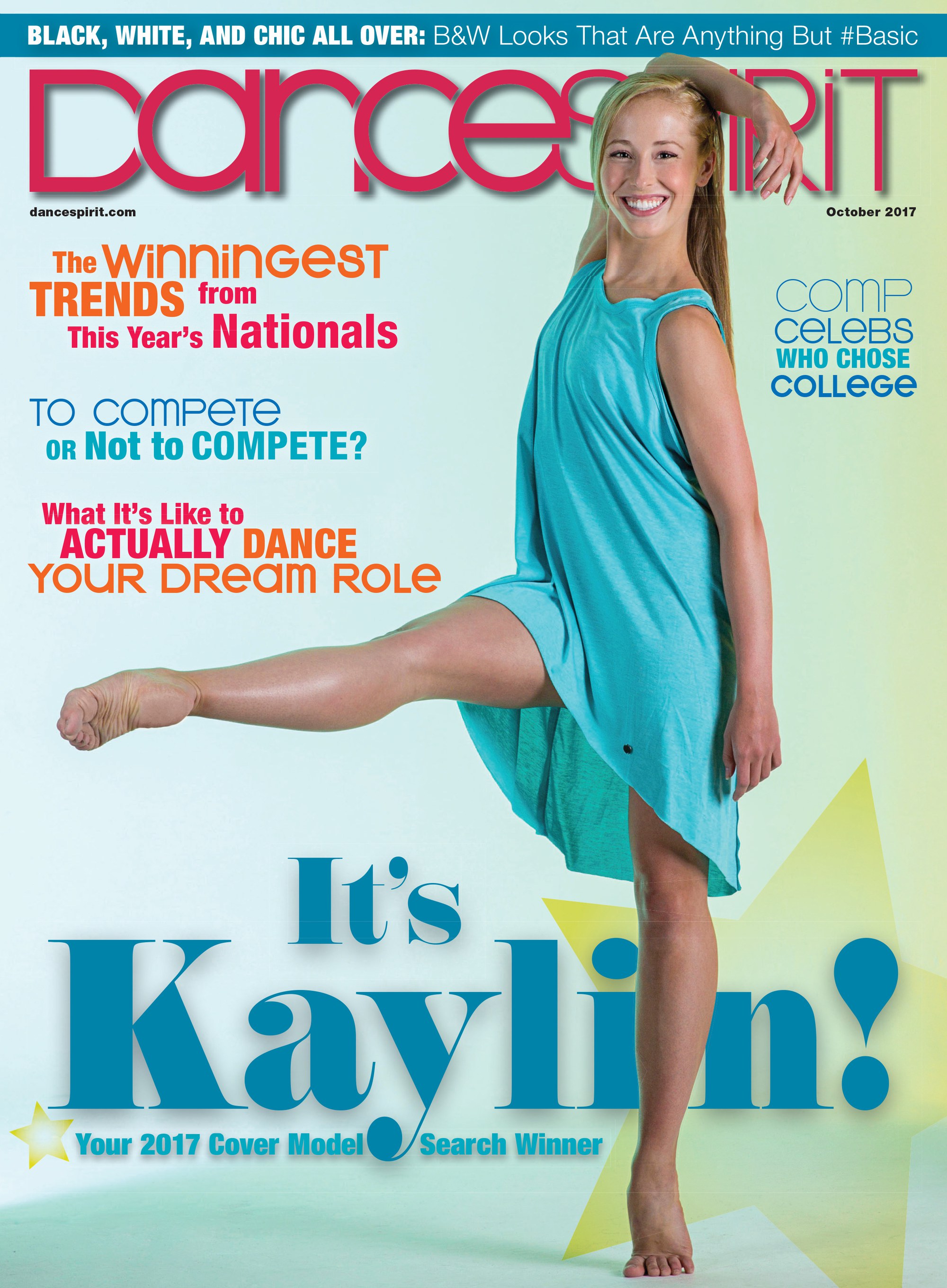 Get Dance Spirit in your inbox