How To
Mar. 17, 2017 03:04PM EST
What It's Really Like to Dance at a Theme Park
After completing the Ailey/Fordham BFA Program in NYC, Janelle Jones was working as a server and doing freelance gigs. When she got a job as a dancer in a new show at Busch Gardens theme park in Williamsburg, VA, she was initially hesitant. A Virginia native, she was worried that it might be a step backwards to take a job near home. She'd heard that some dancers looked down on these jobs and that the choreography might not make use of her high-level training. As it turns out, she couldn't have been more wrong.
---
"It was a great experience for a first professional job. After being there for six months, I had so much inspiration for my next job and confidence in myself." She's now performed in three shows at the park and has no regrets. "Each time, I meet more people and make more connections to take back to New York."
If you're a versatile dancer who loves kids, dancing at a theme park might be a great fit. We talked to current theme park dancers around the country to find out more about what life among the crowds, rides and characters is like.
Courtney Calloway performing in Disney's "Boo to You" Halloween Show(Austin Bigoney)
Getting the Job
Normally, hundreds of dancers show up for theme park auditions. Instead of a long phrase, auditioners might give just a few counts to see who can do a clean double pirouette, and then make cuts. What they're looking for, says Walt Disney World dancer Courtney Callaway, is your ability to perform and connect with audiences. "You have to be ready to make an impression when it counts!" Be confident, pick up the choreography quickly and show off your clean technique. And of course, don't forget to smile!
At most parks, auditions will be fairly similar to those for musical theater or Broadway jobs. Disney parks work a bit differently, since they have separate auditions for stage shows (which are Equity) and parade performers or characters. They offer a "performer toolkit" on their website with advice and videos on what to expect and how to prepare. Bottom line: Do your research before heading to the audition.
Being comfortable with different dance styles is also a major plus in booking a theme park job. In her roles at Walt Disney World, Callaway jumps from hip hop to classical partnering to Rockettes-style precision dancing. Check the audition listing to see what styles a particular role or production requires.
Focus on Performing
While dancing professionally with the Virginia Ballet Theatre and Todd Rosenlieb Dance, Callaway often wished for less time spent in rehearsals and more time performing. That dream came true when she was hired as a Character and Parade Performer at Walt Disney World in Orlando, FL. "Even though it was a bit different from what I trained for, it has been a joy. We're with the kids, and you get to see the impact that you have every single day." She also loves the variety of productions she gets to perform in, including the classic Main Street Electrical Parade and Mickey's Very Merry Christmas Party on the stage of Cinderella's Castle.
While stage shows will have a format similar to any theatrical performance, for parades or events, you'll also need to learn how to interact directly with an audience. During one "street party" parade at the park, for example, Callaway and the other dancers teach the audience the steps so they can join in.
Almost all of Callaway's performances are outside—which creates a whole new set of challenges. Your body has to adjust to dancing on different surfaces (there's no marley in the streets!) and avoiding obstacles like trolley tracks. Dancers also have to deal with sometimes challenging weather conditions, like heat, humidity and storms. (If there's a substantial storm, though, they do a modified parade—in raincoats and boots!—to keep the performers safe.)
Schedule
Many parks operate on a seasonal schedule, with shows for Halloween, the holiday season and during the summer. Even parks with year-round contracts may have busier schedules during these seasons. Depending on your contract, you might perform up to five or six days a week, or you might perform only on weekends. Shows are usually about 30 minutes long, and you can expect to perform three or four times a day.
Most productions have a short rehearsal period (longer if it's a new show) at the beginning of a season. Once the season starts, you probably won't rehearse again unless new people join the cast. Jones says that the grueling schedule is the biggest challenge of the job. "It really teaches you a lot about being a healthy dancer," she says. Be smart about staying warmed up and take advantage of sports medicine resources the park may offer.
(courtesy Lopez)Lopez, second from left, performing at Six Flags
Beyond the Park
Britne Lopez, a dancer and dance captain at Six Flags Magic Mountain in Valencia, CA, finds that dancing at Six Flags allows her to keep up with other opportunities, like performing as a dance double on the TV show "Hit the Floor" and with the magic show Masters of Illusion Live. She signed with an agency soon after starting at Six Flags, and still has the flexibility to make it to important auditions.
At Busch Gardens, Jones has worked with choreographers and directors who work on Broadway, on national tours, and in the contemporary dance scene, like Chase Brock, whose credits also include Spiderman: Turn Off the Dark on Broadway. These can be great contacts when you're building your resumé. Some of Jones' fellow performers have also gone on to sign with agencies, dance on Broadway or tour with musical artists.
Much of Janelle Ginestra's career has been about helping others shine. She's dedicated herself to supporting and cheerleading her partner, WilldaBeast Adams; the emerging talents in their dance company, ImmaBEAST; and the countless dancers she inspires at master classes and conventions. Her YouTube channel has become a launching pad for young talents like "Fraternal Twins" Larsen Thompson and Taylor Hatala, thanks to viral videos featuring Ginestra's creative vision.
But Ginestra's a skyrocketing success in her own right—an in-demand choreographer, a social media influencer, and a dance entrepreneur, building a legacy one eight-count at a time. It's time for her turn in the spotlight. And she's more than ready. "I want to be a legend in whatever I do," she says. We'd argue that she already is.
Keep reading...
Show less
Win It
Oct. 13, 2017 04:31PM EST
Week five of "Dancing with the Stars" proved to be one of the best weeks of the season so far. (And we're not just saying that because Mickey made a cameo debut on the piano during one of the routines—although that certainly didn't hurt!) Everyone brought their A-game, and with such a fun theme the contestants were able to really let their guards down. There was true sincerity in their dancing that we hadn't seen before. But not all Disney stories end with a "happily ever after," and one couple still had to hang up their dancing shoes.
If there's one week you should watch all the routines of it's undoubtedly this one... But, ICYMI, scroll below for our highlights of the night.
Keep reading...
Show less
Via Facebook
Almost a month out, Puerto Rico continues to suffer the devastating aftereffects of Hurricane Maria. Many of the island's residents still lack power, clean water, and safe housing. Ballet classes? For Puerto Rican dance students, they must feel like an impossible luxury.
But a dance studio in Florida is working to allow a group of young Puerto Ricans to continue their training. And it needs your help.
Keep reading...
Show less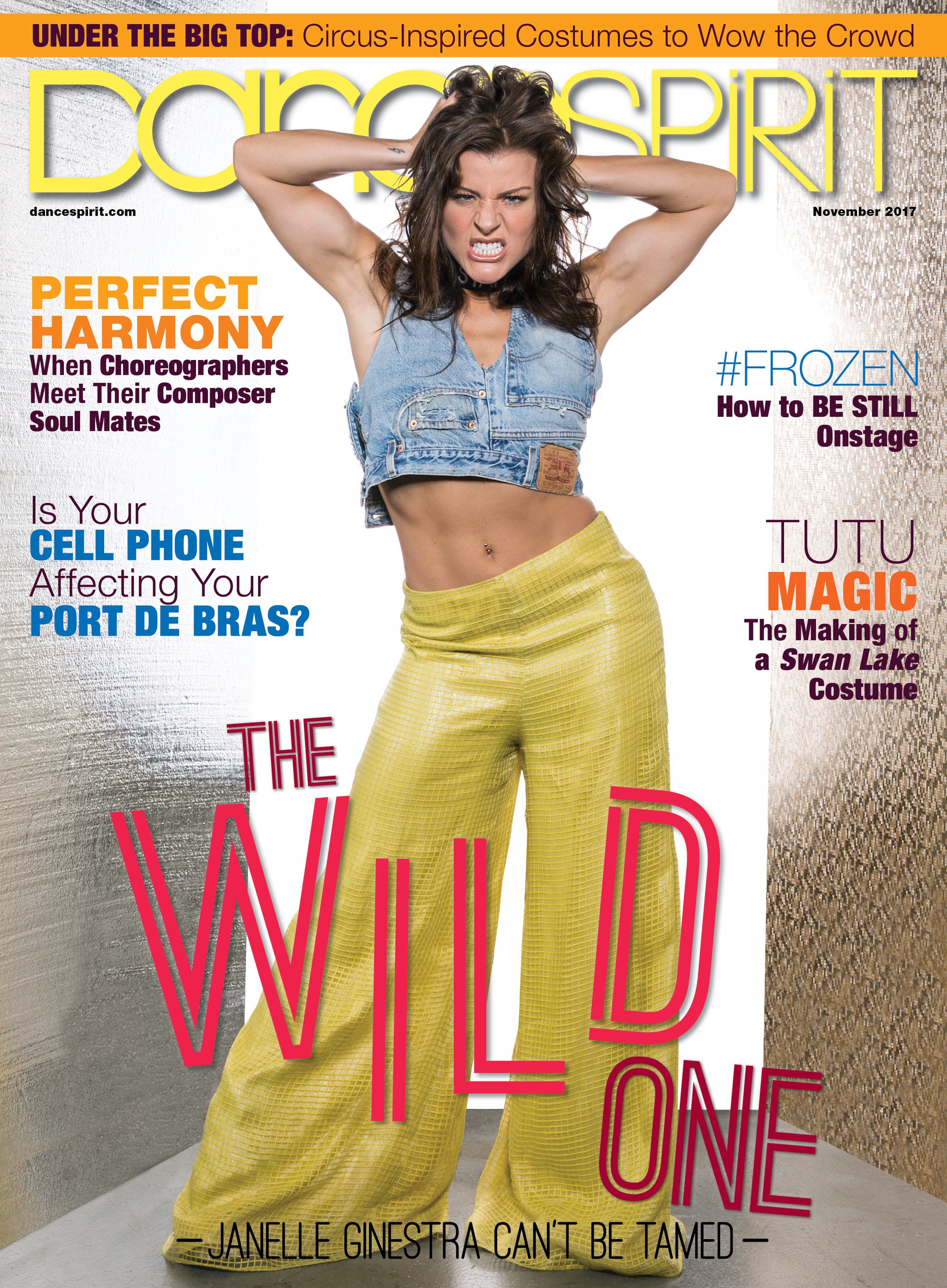 Get Dance Spirit in your inbox