Apr. 18, 2013 10:40AM EST
There's a Ballet-y New Musical in Town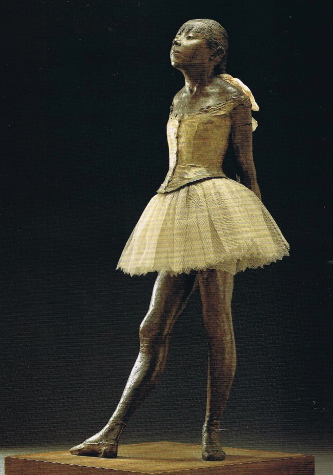 The Degas sculpture that inspired it all.
If you're an eagle-eyed reader of DS (and why wouldn't you be?), you probably noticed an interesting little aside in our April "You Should Know" story about 14-year-old prima-in-the-making Madeleine Gardella.
The pint-sized ballerina, we learned, recently participated in the workshop for a new musical, Little Dancer, directed and choreographed by Broadway legend Susan Stroman. And Madeleine's co-star in the workshop was none other than New York City Ballet principal Tiler Peck. Intriguing, no?
Well, now it's official: Little Dancer, which was inspired by Edgar Degas' world-famous "Little Dancer, Aged Fourteen" sculpture, is coming to D.C.'s John F. Kennedy Center for the Performing Arts in October 2014. The show will "weave real history and fiction" to tell the story of Marie van Goethem, the young student who inspired Degas' piece.
No casting for the show has been announced yet, but the use of talented ballerinas in the workshop wasn't a fluke: Apparently the lead roles are built for serious dancers. And let's just say no one at DS would be upset if Madeleine and Peck reprised their roles. Talk about a dream team!
Much of Janelle Ginestra's career has been about helping others shine. She's dedicated herself to supporting and cheerleading her partner, WilldaBeast Adams; the emerging talents in their dance company, ImmaBEAST; and the countless dancers she inspires at master classes and conventions. Her YouTube channel has become a launching pad for young talents like "Fraternal Twins" Larsen Thompson and Taylor Hatala, thanks to viral videos featuring Ginestra's creative vision.
But Ginestra's a skyrocketing success in her own right—an in-demand choreographer, a social media influencer, and a dance entrepreneur, building a legacy one eight-count at a time. It's time for her turn in the spotlight. And she's more than ready. "I want to be a legend in whatever I do," she says. We'd argue that she already is.
Keep reading...
Show less
For more on choosing whether to compete or not, click here.
I started dance classes at a young age. By the time I was 3, I was training at The Dance Club, and I grew up there. I started with the basics—ballet and jazz—and eventually added tap, tumbling, contemporary, and hip hop.
Early on, I did compete. I remember my first time: I did a trio at a small local competition, and it got first place. The trophy was as tall as I was, and I loved it. I attended conventions as a mini, and had the opportunity to take classes from Travis Wall, Sonya Tayeh, Andy Pellick, and Joey Dowling-Fakhrieh. There was so much variety—I was in awe.
Keep reading...
Show less
For more on choosing whether to compete or not, click here.
My mom was a dancer growing up, and she went on to become a dance teacher, so I've really grown up in the studio. I started classes when I was 2, and by the time I was 9, I was training at The Dance Club and knew I wanted to dedicate all my time to dance.
Keep reading...
Show less
Win It
Oct. 13, 2017 04:31PM EST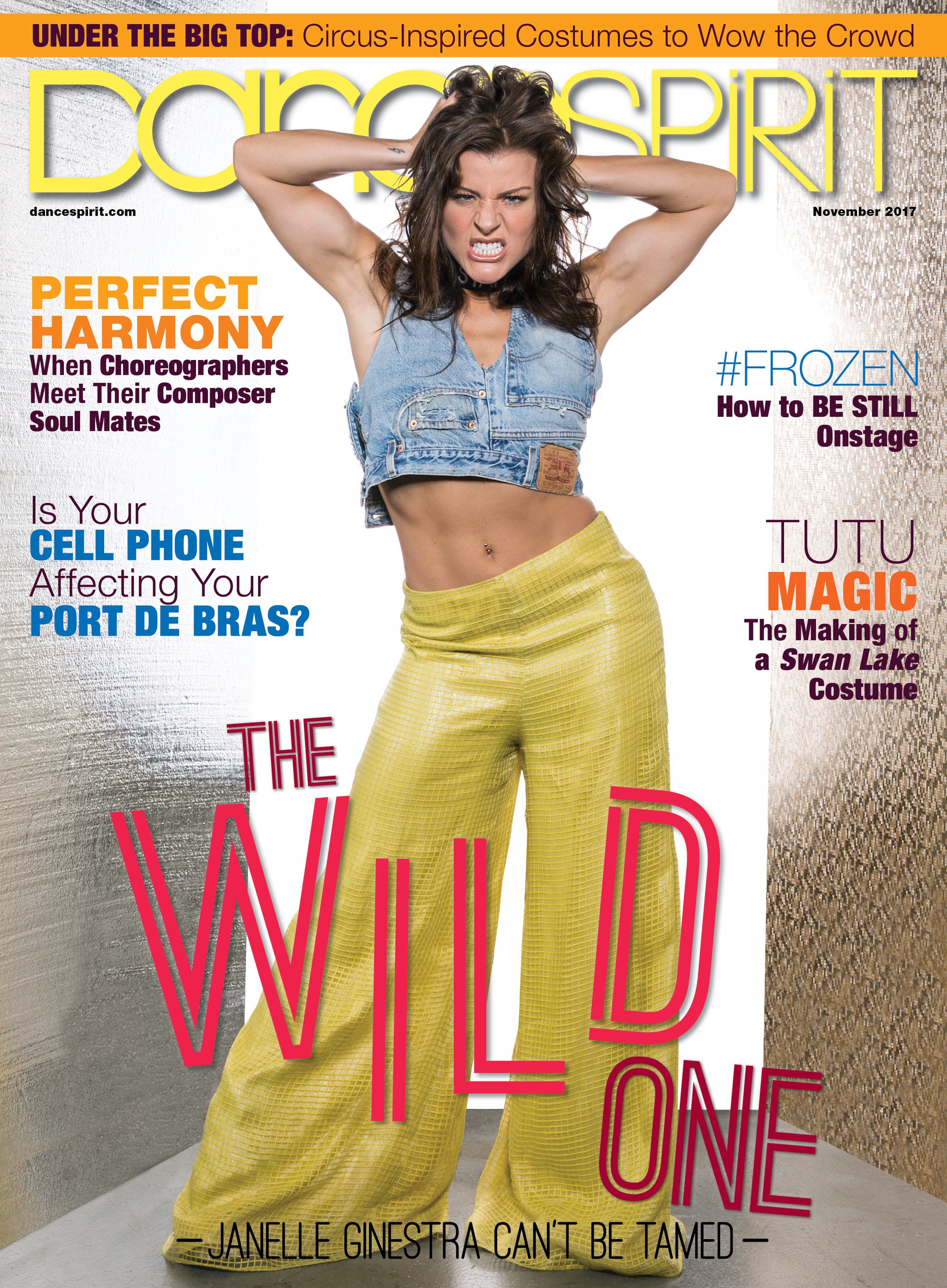 Get Dance Spirit in your inbox