May. 16, 2013 10:38AM EST
There's a New Dance Clip Show in Town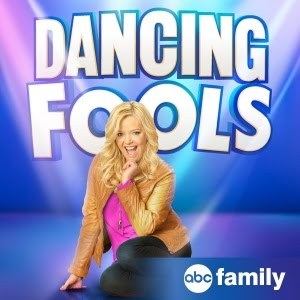 Have you ever wished "America's Funniest Home Videos" were more...dance-y?
Yes, you say? Well, your wish has been granted: ABC Family will premiere a new comedy clip show, "Dancing Fools," on Wednesday, May 29 at 9 pm EST. It's pretty much exactly what you think it is: a collection of video snippets of people doing funny/weird/ridiculous dance things. Here's hoping the host, Melissa Peterman, can spout color commentary that lives up to the awesome punniness of "AFHV" hosts Bob Saget and Tom Bergeron. (Bob Saget! Where did you go, Bob Saget?)
There is a bit of a twist: Each week, the dancers from the two most memorable clips will compete onstage for a chance to take home $10,000. And the first episode will also feature an appearance by Gary Brolsma—a.k.a. the "Numa Numa" guy—who'll be inducted into the "Hall of Fools." (Does that mean he gets a trophy that looks like this? Say yes.)
Name of the show aside, it sounds like "Dancing Fools" is looking for videos of great dancers as well as crazy ones. The only catch? You can't be a professional. To submit your best dance vid, visit dancingfoolscasting.com.
(Break the Floor Productions)
In addition to training, competing and winning titles in just about every style you can think of, 13-year-old Kaylee Quinn is a regular on the sci-fi drama "Stitchers," playing the younger version of the show's main character. Her path in dance hasn't been without challenges, though. Last summer, Kaylee won the Hope Award at her regional Youth America Grand Prix, but wasn't sure she'd be able to compete at the NYC finals due to a broken foot. Patience paid off: With her doctor's blessing, Kaylee danced her variations in flat shoes and won the gold medal.
Keep reading...
Show less
Trae Patton/NBC
Week 2 of Misty Copeland as guest judge, week 2 of merciless cuts...How can the final episodes of "World of Dance" possibly live up to the sheer dramaaaaaaaaa of last night's episode? Well, based on the nail-biting results dished out by Copeland and Co. last night, the competition is only going to get fiercer from here. Without further ado, last night's results, as told by Kween Misty.
Keep reading...
Show less
Jul. 25, 2017 05:04PM EST


Get Dance Spirit in your inbox