There's No Stopping BODYTRAFFIC
BODYTRAFFIC has arrived. The edgy contemporary troupe, which celebrates its 10th anniversary this year, has a repertory stocked with works by choreographers like Kyle Abraham, Loni Landon, Sidra Bell and Richard Siegal. The New York Times has praised its "wonderfully precise dancers"; the Los Angeles Times has called it "one of the most talked-about young companies nationwide." It attracts top-notch dancers from all over the world. And it's helped put L.A. on the map as an emerging concert-dance destination.

---
Reshaping the L.A. dance scene has been part of BODYTRAFFIC's mission from the beginning. In fact, Lillian Barbeito, who co-founded the company with Tina Finkelman Berkett, says they were inspired to create the troupe because "the type of work we'd always dreamed of didn't exist in L.A. yet." A seasoned bunhead but self-described "closet modern dancer," Barbeito moved to La La Land from NYC in 2001, shortly after 9/11, to work at the University of California, Los Angeles, and with some local dance groups. (Currently, she's a professor at Loyola Marymount University.) She noticed that the European aesthetic she loved was missing from the L.A. dance world. When she met Berkett in a ballet class, she knew she'd finally found her "artistic soul-mate," she says. The only problem? Berkett lived in NYC, performing with Mikhail Baryshnikov's Hell's Kitchen Dance. "I flippantly said, 'You should move here and we'll start a company,' " Barbeito remembers.
Photo by Bill HebertPerforming Joshua Peugh's "A Trick of the Light"
And that's exactly what Berkett ended up doing. She and Barbeito launched BODYTRAFFIC in 2007, and in 2009, their first commissioned work, Transfigured Night, by Amsterdam-based choreographers Guy Weizman and Roni Haver, made major waves in the L.A. dance community. Focused on the principles of stillness and silence, the piece was loosely based on the Jewish holiday of Shabbat and set to music banned during the Holocaust, played by six string players from the Los Angeles Jewish Symphony. "Instead of renting a theater, we converted a ballroom at Sinai Temple," Barbeito says. "Audiences were moved to tears. We had to turn away 100 people. It was a pretty amazing introduction to the scene, and people were itching to see what we would do next."

BODYTRAFFIC continued to build momentum by commissioning forward-thinking pieces from global talents like Belgium's Stijn Celis and Britain's Hofesh Shechter. Sidra Bell, who has both choreographed for the company and taught at its innovative summer intensive, says that emphasis on diverse and daring work is what helped put the troupe on the map. "Lillian and Tina were able to pinpoint important voices in dance and bring those voices to their dancers," Bell says. "They have really great instincts about where dance is going."

Photo by Brad RomanoTina Berkett and Joseph Davis participating in the #CamerasandDancers project
They have an eye for dance talent, too. Berkett continues to perform, and she and Barbeito have built a corps of seven more dynamic, sophisticated dancers, a group that currently includes two Cedar Lake Contemporary Ballet alums. One of those Cedar Lake transplants is Matthew Rich, who says he was drawn to BODYTRAFFIC because the two companies were "comparable in repertory," both willing to "push the boundaries." He was also intrigued by the experience of dancing in L.A. versus NYC: "Companies out here are able to take even more chances and be even more provocative."

In 2011, BODYTRAFFIC won first prize at the inaugural West Coast A.W.A.R.D. Show! Los Angeles, performing a piece by Barak Marshall. One year later, the company made its debut at the Joyce Theater as part of the Gotham Dance Festival, catching the attention of one of the dance world's top managers. "The company really fast-tracked when we were signed by Margaret Selby," Barbeito says. "That's when we were able to move into a full-time model as a touring company."
She's not kidding: BODYTRAFFIC is currently in the middle of a 15-city spring tour. The company also had an eventful fall last year, taking the stage in front of 17,000 people at the legendary Hollywood Bowl for the first-ever L.A. Dances. That moment marked a special triumph for Barbeito and Berkett.

Photo by Joshua Sugiyama Joseph Kudra, Lindsey Matheis and Joseph Davis in Arthur Pita's "Death Defying Dances"
"L.A. has never been considered a destination for world-class dance, and now it's
really happening," Barbeito says. "Venues here aren't just outsourcing talent from the other major cities—they're actually presenting local dance now. And Tina and I are so proud to have been a part of paving the way."
Giving Back

"We love to work hard in the studio," Barbeito says, "but we also see the bigger picture." It's that sense of perspective that motivates BODYTRAFFIC's outreach projects. In 2015, BODYTRAFFIC dancers spent six weeks as cultural ambassadors to the Middle East through DanceMotion USA, teaching dance and movement to differently abled dancers in Israel and Jordan. The company also does educational outreach locally, offering master classes, workshops and lectures to both pre-professional dancers and a wider range of audiences and communities.
The Right Stuff
What does it take to become a successful member of BODYTRAFFIC? According to Barbeito, "technical prowess and facility are a given." However, a strong personality and a sense of theatrical presence are also important. "Really, it comes down to chemistry," Barbeito says. "We love people who are vivacious and understand who they are."
A version of this story appeared in the May/June 2017 issue of Dance Spirit.

(From left) Mean Girls dancers Riza Takahashi, Ben Cook, Kamille Upshaw, Jonalyn Saxer, DeMarius R. Copes, and Stephanie Lynn Bissonnette (photos by Erin Baiano)
Get in, losers. We're going to Broadway.
OK, not losers, actually—more like the bajillion die-hard fans of Tina Fey's 2004 cult hit Mean Girls, who've been wearing pink every Wednesday since a musical adaptation of the film was first teased back in 2013.
Now their world is like a cake filled with rainbows and smiles, because Mean Girls the musical, which had a trial run in Washington, DC, last fall, is set to open at Broadway's August Wilson Theatre April 8. And in a very grool twist, it turns out the show—with direction and choreography by Casey Nicholaw and a book by Fey herself—is delightfully dancey.
Keep reading...
Show less
(From left) Val Chmerkovskiy, Peta Murgatroyd, and Maksim Chmerkovskiy (Jerry Metellus, courtesy Nicola Phillips)
Keep reading...
Show less
Quiz
Dec. 11, 2017 04:24PM EST
Alicia Vikander in Tomb Raider (Warner Brothers)
Keep reading...
Show less
Screenshot form YouTube
What do you get when a hoard of dancers collaborate to the catchy tune of "Love Somebody," by the band Frenship? The most epic dance party ever, of course! Said dance party was produced by the talented Michael Riccio, who's performed in feature films, including "Confessions of a Teenage Drama Queen" and "Shrek Forever After."
Keep reading...
Show less
University of Minnesota Dance Team (courtesy University of Minnesota)
They say there's no "I" in "team"—and nowhere is that truer than the world of college dance teams, where precision reigns, uniformity is key, and a single misstep from any given "I" can cost a group a championship trophy. So it's unsurprising that securing a spot on one of the best dance teams in the country is no easy feat.
Members of these highly athletic teams rehearse for hours every week—on top of academic classes and commitments—and perform at football and basketball games, annual concerts, and nationally televised competitions (hi, ESPN). And "no I" rule notwithstanding, each of these top teams is made up of highly trained, highly technical, highly hard-core individuals, who come together to create a ready-for-victory pack.
These six teams aren't one-off success stories—they're consistently strong, and earn the top spots at major competitions like UDA and NDA nearly every year. Up for the challenge? Here's what to know before you go to auditions.
Keep reading...
Show less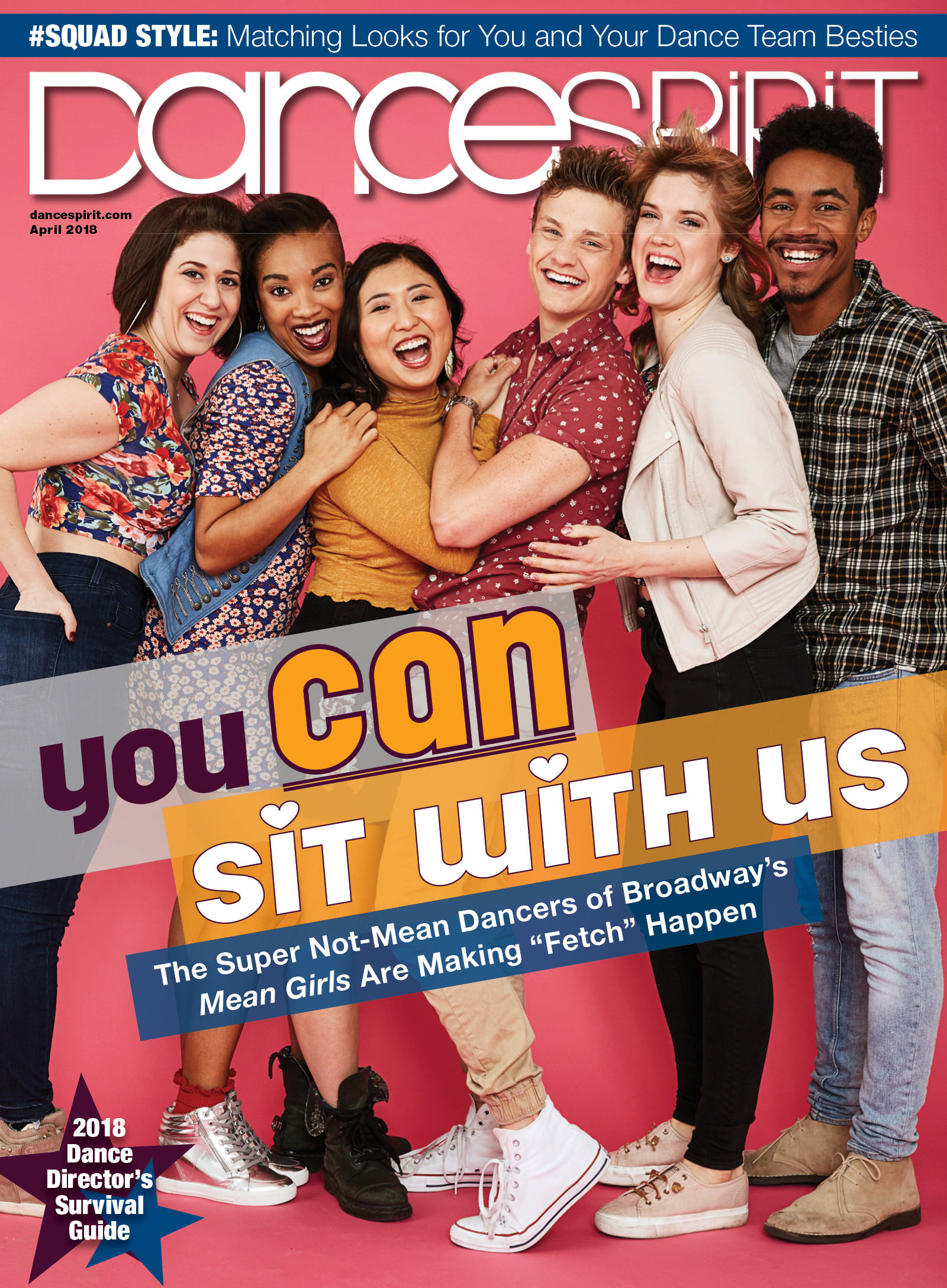 Get Dance Spirit in your inbox