Recognize these guys?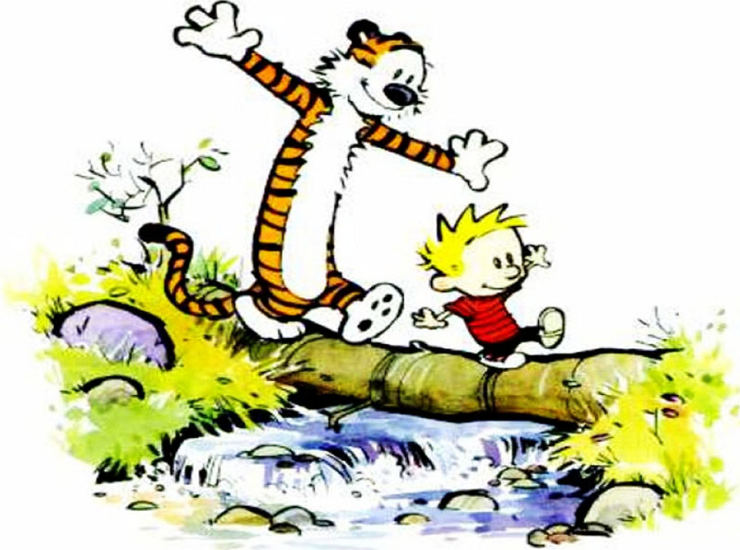 So back in the day, there were these things called newspapers, and people read them. Crazy, I know. (OK, so newspapers still exist...but you get my point.) And these two pals used to dance across the pages, entertaining kids and adults alike with their adventures. Calvin, an imaginative little boy, and Hobbes, his tiger stuffed animal, were dreamed up by American cartoonist Bill Watterson in the late '80s and early '90s. And they were famous for their dance parties, like this one: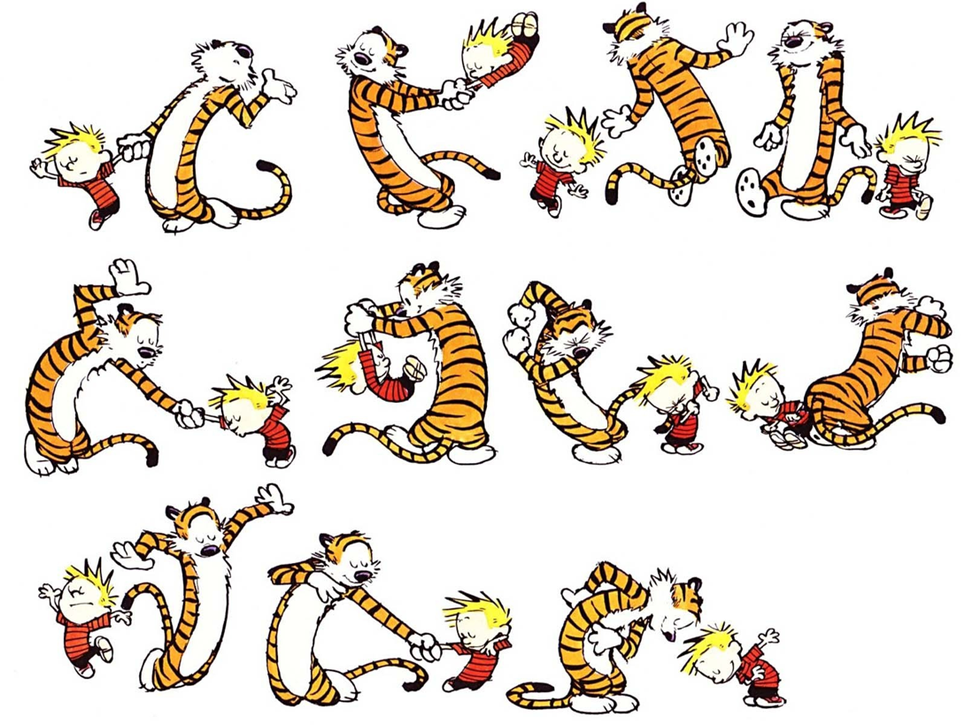 This week, animator Adam Brown brought one of these scenes to life in an animated YouTube short:
My favorite part of this short? The end, when Adam Brown apologizes to Bill Watterson. You see, Watterson isn't fond of people "mimicking" his work, particularly in animation. Whoops!
Brown's excuse? "They had to move!" I think we dancers can relate to that need.
Leah Morrison in Trisha Brown's If You Couldn't See Me, in which the soloist never faces the audience (photo by Julia Cervantes, courtesy Trisha Brown Dance Company)
Postmodern pioneer Trisha Brown redefined how dance is seen and felt. A founding member of Judson Dance Theater, Brown frequently collaborated with other experimental artists like Yvonne Rainer, Merce Cunningham, Twyla Tharp, and Steve Paxton.
She embraced pedestrian movement, pairing everyday gesture with rhythm and fluidity. "It's liquid," says Wendy Perron, who danced with Brown in the '60s and '70s. "Like a river with many tributaries, water coming out of a faucet, or being on a raft and seeing the water move away in different directions." Brown also pushed beyond stages with choreography in fields, museums—even on the sides of buildings.
Keep reading...
Show less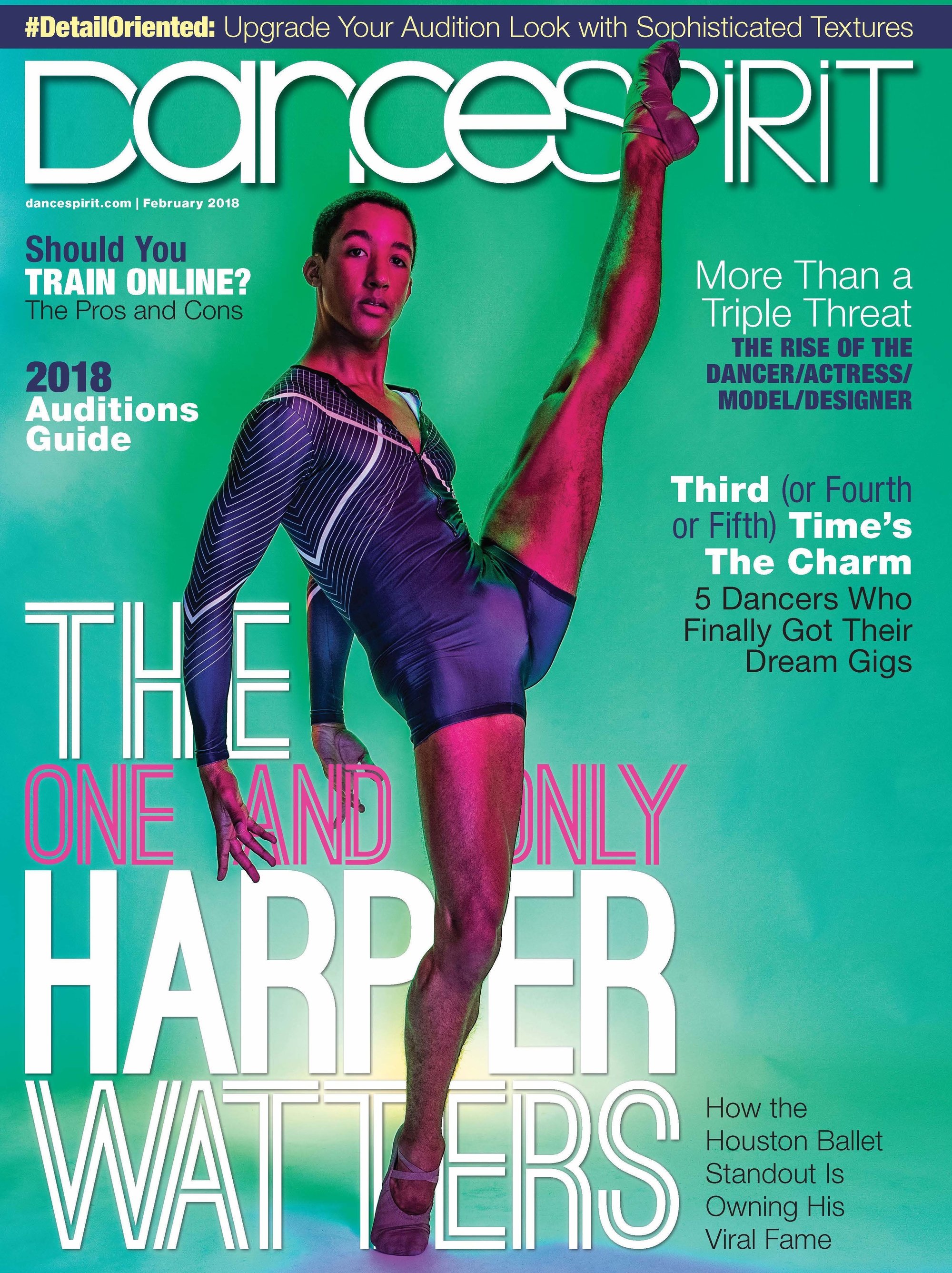 Get Dance Spirit in your inbox