May. 30, 2013 10:37AM EST
This Dancing-in-Movies Supercut Will Make Your Day
Why is it that short weeks always feel the longest? If, like me, you've woken up each of the past three days thinking it was Friday, never fear, my friends: I have a video that will snap you right out of your funk.
What is this magical film, you ask? It's a supercut of all (well, most) of the great dance scenes in movies. And as if that weren't enough, it's set to "Safety Dance" by Men Without Hats.
We've got Singin' in the Rain and Saturday Night Fever and Footloose (old AND new), Dirty Dancing and Pulp Fiction and Austin Powers, even Mean Girls and Little Miss Sunshine and Silver Linings Playbook. (It looks like there might be a few music videos slipped in there too, but we're not going to complain about seeing Michael Jackson's moves anytime soon.)
Let the healing begin:
Leah Morrison in Trisha Brown's If You Couldn't See Me, in which the soloist never faces the audience (photo by Julia Cervantes, courtesy Trisha Brown Dance Company)
Postmodern pioneer Trisha Brown redefined how dance is seen and felt. A founding member of Judson Dance Theater, Brown frequently collaborated with other experimental artists like Yvonne Rainer, Merce Cunningham, Twyla Tharp, and Steve Paxton.
She embraced pedestrian movement, pairing everyday gesture with rhythm and fluidity. "It's liquid," says Wendy Perron, who danced with Brown in the '60s and '70s. "Like a river with many tributaries, water coming out of a faucet, or being on a raft and seeing the water move away in different directions." Brown also pushed beyond stages with choreography in fields, museums—even on the sides of buildings.
Keep reading...
Show less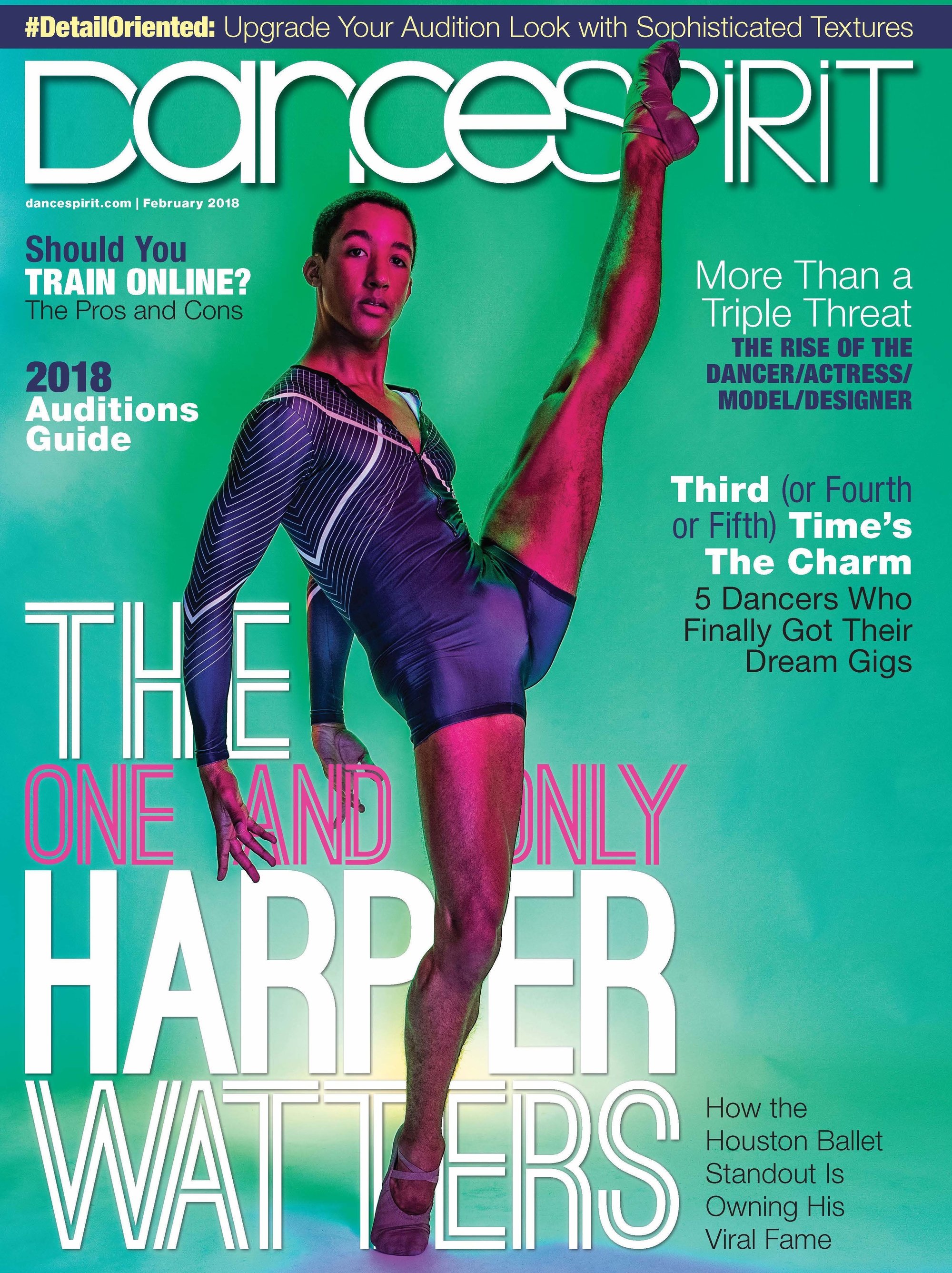 Get Dance Spirit in your inbox