This Is a Thing: The "Perfect Split" Meme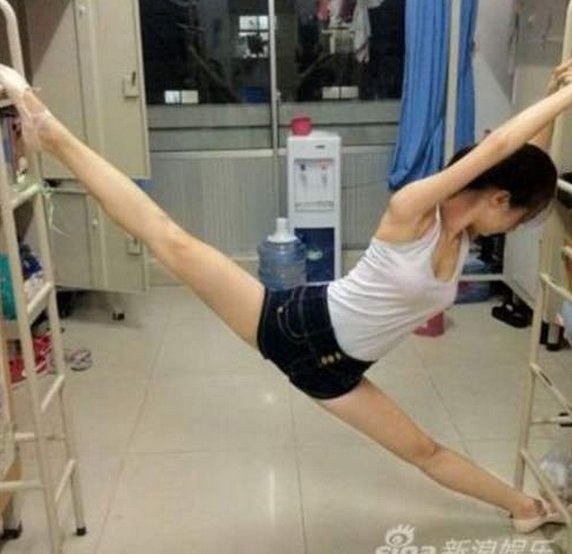 In the beginning, there was planking. Remember planking? It was a brilliant little meme, really—annoying as it eventually was to have your Facebook and Instagram feeds cluttered with shots of people lying face-down wherever they could get away with it.
Well, there's a new, and particularly dancer-friendly, awkward-pose meme in town: the "perfect split." A Chinese college student apparently ignited the trend after posting the photo at right of her splitting it out in her dorm room. And the craze took off from there. Now the internets are awash with pics of people showing off their 180s in unlikely locations.
Here's my question: Haven't dancers been taking these types of photos for years? I mean, had Facebook been a thing when I was 15—many, many moons ago—my profile picture probably would've been a photo of me doing my homework in a split. Or watching TV in a split. Or doing a split at the beach. You get the idea. It's pretty standard stuff in dancer-land, and has been for a while.
But I guess I won't dump on a trend that produces images like this: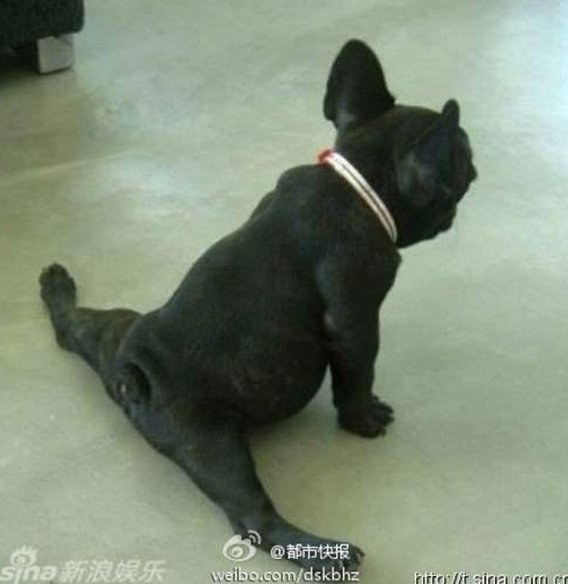 Because this photo, my friends, encapsulates everything that is wonderful about the world.
Hope you all have a split-tacular weekend!
Jun. 15, 2017 02:00PM EST
From left: Haley Hartsfield, Kaylin Maggard, and Michelle Quiner (photos by Erin Baiano)
Congratulations to Dance Spirit's 2017 Cover Model Search finalists: Haley Hartsfield, Kaylin Maggard and Michelle Quiner! One of them will win a spot on Dance Spirit's October 2016 cover. Learn more about the dancers on their profile pages, and then vote for your favorite below.
We also want you to get social! We'll be factoring social media likes and shares into our final tallies. Be sure to show your favorite finalist some love on Facebook, Instagram, and Twitter, sharing their profile pages and using the hashtag #DanceSpiritCMS.
Keep reading...
Show less
An outfit that makes you feel confident on the convention floor is always a "do" (via Break the Floor Productions)
Attention, ladies and gentlemen: We've officially hit Nationals season! And that means it's time to dig through those closets to find the perfect clothes to get you noticed during convention classes. The task can feel totally overwhelming—but we're here to help. Follow our guidelines, and you'll be rocking the dance floor with Travis Wall and making Stacey Tookey yell "GORGEOUS!" in no time.
Keep reading...
Show less
Royal Flux performing on "World of Dance" (NBC)
Oh man. This is getting ROUGH.
Last night marked the second round of head-to-head duels on "World of Dance." Once again, we were feeling real pity for the judges—and it takes a lot for us to pity J. Lo—because we've reached a point in the competition where there aren't any clear winners. Everyone's insanely good. And yesterday's showdowns paired acts that were so unalike, comparing them felt a little unfair.
So, who emerged from these cruel duels victorious?
Keep reading...
Show less


Get Dance Spirit in your inbox