Mar. 23, 2017 05:48AM EST
This Video Might Hypnotize You
Ready to have your mind blown? Check out this crazy, surrealist, strangely mesmerizing dance video, created by French art studio Adrien M/Claire B using "slit-scan" photography.
From what my technologically unsophisticated brain can gather, the slit-scan technique originally involved inserting a moveable slide with a slit cut in it between the camera and its subject, which elongated and fluidly distorted the resulting image. (Fun fact: When the Starship Enterprise goes to "warp speed" on "Star Trek: The Next Generation"? That's slit-scan photography in action.)
These days, of course, you can do it all digitally. But whether the method is old-school or new-school, the result is some mind-bending, Salvador Dali-esque stuff. And the way these artists have incorporated the effect into their dancers' choreography is haunting. It's as if you're viewing them from underwater. Take a look!
Leah Morrison in Trisha Brown's If You Couldn't See Me, in which the soloist never faces the audience (photo by Julia Cervantes, courtesy Trisha Brown Dance Company)
Postmodern pioneer Trisha Brown redefined how dance is seen and felt. A founding member of Judson Dance Theater, Brown frequently collaborated with other experimental artists like Yvonne Rainer, Merce Cunningham, Twyla Tharp, and Steve Paxton.
She embraced pedestrian movement, pairing everyday gesture with rhythm and fluidity. "It's liquid," says Wendy Perron, who danced with Brown in the '60s and '70s. "Like a river with many tributaries, water coming out of a faucet, or being on a raft and seeing the water move away in different directions." Brown also pushed beyond stages with choreography in fields, museums—even on the sides of buildings.
Keep reading...
Show less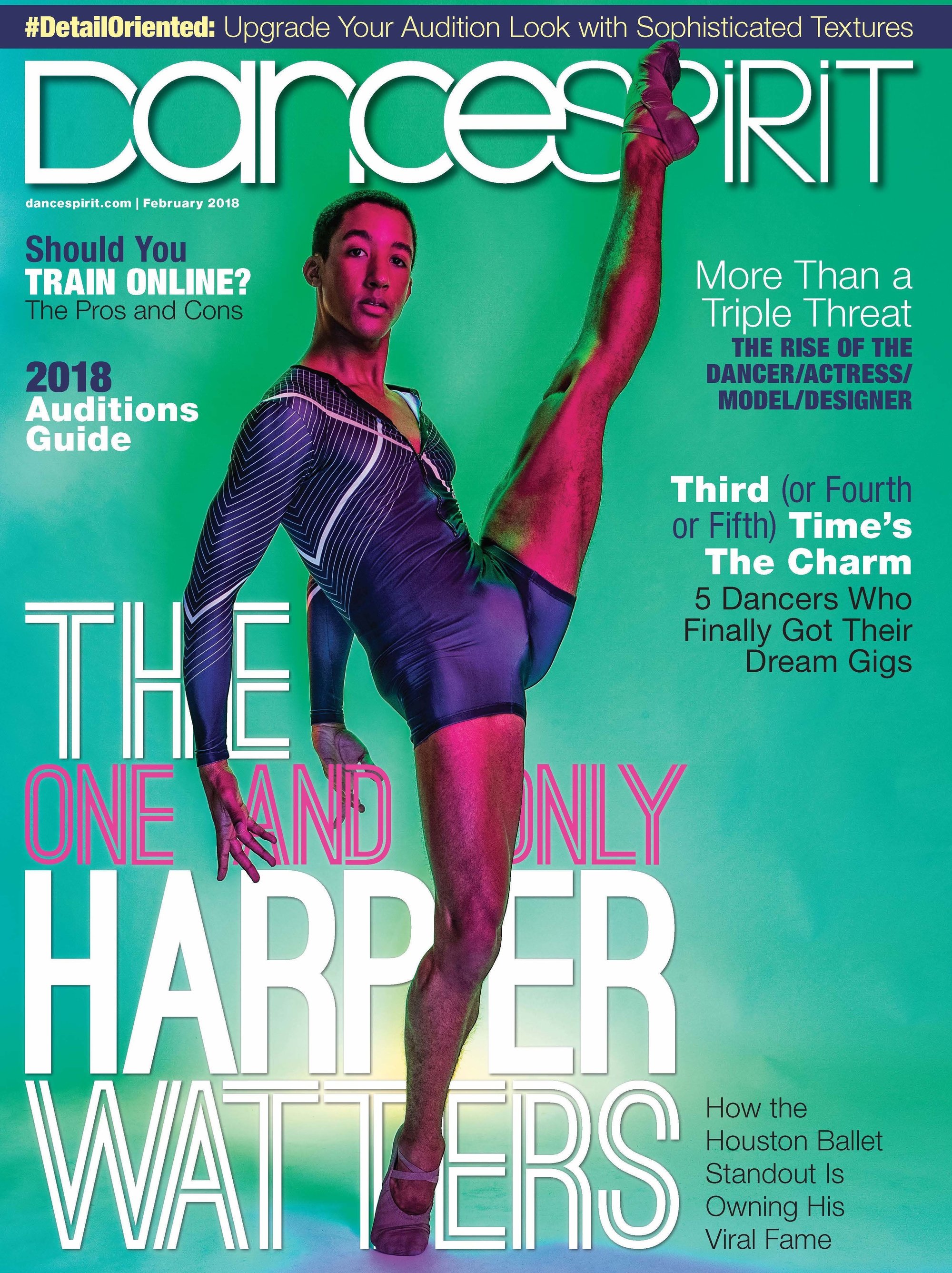 Get Dance Spirit in your inbox