This Video Will Make You Giggle. We Promise.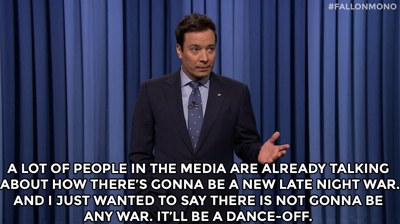 "It's gonna be a dance-off." We <3 you, Jimmy Fallon!
Let's face it. "The Tonight Show Starring Jimmy Fallon" is on TV pretty late, especially on school nights. Luckily, there's the Internet to recirculate all the hilarity that ensues after our bedtimes and to help keep us laughing during the daytime. And you already know just how much Dance Spirit loves our Jimmy Fallon.
This segment aired a few weeks ago (during the week of Equal Pay Day...when Congress failed again to pass the Paycheck Fairness Act). But it also happens to be perfect for a Friday video break when you need a little extra something to make it to the weekend. It's called "Questions and Danswers." You guessed it—a reporter on the street asks a question, and the interviewee must dance his or her answer. It's simply amazing. (And don't forget to keep scrolling down...there's a bonus!)
Now the bonus: This wasn't the first time this segment aired. There's another! About a month ago, Jimmy sent a reporter to ask about the Crimean conflict. Now, this version isn't as great...and the reporter even does one of the same joke moves. But one man in particular—the robot guy in the red shirt—really breaks it down. His moves are the greatest.
Leah Morrison in Trisha Brown's If You Couldn't See Me, in which the soloist never faces the audience (photo by Julia Cervantes, courtesy Trisha Brown Dance Company)
Postmodern pioneer Trisha Brown redefined how dance is seen and felt. A founding member of Judson Dance Theater, Brown frequently collaborated with other experimental artists like Yvonne Rainer, Merce Cunningham, Twyla Tharp, and Steve Paxton.
She embraced pedestrian movement, pairing everyday gesture with rhythm and fluidity. "It's liquid," says Wendy Perron, who danced with Brown in the '60s and '70s. "Like a river with many tributaries, water coming out of a faucet, or being on a raft and seeing the water move away in different directions." Brown also pushed beyond stages with choreography in fields, museums—even on the sides of buildings.
Keep reading...
Show less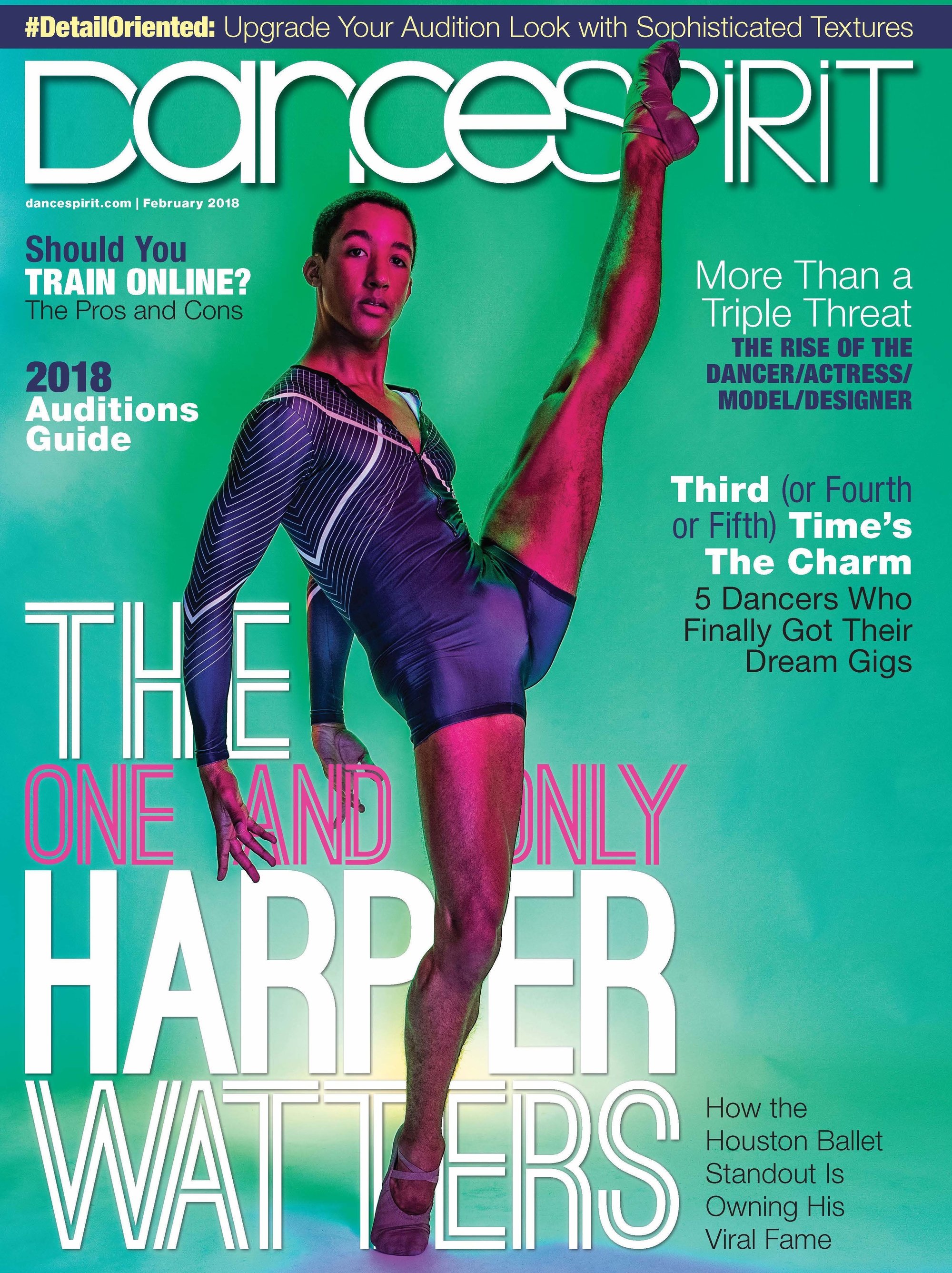 Get Dance Spirit in your inbox