Ballet
Mar. 19, 2009 11:37AM EST
Tips from Gillian Murphy and Ethan Stiefel from The Ballet Companion
Pirouette Tips from Gillian Murphy
Don't move your front heel before you turn.
Push off with both legs, but keep your weight forward.
Relevé strongly and quickly. Pull up from the back of the leg right under your buttocks to get on your supporting leg.
Use your spot. Free the head and relax the upper body.
Good turns come from your work throughout the barre and center, especially from pliés, relevés and petit allegro.
You know both a good and a bad turn immediately, and in a bad turn, you know to cut your losses. A good turn feels easy.
Don't sacrifice form. There's no point to lots of turns without form. In fact, everyone just wants them to stop.
There's a smaller turning surface when turning on pointe, but not much difference in placement. You feel higher off the ground.
You gain mastery through repetition—but not repetition of your mistakes. Make sure to practice correctly.
Pirouette Tips from Ethan Stiefel
Learn to turn first. Form is important, but it comes later. Get the coordination of the spot first, and then clean up your position.
There's a moment of stillness essential to the preparation of a turn. For me, it's at the outset in fifth position, before the quick rond de jambe into fourth. Power and momentum in the pirouette actually originate in that moment.
Relax and exhale so you can float through your turn.
Get to retiré position quickly. I prefer a high retiré above the knee, but there isn't necessarily one perfect position.
Success in a turn depends on a strong center. Strength and calmness come from your center; when doing air turns, it's your only friend.
There are turns, there are pirouettes and then there are spins. Don't squeeze out an extra pirouette onstage; don't throw in the ugly one.
The music decides when a turn is done, and the turn decides for itself; its momentum tells you to finish.
My favorite pirouettes are plain old pirouettes en dehors in retiré. It's a perfect position. There's a reason we turn in this position. Clean never goes out of style.
Turns en dehors felt natural to me, but en dedans did not. What helped was a change in attitude. Don't think of turning as a numbers thing. Do the right thing to set yourself up and let it happen.
Repetition is the key. To improve your turns, practice them over and over again.
Much of Janelle Ginestra's career has been about helping others shine. She's dedicated herself to supporting and cheerleading her partner, WilldaBeast Adams; the emerging talents in their dance company, ImmaBEAST; and the countless dancers she inspires at master classes and conventions. Her YouTube channel has become a launching pad for young talents like "Fraternal Twins" Larsen Thompson and Taylor Hatala, thanks to viral videos featuring Ginestra's creative vision.
But Ginestra's a skyrocketing success in her own right—an in-demand choreographer, a social media influencer, and a dance entrepreneur, building a legacy one eight-count at a time. It's time for her turn in the spotlight. And she's more than ready. "I want to be a legend in whatever I do," she says. We'd argue that she already is.
Keep reading...
Show less
Win It
Oct. 13, 2017 04:31PM EST
Daphne Lee is a queen, and not just in the "OMG Girl Boss Alert" sense of the word. She's an actual queen—a beauty queen. Crowned Miss Black USA in August, she's been doing double duty as she continues to dance with the Memphis based dance company, Collage Dance Collective. Lee's new title has given her the means to encourage other black girls and boys to pursue their dreams, while also pursuing dreams of her own. The scholarship money awarded with the pageant title will assist her as she earns a Masters of Fine Arts degree at Hollins University.
Keep reading...
Show less
When a choreographer finds a composer whose music truly inspires her, it can feel like a match made in dance heaven. Some choreographers work with the same composers so frequently that they become known for their partnerships. New York City Ballet soloist and resident choreographer Justin Peck, for example, has tapped composer Sufjan Stevens numerous times (last spring, the two premiered The Decalogue at NYCB, to rave reviews); L.A. Dance Project's Benjamin Millepied's working relationship with composer Nico Muhly has spanned a decade and two continents; and when tap dancer Michelle Dorrance premiered the first-ever Works & Process Rotunda Project, a site-specific work for New York City's Guggenheim Museum, last year, percussionist Nicholas Van Young was by her side as an equal partner. Successful collaborations require compatibility between artists, direct and honest communication, and flexible, open minds. But when the stars align, working with a composer can be extremely rewarding.
Keep reading...
Show less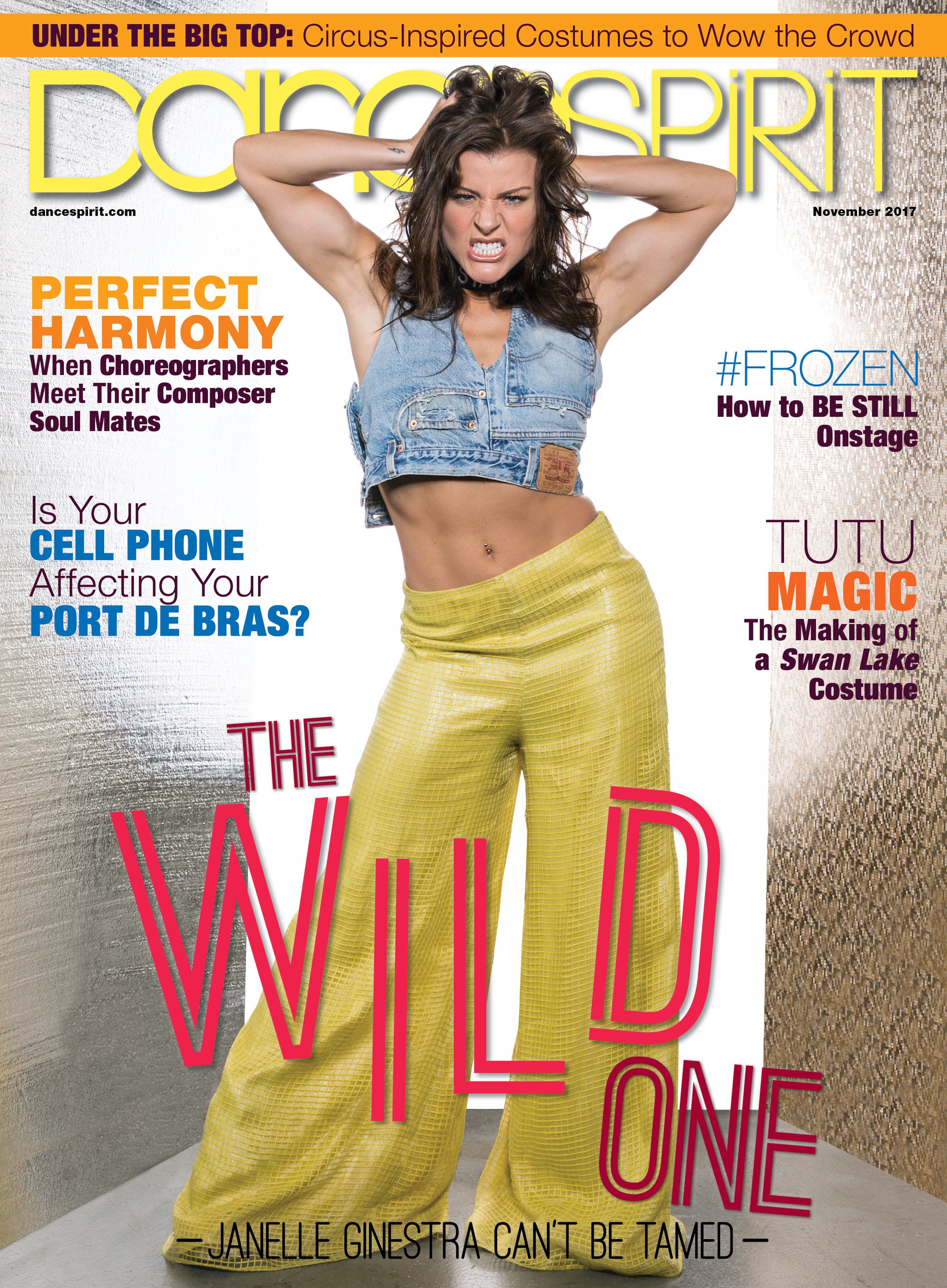 Get Dance Spirit in your inbox