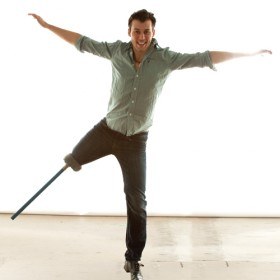 Evan's YouTube video had more than 12,500 hits at press time, but Evan didn't have any photos of himself dancing with his new leg! His pal Kyla Heinz took these exclusively for DS.
At 21 years old, Evan Ruggiero has the talent, drive and training to make it big on Broadway. The catch? He only has one leg. Seven months after Evan was diagnosed with osteosarcoma (bone cancer) at age 19, his right leg was amputated. Despite the loss, the Montclair State University student eventually returned to the studio to teach himself how to dance again—this time using a peg leg. (Evan also has a second prosthetic limb that he uses for walking.) Here Evan tells DS how he has kept his dreams alive, even after his amputation.
Dancing Kid
I started dancing in my hometown of Old Bridge, NJ, when I was 6 years old. It was just like that song from A Chorus Line—I saw my sister in dance class and said, "I can do that!"
Once I started lessons, I never wanted to stop. My teachers noticed that I had a particular talent for tap and encouraged me to audition for the New Jersey Tap Dance Ensemble's youth company when I was 11. (I joined the main company when I turned 18.) The youth ensemble put together shows for school kids and elderly people, in which we'd re-create some of the classic tap dance numbers from the 1920s and '30s. Once, we even got to perform at Lincoln Center in NYC, which was one of my favorite dance experiences as a kid. I also participated in every school musical I could and soon found myself hooked on musical theater.
Growing Aspirations
In high school, I started to think of possible careers and college majors. I couldn't see myself majoring in business or accounting. It occurred to me that all I wanted to do was perform. As graduation drew nearer, a professional career became more of a possibility.
After high school, I headed to the musical theater program at Montclair State University to get the training and education I'd need to go pro.
Diagnosis and Decisions
It wasn't long after my first college production, Crazy for You, that I received some life-changing news. I had been experiencing pain in my right leg, so I went to the doctor.
He took an X-ray and found a tumor, so he sent me to the hospital for a biopsy. The biopsy revealed that I had osteosarcoma, an aggressive bone cancer, in my leg. At first, I didn't know how to process the diagnosis. It was scary. I had just turned 19, and I thought I had this wonderful career in front of me. One of my greatest assets as a performer was my dancing, and to be told I had bone cancer was like hearing that all of my dreams might be over.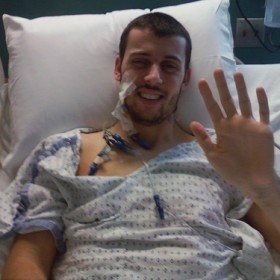 Evan in the hospital
Over the next seven months, I had 10 surgeries performed on my leg. It was a tough road that meant putting my education on hold temporarily while I focused on recovering. After the last surgery, my doctor broke some news I hoped I'd never hear: He needed to amputate my leg. I was angry and confused. I asked him, "Why?" Why would he put me through seven months of surgery if he was just going to amputate in the end? I'd based my life on tap dancing and now I thought I'd never be able to do it again.
Over the course of a four-hour conversation, the doctor helped me focus on the positive aspects of an amputation. He told me about the amputees that had participated in Paralympics and performed other major athletic feats. We talked about all the new technology that could enable me to use a prosthetic leg to dance. I watched videos of Clayton "Peg Leg" Bates, an amputee tapper in the 1930s and '40s, dancing on his prosthetic leg, which gave me hope that dancing could still be an option.
After my leg was removed, the pathology report revealed I would still need chemotherapy. That was a whole new war. Even though I knew it was for the best, those nine months of chemo felt like they were killing me. While going through chemotherapy, I made the decision to return to school. I just couldn't stay home another year.
Moving Forward
A few months after my chemo treatments ended, I started making progress with my mobility. I also started thinking more about the possibility of becoming a "peg leg" dancer. I worked with my prostheticist to design a second prosthetic peg-leg especially for dancing. In the summer of 2011, I finally felt strong enough to wear it and start trying to relearn how to tap dance.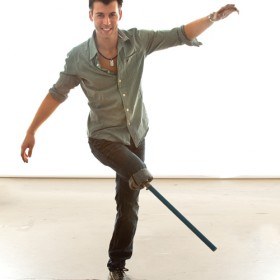 (Kyla Heinz)
First, I worked on getting a sense of the weight of the leg and how my body sits on it. (While my regular walking leg weighs nine pounds, my "dancing leg" weighs just half a pound.) Then, I started experimenting with ways to make different kinds of sounds with the leg and figuring out how quickly I could move it. Before long, I added heels with my left foot, then flaps and shuffles. I came up with a time step I could do with my peg leg that has become sort of my signature step. It's weird—all of the steps and rhythms came right back to me thanks to muscle memory, even though I was missing a leg. Eventually I was even able to do a double pullback!
A couple of weeks after I began working by myself in the studio, I started recording videos of my dancing so I could track my progress. My roommate persuaded me to put one of them online and within two weeks it had drawn almost 10,000 views. I'm still working on making my tap skills more advanced, mostly by focusing on sounds and syncopation. I know that some steps, like Maxie Fords, probably won't be possible with my peg leg, but that doesn't stop me from pushing to improve.
Future Ambitions
At the moment, I have my sights set on graduating college. Cancer treatments kept me out of school for quite a while, but I'm back full-time now, with plans to graduate as soon as possible. I never changed my major and I still have the same long-term goal as before the amputation: to work on Broadway or in another part of the performance industry. Whatever I end up doing, I'll do it to the best of my abilities.
The most important thing I learned while battling osteosarcoma was not to live life casually or take anything for granted. Thanks to the overwhelming support and strength of my family and friends, I'm prepared to live each day to the fullest, no matter what the future holds.
Win It
Sep. 05, 2017 12:10PM EST
Photos by Erin Baiano
It's time to get your pirouette on! From September 5th to September 30th, we're hosting a contest to find out who's the best turner of them all.

Put together your most impressive turning combo. Post a video online. Share your turns with us and thousands of other dancers around the world. And if our editors think you're the top turner, you'll win a fabulous prize.
Keep reading...
Show less
All of 18-year-old Kaylin Maggard's dreams—from scoring the title of National Senior Outstanding Dancer at New York City Dance Alliance Nationals to winning the 2017 Dance Spirit Cover Model Search—are coming true. And to anyone who knows the gorgeous contemporary dancer, that's no surprise.
From the moment the Dance Spirit staff met Kaylin, it was obvious her humility and talent would take her far. Not only did she go full-out during the photo shoot and class at Broadway Dance Center, but she was always cheering on, laughing with, and supporting her fellow CMS contestants Haley Hartsfield and Michelle Quiner. During the voting period, the social media world was abuzz with praise for her work ethic, positive attitude, and generosity.
Since her CMS trip to NYC, Kaylin's moved from her hometown of Columbia, MO, to the Big Apple for her freshman year at Juilliard, and is busy getting acquainted with the city. As for the future? She's taking it one opportunity at a time, but something tells us we'll be seeing this contemporary queen reach new heights every year.
Keep reading...
Show less
New York City principal Lauren Lovette has become an icon thanks to her emotional maturity and exceptional musicality. The 26-year-old quickly rose through the ranks after joining the company as an apprentice in 2009, reaching principal status in 2015. A Thousand Oaks, CA, native, Lovette started studying ballet seriously at age 11, at the Cary Ballet Conservatory in Cary, NC. After attending two summer courses at the School of American Ballet, she enrolled as a full-time student in 2006. Last year, she made her choreographic debut with For Clara, her first piece for NYCB. Catch her latest work this month during the company's fall season. —Courtney Bowers
Keep reading...
Show less
In our "Dear Katie" series, former NYCB soloist Kathryn Morgan answers your pressing dance questions. Have something you want to ask Katie? Email dearkatie@dancespirit.com for a chance to be featured!
Dear Katie,
I know I'm not getting good enough dance training from any of my local studios. But I'm not sure I'm ready to move away to study at a big-name school, either. How do you know when you're ready to leave home to pursue your passion?
Marisa
Keep reading...
Show less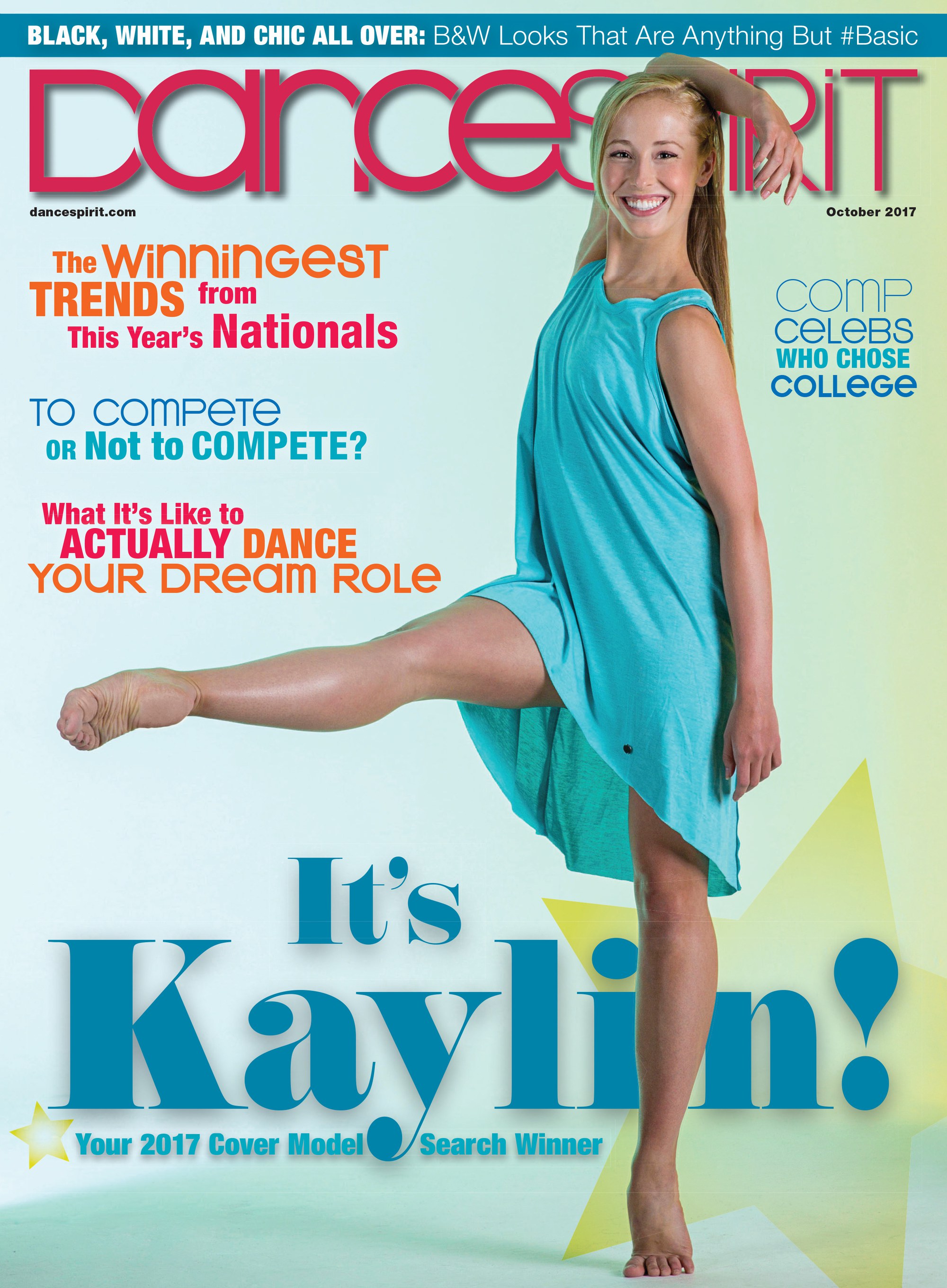 Get Dance Spirit in your inbox