Dance Spirit's Ultimate NYC Itinerary
(Thinkstock)
The Big Apple is dancer heaven, with more to do and see than anyone could possibly exhaust. Want to make the most of your visit? Take the personality quiz below to get an itinerary tailor-made for your dancer needs.
---
Meet Your Tour Guides

Traci Finch of New Chamber Ballet, The Suzanne Farrell Ballet and CelloPointe
(Photo by Rachel Neville, courtesy CelloPointe)
Jacoby Pruitt of Ailey II
(Photo by Whitney Browne, courtesy Alvin Ailey American Dance Theater)
Katie Currier of Peridance Contemporary Dance Company
(Photo by Cesar Brodermann, courtesy Peridance Contemporary Dance Company)
Kaleigh Cronin of A Bronx Tale: The Musical on Broadway
(Photo by Jeffrey Mosier, courtesy Kaleigh Cronin)
1. What's on your feet?
a. stillettos
b. birkenstocks
c. heeled booties
2. You never leave the house without:
a. journal
b. camera
c. headphones
3. Your ideal Friday night includes…
a. …dressing up for a fancy dinner with a few friends
b. …getting lost in a new neighborhood
c. …throwing a dance party in your basement
4. Pick one:
a. shine
b. shimmer
c. sparkle
5. Your spirit animal is:
a. cat–graceful and elegant
b. snake–grounded and flexible
c. bird–energetic and flashy
6. What hurts the most right now?
a. your hips
b. your knees
c. your feet
7. What do you look for in a theater?
a. marley flooring and orchestra seating
b. intimate seating and unique character
c. great acoustics and trap doors
8. Your favorite song…
a. …has incredible instrumentals
b. …isn't being played on the radio right now
c. …has lyrics that give you the feels
If you answered mostly A's: You're an Uptown Girl
Everything is beautiful at the ballet, and you like to keep things classy.
1. Start off at Milos Café and Yogurt Bar (135 W 56th St) for a morning yogurt. Traci Finch says: "It's right outside of New York City Center, where I rehearse with New Chamber Ballet. I love going there for a healthy pick-me-up before a long day of dancing."
2. Try out a Cunningham Trust class at New York City Center Studios (130 W 56th St). "At just $15, it's a real bargain in the city. And it's a great technique challenge for ballet dancers," Finch says.
3. Grab a light lunch at Fairway Market (2131 Broadway). Finch says: "It's great because their bowls are cheap, and you get to choose exactly what you want. I love the rice with chicken and veggies."
4. Head back to class at Steps on Broadway (2121 Broadway). Finch says: "I always take Wilhelm Burmann's ballet class. He can be a bit intimidating for the walk-off-the-street dancer, but he'll really push you."
5. Treat yourself to a giant cookie from Levain Bakery (167 W 74th St).
6. Dress in your theater best for an evening at Lincoln Center to see American Ballet Theatre (Metropolitan Opera House, 30 Lincoln Center Plaza).
7. Get your postshow noms at Souvlaki GR's Midtown location (162 W 56th St). "We love hanging out there after performing at City Center—great food and environment," Finch says.
Pro Tips:
If you're a ballet fanatic, consider heading down to Gibney Dance's 890 Broadway location. "Ashley Tuttle gives a great all-around ballet class. She's so encouraging, and you'll end up doing all this crazy stuff you never thought you could do," Finch says.
If you answered mostly B's: You're a Downtown Diva
You love getting grounded in hole-in-the-wall studio spaces and unique, hidden venues.
1.Start your day off at Café Mocha (116 Second Ave) for a flavored latte and a breakfast sandwich, or at Liquiteria Juice Shop (Union Square East, 145 Fourth Ave). "The Mean Green Smoothie is the perfect healthy sugar boost," Katie Currier says.
2. Stop by Peridance (126 E 13th St) for a ballet or contemporary class. "Julia Ehrstrand's contemporary is a great class to just move your body," Jacoby Pruitt says.
3. If it's a nice day, head east to Alphabet City for brunch at Pardon My French (103 Avenue B). Currier says: "They have an outdoor garden that's the perfect place to relax in."
4. Head over to Movement Research (55 Avenue C) for a $14 drop-in class, or just to check out the dance-lab space. Or head south to Gibney Dance (280 Broadway). "If anyone from Bill T. Jones is teaching, take the class. It's life-changing," Pruitt says.
5. For your evening entertainment, check out the lineup at Danspace Project at St. Mark's Church (131 E 10th St), or head up to The Joyce Theater (175 Eighth Ave).
6. Grab a postshow dinner at Brazen Fox (106 Third Ave). Currier says: "We spend most of our postshow nights there. Their burgers are unparalleled, and the brussels sprouts are surprisingly delicious."
Pro Tips:
Want to get away from the crowds? "I love wandering west to Battery Park. There are grassy spaces by the piers that are super-calm and inspiring," Currier says.
If you can pull yourself away from the East Village, drop by Ailey Extension (405 W 55th St) to take class—and enjoy the studios' beautiful views!
If you answered mostly C's: You're a Midtown Mama
The Great White Way is your runway, and you're ready to see your name in lights.
1. Start your day with a good sweat at Dance Body (939 Eighth Ave and 520 Eighth Ave). Kaleigh Cronin says: "Take Rachel's cardio and toning class. You'll get an amazing workout without even noticing."
2. Get your caffeine fix at La Masseria Café (235 W 48th St). "It's run by the sweetest Italian men, and the coffee with caramel is delicious," Cronin says.
3. Head west for class at Broadway Dance Center (322 W 45th St), where you can take everything from Broadway jazz to locking.
4. Grab lunch at City Kitchen (700 Eighth Ave). Cronin says: "It's an urban upscale cafeteria right in the Broadway theater hub. There are several different restaurants to choose from, with communal seating, so it's a great place to hang out preshow."
5. Head north to Steps on Broadway (2121 Broadway) for Nick Palmquist's commercial jazz class. "It's easy to get sidetracked with the business side of performance. Going to Nick's class reminds me of my pure love for dancing, and since a lot of my Broadway friends take his class, as well, it gives me an opportunity to get re-inspired," Cronin says.
6. Drop by TKTS Times Square (1565 Broadway) for last-minute, discounted theater tickets.
7. After your show, dine at Glass House Tavern (242 W 47th St) for some Broadway people-watching. "It's the Broadway hangout, so you'll spot tons of familiar faces," Cronin says.
Pro Tips:
Step off Broadway! While not in the heart of midtown, Sleep No More at McKittrick Hotel (530 W 27th St) is a must-see for performers. "It's an immersive theater experience, and it's so different from Broadway," Cronin says.
"Midtown isn't just Times Square craziness. I love taking a calm stroll down Ninth and Tenth Avenues, where there are fantastic, quiet restaurants and less-trafficked music venues," Cronin says.
Final Tips from Your Tour Guides

Traci Finch: "While the Upper West Side may be the hub for ballet dancers, it's nearly impossible to find affordable rehearsal space there. It's a bit of a hike, but Spaceworks NYC in Long Island City, Queens [33-02 Silkman Ave] is the rehearsal spot for independent projects right now."
Jacoby Pruitt: "It's really fun to walk the streets of the East Village. Drop into galleries, check out graffiti, lose yourself in the energy and art of the environment."
Kaleigh Cronin: "Don't prejudge the hop-on-hop-off double-decker bus tours! Even as a local, I learned so many things about Broadway on the midtown loop."
Related Articles Around the Web
(From left) Mean Girls dancers Riza Takahashi, Ben Cook, Kamille Upshaw, Jonalyn Saxer, DeMarius R. Copes, and Stephanie Lynn Bissonnette (photos by Erin Baiano)
Get in, losers. We're going to Broadway.
OK, not losers, actually—more like the bajillion die-hard fans of Tina Fey's 2004 cult hit Mean Girls, who've been wearing pink every Wednesday since a musical adaptation of the film was first teased back in 2013.
Now their world is like a cake filled with rainbows and smiles, because Mean Girls the musical, which had a trial run in Washington, DC, last fall, is set to open at Broadway's August Wilson Theatre April 8. And in a very grool twist, it turns out the show—with direction and choreography by Casey Nicholaw and a book by Fey herself—is delightfully dancey.
Keep reading...
Show less
(From left) Val Chmerkovskiy, Peta Murgatroyd, and Maksim Chmerkovskiy (Jerry Metellus, courtesy Nicola Phillips)
Keep reading...
Show less
Quiz
Dec. 11, 2017 04:24PM EST
Alicia Vikander in Tomb Raider (Warner Brothers)
Keep reading...
Show less
Screenshot form YouTube
What do you get when a hoard of dancers collaborate to the catchy tune of "Love Somebody," by the band Frenship? The most epic dance party ever, of course! Said dance party was produced by the talented Michael Riccio, who's performed in feature films, including "Confessions of a Teenage Drama Queen" and "Shrek Forever After."
Keep reading...
Show less
University of Minnesota Dance Team (courtesy University of Minnesota)
They say there's no "I" in "team"—and nowhere is that truer than the world of college dance teams, where precision reigns, uniformity is key, and a single misstep from any given "I" can cost a group a championship trophy. So it's unsurprising that securing a spot on one of the best dance teams in the country is no easy feat.
Members of these highly athletic teams rehearse for hours every week—on top of academic classes and commitments—and perform at football and basketball games, annual concerts, and nationally televised competitions (hi, ESPN). And "no I" rule notwithstanding, each of these top teams is made up of highly trained, highly technical, highly hard-core individuals, who come together to create a ready-for-victory pack.
These six teams aren't one-off success stories—they're consistently strong, and earn the top spots at major competitions like UDA and NDA nearly every year. Up for the challenge? Here's what to know before you go to auditions.
Keep reading...
Show less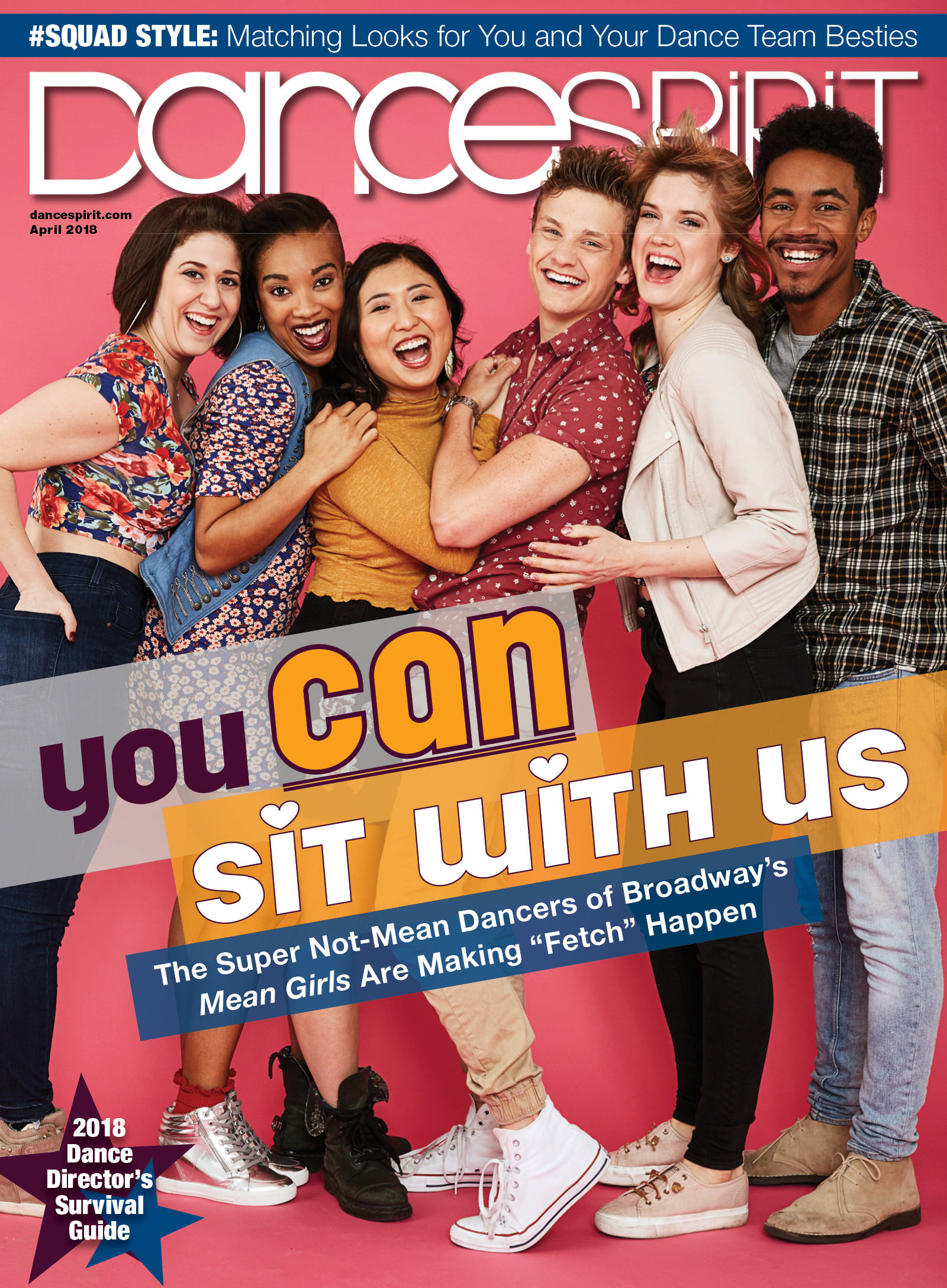 Get Dance Spirit in your inbox