Um, These Harper's Bazaar Photos of NYCB Dancers Are Spectacular
Look, I know: We have talked and talked and talked (and talked...and talked...and talked) about the ballet–fashion connection.
But that doesn't make collaborations between world-class dancers/choreographers and world-class designers/photographers any less exciting. Especially when the collaborations are as fantastic as the spread in the September issue of Harper's Bazaar, which features New York City Ballet dancers, as choreographed by Justin Peck, modeling Raf Simons' crazy body stockings for Dior.
I just...there is so much amazingness in that last sentence alone. I'm gonna give you a second.
OK. Deep breaths, everyone, because you're about to get hit hard again. This is what all that amazingness looks like: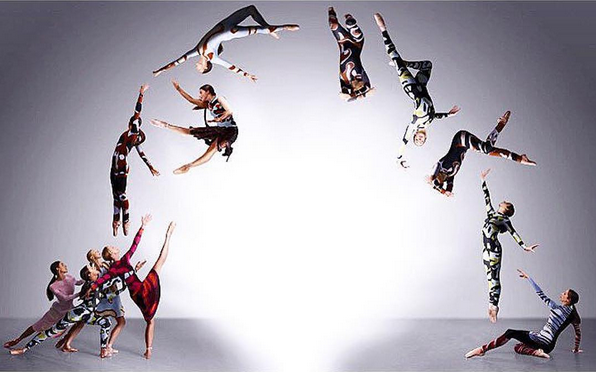 Insanity. (photos by Simon Procter; image via @laurabrown99 on Instagram)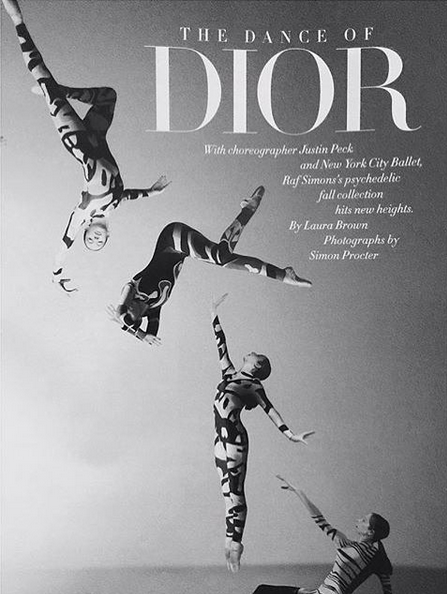 Close-up. (via @justin_peck on Instagram)
The models, in case you have a hard time identifying your fave NYCBers when they're upside-down, are Claire Kretzschmar, Rebecca Krohn, Alexa Maxwell, Tiler Peck, Teresa Reichlen, Gretchen Smith and Indiana Woodward. And they are all reaaaaally good sports. Thanks to Peck, we have this glimpse at what the shoot actually involved:
Find more photos, plus interviews with Peck and Simons about the similarities between ballet and fashion, in the September issue of Harper's Bazaar.
(From left) Mean Girls dancers Riza Takahashi, Ben Cook, Kamille Upshaw, Jonalyn Saxer, DeMarius R. Copes, and Stephanie Lynn Bissonnette (photos by Erin Baiano)
Get in, losers. We're going to Broadway.
OK, not losers, actually—more like the bajillion die-hard fans of Tina Fey's 2004 cult hit Mean Girls, who've been wearing pink every Wednesday since a musical adaptation of the film was first teased back in 2013.
Now their world is like a cake filled with rainbows and smiles, because Mean Girls the musical, which had a trial run in Washington, DC, last fall, is set to open at Broadway's August Wilson Theatre April 8. And in a very grool twist, it turns out the show—with direction and choreography by Casey Nicholaw and a book by Fey herself—is delightfully dancey.
Keep reading...
Show less
Screenshot form YouTube
What do you get when a hoard of dancers collaborate to the catchy tune of "Love Somebody," by the band Frenship? The most epic dance party ever, of course! Said dance party was produced by the talented Michael Riccio, who's performed in feature films, including "Confessions of a Teenage Drama Queen" and "Shrek Forever After."
Keep reading...
Show less
Alicia Vikander in Tomb Raider (Warner Brothers)
Keep reading...
Show less
Quiz
Nov. 30, 2017 10:41AM EST
University of Minnesota Dance Team (courtesy University of Minnesota)
They say there's no "I" in "team"—and nowhere is that truer than the world of college dance teams, where precision reigns, uniformity is key, and a single misstep from any given "I" can cost a group a championship trophy. So it's unsurprising that securing a spot on one of the best dance teams in the country is no easy feat.
Members of these highly athletic teams rehearse for hours every week—on top of academic classes and commitments—and perform at football and basketball games, annual concerts, and nationally televised competitions (hi, ESPN). And "no I" rule notwithstanding, each of these top teams is made up of highly trained, highly technical, highly hard-core individuals, who come together to create a ready-for-victory pack.
These six teams aren't one-off success stories—they're consistently strong, and earn the top spots at major competitions like UDA and NDA nearly every year. Up for the challenge? Here's what to know before you go to auditions.
Keep reading...
Show less
courtesy ADCC
Are you a high school senior who's been accepted to a four-year accredited college or university program? Congrats! Within the 2017-2018 season, have you competed in events run by at least two of the organizations in the above graphic? Double congrats, because the Association of Dance Conventions and Competitions, or ADCC for short, wants to give you $1,000 (!!) towards college tuition.
Keep reading...
Show less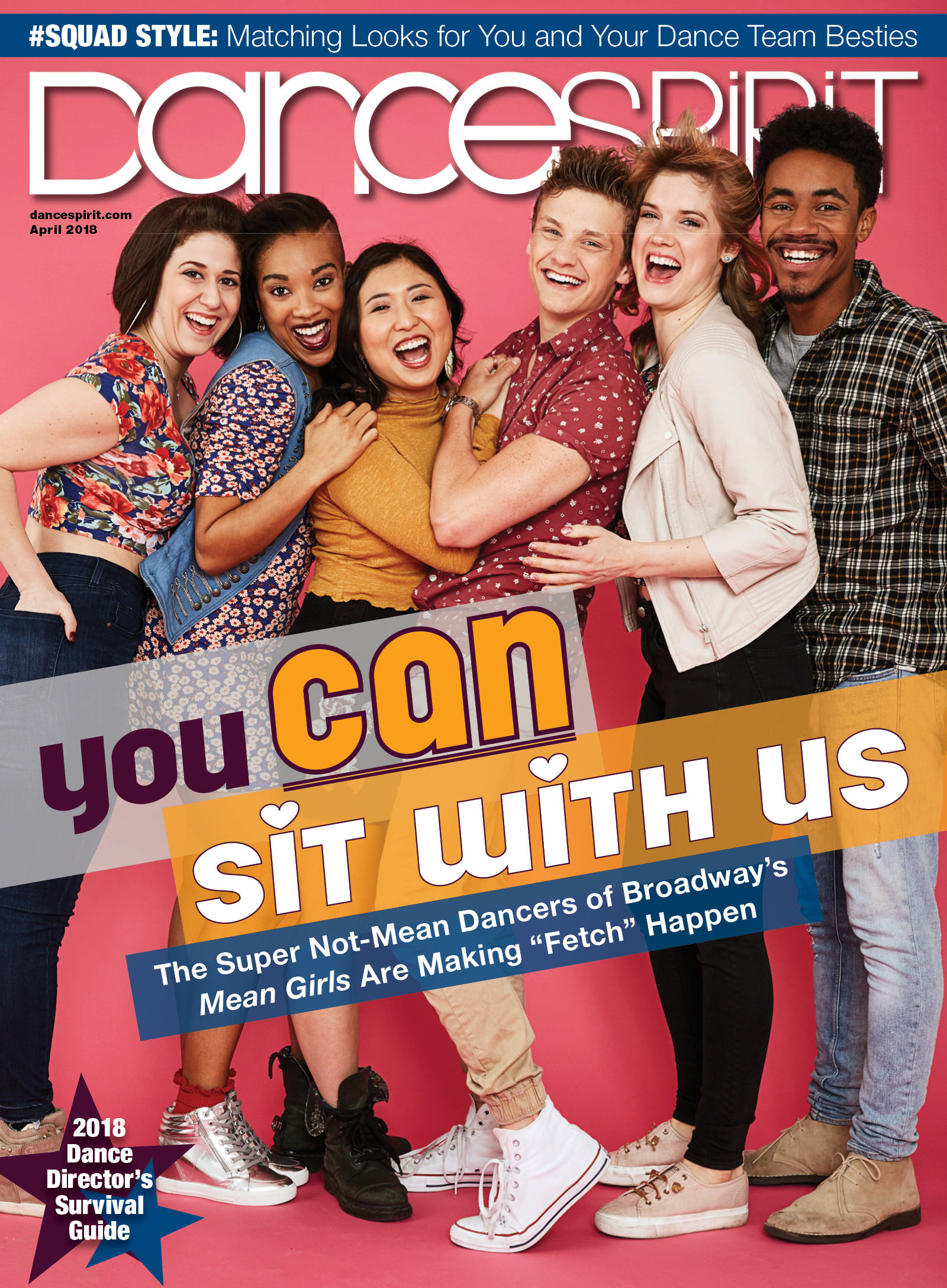 Get Dance Spirit in your inbox