Understanding Headaches and Their Causes
Lucas Chilczuk
There's nothing more distracting than a throbbing head, especially when you're dancing. Headaches can happen to anyone at any time, and while they're often treatable with over-the-counter remedies and some rest, it's important to know their common causes. Dance Spirit spoke with Rosalind Gendreau, RN, BSN, and director of Health Services at Walnut Hill School for the Arts in Natick, MA, for tips on treating and preventing headaches before they prevent you from dancing.
---
Common Cause #1: Dehydration
If you start to feel a headache develop around the middle of rehearsal, check your water bottle to see how much (or how little) you've been drinking. "Dehydration headaches are very common," says Gendreau, and frequently occur during rigorous workouts when you don't replace the fluids you're sweating out.
Solution: Simply rehydrating your body can help relieve the headache. But don't overcompensate—
drinking too much water can cause cramping, especially if you start dancing immediately.
Common Cause #2: Erratic Eating Patterns
Headaches are often directly related to diet. If you didn't have enough time to eat a solid meal before an intense evening of rehearsal, your body is running on empty. "Your blood-glucose levels dip and spike as a result," Gendreau says. If the first thing you eat is something sugary, your body will use the sugars quickly, and you'll end up crashing.
Solution: Make sure to keep some healthy snacks—like almonds, string cheese, baby carrots and hummus, or a banana and peanut butter—handy, and drink lots of water.
Common Cause #3: Lack of Sleep
"The National Sleep Foundation recommends 8 to 10 hours of sleep per night for teenagers," Gendreau says. "In addition to causing headaches, sleep deprivation can cause mood swings, difficulty concentrating and decreased coordination."
Solution: "Make an effort to go to sleep and wake up at the same time every day," Gendreau says. "1 to 2 hours before bedtime, limit your screen time so your brain can settle, and reach for a book, not your phone, if you're having trouble falling asleep."
Common Cause #4: Stress
Between school and dance, you've probably got a lot on your plate. But, according to Gendreau, "worrying about too many things at once can trigger a headache, especially in the temples. These are known as tension headaches."
Solution: Try to relax! "Take a walk, listen to music or meditate," Gendreau suggests.
Pro Tip: Migraines are a specific kind of severe headache that are often triggered by something external. They require a diagnosis and medical attention. If you experience one-sided headaches (meaning that the pressure is only on one side of your head) accompanied by nausea, vomiting and sensitivity to light and noise, it's best to see a doctor.

(From left) Mean Girls dancers Riza Takahashi, Ben Cook, Kamille Upshaw, Jonalyn Saxer, DeMarius R. Copes, and Stephanie Lynn Bissonnette (photos by Erin Baiano)
Get in, losers. We're going to Broadway.
OK, not losers, actually—more like the bajillion die-hard fans of Tina Fey's 2004 cult hit Mean Girls, who've been wearing pink every Wednesday since a musical adaptation of the film was first teased back in 2013.
Now their world is like a cake filled with rainbows and smiles, because Mean Girls the musical, which had a trial run in Washington, DC, last fall, is set to open at Broadway's August Wilson Theatre April 8. And in a very grool twist, it turns out the show—with direction and choreography by Casey Nicholaw and a book by Fey herself—is delightfully dancey.
Keep reading...
Show less
(From left) Val Chmerkovskiy, Peta Murgatroyd, and Maksim Chmerkovskiy (Jerry Metellus, courtesy Nicola Phillips)
Keep reading...
Show less
Quiz
Dec. 11, 2017 04:24PM EST
Alicia Vikander in Tomb Raider (Warner Brothers)
Keep reading...
Show less
Screenshot form YouTube
What do you get when a hoard of dancers collaborate to the catchy tune of "Love Somebody," by the band Frenship? The most epic dance party ever, of course! Said dance party was produced by the talented Michael Riccio, who's performed in feature films, including "Confessions of a Teenage Drama Queen" and "Shrek Forever After."
Keep reading...
Show less
University of Minnesota Dance Team (courtesy University of Minnesota)
They say there's no "I" in "team"—and nowhere is that truer than the world of college dance teams, where precision reigns, uniformity is key, and a single misstep from any given "I" can cost a group a championship trophy. So it's unsurprising that securing a spot on one of the best dance teams in the country is no easy feat.
Members of these highly athletic teams rehearse for hours every week—on top of academic classes and commitments—and perform at football and basketball games, annual concerts, and nationally televised competitions (hi, ESPN). And "no I" rule notwithstanding, each of these top teams is made up of highly trained, highly technical, highly hard-core individuals, who come together to create a ready-for-victory pack.
These six teams aren't one-off success stories—they're consistently strong, and earn the top spots at major competitions like UDA and NDA nearly every year. Up for the challenge? Here's what to know before you go to auditions.
Keep reading...
Show less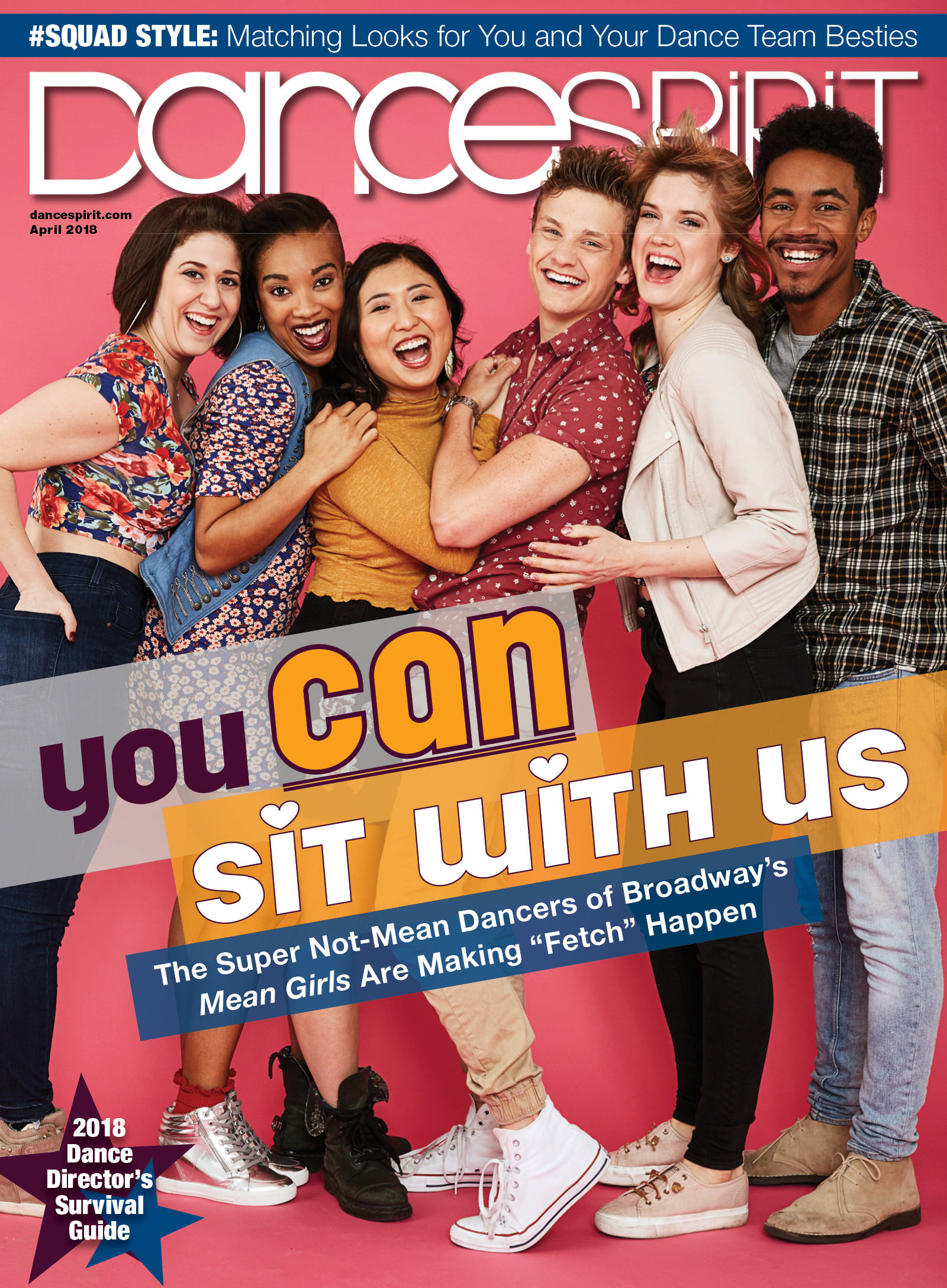 Get Dance Spirit in your inbox