Jun. 05, 2012 10:41AM EST
Usher Wants to Dance with You
Want to dance like—or with—Usher? You might just get to do both. The pop superstar recently announced two projects that will allow fans to learn from and interact with him—virtually.
First, a concert he'll play June 11 at the Hammersmith Apollo in London (it'll be streamed live here at 4 pm EST) will feature dancing digital avatars created by online viewers. Apparently the specifics of this neat party trick are still being figured out, but a virtual me dancing next to Usher? Sounds pretty awesome.
Usher has also collaborated with Harmonix on "Dance Central 3" for Xbox 360, out later this year. You'll be able to learn routines set to Usher favorites "OMG" and "Scream," with choreography based on the actual dances the star performed on tour and in his music videos. Here's Usher talking about the project, and showing off some of his signature moves at Microsoft's "Dance Central" presentation at the Electronic Entertainment Expo:
Leah Morrison in Trisha Brown's If You Couldn't See Me, in which the soloist never faces the audience (photo by Julia Cervantes, courtesy Trisha Brown Dance Company)
Postmodern pioneer Trisha Brown redefined how dance is seen and felt. A founding member of Judson Dance Theater, Brown frequently collaborated with other experimental artists like Yvonne Rainer, Merce Cunningham, Twyla Tharp, and Steve Paxton.
She embraced pedestrian movement, pairing everyday gesture with rhythm and fluidity. "It's liquid," says Wendy Perron, who danced with Brown in the '60s and '70s. "Like a river with many tributaries, water coming out of a faucet, or being on a raft and seeing the water move away in different directions." Brown also pushed beyond stages with choreography in fields, museums—even on the sides of buildings.
Keep reading...
Show less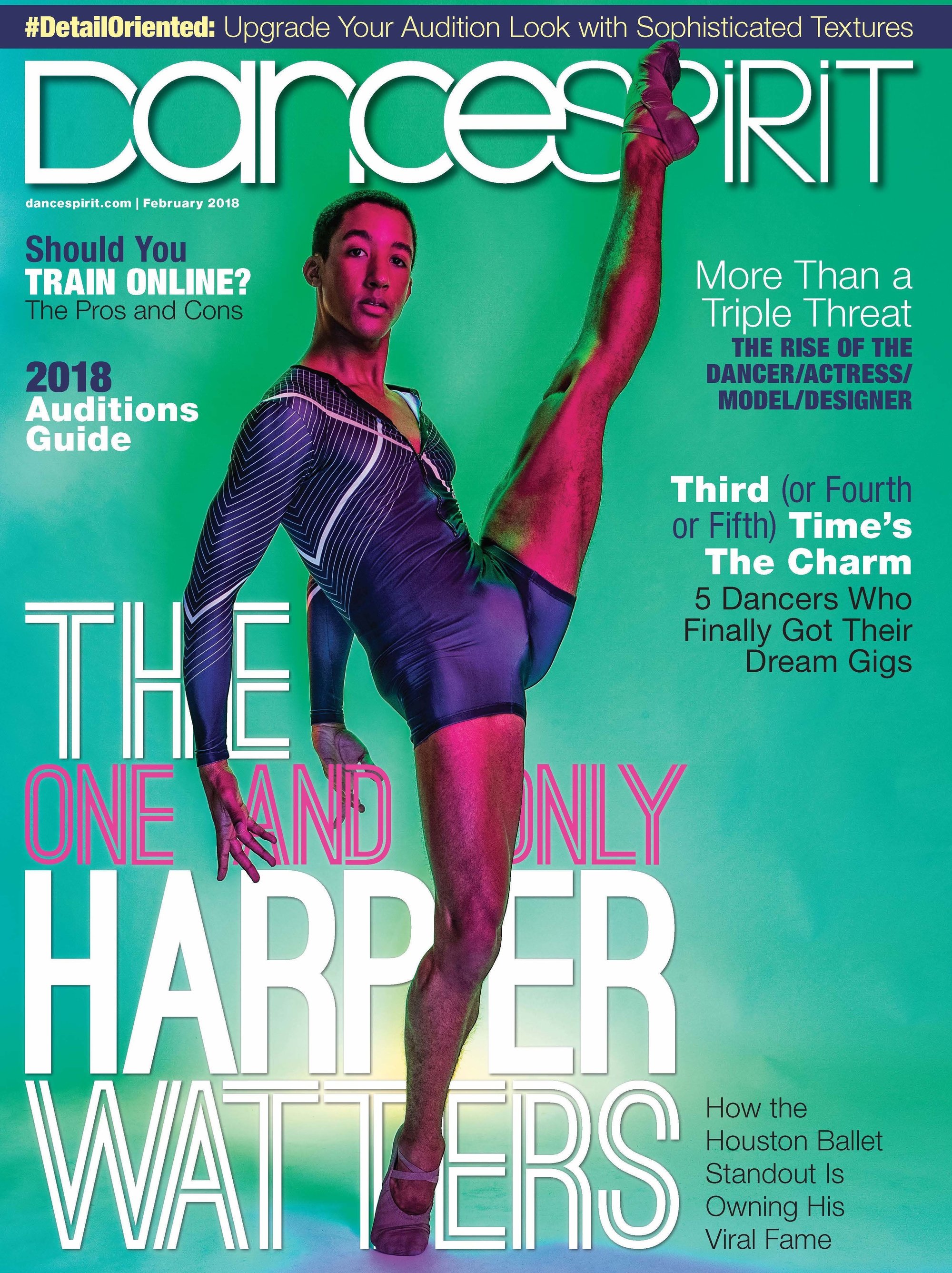 Get Dance Spirit in your inbox