Vogue Australia Goes Backstage at the Ballet
We've talked—and talked, and talked—about the fashion-ballet connection. Both worlds are full of glamor and drama and passionate artists who've dedicated their lives to a demanding craft. In a way their mutual infatuation seems totally natural. (And hey—we certainly aren't complaining about it. More coverage for ballet, and the occasional fabulous costume collaboration with a big-name designer to boot? Yes please!)
So we weren't surprised to hear that Vogue Australia recently went backstage with Australian Ballet principal Lana Jones. The mag followed her as she prepared for a performance of Balanchine's Ballet Imperial (known to New York City Ballet fans as Tschaikovsky Piano Concerto No. 2). Some of the article's big "reveals" are things intimately familiar to us dancers—the elaborate makeup application, the name tags in the tutus—and yet even to our eyes, there's still something beautiful and mysterious in these pre-show rituals. And since this is ballet coverage for fashion devotees, there are of course all kinds of gorgeous tutu close-ups. Take a look!
All photos by Kate Longley for Vogue Australia
[portfolio_slideshow nowrap=0 thumbs=true timeout=4000 showtitles=true showcaps=true showdesc=true]
Leah Morrison in Trisha Brown's If You Couldn't See Me, in which the soloist never faces the audience (photo by Julia Cervantes, courtesy Trisha Brown Dance Company)
Postmodern pioneer Trisha Brown redefined how dance is seen and felt. A founding member of Judson Dance Theater, Brown frequently collaborated with other experimental artists like Yvonne Rainer, Merce Cunningham, Twyla Tharp, and Steve Paxton.
She embraced pedestrian movement, pairing everyday gesture with rhythm and fluidity. "It's liquid," says Wendy Perron, who danced with Brown in the '60s and '70s. "Like a river with many tributaries, water coming out of a faucet, or being on a raft and seeing the water move away in different directions." Brown also pushed beyond stages with choreography in fields, museums—even on the sides of buildings.
Keep reading...
Show less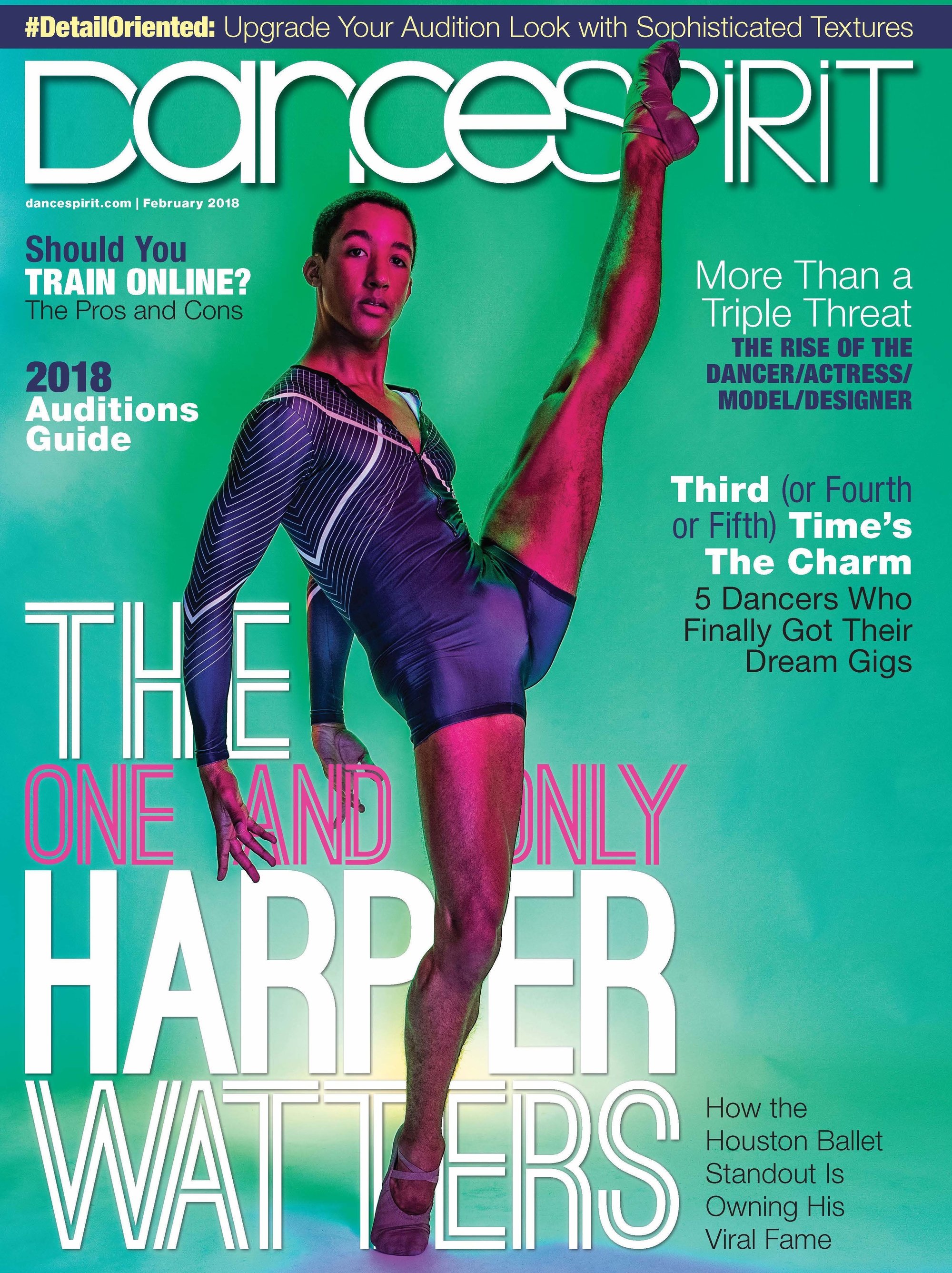 Get Dance Spirit in your inbox