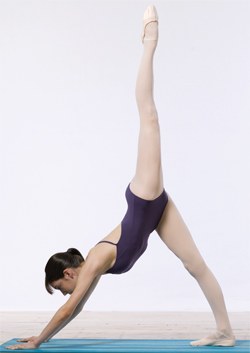 Always give your muscles a solid stretch before you perform. (Matt Karas)
When it comes time to perform, you can't wait to be onstage. But preparing for a show takes more than doing your hair and makeup. Your muscles need to be warm or you'll risk getting injured—and a warm-up isn't just a quick stretch or two. What does a good pre-performance routine entail? DS consulted the pros to find out.
Step 1: Get Moving
Start by doing some cardio to get your heart rate up. Christina Hampton, artistic director of Arizona Youth Ballet, suggests doing Pilates exercises like the hundreds. Lie on your back with your arms by your sides and your legs lifted in tabletop position. Tuck your chin to your chest and lift your upper back off the floor. Pump your arms, breathe and engage your abs. "Once you get your blood circulating, it helps the rest of your body get warm," she says. You can also jog in place for a few minutes or do jumping jacks—anything low-impact to get you moving without exerting too much energy.
"Warming up increases tissue temperatures and makes them more supple," says Kester Cotton, physical therapist for Oregon Ballet Theatre. "It allows them to be stretched, so you're not just pulling on tendons and ligaments." Cotton recommends non–weight-bearing movements, like a floor barre, to engage your abdominals and turnout muscles. Then, after you've generated some heat in your body, roll out tight spots with a foam roller or tennis ball.
Step 2: Stretch
Gentle stretching before you dance will help prevent injuries—but don't force it. "Once you feel the resistance, don't push too much into it," says Cynthia Brown, certified personal trainer with Core Fitness. "Ease into the stretch to let the muscles loosen up."
You might want to flop down into a split or throw your leg up over the barre, but resist the urge—remember, your muscles aren't fully warm yet. Instead, ease into a split or hold on to something sturdy while you take your foot in your hand and lift it to the front and side. Then take your knee and guide your leg back into an extended arabesque. Whatever stretches you choose, keep them moving and don't sit in one position for too long. Too much pull on one area can overstretch and weaken muscles.
Step 3: Activate Your Ankles and Feet
After you've done some cardio and stretching, target your ankles and feet. Work on Thera-Band exercises, practice "doming" (lifting your metatarsals while keeping your toes on the floor) and do a short barre. "Spend 10 to 15 minutes on pliés and relevés, especially if you're doing pointe work," Hampton says. "Then do exercises to center yourself, like relevé passés or single pirouettes."
Your routine should take 15 to 30 minutes. "There's no perfect warm-up," Cotton says. What works for one person might not feel right to another. "You know you're sufficiently warmed up when your heart rate's elevated and you feel less stiff, less tired and more prepared."
What NOT to Do
Don't bounce in a stretch. You could rip muscles or tear ligaments.
Don't push through pain. "Listen to your body, and if something really feels wrong, don't do it," Brown says.
Don't just go out and start jumping. "You could end up with knee injuries, Achilles tendonitis or shin splints," Hampton warns.
Don't wait until the show to get on your legs. Work on finding your balance before the curtain goes up.
Much of Janelle Ginestra's career has been about helping others shine. She's dedicated herself to supporting and cheerleading her partner, WilldaBeast Adams; the emerging talents in their dance company, ImmaBEAST; and the countless dancers she inspires at master classes and conventions. Her YouTube channel has become a launching pad for young talents like "Fraternal Twins" Larsen Thompson and Taylor Hatala, thanks to viral videos featuring Ginestra's creative vision.
But Ginestra's a skyrocketing success in her own right—an in-demand choreographer, a social media influencer, and a dance entrepreneur, building a legacy one eight-count at a time. It's time for her turn in the spotlight. And she's more than ready. "I want to be a legend in whatever I do," she says. We'd argue that she already is.
Keep reading...
Show less
Win It
Oct. 13, 2017 04:31PM EST
Via Facebook
Almost a month out, Puerto Rico continues to suffer the devastating aftereffects of Hurricane Maria. Many of the island's residents still lack power, clean water, and safe housing. Ballet classes? For Puerto Rican dance students, they must feel like an impossible luxury.
But a dance studio in Florida is working to allow a group of young Puerto Ricans to continue their training. And it needs your help.
Keep reading...
Show less
Gianluca Russo (via Instagram)
Yes, I am a dancer, and yes, I am fat.
There's nothing quite as soul-crushing as the reactions I've received when I've told people I dance. They can range from disbelief to confusion to shock. To many people, it's somehow incomprehensible that a plus-size person like myself could grace a stage. While the body-positive movement has been trucking along at full force over the past few years, it hasn't made much progress in the dance community yet. In fact, the words "body positivity" and "dance" are almost never used together in the same sentence.
Despite that fact, dance is what helped me learn to love my larger frame. In honor of National Body Confidence Day, I wanted to talk about my first time in a studio, and about the tremendous progress I've made since.
Keep reading...
Show less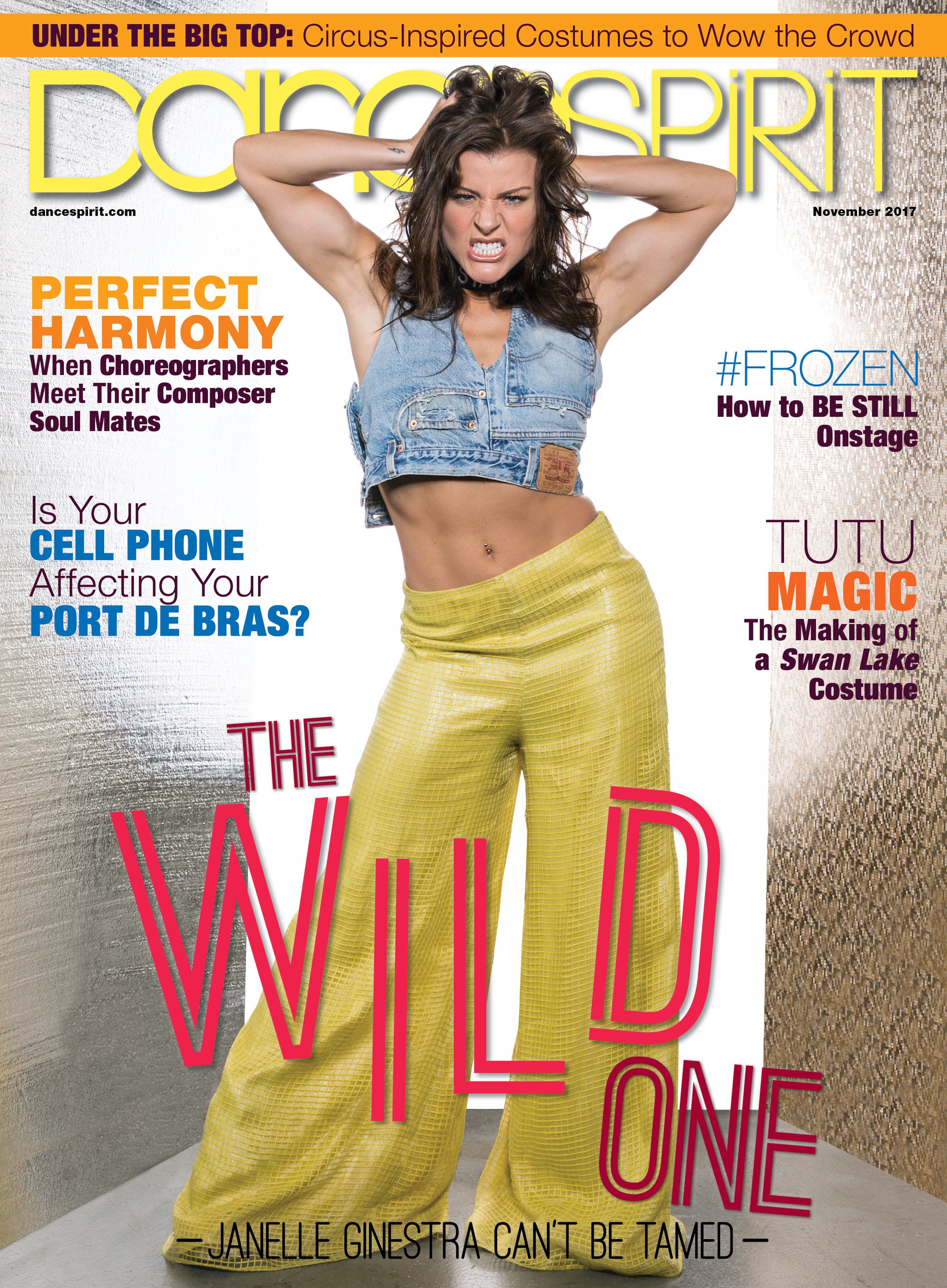 Get Dance Spirit in your inbox