How To
Mar. 23, 2017 02:15PM EST
Tips and Tricks for Achieving Picture-Perfect Synchronization
A perfectly synced-up DanceMakers of Atlanta routine (Propix, courtesy DanceMakers of Atlanta)
We've all gaped at those YouTube clips of dancers executing fiendish fouetté sequences, complete with doubles, triples and spot-changes, in astonishing unison. When it comes to wowing a crowd, there's nothing quite like unison movement—and when it comes to dancing in unison, "perfect synchronization is what carries the vision of the choreography," says University of Cincinnati Dance Team coach Jennifer Bernier.
---
For dance-teamers, the importance of moving in sync is reflected in competition score sheets. "The unison score can be what sets two teams with amazing choreography apart," says University of Tennessee Dance Team coach Kelley Tafazzoli. But synchronization isn't just valuable to dance teams. Whether you're performing on football fields or on competition stages, in concert halls or on concert tours, all dancers can (and should!) learn to harness the power of perfect unison.
Count It Out
A strong sense of musicality is crucial for coordinating unison movement. Before the Rebel Girls of the University of Nevada, Las Vegas, learn a new routine, they sit in a circle and simply listen to their music, counting as they go. "Counting aloud helps us begin to interpret the piece in the same way," says senior Rebel Girl Kasey Phillips. Rehearsals begin similarly at Impulse Dance Project in Wilmington, NC: "We listen not just for the music's downbeat, but for all of its different dynamics," says 13-year-old student Madi Toney.
When it comes to actually setting counts for the choreography, most coaches and teachers come prepared with a flexible idea. "We'll have all the counts mapped out, but it sometimes makes sense to adjust the original pattern to fit the dancers," Tafazzoli says. Kasey adds that her coach will sometimes pick out a dancer who is executing a section especially effectively. "We'll break down and practice her counts until everyone is nailing them," she says.
The key to synchronization is to be extremely precise about what those counts are. This often means dividing the downbeat into sections ("1e and a, 2e and a"), so that every single moment gets its own count—even the smallest of transitional steps. "Everyone knows how to hit a high V on 8," Bernier says. "It's the transitions that really benefit from clarified counts."
Get Nitty-Gritty
While you're learning those super-specific counts, it's important to keep an eye out for the tiny choreographic details that will make your synchronization even sharper. "By the time you get to the stage, you should be certain of every arm, every head, every angle," Tafazzoli says. "Don't leave any stone unturned." Denise Heard-Latimer, co-owner of DanceMakers of Atlanta, recommends spending extra time working on unison partnering sections, since angles and transitions tend to get sloppiest when tricky lifts and partnered turns are involved.
Train your brain to remember the details by thinking about them in class as well as in rehearsals. At Impulse Dance Project, for example, dancers are prompted to pay special attention to the often-forgotten upper body: "Every class, we do an across-the-floor combo of just synchronized arms," Madi says. "Focusing on simple movements helps us clarify the bigger picture of our more complex unison routines."
Polish Your Placement
Perfectly synchronized unison will still look chaotic if a routine's formations aren't spot-on. The Rebel Girls use the "tick method" for spacing out their routines: "We measure out tape for each performance venue and mark our spacing 'ticks,' " Kasey says. "Then we bring the tape to every rehearsal, so we can block out our football ticks or our basketball ticks, no matter where we are."
When you can't rely on blocked marley or courts, you'll have to get creative. That's especially true for studio competition dancers, who may be performing in a different venue every weekend. "When we get to competition, we block ourselves onstage and agree on spacing markers like a letter on a sign or even a fold in the marley tape," Madi says. Her studio also practices while facing the back wall, which helps them learn to use their peripheral vision, rather than the mirror, to determine if their spacing is correct.
Synchronizing style can be the trickiest part of mastering unison choreography. "The first time we run through a routine, we're all over the place, because each dancer interprets the movement in his or her own way," Kasey says. Cleaning often involves a sort of stripping away of style, which can leave a routine feeling cold. "We pick it apart until everyone is exactly the same, but we don't want it to seem robotic," Tafazzoli says. What's the cure for "robot syndrome"? Energy. "Once a routine is completely clean, we crank the energy level way up, bringing it back to life," Tafazzoli says.
You'll find that as you work with your team or studio members more and more frequently, unison sections will become easier and easier to synchronize—because you'll start moving as a unit. "We're together so much, we do start to all dance the same, even the freshmen," Kasey says. That kind of deep-seated harmony is what makes for truly explosive unison dancing.
(Don't Get) Dazed and Confused
Synchronizing sequences that disorient you—such as those epic fouetté combos, or a series of flips and tricks—can be particularly challenging. The University of Tennessee Dance Team attacks these sections 8-count by 8-count. "For turn sequences, we clarify and drill arm and leg placement with counts, so all the dancers need to concentrate on is their spot," coach Kelley Tafazzoli says. They also pay special attention to the timing of the heel hitting the ground in à la seconde turns. "We'll film just the supporting feet of a turn section, so dancers can see if and when they fall out of rhythm." Jennifer Bernier, coach of the University of Cincinnati Dance Team, has her dancers mark these tricky sections in a circle, so that they can see one another's timing. "We want to make sure everyone is hearing the same down–up rhythm," she says.
And you don't have to be upside-down or pirouetting to be disoriented. "We do a lot of unison floor work, which is just as difficult to synchronize," says Denise Heard-Latimer, co-owner of DanceMakers of Atlanta. To get the piece back on track after everyone's been rolling on the floor, Heard-Latimer recommends incorporating a "quick-stop" moment—a very brief freeze—at the end of each floor section. "That allows the dancers to get oriented, link up their focus and move forward with the choreography," she says.
What if I Can't Hear The Beat?
Musical counts aren't always obvious, particularly in the lyrical tracks often chosen for contemporary routines. That's where having a broad sense of musicality comes in handy. "With difficult music, we listen for cues like lyrics, drum beats or a certain instrument," says Denise Heard-Latimer, co-owner of DanceMakers of Atlanta. "It also helps to develop a sense of group chemistry, so you can feel each other's timing as well as hear it in the music."
The Rebel Girls of the University of Nevada, Las Vegas, strike a pose. (Anthony Mair, courtesy Rebel Girls)
(From left) Mean Girls dancers Riza Takahashi, Ben Cook, Kamille Upshaw, Jonalyn Saxer, DeMarius R. Copes, and Stephanie Lynn Bissonnette (photos by Erin Baiano)
Get in, losers. We're going to Broadway.
OK, not losers, actually—more like the bajillion die-hard fans of Tina Fey's 2004 cult hit Mean Girls, who've been wearing pink every Wednesday since a musical adaptation of the film was first teased back in 2013.
Now their world is like a cake filled with rainbows and smiles, because Mean Girls the musical, which had a trial run in Washington, DC, last fall, is set to open at Broadway's August Wilson Theatre April 8. And in a very grool twist, it turns out the show—with direction and choreography by Casey Nicholaw and a book by Fey herself—is delightfully dancey.
Keep reading...
Show less
(From left) Val Chmerkovskiy, Peta Murgatroyd, and Maksim Chmerkovskiy (Jerry Metellus, courtesy Nicola Phillips)
Keep reading...
Show less
Quiz
Dec. 11, 2017 04:24PM EST
Alicia Vikander in Tomb Raider (Warner Brothers)
Keep reading...
Show less
Screenshot form YouTube
What do you get when a hoard of dancers collaborate to the catchy tune of "Love Somebody," by the band Frenship? The most epic dance party ever, of course! Said dance party was produced by the talented Michael Riccio, who's performed in feature films, including "Confessions of a Teenage Drama Queen" and "Shrek Forever After."
Keep reading...
Show less
University of Minnesota Dance Team (courtesy University of Minnesota)
They say there's no "I" in "team"—and nowhere is that truer than the world of college dance teams, where precision reigns, uniformity is key, and a single misstep from any given "I" can cost a group a championship trophy. So it's unsurprising that securing a spot on one of the best dance teams in the country is no easy feat.
Members of these highly athletic teams rehearse for hours every week—on top of academic classes and commitments—and perform at football and basketball games, annual concerts, and nationally televised competitions (hi, ESPN). And "no I" rule notwithstanding, each of these top teams is made up of highly trained, highly technical, highly hard-core individuals, who come together to create a ready-for-victory pack.
These six teams aren't one-off success stories—they're consistently strong, and earn the top spots at major competitions like UDA and NDA nearly every year. Up for the challenge? Here's what to know before you go to auditions.
Keep reading...
Show less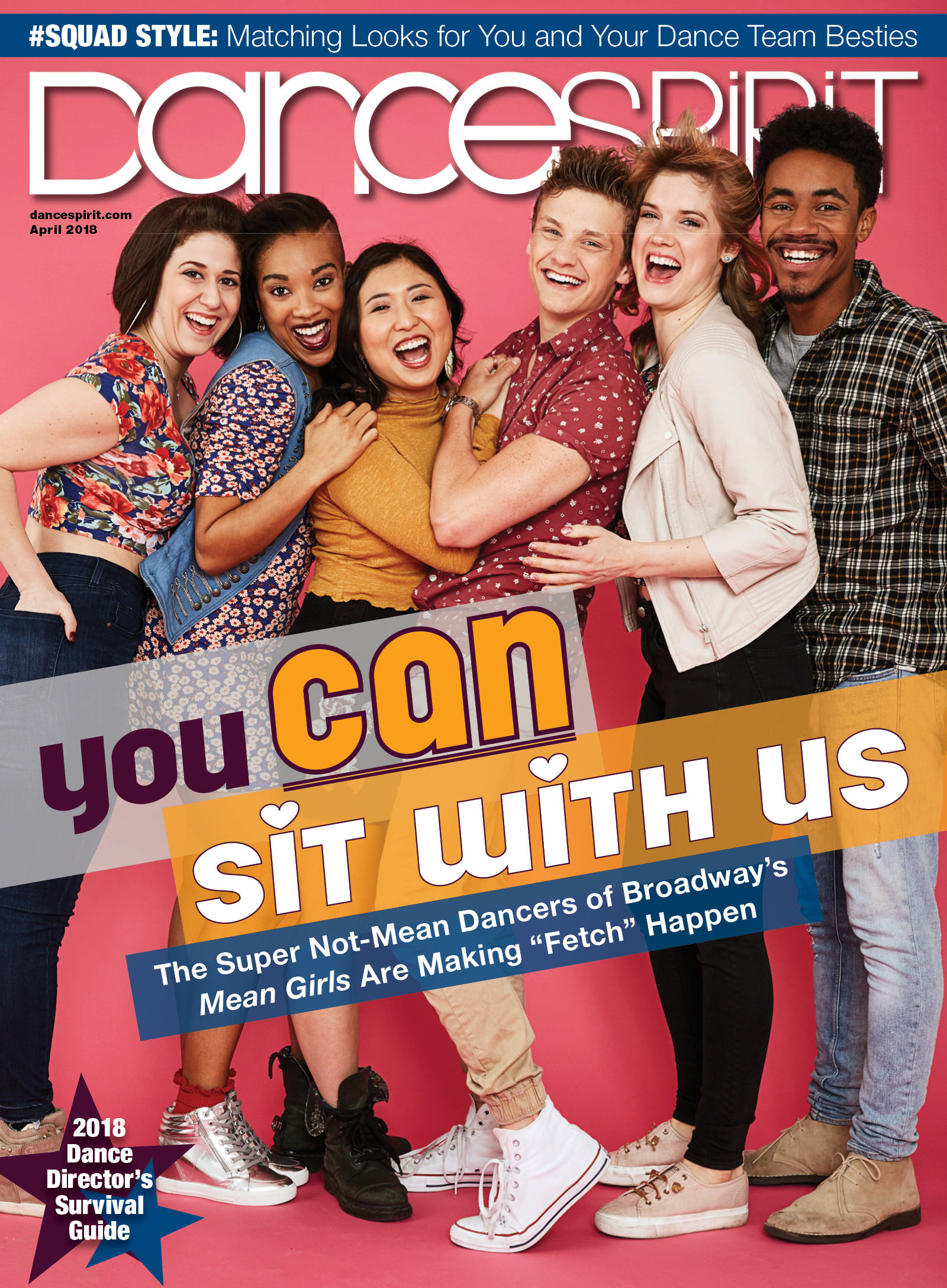 Get Dance Spirit in your inbox