Nov. 07, 2013 10:22AM EST
We Love You, Buzzfeed, But Step Off Center Stage
Hey, Buzzfeed: We have a bit of a bone to pick with you.
This is rare for us. We are usually big fans of the sweet, sweet procrastination your listicles provide. And in the past you have done very, very right by dancers.
But this week, Buzzfeed, you took things a little too far. You published a piece called "12 Dance Movies That Are Still Amazing Despite Their Terrible Plots."
OK. Look. We will agree with you that the You Got Served plot is, perhaps, a bit thin. We'll even give you Honey, though we will happily watch it every time a cable channel plays it at 2 pm on a Sunday. (Jessica Alba's abs are plot enough.)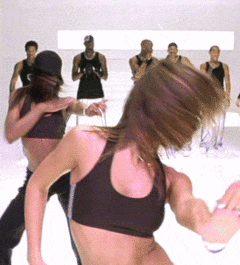 But guys: Why is Step Up on this list? Why is Dirty Dancing on this list? WHY IS CENTER STAGE ON THIS LIST?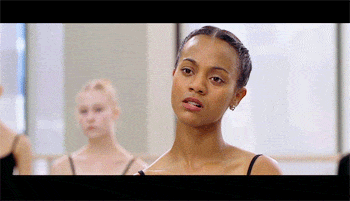 There are some dance movies that we just refuse to hear anything negative about—even if the criticism is made with love. Especially Center Stage, The Greatest Dance Movie of Our Times.
Forget Margot Fonteyn and her feet: Center Stage may not have great dialogue, but when Center Stage is on screen, you can't tear your eyes away from it.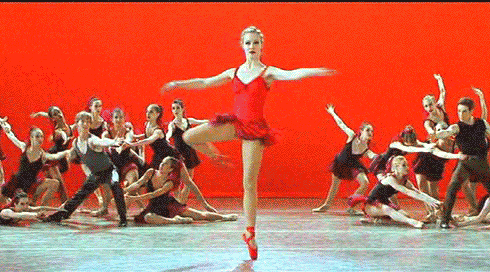 Are we clear? Good. Now let's get back to being best friends, Buzzfeed. We really need you this week.
via YouTube
It's no secret that ballet in pop culture has sparked its fair share of controversy. Which is why this video from Refinery29, featuring ABT's Isabella Boylston, is not only a super-fun watch, but a breath of fresh air.
Keep reading...
Show less
Jul. 21, 2017 12:26PM EST
via @phil_wright_ on Instagram
Well, this brings class videos to a whole new level! Choreographer Phil Wright and dancer Ashley Liai have been together eight-plus years, but she was still in total shock when he proposed to her mid-dance at Millennium Dance Complex earlier this week. Why? Well, the whole thing was unbelievably perfect.
Keep reading...
Show less
Jul. 21, 2017 11:03AM EST
(Courtesy ABC)
In the dance industry, dancers don't always have a say in what they wear on their bodies. This can get tricky if you're asked to wear something that compromises your own personal values. So what should you do if you find yourself in this sticky situation? We sat down for a Q&A with "Dancing with the Stars" alumn Ashly Costa to answer that very question. Here's what she had to say about the options dancers have surrounding questionable costumes.
Keep reading...
Show less


Get Dance Spirit in your inbox