Weekend Boredom Buster: Follow the stars of Cinderella on Twitter!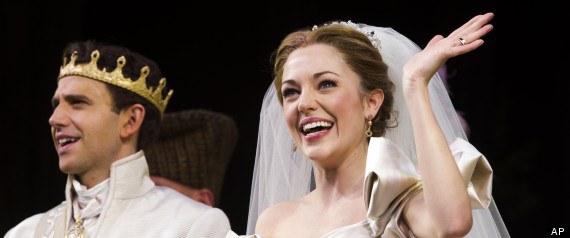 Judging by their Twitter feeds (@LauraOsnes and @SantinoFontana), you'd never guess that Laura Osnes and Santino Fontana play the starry-eyed fairytale lovers of Rodgers + Hammerstein's Cinderella. In fact—with tweets like Santino's "remember when you had chocolate on your teeth the entire 2nd act?"—you might think their characters were a bickering brother-and-sister pair!
But these 2013 Tony Award nominees are, respectively, Broadway's Cinderella and Prince Charming, and that eight-times-a-week gig makes for some priceless tweets. What do you get when you follow Santino and Laura? Well…
Pretty, pretty pictures. Let's just say that your Instagram has got nothing on Cinderella's. Laura's always posting photos (and videos, too!) from all kinds of OMG-worthy venues: rehearsals for the Tony Awards, her dressing room at the Broadway Theatre, star-studded fundraisers for Broadway Cares/Equity Fights Aids and more. If you're a Broadway buff, hers is a must-follow handle!

Hilarious Twitter one-liners. Despite the fact that he just started tweeting in February (on Laura's suggestion, apparently), Santino is a natural with 140 characters. Whether he's pairing spontaneous pictures with just the right caption or tweeting as pun-derful Herman the Fish, Santino sure knows how to work a crowd—or, um, keyboard?

Embarrassing/yucky/ridiculous backstage secrets. This princess isn't afraid to remind her prince (along with the Twitterverse) that he "belched & blew your breakfast in my face just now while waltzing at the ball." But that's not the only showtime crisis the young royals have faced. Santino recently tweeted at Laura: "Remember when I saved your dress from falling off with one hand while singing a love song and dancing? #PrinceMacGyver." I guess Broadway really is hard work—in more ways than one!
Can't get enough of these triple-threat goofballs? Watch their Broadway.com "Ask a Star" interview for even more wacky antics!
Much of Janelle Ginestra's career has been about helping others shine. She's dedicated herself to supporting and cheerleading her partner, WilldaBeast Adams; the emerging talents in their dance company, ImmaBEAST; and the countless dancers she inspires at master classes and conventions. Her YouTube channel has become a launching pad for young talents like "Fraternal Twins" Larsen Thompson and Taylor Hatala, thanks to viral videos featuring Ginestra's creative vision.
But Ginestra's a skyrocketing success in her own right—an in-demand choreographer, a social media influencer, and a dance entrepreneur, building a legacy one eight-count at a time. It's time for her turn in the spotlight. And she's more than ready. "I want to be a legend in whatever I do," she says. We'd argue that she already is.
Keep reading...
Show less
For more on choosing whether to compete or not, click here.
I started dance classes at a young age. By the time I was 3, I was training at The Dance Club, and I grew up there. I started with the basics—ballet and jazz—and eventually added tap, tumbling, contemporary, and hip hop.
Early on, I did compete. I remember my first time: I did a trio at a small local competition, and it got first place. The trophy was as tall as I was, and I loved it. I attended conventions as a mini, and had the opportunity to take classes from Travis Wall, Sonya Tayeh, Andy Pellick, and Joey Dowling-Fakhrieh. There was so much variety—I was in awe.
Keep reading...
Show less
For more on choosing whether to compete or not, click here.
My mom was a dancer growing up, and she went on to become a dance teacher, so I've really grown up in the studio. I started classes when I was 2, and by the time I was 9, I was training at The Dance Club and knew I wanted to dedicate all my time to dance.
Keep reading...
Show less
Win It
Oct. 13, 2017 04:31PM EST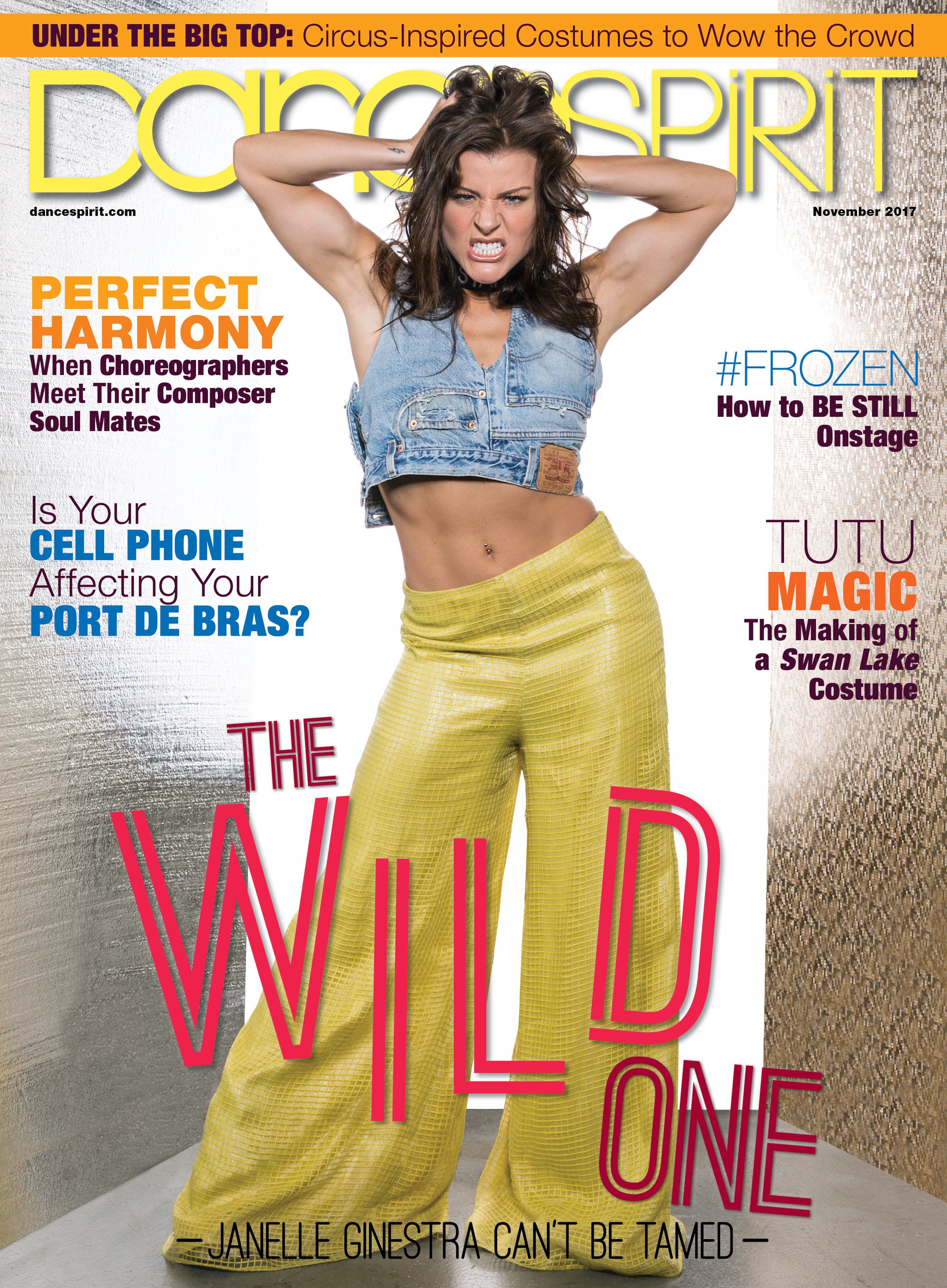 Get Dance Spirit in your inbox