Shirley Temple—the child movie star of the 1930s, who, essentially, made dimples and golden ringlets a thing—passed away Monday night at the age of 85. This is big news considering the huge (and super cute!) contribution she made to the dance world.
When you were just a wee tapper, did you do your first routine to the tune, "Baby Take a Bow"? If you did, you have Shirley Temple to thank. At 6 years old, she starred in the film, Stand Up and Cheer (1934), and performed "Baby Take a Bow" alongside adult tap dancer James Dunn. Take a look (and wait til you get to about 1:15...she makes the most darling face ever!):
Awwwwwww. Did your heart melt? Mine did.
A year later she made more cinematic history by performing next to Bill "Bojangles" Robinson in the film The Littlest Colonel (1935). It was the first time that a film featured an interracial dancing duo, and it was so successful that they starred in three more movies together. Here's the super famous stair dance from The Littlest Colonel, when Robinson persuades little Shirley to head upstairs to bed:
Here's another great dancing moment from their third film together, Rebecca of Sunnybrook Farm (1938):
You can't have a round-up of Shirley Temple moments without this ditty from her 1935 film Curly Top:
Or this number, "On the Good Ship Lollipop" from Bright Eyes (1934):
And did you know that to celebrate her 10th birthday, a restaurant in Hollywood created the first Shirley Temple, the nonalcoholic drink with lemon-lime soda, grenadine and a maraschino cherry? She drank the first one that night, washing down a slice of a 25-layer cake.
Let's all have a Shirley Temple today in her honor.
Much of Janelle Ginestra's career has been about helping others shine. She's dedicated herself to supporting and cheerleading her partner, WilldaBeast Adams; the emerging talents in their dance company, ImmaBEAST; and the countless dancers she inspires at master classes and conventions. Her YouTube channel has become a launching pad for young talents like "Fraternal Twins" Larsen Thompson and Taylor Hatala, thanks to viral videos featuring Ginestra's creative vision.
But Ginestra's a skyrocketing success in her own right—an in-demand choreographer, a social media influencer, and a dance entrepreneur, building a legacy one eight-count at a time. It's time for her turn in the spotlight. And she's more than ready. "I want to be a legend in whatever I do," she says. We'd argue that she already is.
Keep reading...
Show less
Win It
Oct. 13, 2017 04:31PM EST
Via Facebook
Almost a month out, Puerto Rico continues to suffer the devastating aftereffects of Hurricane Maria. Many of the island's residents still lack power, clean water, and safe housing. Ballet classes? For Puerto Rican dance students, they must feel like an impossible luxury.
But a dance studio in Florida is working to allow a group of young Puerto Ricans to continue their training. And it needs your help.
Keep reading...
Show less
Gianluca Russo (via Instagram)
Yes, I am a dancer, and yes, I am fat.
There's nothing quite as soul-crushing as the reactions I've received when I've told people I dance. They can range from disbelief to confusion to shock. To many people, it's somehow incomprehensible that a plus-size person like myself could grace a stage. While the body-positive movement has been trucking along at full force over the past few years, it hasn't made much progress in the dance community yet. In fact, the words "body positivity" and "dance" are almost never used together in the same sentence.
Despite that fact, dance is what helped me learn to love my larger frame. In honor of National Body Confidence Day, I wanted to talk about my first time in a studio, and about the tremendous progress I've made since.
Keep reading...
Show less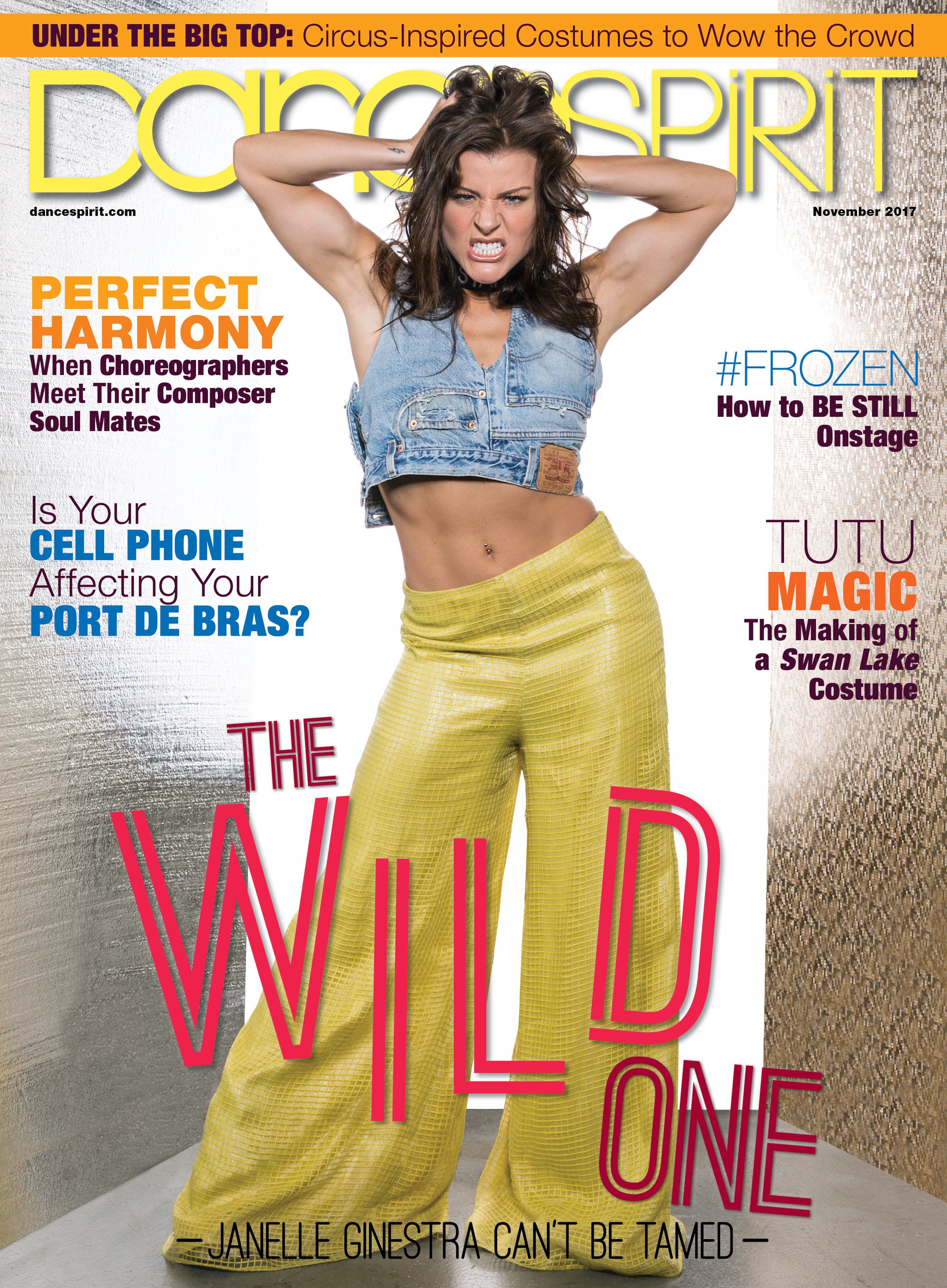 Get Dance Spirit in your inbox