Oct. 30, 2013 11:21AM EST
We're Obsessed with this Video About...Airline Safety
Air travel is an awesome thing with a lot of un-awesome aspects to it. Security lines? Baggage fees? Teeny-tiny seats? That one guy with the B.O. who always, somehow, ends up seated next to you? Ugh.
Usually, by the time you're listening to an inane in-flight safety announcement—really, who doesn't know how to use a seat belt??—you're just about ready to scream.
But for people flying Virgin America, that's all about to change. Because the airline just did an incredibly savvy thing: It turned its safety video into a sweet, sweet song-and-dance number. (A "safety dance"! Get it?)
You will not be able to stop watching this thing. Directed by Jon Chu, it features the likes of Madd Chadd, Cyrus Spencer, Chris Scott, Tyne Stecklein and Phillip Chbeeb, plus music and lyrics by former "American Idol" contestant Todrick Hall. To give you a sense of its genius, I'll just say that my personal favorite moment is the "robot dance" led by Mr. Chadd demonstrating how to use inflatable vests. (That is definitely not a sentence I ever thought I would type.)
And you know what? I'll admit it: I did learn something about airline safety while watching the video (30 times in a row). Snaps to Virgin.
Enjoy!
Much of Janelle Ginestra's career has been about helping others shine. She's dedicated herself to supporting and cheerleading her partner, WilldaBeast Adams; the emerging talents in their dance company, ImmaBEAST; and the countless dancers she inspires at master classes and conventions. Her YouTube channel has become a launching pad for young talents like "Fraternal Twins" Larsen Thompson and Taylor Hatala, thanks to viral videos featuring Ginestra's creative vision.
But Ginestra's a skyrocketing success in her own right—an in-demand choreographer, a social media influencer, and a dance entrepreneur, building a legacy one eight-count at a time. It's time for her turn in the spotlight. And she's more than ready. "I want to be a legend in whatever I do," she says. We'd argue that she already is.
Keep reading...
Show less
For more on choosing whether to compete or not, click here.
I started dance classes at a young age. By the time I was 3, I was training at The Dance Club, and I grew up there. I started with the basics—ballet and jazz—and eventually added tap, tumbling, contemporary, and hip hop.
Early on, I did compete. I remember my first time: I did a trio at a small local competition, and it got first place. The trophy was as tall as I was, and I loved it. I attended conventions as a mini, and had the opportunity to take classes from Travis Wall, Sonya Tayeh, Andy Pellick, and Joey Dowling-Fakhrieh. There was so much variety—I was in awe.
Keep reading...
Show less
For more on choosing whether to compete or not, click here.
My mom was a dancer growing up, and she went on to become a dance teacher, so I've really grown up in the studio. I started classes when I was 2, and by the time I was 9, I was training at The Dance Club and knew I wanted to dedicate all my time to dance.
Keep reading...
Show less
Win It
Oct. 13, 2017 04:31PM EST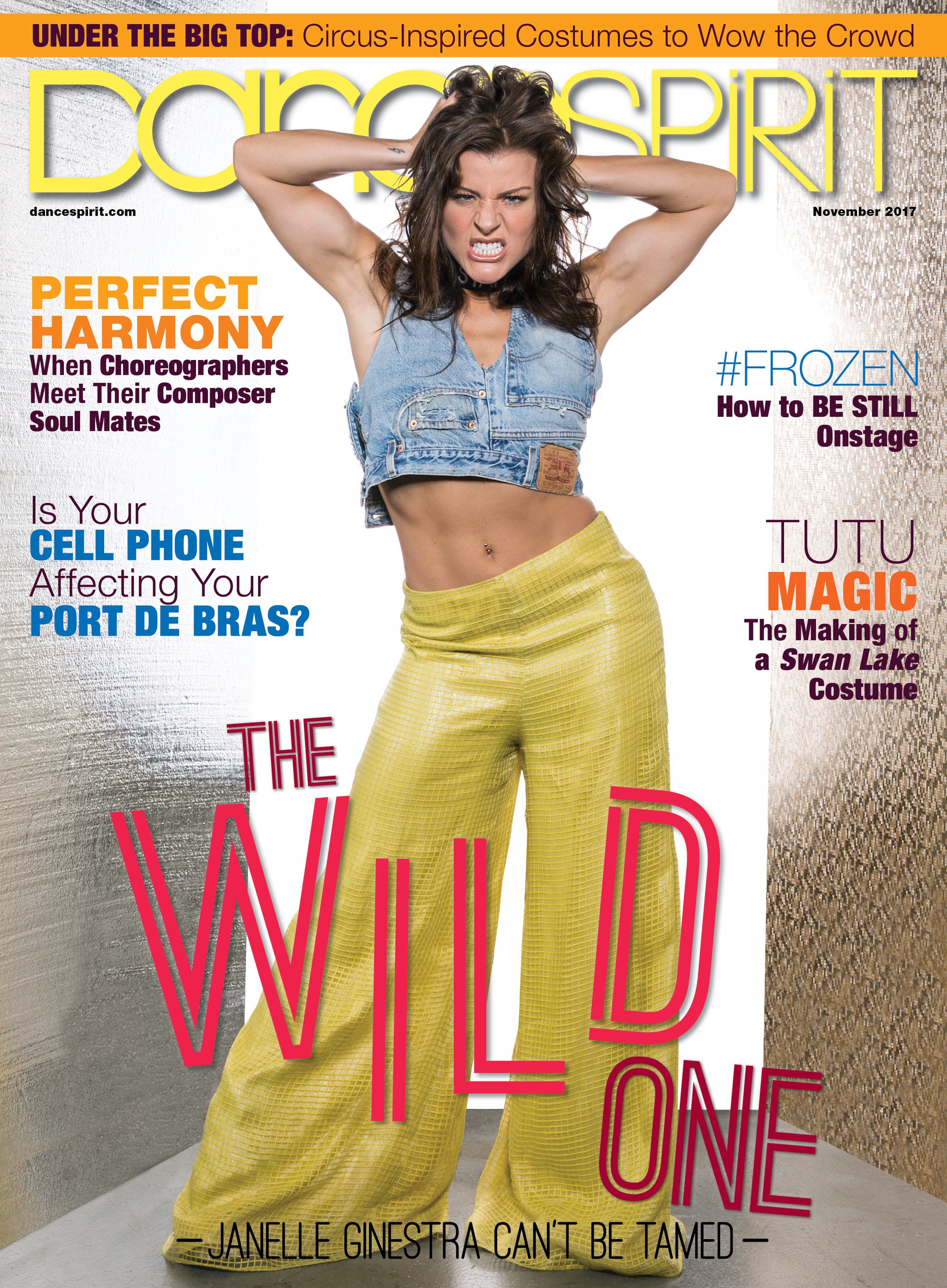 Get Dance Spirit in your inbox