Dec. 17, 2009 11:46AM EST
Whether you've learned every kick from  "America" or every word from "I Feel Pretty," many dancers have a serious connection with—and affection for—the classic musical West Side Story. Originally produced on Broadway in 1957 (with showstopper Chita Rivera as Anita), the show is set in the gang-ridden Upper West Side of NYC during the 1950s. Although the Puerto Rican Sharks and caucasian Jets are bitter rivals, Maria and Tony, from respective sides, fall in love, just like Romeo and Juliet.
West Side Story's seamless blend of dialogue, song and dance was created and originally directed by the legendary Jerome Robbins. His movement and vision, along with music by Leonard Bernstein, lyrics by Stephen Sondheim and libretto by Arthur Laurents, swirl together in vibrant strands of emotion.
The hit has been revived a few times (Debbie Allen earned a Tony Award–nomination when she played Anita in 1980) and made into a movie in 1961. Now it's being restaged on Broadway for younger generations to enjoy! It follows the original story, with direction by Laurents and Robbins' choreography, reproduced by Joey McKneely. But it will be grittier, with the gang members portrayed as serious killers, not misunderstood teens. Plus Spanish dialogue will be woven into the text and songs.
The all-star cast is bound to wow audiences with triple-threat prowess. Read on to meet three dancers who are refreshing this phenomenal piece.
Cody Green

Role: Riff, The Jets' leader
Birthday: September 13, 1980
Hometown: Surrey, British Columbia, Canada
Training: The Juilliard School
Previous Gigs: You probably recognize Cody as the winner of Bravo!'s series, "Step It Up & Dance." But, he's no stranger to the stage: Before WSS, Cody danced in the tour of Mamma Mia, and played Eddie both in the London and Broadway productions of Movin' Out. Catch him on screen in Center Stage: Turn It Up and The Curious Case of Benjamin Button.
Childhood connection to WSS: "Although I'd never seen the show, when I was 12, I sang 'Cool' from West Side Story at an audition class; it was the first song I ever knew to perform. Now, I'll be singing it on Broadway!"
WSS Challenge: "Because the story, song and dance are seamless, you have to go from an enraging scene to a song, then to a dance. It's challenging to jump like that and be in the moment."
Advice for WSS hopefuls: "Work on singing and acting, and start young! Train and make an investment in these areas just like you do in dance class."
Marina Lazzaretto
Role: Jet Girl (Hotsie) and dance captain
Birthday: June 23, 1981
Hometown: Lethbridge, Alberta, Canada
Professional Gigs: Norwegian Cruise Line, New York Theatre Ballet, Radio City Christmas Spectacular and the European tour of West Side Story
Fave Aspect of WSS on Broaway: "The creative team wants actors, not just dancers. Because of this, the quality of performance is outstanding."
Connection to WSS: Her sister played Maria in the first live production of WSS Marina ever saw!
Fave WSS Moments: Arthur Laurents, the show's librettist and now director, gave the ensemble members new character names to match their personal energy. Marina is now "Hotsie" to compliment her bubbly, powerful persona! Marina also loves interacting with choreographer Joey McKneely. "Joey is so funny and charismatic. He's also always able to get the best out of you."
Favorite Parts to Dance: "My heart is in ballet, so I love the ballet scene in the second act. It's so elegant and loving."
Dance Captain Duties: In November, Marina was named dance captain of the show, meaning she'll make sure the movement is kept in top shape for current, and future, cast members. Although it's a lot of work, she's honored!
Tanairi Sade Vazquez
Role: Shark Girl (Lupe)
Birthday: May 13, 1986
Hometown: Alexandria, VA
Training: Dance Sensations, the Duke Ellington School of the Arts for dance and the State University of New York, Purchase
Past Gigs: Tanairi is a WSS veteran. She's been on the Asian and European tour after earning the gig at an open call she attended while in college!
Connection to WSS: "My parents are Puerto Rican, and my mom loves the movie. She showed it to me when I was young. The women in 'America' reminded me of my aunts in Puerto Rico—so strong and outspoken. I thought: 'WOW.'"
Best Part of Broadway WSS: "Joey and Arthur are making changes from the tour version to refresh it. I love that! All of their modifications have made it even more real and natural."
Finding Inspiration: Tanairi decided to create a background for her role, Lupe, and fashioned it after Cuban singer La Lupe. "She wore false eyelashes and lots of jewelry. When she sang, she'd toss them off! She was fearless."
Dream Roles: Anita in WSS or anyone in In the Heights
From top: Photo by Joan Marcus; Douglas Gorenstein; Rob Klein
Win It
Sep. 05, 2017 12:10PM EST
Photos by Erin Baiano
It's time to get your pirouette on! From September 5th to September 30th, we're hosting a contest to find out who's the best turner of them all.

Put together your most impressive turning combo. Post a video online. Share your turns with us and thousands of other dancers around the world. And if our editors think you're the top turner, you'll win a fabulous prize.
Keep reading...
Show less
All of 18-year-old Kaylin Maggard's dreams—from scoring the title of National Senior Outstanding Dancer at New York City Dance Alliance Nationals to winning the 2017 Dance Spirit Cover Model Search—are coming true. And to anyone who knows the gorgeous contemporary dancer, that's no surprise.
From the moment the Dance Spirit staff met Kaylin, it was obvious her humility and talent would take her far. Not only did she go full-out during the photo shoot and class at Broadway Dance Center, but she was always cheering on, laughing with, and supporting her fellow CMS contestants Haley Hartsfield and Michelle Quiner. During the voting period, the social media world was abuzz with praise for her work ethic, positive attitude, and generosity.
Since her CMS trip to NYC, Kaylin's moved from her hometown of Columbia, MO, to the Big Apple for her freshman year at Juilliard, and is busy getting acquainted with the city. As for the future? She's taking it one opportunity at a time, but something tells us we'll be seeing this contemporary queen reach new heights every year.
Keep reading...
Show less
J.Crew's putting a whole new spin on its brand —literally. The popular clothing line's inspired ad campaign has a group of cute male models showing off their best moves in a series of playful dance battles. When we saw one of those models throw down the gauntlet with a rather impressive series of chaîné turns, we knew he had to be a trained dancer, and we were right: He's former New York City Ballet corps member Joshua Thew. Dancer and model Smith Reesie also shows off in a seriously impressive freestyle.
Keep reading...
Show less
Lindsey Stirling and Mark Ballas in the Season 25 premiere of "Dancing with the Stars" (Eric McCandless/ABC)
It's fall! The leaves are changing, everything everywhere is pumpkin-spice flavored—and "Dancing with the Stars" is back on the air. For the 25th time. Season TWENTY-FIVE, y'all: Here we go.
Keep reading...
Show less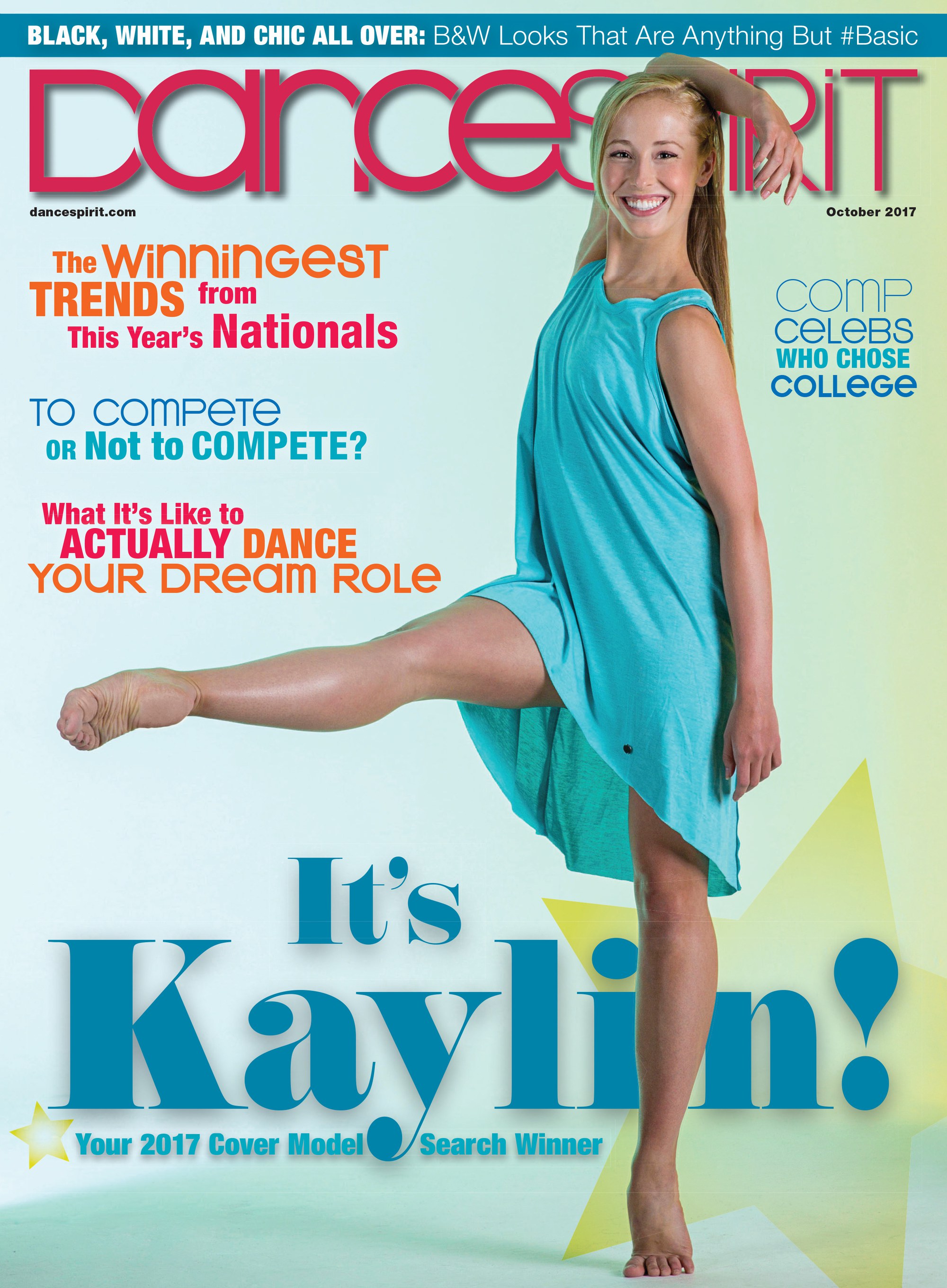 Get Dance Spirit in your inbox