What it Takes to be a Dance Studio Owner
Former Radio City Rockette KC Cherie Bennett and her cousin Michael Beau O'Neill, a personal trainer with a BA in kinesiology, joined forces last year to open Pulse Dance Academy & Group Exercise, a place where kids can dance and parents can take yoga, Pilates or get a personal training session at the same time. "We have some free weights, but it's not like a Gold's Gym where you walk in and you're overwhelmed by big, beefy men," Bennett says. Aside from having a unique idea, it takes passion, leadership, time management skills and patience to run a prosperous studio.
Studio Success
Find a mentor who has been in the business for a long time.

Do tons of research so you know what you're getting into.

Get your professional dancing goals out of the way first.

Find financial backing or have money saved.

Keep the big vision of your studio in mind at all times. "It's easy to get tired," says Bennett. "I made a pact with myself that I'm going to go to conventions; I'm going to stay cutting edge; I'm going take my kids to L.A. for summer camps and take them to New York to see Broadway shows."

Advertise like crazy. Do demonstrations in malls, create relationships with area schools, participate in community parades and send out press releases to announce anything new.

Always plan ahead so that parents have time to budget for their dancer's studio activities.
Inside Scoop
Coworkers: Business partner, fitness instructors, dance teachers, dancers, parents, music editor, website designer, bookkeeper. "As a studio owner, you don't want to be seen handling money," explains Bennett. "It's great for your clients to know that you teach because you care about each individual student, and not about padding your wallet. Of course we have to make our ends meet, but when tuition is due, you don't want to be the bad guy having to tell people they owe you."
Tools of the Trade: Music, training, dance movies, props, portable barres, bulletin boards, phone, fax, computer, attendance books, website, tuition "drop box," teacher and student contracts, stickers and stamps, dance shoes, dance floors, instructional tapes, pitch control CD player, day planner, dry-erase board for daily to-do lists, acro mats.
Hours: Bennett says that she never stops working. In addition to teaching over 30 classes a week, she answers e-mails; processes recital invoices; looks for costumes, competitions, conventions and shows; sends out press releases; choreographs and writes lesson plans.
Website: allaboutpulse.com
Much of Janelle Ginestra's career has been about helping others shine. She's dedicated herself to supporting and cheerleading her partner, WilldaBeast Adams; the emerging talents in their dance company, ImmaBEAST; and the countless dancers she inspires at master classes and conventions. Her YouTube channel has become a launching pad for young talents like "Fraternal Twins" Larsen Thompson and Taylor Hatala, thanks to viral videos featuring Ginestra's creative vision.
But Ginestra's a skyrocketing success in her own right—an in-demand choreographer, a social media influencer, and a dance entrepreneur, building a legacy one eight-count at a time. It's time for her turn in the spotlight. And she's more than ready. "I want to be a legend in whatever I do," she says. We'd argue that she already is.
Keep reading...
Show less
Win It
Oct. 13, 2017 04:31PM EST
Via Facebook
Almost a month out, Puerto Rico continues to suffer the devastating aftereffects of Hurricane Maria. Many of the island's residents still lack power, clean water, and safe housing. Ballet classes? For Puerto Rican dance students, they must feel like an impossible luxury.
But a dance studio in Florida is working to allow a group of young Puerto Ricans to continue their training. And it needs your help.
Keep reading...
Show less
Gianluca Russo (via Instagram)
Yes, I am a dancer, and yes, I am fat.
There's nothing quite as soul-crushing as the reactions I've received when I've told people I dance. They can range from disbelief to confusion to shock. To many people, it's somehow incomprehensible that a plus-size person like myself could grace a stage. While the body-positive movement has been trucking along at full force over the past few years, it hasn't made much progress in the dance community yet. In fact, the words "body positivity" and "dance" are almost never used together in the same sentence.
Despite that fact, dance is what helped me learn to love my larger frame. In honor of National Body Confidence Day, I wanted to talk about my first time in a studio, and about the tremendous progress I've made since.
Keep reading...
Show less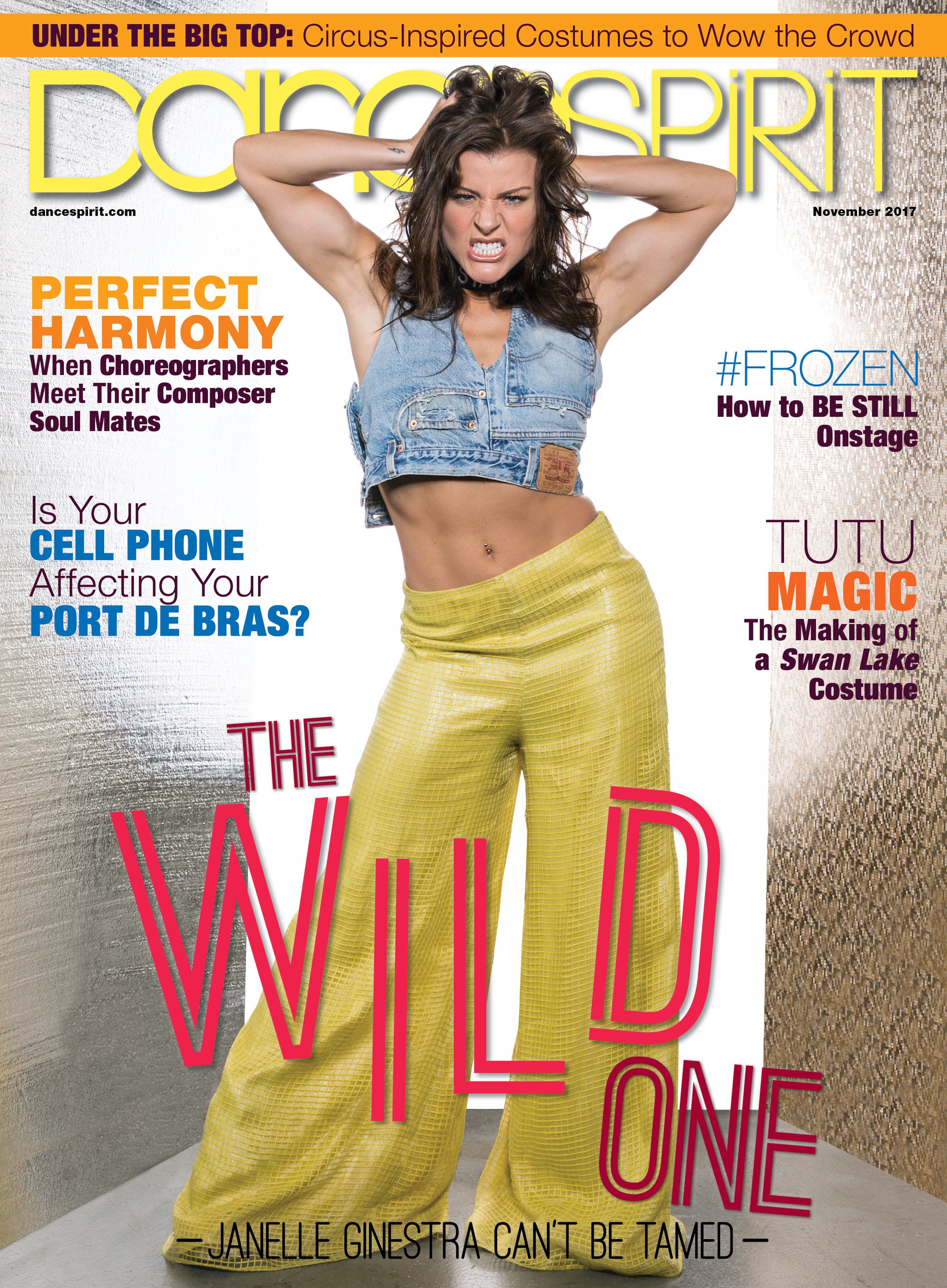 Get Dance Spirit in your inbox