Cracking hips are part of any dancer's paradigm. But repeated popping, however painless, can irritate hip joints and cause problems later on. While most pops stem from muscle tightness that can be mitigated by consistent stretching, some cracks signal more serious problems. Here's a guide to the three major places where pops occur, and why.
Where: Lateral hip area
When: Shifting the hip to the side, for instance when you hold your foot in your hand and extend your leg to the side while your torso bends forward, as shown at right, a visible pop is seen on the standing leg where the greater trochanter pops out behind the lateral hip muscles. (The greater trochanter of the femur is the bump on the outside of the upper thigh.)
What's Happening: This pop is the most common, and is caused by a tight iliotibial band. Some dancers describe it as "dislocating their hip," though technically this is incorrect. (Dislocated hips cause debilitating pain.)
Dangers: Chronic irritation of the tendon and bursa, causing bursitis or tendonitis
Recommendations: Release the tightness of the lateral hip area by rolling on a rubber ball against a wall or on the floor. Massage that releases tension, such as Swedish or sports massage, will also help. Stretch the outside of the hip: Stand with your weight on one leg and the other leg crossed over in front. Release your standing hip to the side and bend your upper body in the opposite direction.
Where: Front of the hip
When: Lifting or lowering the leg to the front or to the side
What's Happening: The iliopsoas tendon (part of the iliopsoas muscle, the deepest hip flexor muscle) snaps over the bony ridge of the pelvis or femur.
Dangers: The bursa underneath the iliopsoas tendon can become inflamed, causing pain when bringing your knees to your chest, at the height of a battement or in arabesque.
Recommendations: Stretch the iliopsoas with a "runner's lunge" 3-4 times a day, especially before and after dance class, and after sitting for long periods of time, such as in an airplane or a classroom. Hold the stretch for 1-2 minutes.
Where: Inside the joint, where the ring of cartilage called the labrum attaches to the edge of the socket.
When: During any type of movement, including turn out, battement, jumps
What's Happening: The most painful of hip pops, this one is caused by a tear in the labrum. Signs of a labral tear include pain with specific movements, loss of strength, decreased range of motion and a catching sensation in the joint. Often, the dancer feels as if the hip is going to give out. These tears occur from chronic trauma, such as forcing turn out, or more often from acute trauma, such as from a fall. In rare cases, this pop can be a fracture to the neck of the femur or a loss of blood supply to the bone.
Dangers: If you don't seek treatment from a physician, labral tears can worsen, leading to permanent hip damage that may compromise your dance career.
Recommendations: See your doctor. Surgery may be required if physical therapy and other noninvasive treatments are unsuccessful in reducing pain and increasing function. Cortisone shots, MRIs and arthroscopy may be used to diagnose.
Apr. 11, 2017 04:18PM EST
Welcome to the new dancespirit.com—a completely addictive way to enjoy our top-notch dance content.
It's got all the stuff you've always loved: gorgeous images of your favorite dancers, internet-breaking viral videos, thoughtful technical advice for dancers of all styles, effective health and wellness tips, crazy-good giveaways. And now there's a lot more of it—right at your fingertips.

We've invested in the latest technology to produce a brilliant digital experience, using the powerful tools for social discovery and engagement developed by our partner, RebelMouse. They know what they're doing, guys.
Produced by the editors and writers you trust. Powered by RebelMouse. BOOM.
Remember when getting a selfie/making a dance video in the Rain Room was the coolest of cool-kid things to do? Now there's a fabulous new place to create Instagram magic: The Attention Room, an immersive exhibit in L.A. promoting Charlie Puth's newest single, "Attention." It's basically a big black box filled with crazy LED projections that make you look like you're suspended in a disco queen's re-imagining of deep space.
Naturally, genius filmmaker/ultimate cool kid Tim Milgram just made a dance video there. And he casually brought Jade Chynoweth, Sean Lew, Jake Kodish and Jason Glover (to name just a few) along for the ride.
Keep reading...
Show less
When über-talented duo Chelsie Hill and Josh Killacky dropped their collab video a few weeks back, we were blown away—and so was Ellen DeGeneres. Naturally, DeGeneres (who's not-so-secretly the biggest dance fan ever) invited them to perform "Ellen" and the result was absolutely incredible.
Hill and Killacky have top-notch chemistry, their musicality is #onpoint and the choreo is so beyond perfect. We can't stop watching—see for yourselves:
Keep reading...
Show less
Apr. 26, 2017 05:54PM EST
Joe Toreno
If you follow ballet darling Juliet Doherty on Instagram—which you probably do—you already know that the two-time Youth America Grand Prix gold medalist is a self-proclaimed "plant-powered ballerina." Doherty has followed a vegan diet for four years now, and though she never forces her lifestyle on her followers or IRL friends, she does love sharing her daily eats and the plant-based meals and snacks that help her perform at her best. Curious as to what that entails? Here's a day in the life of Juliet's meat-and-dairy-free diet.
I always start my day with a big glass of water.
Today, I squeezed the juice of half a lemon in because I have a lemon tree in the yard and a surplus of them to use! I love adding lemon not only for the flavor, but also because they are alkalizing to the body and help restore a balanced pH, they add extra vitamin C to your diet to fight against colds and the flu, and they increase peristalsis, which helps eliminate waste from the body, and cuts down on that bloated feeling.
Then it's oatmeal for breakfast.
Rolled oats are a go-to breakfast food of mine. They're filling, and the complex carbohydrates along with the protein from the oats gives me sustained energy. Plus they're quick and easy to cook!
Here are all the ingredients I used for my breakfast:
1⁄2 cup rolled oats
2 tbsp ground flaxseed
1 cup frozen organic blueberries
1 banana
2 tbsp maple syrup
I add ground flaxseed for some good omega-3 essential fats. Even Gandhi once said, "Wherever flaxseed becomes a regular food item among the people, there will be better health." I try to incorporate a bit of flaxseed into my food each day either in oats, a smoothie or even salad. The blueberries and banana each have their benefits: antioxidants, fiber, vitamins, minerals, the list goes on and on. I always have different fruits with my breakfast, and they make the oats taste sweeter. Natural maple syrup contains trace minerals like zinc, but I really just added it because it's sooo delicious. This all keeps me fueled through three hours of rehearsal in the morning.
Next up: a quick snack before technique class.
I had an apple and 16 oz. of coconut water with a scoop of chocolate plant protein. Fruit is such a great option for fast energy because your body digests it quickly. I love coconut water, which replenishes the electrolytes lost while sweating. Sometimes I add a bit of plant protein powder if I feel like I want more protein that day. The protein powder I use is a blend of proteins sourced from peas, brown rice, and hemp. Nutrient dense and yummy!
After class, it's time for lunch.
I got lunch from a smoothie bar. I love smoothies because you can pack a lot of nutrition in and you won't feel stuffed while you're dancing. Here's what was in my green smoothie:
1 large banana
1 cup mango
1 cup kale
1 cup spinach
1 tbsp coconut butter
16 oz coconut water
Then it's time for a two-hour pas de deux class, followed by dinner.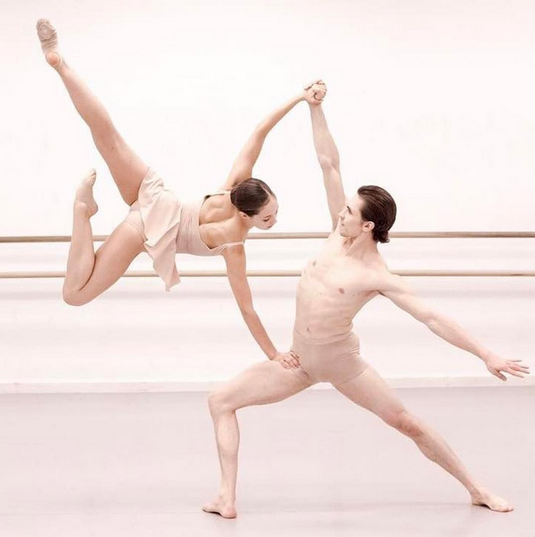 Finally, time to go home and have dinner! I kept it quick and simple tonight by making a salad and popping a sweet potato in the oven. My salad was super high-protein and took less than five mins to put together. Here's what I ate:
1 large handful of arugula
1⁄2 head of romaine heart lettuce
2 stalks of celery
2 cups of garbanzo beans
1⁄4 cup raw sprouted pumpkin seeds
2 tbsp fig balsamic dressing
1 large baked sweet potato
Everyone knows how important it is to get your greens each day. Maybe I'm weird, but I love salads and enjoy the taste of fresh raw veggies. Beans and lentils are so good for you, so I aim to have at least a cup a day. By using two cups of garbanzo beans in my salad I added 30 grams of protein! I topped my salad with some raw sprouted pumpkin seeds. Studies have shown that sprouting seeds boosts their nutritional value and makes them easier to digest. Today I opted for a dressing without oil, but other times when I have fewer fats throughout the day I like to add a little olive oil to my salad.
I'm not afraid of fats!
Natural plant fats such as avocados, nuts and seeds are necessary for the mind and body to function properly. Especially as highly active people, we need fats to recover and repair.
An extra active day requires a stretch and a late-night snack.
If I have time, I like to stretch at night. I feel that helps me sleep better, because my muscles are more relaxed, and I wake up less sore. Tonight I stretched for 30 minutes. A little later in the night, I had a cereal craving. It's important to listen to my body when it's telling me it needs more nourishment! I ate one cup of Kashi Autumn Wheat cereal with a cup of organic soy milk. Kashi cereals are my favorite; they're minimally processed compared to most cereals, and they have very few ingredients, which is always better when it comes to eating packaged foods. I make sure my milk is organic and non-GMO.
Why did I go vegan?
When I ate animal products, I used to have chronic stomachaches. I was always so bloated and uncomfortable. Since eliminating meat and dairy from my diet, I don't get the stomachaches, I feel lighter, and I'm more energized. That's a great feeling to have when you spend the whole day in a leotard, and need to be dancing intensely. I rarely get sick, and have never had a dance-related injury. And I've found it's not hard to nourish my body and thrive as a plant-based athlete.
Here's my advice for going animal-free.
Eat mindfully! Choose foods that will best support your training, performances and recovery. Fueling my body properly is something I consider essential to feeling and performing my best!
Keep reading...
Show less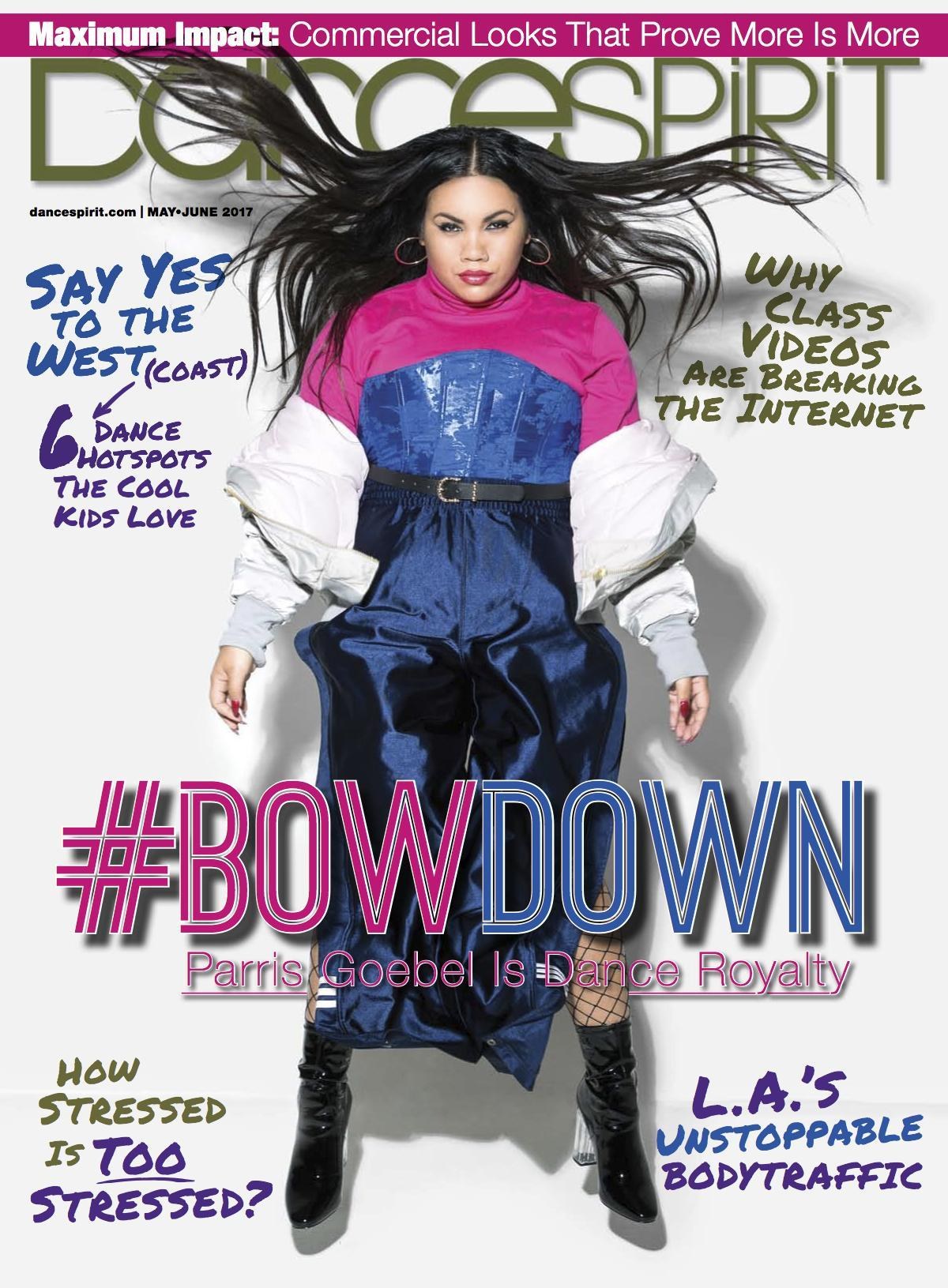 Featured College Dance Program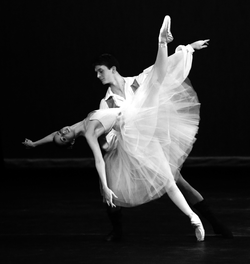 Get Dance Spirit in your inbox