What's Everyone Talking About After Sochi's Closing Ceremony?
Yesterday, we said goodbye to what was perhaps the most dance-tastic Olympics of all time. And just like the somewhat cute (and somewhat creepy) Sochi Bear, we feel like shedding a single tear: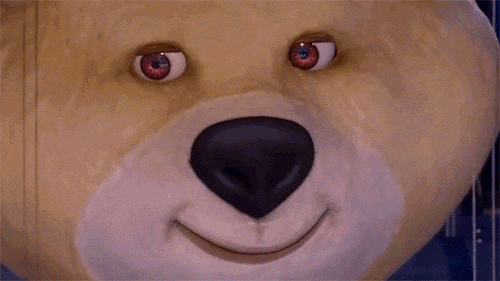 (via thebiglead.com)
Mmk, we're done moping, we promise. Now let's talk about last night's closing ceremony. Just like the ceremony that opened the games, this event did not disappoint on the dance front.
We got more beautiful performances by Bolshoi and Mariinsky dancers: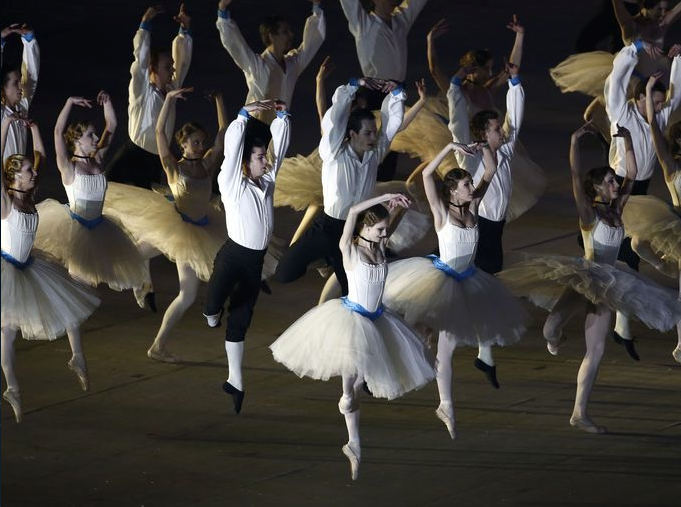 (Photo by Rob Schumacher/USA TODAY)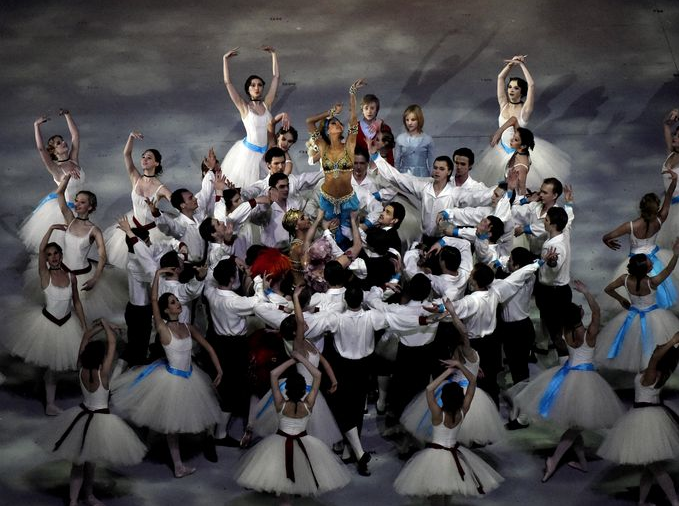 As pretty as a painting. It almost looks like a Degas, doesn't it? (Photo by Richard Mackson/USA TODAY)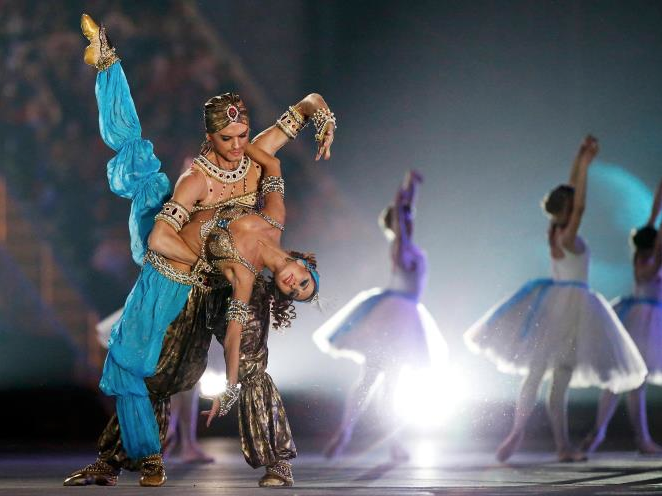 Those costumes... Can we be her please? (photo by Lucy Nicholson/Reuters)
We got some aeriel dance (from helium-filled clouds, naturally...):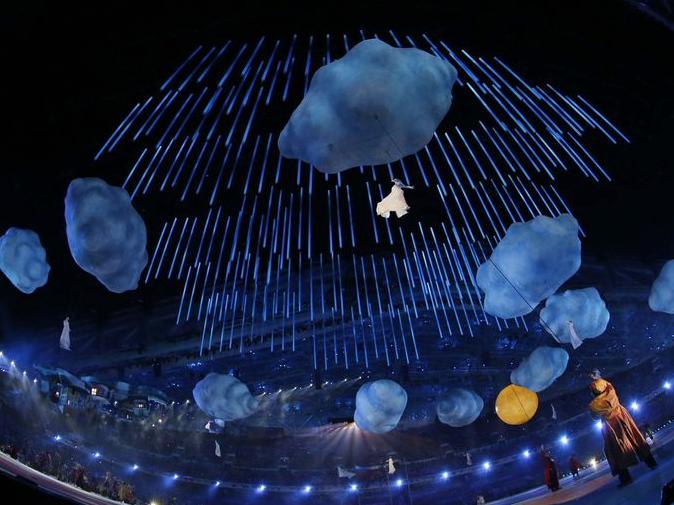 Pretty psychedelic, huh? (photo by Jeffrey Swinger/USA TODAY)
And we got some circus performers: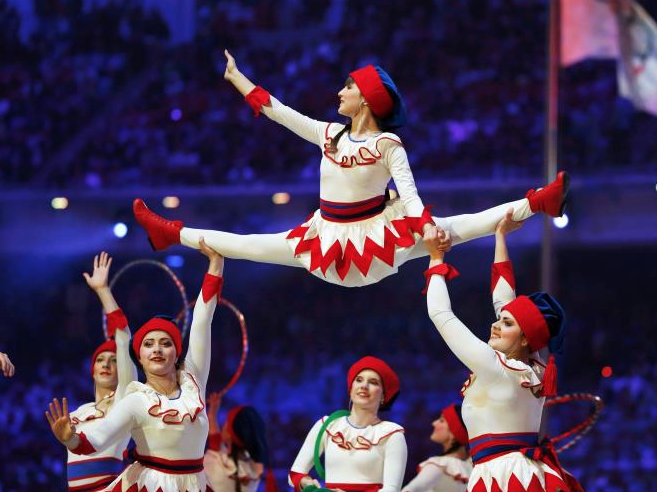 OK, so it's not technically dance, but we're counting it—because we can. (Photo by Lucy Nicholson/Reuters)
But the most talked-about moment of Sochi's closing ceremonies involved a touch of dance humor. You see, during Sochi's opening ceremony, there was a technical difficulty. Five snowflakes that were supposed to explode into the five Olympic rings ended up looking like this: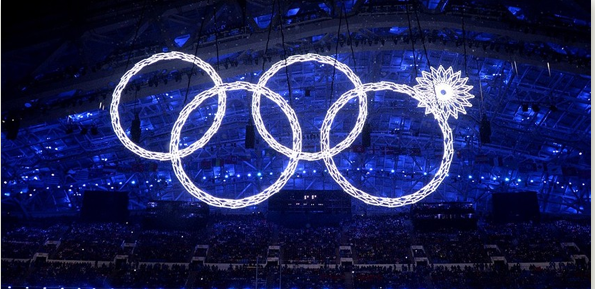 The little snowflake that couldn't... (Photo by Robert Deutsch/USA TODAY)
But instead of hoping that everyone would forget about the mishap, Sochi's creative director Konstantine Ernst made sure everyone remembered, enlisting the help of 700 very sparkly dancers to recreate the incomplete Olympic ring formation: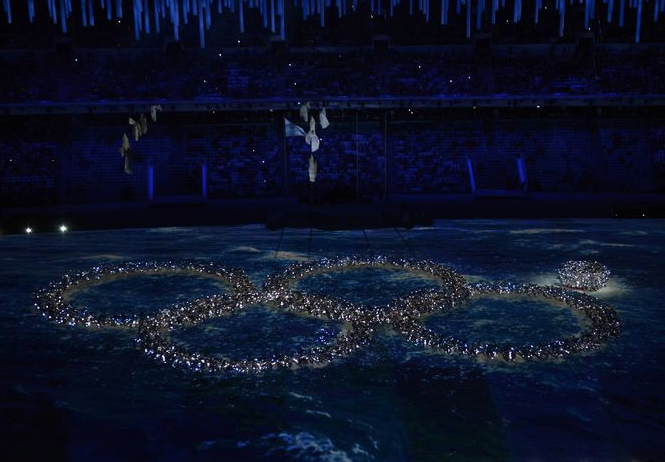 (Photo by Richard Mackson/USA TODAY)
But then, in an act of glorious redemption, the fifth ring swirled open! (Click here to watch a clip of the big moment.)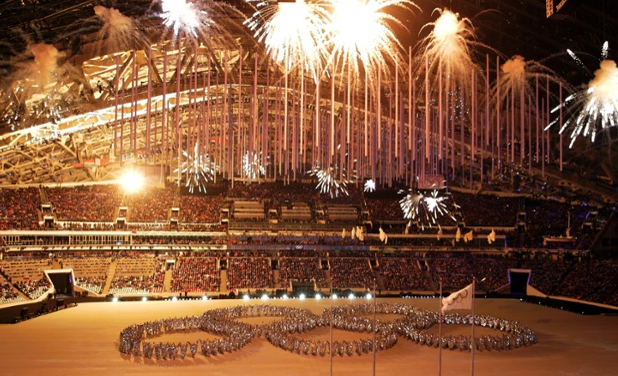 (Photo by Gregorio Borgia/AP)
Kudos, Russia. That was pretty darn funny.
Fingers crossed that the PyeongChang 2018 Winter Olympics will bring us just as much (if not more) dance. Gangnam Style, anyone?? We can dream.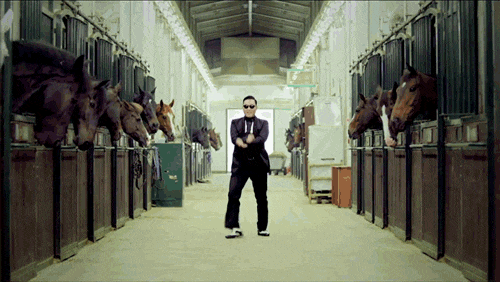 (via dailypop.in)
Much of Janelle Ginestra's career has been about helping others shine. She's dedicated herself to supporting and cheerleading her partner, WilldaBeast Adams; the emerging talents in their dance company, ImmaBEAST; and the countless dancers she inspires at master classes and conventions. Her YouTube channel has become a launching pad for young talents like "Fraternal Twins" Larsen Thompson and Taylor Hatala, thanks to viral videos featuring Ginestra's creative vision.
But Ginestra's a skyrocketing success in her own right—an in-demand choreographer, a social media influencer, and a dance entrepreneur, building a legacy one eight-count at a time. It's time for her turn in the spotlight. And she's more than ready. "I want to be a legend in whatever I do," she says. We'd argue that she already is.
Keep reading...
Show less
For more on choosing whether to compete or not, click here.
I started dance classes at a young age. By the time I was 3, I was training at The Dance Club, and I grew up there. I started with the basics—ballet and jazz—and eventually added tap, tumbling, contemporary, and hip hop.
Early on, I did compete. I remember my first time: I did a trio at a small local competition, and it got first place. The trophy was as tall as I was, and I loved it. I attended conventions as a mini, and had the opportunity to take classes from Travis Wall, Sonya Tayeh, Andy Pellick, and Joey Dowling-Fakhrieh. There was so much variety—I was in awe.
Keep reading...
Show less
For more on choosing whether to compete or not, click here.
My mom was a dancer growing up, and she went on to become a dance teacher, so I've really grown up in the studio. I started classes when I was 2, and by the time I was 9, I was training at The Dance Club and knew I wanted to dedicate all my time to dance.
Keep reading...
Show less
Win It
Oct. 13, 2017 04:31PM EST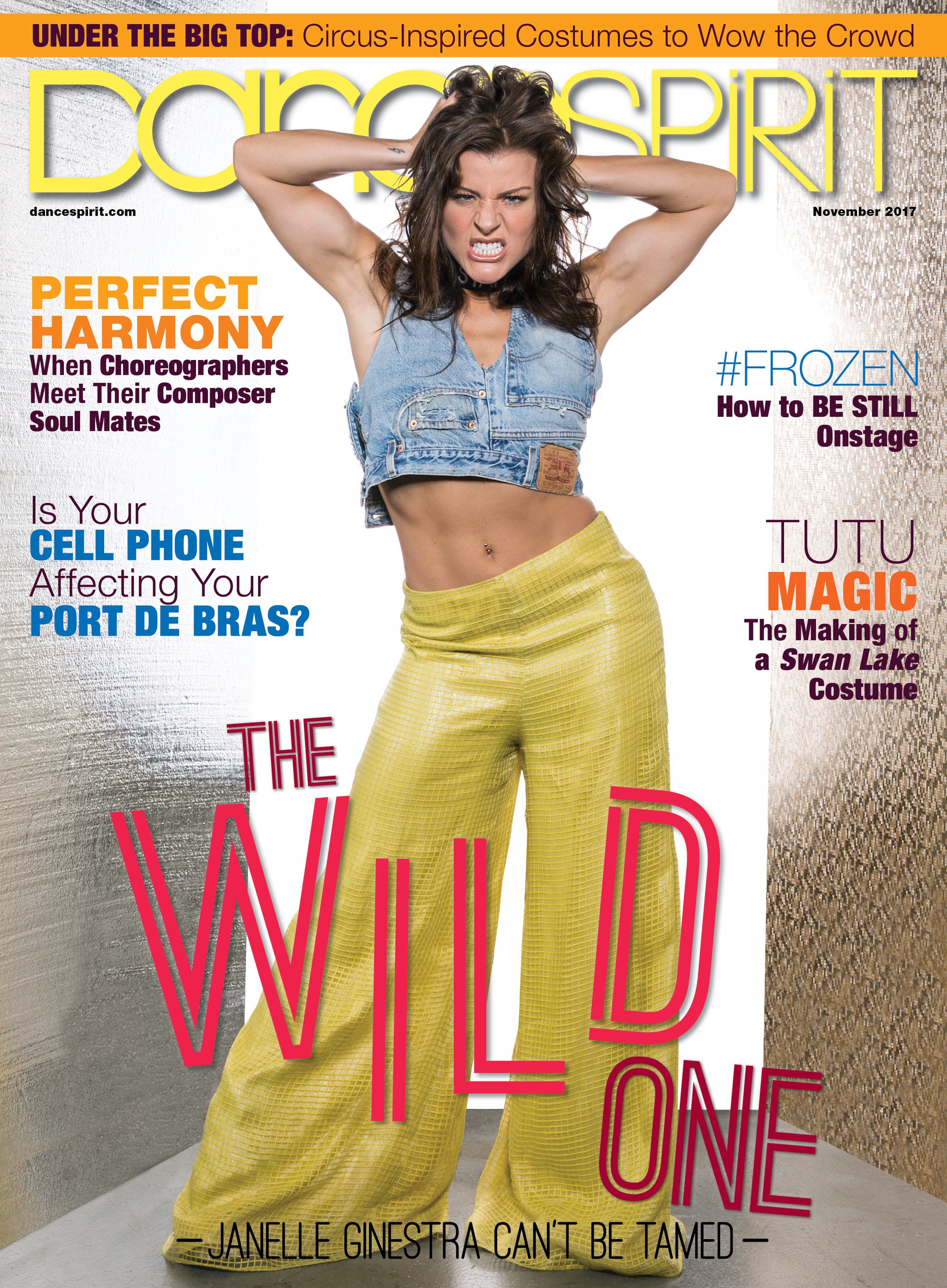 Get Dance Spirit in your inbox