What's Happening At Dance Spirit
There's never a dull day at the Dance Spirit office — we're always running around like dancers during a backstage quick-change
With 2011 behind us, the new year is off to an exceptionally busy start. We're moving, shaking, shimmying and working on some great projects to share with you throughout 2012.
Here's a rundown of the latest happenings at Dance Spirit: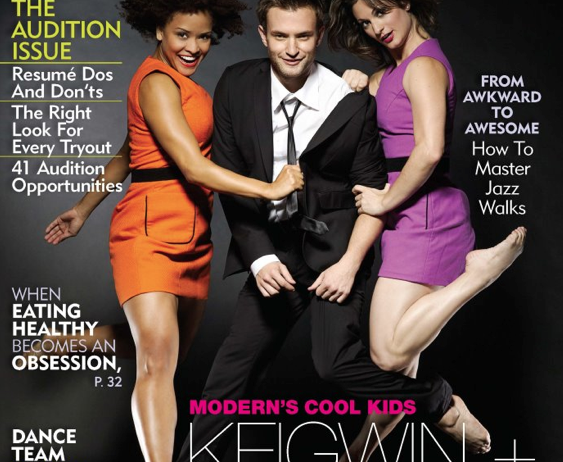 The February issue is on newsstands! We're kind of in love with this issue, featuring the ultra-cool dancers of NYC-based modern troupe KEIGWIN + COMPANY. Click here to read associate editor Margaret Fuhrer's cover story on the company. Plus, the issue is packed with need-to-know audition information and advice on everything from how to create the ideal dance resumé (Clear Talent Group agent Shayna Brouillard makes it easy for you!) to what to wear to your ballet, commercial, dance team or convention scholarship auditions. And if you dig the issue, be sure to let us know! Write us a letter — you just may see your name printed in an upcoming issue of DS.
We're sending the April issue — the dance team issue! — to the printer next week. This one is a good one, dance teamers. We normally keep our cover stars a secret until the issue comes out, but we're too excited not to share this: The April cover girls are the gorgeous, talented, smart and oh-so-enthusiastic members of the Knicks City Dancers! Ally, Sierra and Sarahbeth (at right) were sheer perfection at the shoot. Not only were they classy and poised, they also delivered picture-perfects shots all throughout the day. We've loving clawing through all the photos shot by Erin Baiano and are psyched about the stories we have in store for April.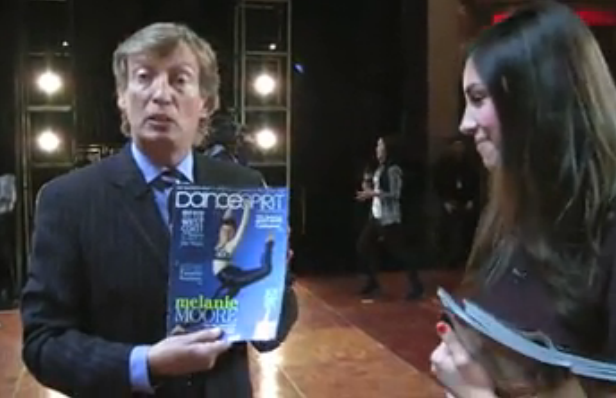 We spent some time at "So You Think You Can Dance." It's hard to believe that our favorite dance show is now entering its 9th season! We've been fans since Season 1 and the days of Nick Lazzarini (heartthrob alert!). Rachel Zar (meet her below) and Michael, the DS fashion editor, staked out the "SYTYCD" auditions in NYC this week to size up the talent. Their verdict? See for yourself. Click here to watch Nigel and Mary chat about their Season 9 expectations — plus Nigel gets his hand on the November issue of DS featuring Season 8 winner Melanie Moore! (Spoiler alert: He loved it!)
We have a new managing editor! Meet Rachel Zar, who will be keeping us all in line and making sure each issue gets out the door on time. Rachel spent the past few years as an editor at Dance Teacher, our sister publication, and we're psyched to have her on board. (She also edits another sister site, DanceU101, which is your go-to spot for college dance information.) A bit about Rachel: She danced with the Ballet Chicago Studio Company growing up and, at 16, shifted her focus from pointe shoes to jazz squares. She was offered a spot in the Joel Hall Dance Center's teen company — a jazz company — and performed with the group until heading off to college at Tufts University, where she majored in English and was president of the student-run Sarabande Dance Ensemble. Rachel is a brilliant editor, a talented writer and a really cute dresser. She's also got a flair for sarcasm, which is always appreciated around here. Rachel edits the Up Front, Talk To Us, School Buzz and Jazz Spotlights for each issue, so be sure to check out her work.
Much of Janelle Ginestra's career has been about helping others shine. She's dedicated herself to supporting and cheerleading her partner, WilldaBeast Adams; the emerging talents in their dance company, ImmaBEAST; and the countless dancers she inspires at master classes and conventions. Her YouTube channel has become a launching pad for young talents like "Fraternal Twins" Larsen Thompson and Taylor Hatala, thanks to viral videos featuring Ginestra's creative vision.
But Ginestra's a skyrocketing success in her own right—an in-demand choreographer, a social media influencer, and a dance entrepreneur, building a legacy one eight-count at a time. It's time for her turn in the spotlight. And she's more than ready. "I want to be a legend in whatever I do," she says. We'd argue that she already is.
Keep reading...
Show less
For more on choosing whether to compete or not, click here.
I started dance classes at a young age. By the time I was 3, I was training at The Dance Club, and I grew up there. I started with the basics—ballet and jazz—and eventually added tap, tumbling, contemporary, and hip hop.
Early on, I did compete. I remember my first time: I did a trio at a small local competition, and it got first place. The trophy was as tall as I was, and I loved it. I attended conventions as a mini, and had the opportunity to take classes from Travis Wall, Sonya Tayeh, Andy Pellick, and Joey Dowling-Fakhrieh. There was so much variety—I was in awe.
Keep reading...
Show less
For more on choosing whether to compete or not, click here.
My mom was a dancer growing up, and she went on to become a dance teacher, so I've really grown up in the studio. I started classes when I was 2, and by the time I was 9, I was training at The Dance Club and knew I wanted to dedicate all my time to dance.
Keep reading...
Show less
Win It
Oct. 13, 2017 04:31PM EST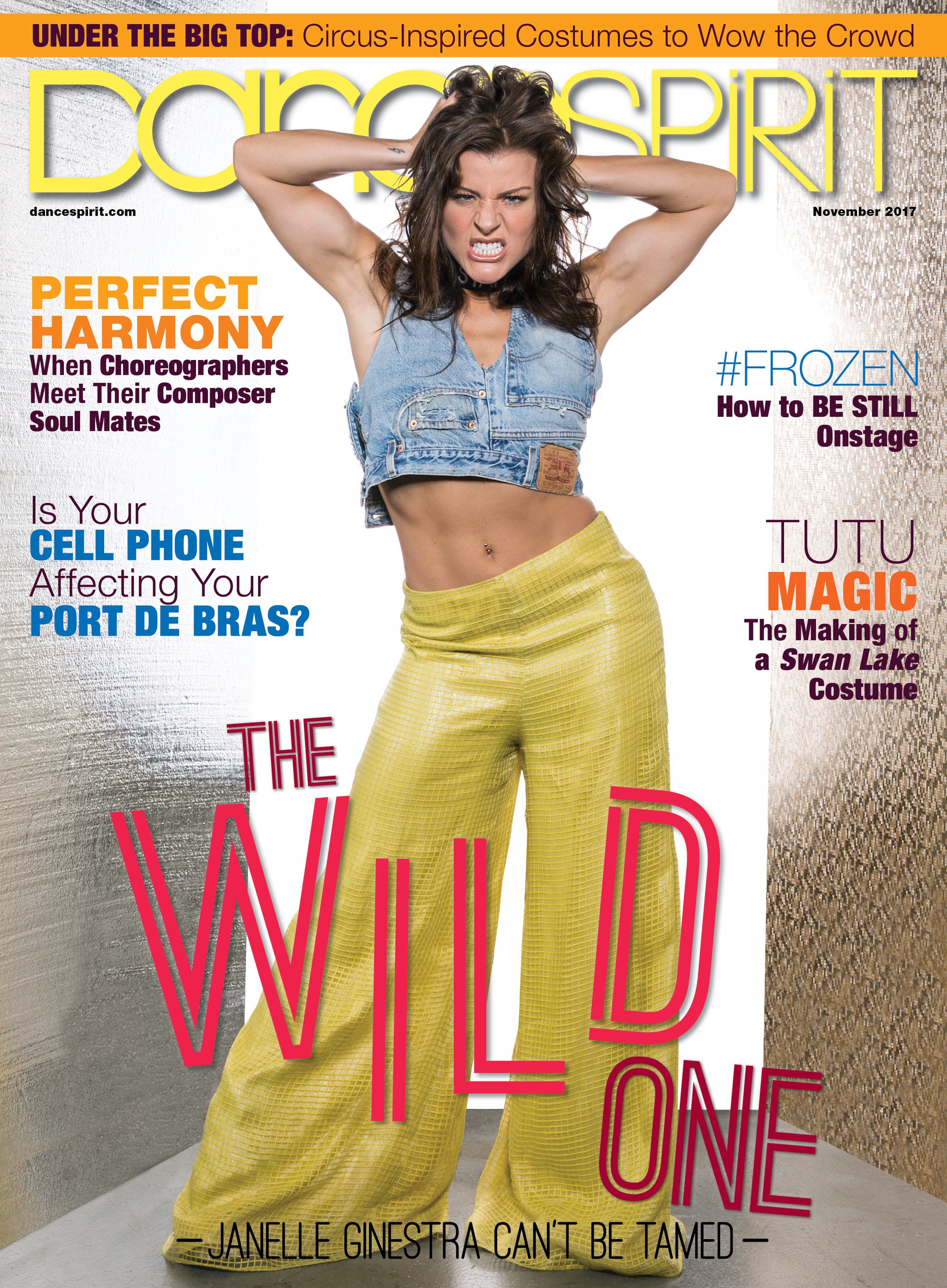 Get Dance Spirit in your inbox