Nov. 11, 2015 05:23PM EST
What's Next for Contemporary Dance?
In the summer of 2006, Heidi Groskreutz and Travis Wall performed a showstopping Mia Michaels routine on "So You Think You Can Dance" Season 2, a piece now remembered simply as "The Bench Dance." It was arguably the first time this particular dance style had been shown on live TV—a style both graceful and quirky, driven by storytelling and deeply felt emotion.
It was, in other words, the mainstream world's introduction to contemporary. And it earned "SYTYCD" one of its first Outstanding Choreography Emmy Awards.
Contemporary dance has come a long way (baby). While the style has been around for decades, as of late it seems to be everywhere. Today you can see contemporary choreography on concert stages (Shaping Sound's tour has been a massive hit), on TV (it's the favored style on "SYT" and pops up regularly on "Dancing with the Stars"), in films (remember Kathryn McCormick's character in Step Up Revolution?), in music videos (including Sia's viral films starring Maddie Ziegler) and even on Broadway (Michaels took her talents to the Great White Way for Finding Neverland).
The possibilities for contemporary dance seem to be endless. But how should the style keep evolving, and what has it outgrown? To find out, we talked to some of the contemporary world's most influential names.
Glenn Edgerton
Artistic director of Hubbard Street Dance Chicago
"To move forward, contemporary companies need to collaborate in as many ways as possible. At Hubbard Street, we work with the Chicago Symphony Orchestra, the Art Institute of Chicago, Alonzo King LINES Ballet and more. These artistic collaborations foster new ideas, different processes and greater audiences. They lead to a much richer environment. We shouldn't be afraid to get out of the theater and away from the proscenium stage, either. Shake it up, turn it around, be creative about the way you present an event. And really make it an event. Perform at an art museum. Dance in a park.
"But stop creating random movement. Too many contemporary choreographers are making work without a rhyme or reason. There's no backing to each image, no connection to the music or to a larger idea. When I see a piece like that, it leaves me aggravated, because dance can be so much more. I'm a big believer in experimentation, doodling, evolving and working through a process. But if it doesn't delve deep, it's a waste of time."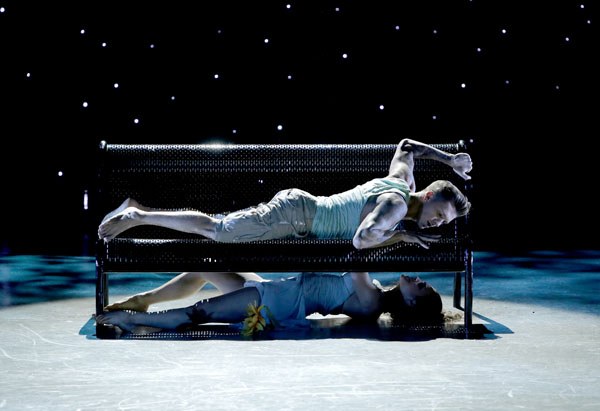 Travis Wall and Kathryn McCormick in "The Bench Dance" (photo by Adam Rose, courtesy FOX)
Travis Wall
Co-founder of Shaping Sound Dance Company, "SYTYCD" Season 12 mentor
"We need more exposure for contemporary choreographers. Look at people like Mia Michaels and Sonya Tayeh, who go beyond working for contemporary companies. They're moving to Broadway, choreographing entire tours. That exposure will help the style continue to evolve and expand.
"I'm sick of everyone doing what everyone else is doing. Just because you saw that move eight years ago—you know, the one where a dancer jumps and then drops to her knee—doesn't mean it has to be in every routine you do. You're gonna lose a kneecap! You don't have to do 'the trend.'
"Bigger picture: I'm tired of choreographers not supporting each other. I'm sick of the concert dance world bashing shows like 'So You Think.' At the end of the day, we're showing people dance that they might never have seen otherwise. Hopefully, those people will go to shows on Broadway and see more dance in their own hometowns. Let's all lift each other up."
Lillian Barbeito
Co-director of BODYTRAFFIC
"I think we'll continue exploring what the body can accomplish physically. Street dancing and current trends in music will continue to inform contemporary dance. Look at the genre-bending works of Crystal Pite and Victor Quijada, for example. We also need to keep exploring what we can do with technology—things like live streaming and working with interesting apps. But I think what will remain the same is the storytelling, the emphasis on work that reflects human connection. People will always yearn for that kind of personal interaction with artists and choreographers."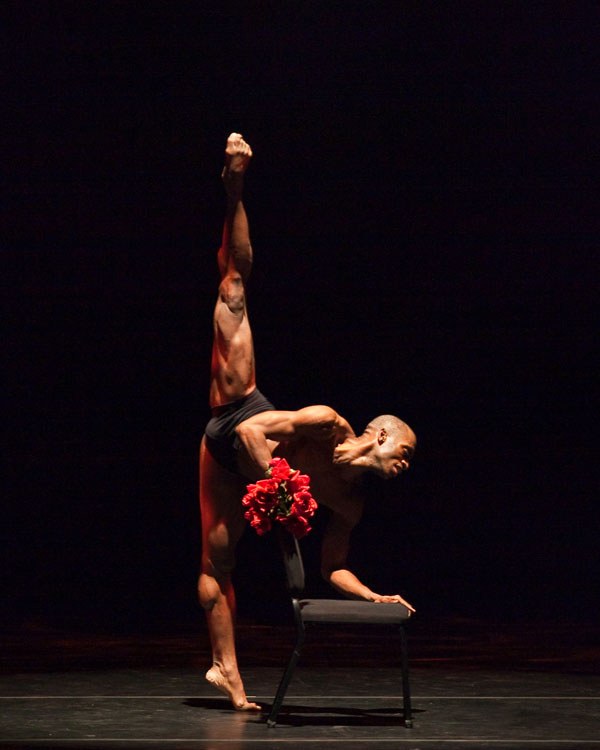 Desmond Richardson (photo by Sharen Bradford, courtesy Richardson)
Desmond Richardson
Co-founder and co-artistic director of Complexions Contemporary Ballet
"I'm over the idea that you don't need technique to do contemporary dance. I want
to watch an artist who has correct form, but is comfortable enough to let go of it as the choreography allows. I gravitate toward artists who have a sound base and are
able to release, drop it and get back on their center—with clarity, precision and specificity."
Lindsay Nelko
L.A.-based dancer and choreographer
"Contemporary dance is a hybrid of different types of movement, but it's based in life. It's about being inspired by pop culture, art and architecture. As those outside influences evolve, so will contemporary.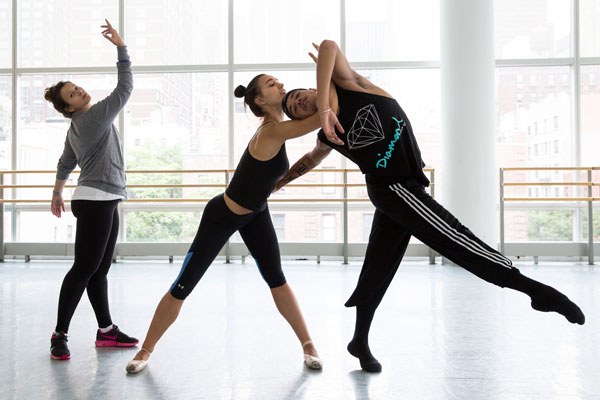 Lindsay Nelko, Terk Waters and Kelly Sneddon rehearsing for Nelko's "Awakening" (photo by Matthew Murphy, courtesy Nelko)
"Right now we have a plagiarism problem. Everyone's story is unique—everyone has his or her own voice. But people are taking what they see and trying to replicate it instead of figuring out what their own inspirations are. The whole basis of contemporary dance is that it's not defined by a syllabus. It's not like Vaganova technique; you don't have to move your arm or head a certain way every time. Every weekend at competitions and conventions, there are five million versions of something taken directly from 'SYTYCD.' It's great to be inspired by the show, but you have to have your own voice."
Win It
Sep. 05, 2017 12:10PM EST
Photos by Erin Baiano
It's time to get your pirouette on! From September 5th to September 30th, we're hosting a contest to find out who's the best turner of them all.

Put together your most impressive turning combo. Post a video online. Share your turns with us and thousands of other dancers around the world. And if our editors think you're the top turner, you'll win a fabulous prize.
Keep reading...
Show less
All of 18-year-old Kaylin Maggard's dreams—from scoring the title of National Senior Outstanding Dancer at New York City Dance Alliance Nationals to winning the 2017 Dance Spirit Cover Model Search—are coming true. And to anyone who knows the gorgeous contemporary dancer, that's no surprise.
From the moment the Dance Spirit staff met Kaylin, it was obvious her humility and talent would take her far. Not only did she go full-out during the photo shoot and class at Broadway Dance Center, but she was always cheering on, laughing with, and supporting her fellow CMS contestants Haley Hartsfield and Michelle Quiner. During the voting period, the social media world was abuzz with praise for her work ethic, positive attitude, and generosity.
Since her CMS trip to NYC, Kaylin's moved from her hometown of Columbia, MO, to the Big Apple for her freshman year at Juilliard, and is busy getting acquainted with the city. As for the future? She's taking it one opportunity at a time, but something tells us we'll be seeing this contemporary queen reach new heights every year.
Keep reading...
Show less
New York City principal Lauren Lovette has become an icon thanks to her emotional maturity and exceptional musicality. The 26-year-old quickly rose through the ranks after joining the company as an apprentice in 2009, reaching principal status in 2015. A Thousand Oaks, CA, native, Lovette started studying ballet seriously at age 11, at the Cary Ballet Conservatory in Cary, NC. After attending two summer courses at the School of American Ballet, she enrolled as a full-time student in 2006. Last year, she made her choreographic debut with For Clara, her first piece for NYCB. Catch her latest work this month during the company's fall season. —Courtney Bowers
Keep reading...
Show less
In our "Dear Katie" series, former NYCB soloist Kathryn Morgan answers your pressing dance questions. Have something you want to ask Katie? Email dearkatie@dancespirit.com for a chance to be featured!
Dear Katie,
I know I'm not getting good enough dance training from any of my local studios. But I'm not sure I'm ready to move away to study at a big-name school, either. How do you know when you're ready to leave home to pursue your passion?
Marisa
Keep reading...
Show less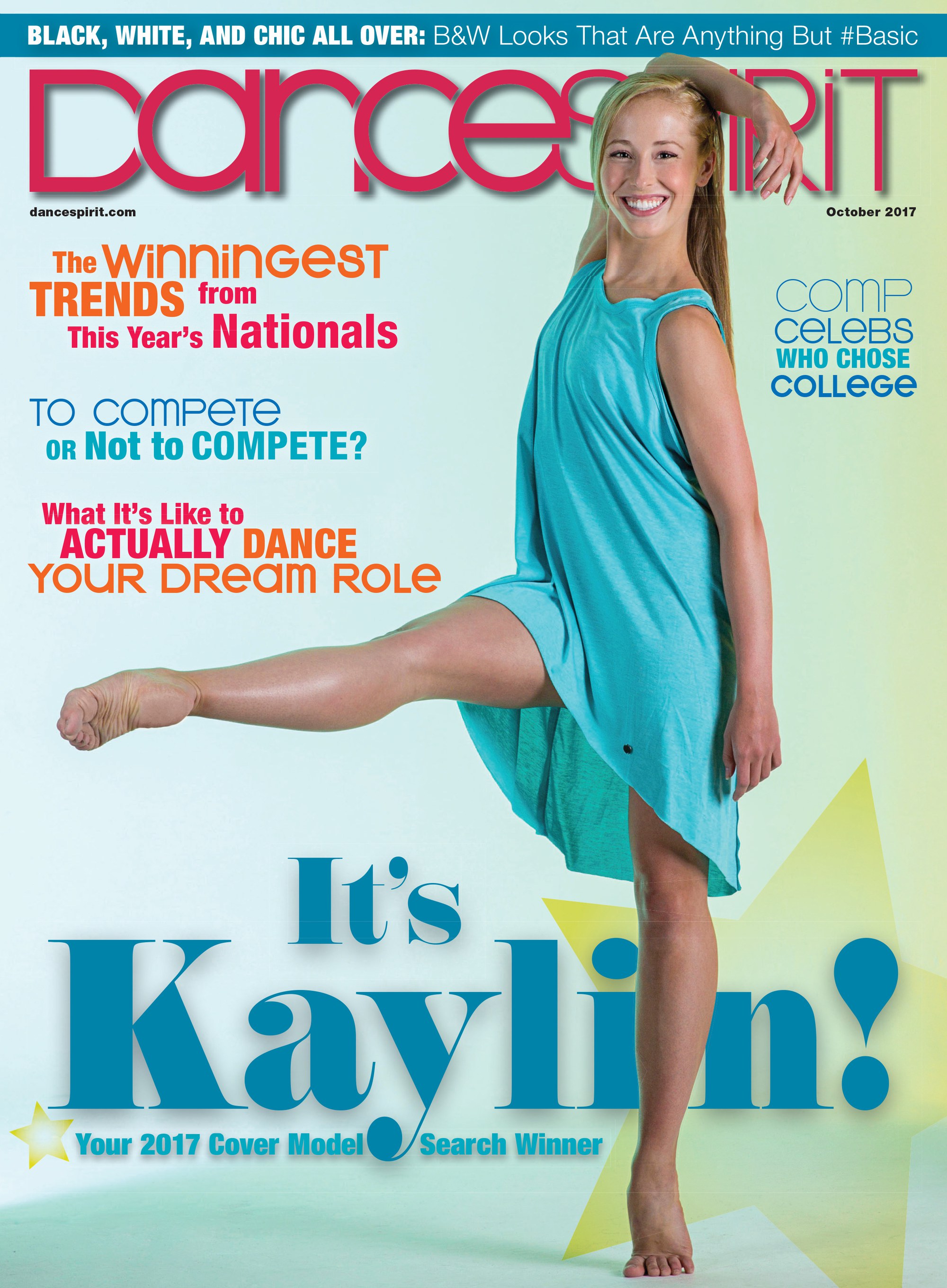 Get Dance Spirit in your inbox