Nov. 11, 2015 05:23PM EST
What's Next for Contemporary Dance?
In the summer of 2006, Heidi Groskreutz and Travis Wall performed a showstopping Mia Michaels routine on "So You Think You Can Dance" Season 2, a piece now remembered simply as "The Bench Dance." It was arguably the first time this particular dance style had been shown on live TV—a style both graceful and quirky, driven by storytelling and deeply felt emotion.
It was, in other words, the mainstream world's introduction to contemporary. And it earned "SYTYCD" one of its first Outstanding Choreography Emmy Awards.
Contemporary dance has come a long way (baby). While the style has been around for decades, as of late it seems to be everywhere. Today you can see contemporary choreography on concert stages (Shaping Sound's tour has been a massive hit), on TV (it's the favored style on "SYT" and pops up regularly on "Dancing with the Stars"), in films (remember Kathryn McCormick's character in Step Up Revolution?), in music videos (including Sia's viral films starring Maddie Ziegler) and even on Broadway (Michaels took her talents to the Great White Way for Finding Neverland).
The possibilities for contemporary dance seem to be endless. But how should the style keep evolving, and what has it outgrown? To find out, we talked to some of the contemporary world's most influential names.
Glenn Edgerton
Artistic director of Hubbard Street Dance Chicago
"To move forward, contemporary companies need to collaborate in as many ways as possible. At Hubbard Street, we work with the Chicago Symphony Orchestra, the Art Institute of Chicago, Alonzo King LINES Ballet and more. These artistic collaborations foster new ideas, different processes and greater audiences. They lead to a much richer environment. We shouldn't be afraid to get out of the theater and away from the proscenium stage, either. Shake it up, turn it around, be creative about the way you present an event. And really make it an event. Perform at an art museum. Dance in a park.
"But stop creating random movement. Too many contemporary choreographers are making work without a rhyme or reason. There's no backing to each image, no connection to the music or to a larger idea. When I see a piece like that, it leaves me aggravated, because dance can be so much more. I'm a big believer in experimentation, doodling, evolving and working through a process. But if it doesn't delve deep, it's a waste of time."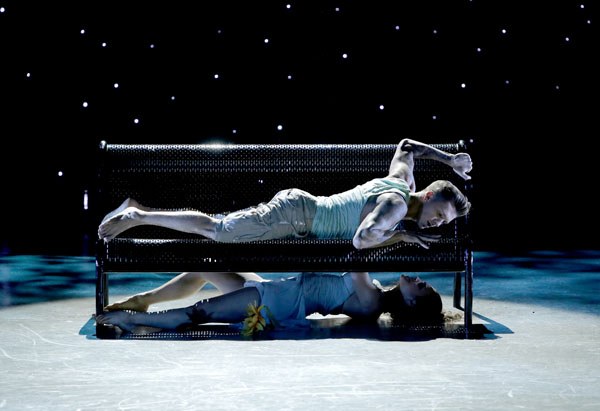 Travis Wall and Kathryn McCormick in "The Bench Dance" (photo by Adam Rose, courtesy FOX)
Travis Wall
Co-founder of Shaping Sound Dance Company, "SYTYCD" Season 12 mentor
"We need more exposure for contemporary choreographers. Look at people like Mia Michaels and Sonya Tayeh, who go beyond working for contemporary companies. They're moving to Broadway, choreographing entire tours. That exposure will help the style continue to evolve and expand.
"I'm sick of everyone doing what everyone else is doing. Just because you saw that move eight years ago—you know, the one where a dancer jumps and then drops to her knee—doesn't mean it has to be in every routine you do. You're gonna lose a kneecap! You don't have to do 'the trend.'
"Bigger picture: I'm tired of choreographers not supporting each other. I'm sick of the concert dance world bashing shows like 'So You Think.' At the end of the day, we're showing people dance that they might never have seen otherwise. Hopefully, those people will go to shows on Broadway and see more dance in their own hometowns. Let's all lift each other up."
Lillian Barbeito
Co-director of BODYTRAFFIC
"I think we'll continue exploring what the body can accomplish physically. Street dancing and current trends in music will continue to inform contemporary dance. Look at the genre-bending works of Crystal Pite and Victor Quijada, for example. We also need to keep exploring what we can do with technology—things like live streaming and working with interesting apps. But I think what will remain the same is the storytelling, the emphasis on work that reflects human connection. People will always yearn for that kind of personal interaction with artists and choreographers."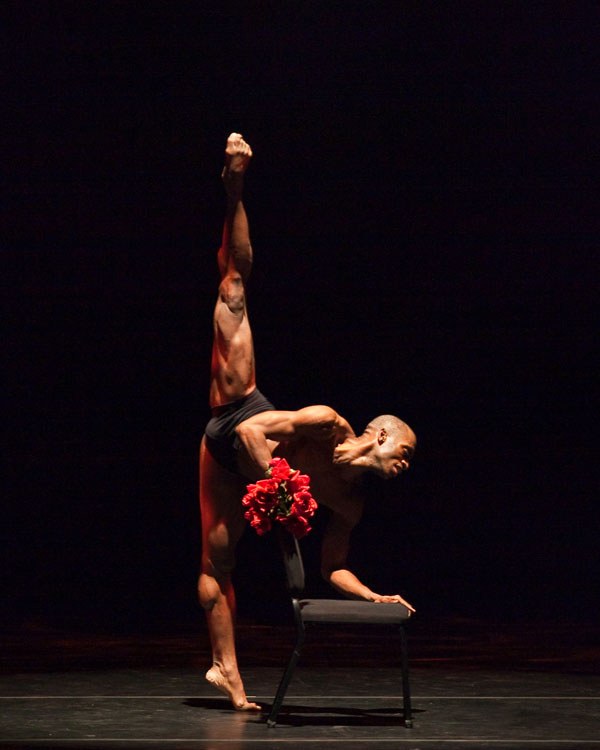 Desmond Richardson (photo by Sharen Bradford, courtesy Richardson)
Desmond Richardson
Co-founder and co-artistic director of Complexions Contemporary Ballet
"I'm over the idea that you don't need technique to do contemporary dance. I want
to watch an artist who has correct form, but is comfortable enough to let go of it as the choreography allows. I gravitate toward artists who have a sound base and are
able to release, drop it and get back on their center—with clarity, precision and specificity."
Lindsay Nelko
L.A.-based dancer and choreographer
"Contemporary dance is a hybrid of different types of movement, but it's based in life. It's about being inspired by pop culture, art and architecture. As those outside influences evolve, so will contemporary.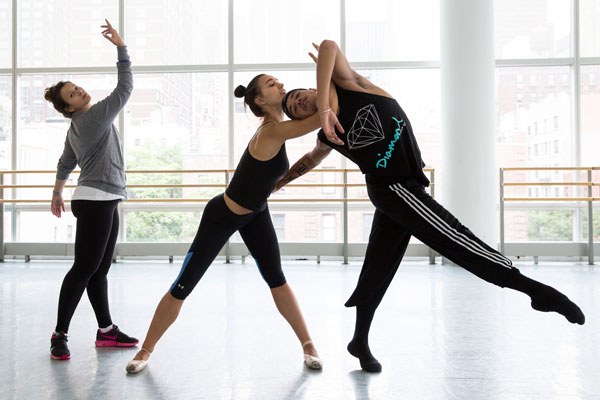 Lindsay Nelko, Terk Waters and Kelly Sneddon rehearsing for Nelko's "Awakening" (photo by Matthew Murphy, courtesy Nelko)
"Right now we have a plagiarism problem. Everyone's story is unique—everyone has his or her own voice. But people are taking what they see and trying to replicate it instead of figuring out what their own inspirations are. The whole basis of contemporary dance is that it's not defined by a syllabus. It's not like Vaganova technique; you don't have to move your arm or head a certain way every time. Every weekend at competitions and conventions, there are five million versions of something taken directly from 'SYTYCD.' It's great to be inspired by the show, but you have to have your own voice."
What's more daunting than getting into your dream college dance program? Figuring out how you'll cover the costs of tuition, room and board, incidental expenses and more. Here's the good news: The right scholarship(s) can bring your dream school well within reach.
Look Around, Look Around
Scholarship applications are due between the fall of senior year and graduation time, so familiarize yourself with funding opportunities during the spring of junior year. And there are a lot of opportunities out there, says Kate Walker, chair of dance at Booker T. Washington High School for the Performing and Visual Arts in Dallas, TX. "A lot of school guidance counselors now have software that automatically matches you with scholarships," she says.
Seek out scholarships on your own, too. According to Walker, "a lot of corporations are required to have some community engagement, including offering scholarships, so research corporations in your community." Your parents' employers might offer assistance too, says Doug Long, an academic and college counselor at Interlochen Arts Academy in Interlochen, MI. "They might have scholarships you can apply for just because your parent works there."
Other sources of grant money you won't have to pay back (as you would a loan)? The YoungArts Foundation; competitions/conventions, like New York City Dance Alliance; and the university or dance department you're applying to. Even some scholarships aimed at athletes are open to dancers!
Apply Yourself
A winning scholarship application involves a fair amount of paperwork, especially if the organization requires you to show financial need. In addition, certain scholarships ask for the College Board's CSS/Financial Aid Profile, which gives the awarding organization a more complete picture of your family finances.
Other ingredients of a successful scholarship application include recommendation letters, a dance and/or academic resumé and an essay or statement of purpose. Treat these components just like college applications: Have multiple trusted adults proofread your materials, and ask for recommendation letters or transcripts long before deadlines.
A note for non-dance scholarships: Including objective measures of achievement can only help you. "List national recognitions, like YoungArts or other competitions," says Long. "That shows the scholarship committees that people at high levels have acknowledged you as an artist of quality." And don't forget who your audience is. "Especially in writing samples, make sure you paint a vivid picture for your reader," Walker says. "Don't assume they know about all the things—like barre every day—that we as dancers take for granted."
No award amount is too small to be worth your time and effort. As Walker says, "Don't pooh-pooh a couple hundred dollars in award money, because any scholarship is funding that you didn't have yesterday."
A version of this story appeared in the July/August 2017 issue of Dance Spirit with the title "All Aboard the Scholar-ship."
Every ballet dancer knows the time, sweat, and occasional tears the art form demands. But many non-dancers are clueless about just how much work a ballet dancer puts into perfecting his or her dancing. So when the mainstream crowd recognizes our crazy work ethic, we'll accept the round of applause any way it comes—even if it comes via four men in tutus. Yep, we're talking about "The Try Guys Try Ballet" video.
Keep reading...
Show less
(via YouTube)
Remember that fabulous old-school clip of dancers tapping in pointe shoes that Tabitha and Napoleon D'umo brought to our attention back in March? As we mentioned then, toe-tap dancing was actually super popular back in the 1920s and 30s—which means there are more videos where that one came from. And because #ToeTapTuesday has a nice ring to it, we thought we'd take this opportunity to introduce you to Dick and Edith Barstow, a toe-tapping brother and sister duo from that era who are nothing short of incredible:
Keep reading...
Show less
(Adam Rose/FOX)
Guess who's back? Back again? The Academy's back! Tell a friend.
After one day at The Academy, the All Stars have successfully taken the Top 100 down to 62. But their work is just getting started: Now they need to keep narrowing the field to a Top 10, ultimately deciding who each will partner with during the live shows.
Keep reading...
Show less


Get Dance Spirit in your inbox