Popular
Nov. 11, 2015 05:23PM EST
What's Next for Contemporary Dance?
Adam Rose, Courtesy FOX
In the summer of 2006, Heidi Groskreutz and Travis Wall performed a showstopping Mia Michaels routine on "So You Think You Can Dance" Season 2, a piece now remembered simply as "The Bench Dance." It was arguably the first time this particular dance style had been shown on live TV—a style both graceful and quirky, driven by storytelling and deeply felt emotion.
It was, in other words, the mainstream world's introduction to contemporary. And it earned "SYTYCD" one of its first Outstanding Choreography Emmy Awards.
Contemporary dance has come a long way (baby). While the style has been around for decades, as of late it seems to be everywhere. Today you can see contemporary choreography on concert stages (Shaping Sound's tour has been a massive hit), on TV (it's the favored style on "SYT" and pops up regularly on "Dancing with the Stars"), in films (remember Kathryn McCormick's character in Step Up Revolution?), in music videos (including Sia's viral films starring Maddie Ziegler) and even on Broadway (Michaels took her talents to the Great White Way for Finding Neverland).
The possibilities for contemporary dance seem to be endless. But how should the style keep evolving, and what has it outgrown? To find out, we talked to some of the contemporary world's most influential names.
---
Glenn Edgerton
Artistic director of Hubbard Street Dance Chicago
"To move forward, contemporary companies need to collaborate in as many ways as possible. At Hubbard Street, we work with the Chicago Symphony Orchestra, the Art Institute of Chicago, Alonzo King LINES Ballet and more. These artistic collaborations foster new ideas, different processes and greater audiences. They lead to a much richer environment. We shouldn't be afraid to get out of the theater and away from the proscenium stage, either. Shake it up, turn it around, be creative about the way you present an event. And really make it an event. Perform at an art museum. Dance in a park.
"But stop creating random movement. Too many contemporary choreographers are making work without a rhyme or reason. There's no backing to each image, no connection to the music or to a larger idea. When I see a piece like that, it leaves me aggravated, because dance can be so much more. I'm a big believer in experimentation, doodling, evolving and working through a process. But if it doesn't delve deep, it's a waste of time."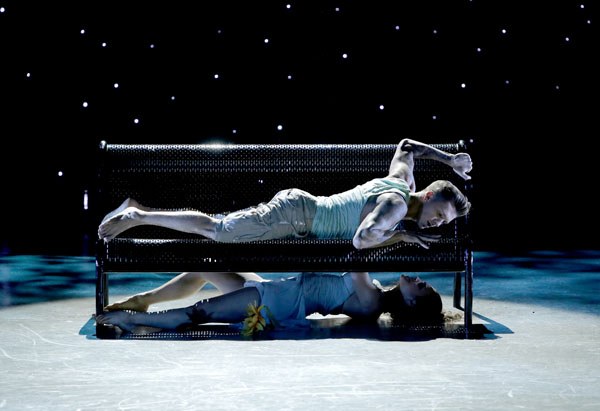 Travis Wall and Kathryn McCormick in "The Bench Dance" (photo by Adam Rose, courtesy FOX)
Travis Wall
Co-founder of Shaping Sound Dance Company, "SYTYCD" Season 12 mentor
"We need more exposure for contemporary choreographers. Look at people like Mia Michaels and Sonya Tayeh, who go beyond working for contemporary companies. They're moving to Broadway, choreographing entire tours. That exposure will help the style continue to evolve and expand.
"I'm sick of everyone doing what everyone else is doing. Just because you saw that move eight years ago—you know, the one where a dancer jumps and then drops to her knee—doesn't mean it has to be in every routine you do. You're gonna lose a kneecap! You don't have to do 'the trend.'
"Bigger picture: I'm tired of choreographers not supporting each other. I'm sick of the concert dance world bashing shows like 'So You Think.' At the end of the day, we're showing people dance that they might never have seen otherwise. Hopefully, those people will go to shows on Broadway and see more dance in their own hometowns. Let's all lift each other up."
Lillian Barbeito
Co-director of BODYTRAFFIC
"I think we'll continue exploring what the body can accomplish physically. Street dancing and current trends in music will continue to inform contemporary dance. Look at the genre-bending works of Crystal Pite and Victor Quijada, for example. We also need to keep exploring what we can do with technology—things like live streaming and working with interesting apps. But I think what will remain the same is the storytelling, the emphasis on work that reflects human connection. People will always yearn for that kind of personal interaction with artists and choreographers."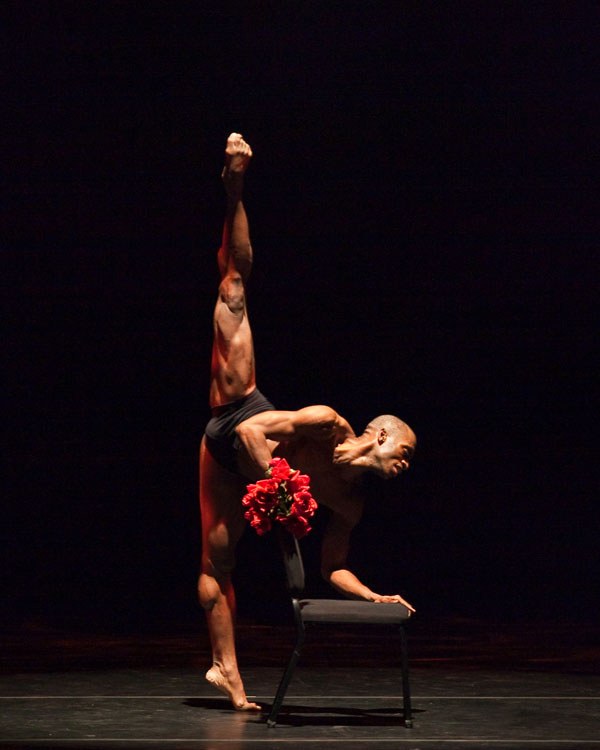 Desmond Richardson (photo by Sharen Bradford, courtesy Richardson)
Desmond Richardson
Co-founder and co-artistic director of Complexions Contemporary Ballet
"I'm over the idea that you don't need technique to do contemporary dance. I want to watch an artist who has correct form, but is comfortable enough to let go of it as the choreography allows. I gravitate toward artists who have a sound base and are able to release, drop it and get back on their center—with clarity, precision and specificity."
Lindsay Nelko
L.A.-based dancer and choreographer
"Contemporary dance is a hybrid of different types of movement, but it's based in life. It's about being inspired by pop culture, art and architecture. As those outside influences evolve, so will contemporary.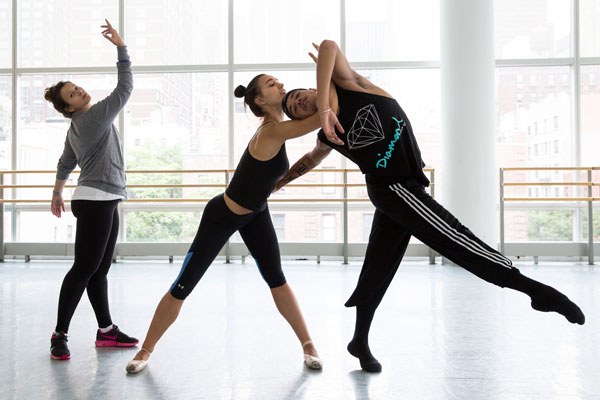 Lindsay Nelko, Terk Waters and Kelly Sneddon rehearsing for Nelko's "Awakening" (photo by Matthew Murphy, courtesy Nelko)
"Right now we have a plagiarism problem. Everyone's story is unique—everyone has his or her own voice. But people are taking what they see and trying to replicate it instead of figuring out what their own inspirations are. The whole basis of contemporary dance is that it's not defined by a syllabus. It's not like Vaganova technique; you don't have to move your arm or head a certain way every time. Every weekend at competitions and conventions, there are five million versions of something taken directly from 'SYTYCD.' It's great to be inspired by the show, but you have to have your own voice."

(From left) Mean Girls dancers Riza Takahashi, Ben Cook, Kamille Upshaw, Jonalyn Saxer, DeMarius R. Copes, and Stephanie Lynn Bissonnette (photos by Erin Baiano)
Get in, losers. We're going to Broadway.
OK, not losers, actually—more like the bajillion die-hard fans of Tina Fey's 2004 cult hit Mean Girls, who've been wearing pink every Wednesday since a musical adaptation of the film was first teased back in 2013.
Now their world is like a cake filled with rainbows and smiles, because Mean Girls the musical, which had a trial run in Washington, DC, last fall, is set to open at Broadway's August Wilson Theatre April 8. And in a very grool twist, it turns out the show—with direction and choreography by Casey Nicholaw and a book by Fey herself—is delightfully dancey.
Keep reading...
Show less
Screenshot form YouTube
What do you get when a hoard of dancers collaborate to the catchy tune of "Love Somebody," by the band Frenship? The most epic dance party ever, of course! Said dance party was produced by the talented Michael Riccio, who's performed in feature films, including "Confessions of a Teenage Drama Queen" and "Shrek Forever After."
Keep reading...
Show less
Alicia Vikander in Tomb Raider (Warner Brothers)
Keep reading...
Show less
Quiz
Nov. 30, 2017 10:41AM EST
University of Minnesota Dance Team (courtesy University of Minnesota)
They say there's no "I" in "team"—and nowhere is that truer than the world of college dance teams, where precision reigns, uniformity is key, and a single misstep from any given "I" can cost a group a championship trophy. So it's unsurprising that securing a spot on one of the best dance teams in the country is no easy feat.
Members of these highly athletic teams rehearse for hours every week—on top of academic classes and commitments—and perform at football and basketball games, annual concerts, and nationally televised competitions (hi, ESPN). And "no I" rule notwithstanding, each of these top teams is made up of highly trained, highly technical, highly hard-core individuals, who come together to create a ready-for-victory pack.
These six teams aren't one-off success stories—they're consistently strong, and earn the top spots at major competitions like UDA and NDA nearly every year. Up for the challenge? Here's what to know before you go to auditions.
Keep reading...
Show less
Popular
Mar. 16, 2018 12:48PM EST
courtesy ADCC
Are you a high school senior who's been accepted to a four-year accredited college or university program? Congrats! Within the 2017-2018 season, have you competed in events run by at least two of the organizations in the above graphic? Double congrats, because the Association of Dance Conventions and Competitions, or ADCC for short, wants to give you $1,000 (!!) towards college tuition.
Keep reading...
Show less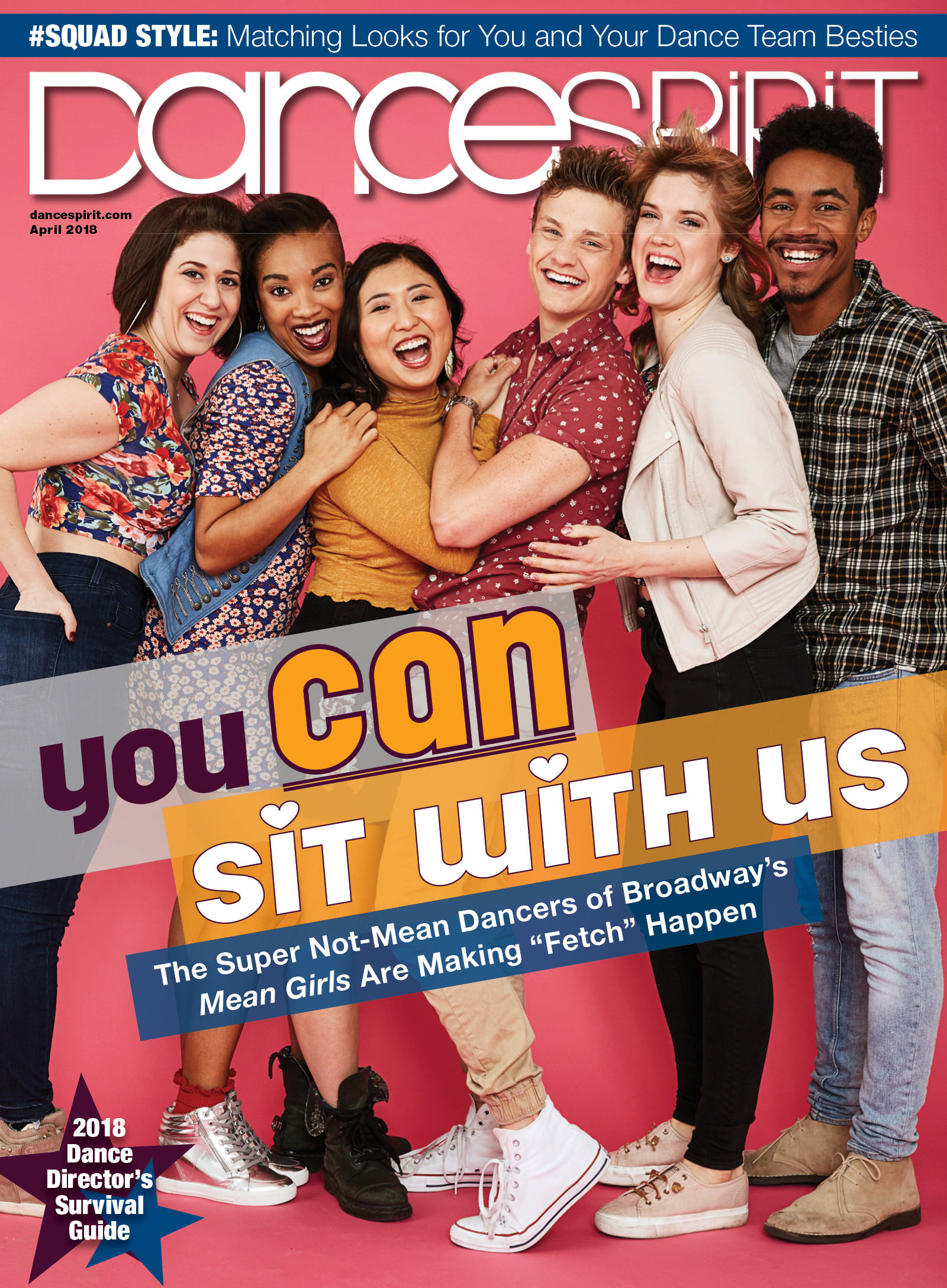 Get Dance Spirit in your inbox