Apr. 08, 2013 01:00PM EST
Which Onscreen Queen Are You?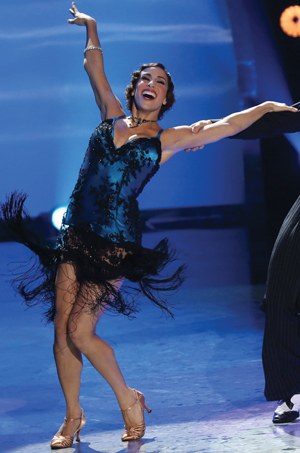 "So You Think You Can Dance" Season 9 winner
Eliana Girard (courtesy FOX)
From the wannabe-primas on "Bunheads" to the fierce comp kids on "Dance Moms," talented dancers—both real and fictional—are all over the TV these days. So which small-screen star are you most like? Take our quiz to find out.
What's your turning specialty? 
[a] A perfect triple pirouette.
[b] Powerful, super-flashy fouettés.
[c] Pretty traveling piqués and chaînés.
Fifteen minutes before show time, you're…
[a] …already in the wings, calmly reviewing choreography in your head.
[b] …in your dressing room, singing along to your iPod as you apply another coat of your signature bright red lipstick.
[c] …backstage, offering words of encouragement to your nervous friends.
How do you master a difficult new combo?
[a] By practicing endlessly until the steps look perfect and effortless.
[b] By adding a few personal touches, like a sassy hair flip, to help you feel more confident.
[c] By observing other dancers until you feel ready to tackle the moves yourself.
What are your favorite jumps? 
[a] Soaring grand jetés.
[b] Switch leaps and toe touches—go big or go home!
[c] Assemblés, pas de chats and any kind of small jump you can do with a group.
You're asked to improv for 16 counts. What do you do?
[a] Solid moves that show off your technique and your personality.
[b] Every trick in your arsenal, from high kicks to acrobatics. You want to be noticed!
[c] A combo of simple steps you know well.
If you were an iconic ballet character, who would you be?
[a] Aurora from The Sleeping Beauty:
the picture-perfect princess.
[b] Kitri from Don Quixote: sassy, seductive and sultry.
[c] One of the four little swans from
Swan Lake: Go, team!
In dance class, where do you usually stand?
[a] Close to the instructor, so you can hear corrections.
[b] Front and center!
[c] Any spot where you have enough room to dance and won't be in anyone's way.
What's your favorite thing about performing?
[a] The satisfaction of executing a difficult dance flawlessly.
[b] The applause and compliments you receive afterward.
[c] Being able to share the joy of dance with an audience.
Your choreographer wants you to dance a solo at an upcoming competition. How do you feel?
[a] Not surprised. You're a pro at dancing solo.
[b] Psyched! You're finally getting the recognition you deserve.
[c] Grateful, but nervous. You're not used to being in the spotlight.
How do you feel when your best friend lands the part you want?
[a] Disappointed at first—but happy once you realize your part is even bigger.
[b] A little angry with the director. You were perfect for that role!
[c] Ecstatic for your friend. You're more comfortable with smaller parts anyway.
WHO'S YOUR ONSCREEN ALTER EGO?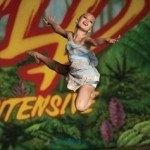 Maddie Ziegler (by Scott Gries)
If you answered mostly A's, you're the LEADING LADY, like Maddie Ziegler from "Dance Moms," Eliana Girard from "So You Think You Can Dance," Karen Cartwright from "Smash" and Christiana Bennett from "Breaking Pointe." You were born for the spotlight, and you're always working hard for that next big role. But don't forget, dancing is supposed to be fun, so try not to take it too seriously all the time.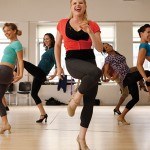 Megan Hilty as Ivy Lynn (by Patrick Harbron/NBC)
If you answered mostly B's, you're THE DIVA, like Taja Riley from "All the Right Moves," Ivy Lynn from "Smash" and Sasha Torres from "Bunheads." You've got the attitude as well as the moves, and you're not afraid to show off! Sometimes it's best to tone it down a bit, though: If your technique is top-notch and your personality screams "Book me!" you've probably got the job. And remember to keep your ego in check—no one likes a bossy ballerina!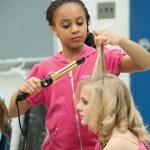 Nia Frazier and Paige Hyland on "Dance Moms" (by Adam Taylor/ ABC Family)
If you answered mostly C's, you're THE BEST FRIEND, like Nia Frazier from "Dance Moms," Jaimie Goodwin from "All the Right Moves" and Boo Jordan from "Bunheads." You might take a backseat to the leading lady, but you don't mind—you just love to dance! You'll get your moment in the spotlight when the time is right—and when you really want it. In the meantime, know that your talent is worth showing off a little, so don't get too comfortable in the back row.
Win It
Sep. 05, 2017 12:10PM EST
Photos by Erin Baiano
It's time to get your pirouette on! From September 5th to September 30th, we're hosting a contest to find out who's the best turner of them all.

Put together your most impressive turning combo. Post a video online. Share your turns with us and thousands of other dancers around the world. And if our editors think you're the top turner, you'll win a fabulous prize.
Keep reading...
Show less
All of 18-year-old Kaylin Maggard's dreams—from scoring the title of National Senior Outstanding Dancer at New York City Dance Alliance Nationals to winning the 2017 Dance Spirit Cover Model Search—are coming true. And to anyone who knows the gorgeous contemporary dancer, that's no surprise.
From the moment the Dance Spirit staff met Kaylin, it was obvious her humility and talent would take her far. Not only did she go full-out during the photo shoot and class at Broadway Dance Center, but she was always cheering on, laughing with, and supporting her fellow CMS contestants Haley Hartsfield and Michelle Quiner. During the voting period, the social media world was abuzz with praise for her work ethic, positive attitude, and generosity.
Since her CMS trip to NYC, Kaylin's moved from her hometown of Columbia, MO, to the Big Apple for her freshman year at Juilliard, and is busy getting acquainted with the city. As for the future? She's taking it one opportunity at a time, but something tells us we'll be seeing this contemporary queen reach new heights every year.
Keep reading...
Show less
Instagram star Kylie Shea has built a following of nearly 170,000 with her playful workout videos, which combine traditional fitness activities, like jumping rope or running on the treadmill, with pointe shoes and sassy choreography. Shea's effortless cool-girl-next-door vibe and solid ballet technique make her vids totally irresistible.
Now Shea's using her platform to address the body image issues that tend to plague dancers. In a poignant video, she sheds her clothes and tugs at her skin. The caption explains her relationship with her body and the pressure she feels to maintain a certain aesthetic as a dancer.
Keep reading...
Show less
Physical discomfort is inevitable when you're spending tons of hours in the studio every day, but some pain shouldn't be suffered through. "Dancing through pain can make an injury worse and lead to more time away from dance," says Dr. Joel Brenner, medical director of dance medicine at Children's Hospital of The King's Daughters in Norfolk, VA. "Failing to rest and recover when you're in serious pain could even lead to the point where you're unable to dance in the future."
That may sound scary, but there's good news: If you take precautions and listen to your body, many injuries can be stopped in their tracks. The first step? Knowing what's normal—and what's not.
Keep reading...
Show less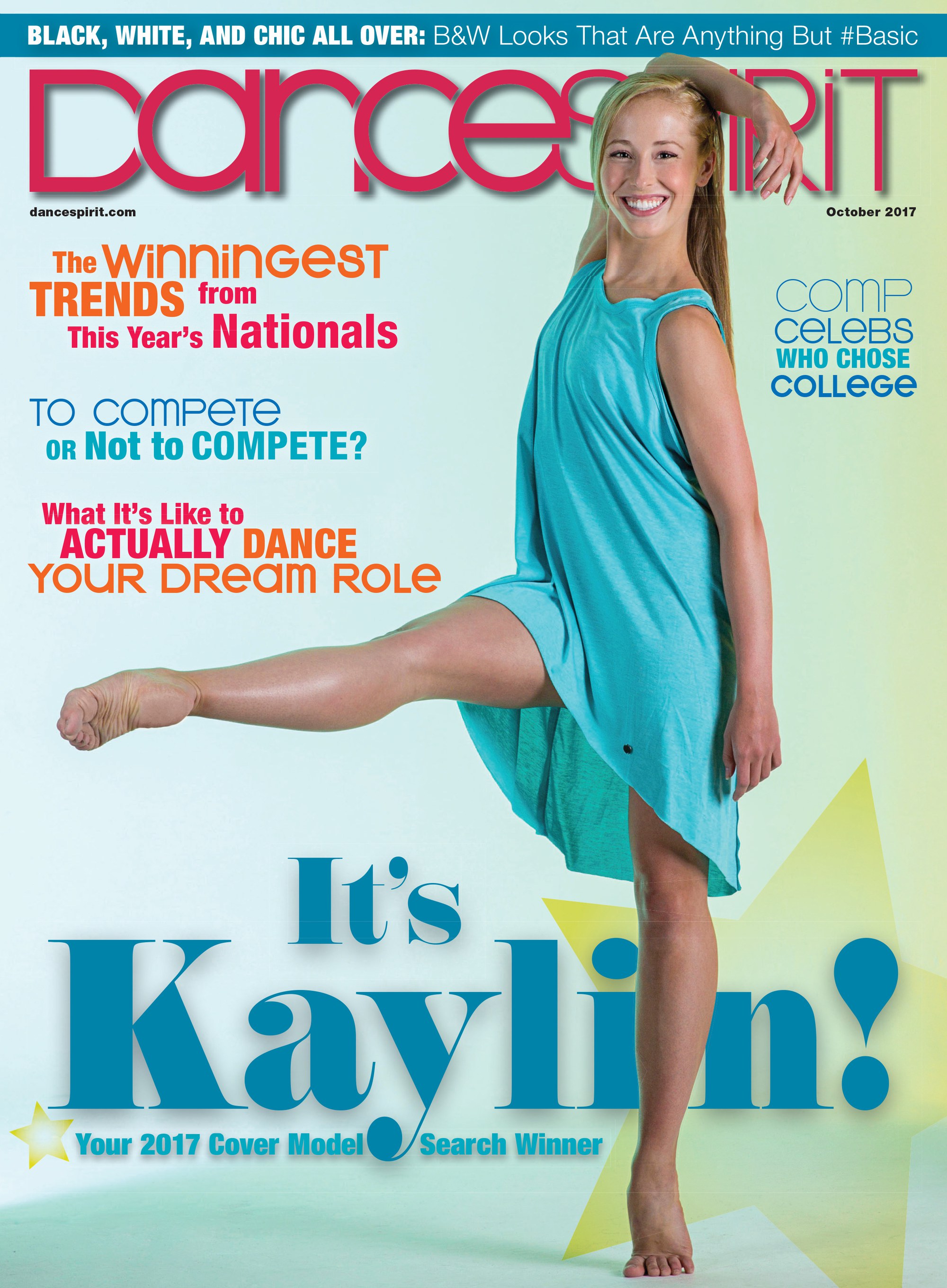 Get Dance Spirit in your inbox