Jun. 14, 2012 11:53AM EST
Who Inspired You to Dance?
Today the BBC is airing an interview with choreographer extraordinaire Wayne McGregor, who talks about how John Travolta's smooth moves first got him interested in dance. "I grew up in the '70s, John Travolta time—Grease, Saturday Night Fever, those were the movies in the cinema, and those were the kinds of dances I wanted to do," he says.
And you know what? Weird as Travolta initially sounds as an idol for the guy who's now resident choreographer at the Royal Ballet, I totally see it. McGregor's dances today have the same noodly fluidity that Travolta shows off on Saturday Night Fever's technicolor disco floor. Check it out—here's Travolta circa 1977:
...and here's McGregor's Chroma, performed by the Royal Ballet in 2009:
Am I nuts? Or do you see the similarities too?
Anyway, McGregor's interview got me thinking about what first inspired me to dance. Beyond a general love of tutus and all things pink—which, let's be honest, was definitely a part of ballet's allure for 3-year-old me—it was Gelsey Kirkland's performance in Mikhail Baryshnikov's Nutcracker that really got me hooked. PBS used to broadcast the production every Christmas, and I watched my parent's taped-from-TV VHS of it over and over. Kirkland's Clara is so impossibly light and delicate, the epitome of feminine elegance. (And that sparkly dress she wears in the second act—heavennn!) I fell pretty hard for her, and for ballet.
I never even came close to her ideal in my own dancing, but it also never left the back of my mind. First dance loves—just like first real-life loves, they make pretty strong impressions on us.
Who first inspired you to dance?
Much of Janelle Ginestra's career has been about helping others shine. She's dedicated herself to supporting and cheerleading her partner, WilldaBeast Adams; the emerging talents in their dance company, ImmaBEAST; and the countless dancers she inspires at master classes and conventions. Her YouTube channel has become a launching pad for young talents like "Fraternal Twins" Larsen Thompson and Taylor Hatala, thanks to viral videos featuring Ginestra's creative vision.
But Ginestra's a skyrocketing success in her own right—an in-demand choreographer, a social media influencer, and a dance entrepreneur, building a legacy one eight-count at a time. It's time for her turn in the spotlight. And she's more than ready. "I want to be a legend in whatever I do," she says. We'd argue that she already is.
Keep reading...
Show less
Win It
Oct. 13, 2017 04:31PM EST
When a choreographer finds a composer whose music truly inspires her, it can feel like a match made in dance heaven. Some choreographers work with the same composers so frequently that they become known for their partnerships. New York City Ballet soloist and resident choreographer Justin Peck, for example, has tapped composer Sufjan Stevens numerous times (last spring, the two premiered The Decalogue at NYCB, to rave reviews); L.A. Dance Project's Benjamin Millepied's working relationship with composer Nico Muhly has spanned a decade and two continents; and when tap dancer Michelle Dorrance premiered the first-ever Works & Process Rotunda Project, a site-specific work for New York City's Guggenheim Museum, last year, percussionist Nicholas Van Young was by her side as an equal partner. Successful collaborations require compatibility between artists, direct and honest communication, and flexible, open minds. But when the stars align, working with a composer can be extremely rewarding.
Keep reading...
Show less
(From left) Nia Sioux, Kendall Vertes, Chloe Lukasiak, and Kalani Hilliker (via @chloelukasiak)
Keep reading...
Show less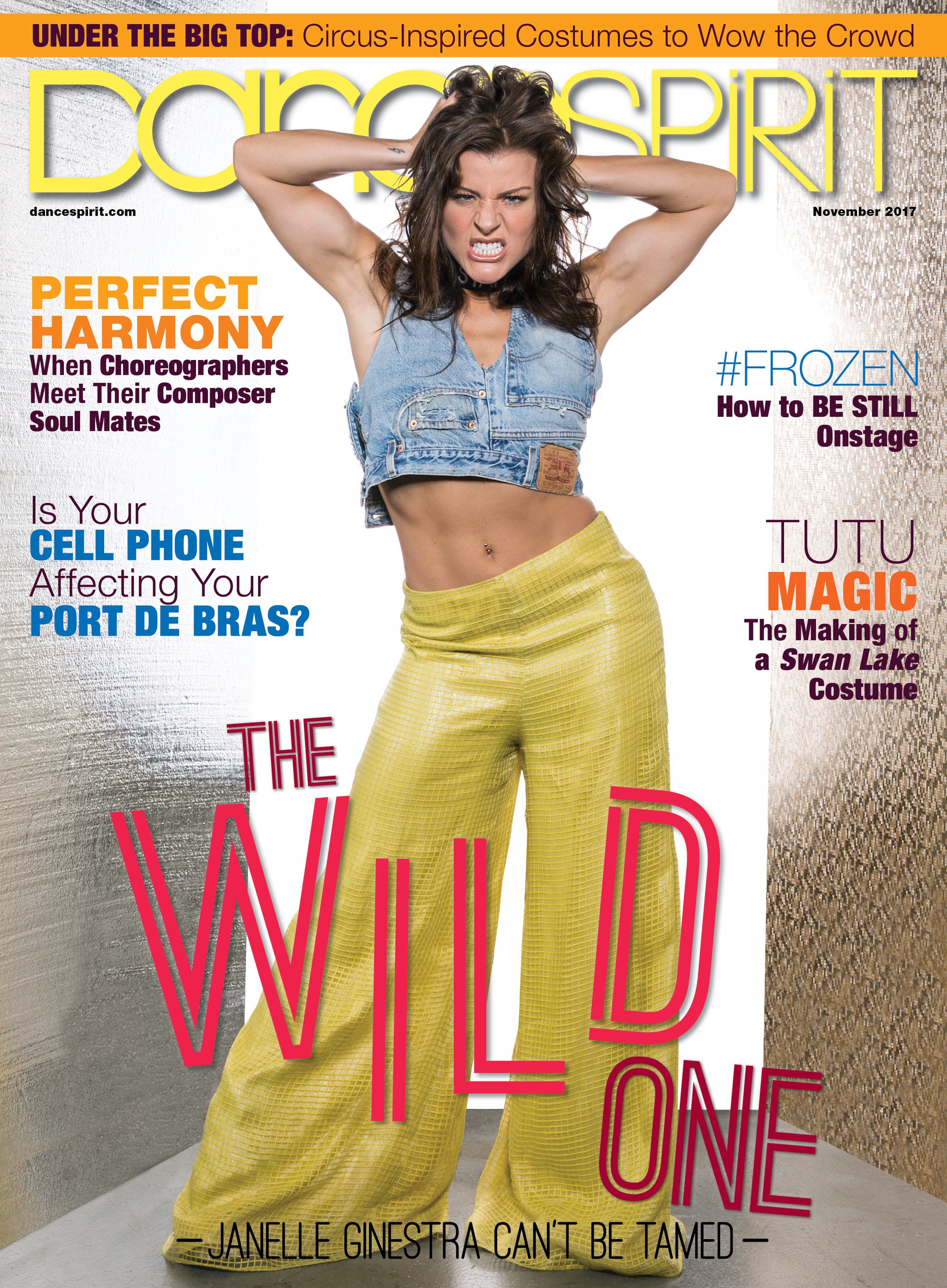 Get Dance Spirit in your inbox