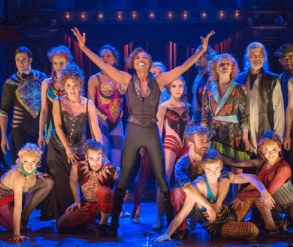 Patina Miller (center) as the Lead Player in "Pippin." Photo by Michael J. Lutch.
Once upon a time, about 35 years ago, a college guy fell in love with one of his classmates. She was not interested, which made him sad.
The guy, being kind of artsy-fartsy, was a member of an a cappella ensemble. One day, feeling inspired, he decided to arrange "Corner of the Sky"—a song from one of Broadway's biggest hits at the time, Pippin—for the group. It was (and is) a great song, openhearted and earnest, with lyrics about the challenges of finding one's place in the world.
The guy sang the song at his a cappella group's next performance. The girl heard him sing it, and suddenly she began to see the guy in a new light. She started falling for him.
A few years later, the guy and girl got married. And more than three decades after that a cappella performance, my parents are still going strong—and singing songs from Pippin.
OK, I'm sorry. That was a lot of non-dancey mushiness. But there wasn't any other way to explain to you why I'm so excited about the fact that a new production of Pippin just opened in previews on Broadway. Thanks to Mom and Dad, I grew up listening to Pippin's Stephen Schwartz soundtrack over and over on family car trips. Then, once I started dancing, I got reaaaally into the show's choreography, by this dude Bob Fosse you've maybe heard of a couple of times. (You guys: Watch this, right now.) In college, I even toned down my bunhead-iness enough to perform in a production of it. It's one of those shows that's defined my life.
Not many people are familiar with Pippin these days, but my obsession with it isn't unmerited: As we told you a few weeks ago, it's a great musical. And the revival has a circus-y twist, with crazy acrobatics spicing up Chet Walker's re-imagining of Fosse's original choreography. I got a sneak peek at the new Pippin, directed by the amazing Diane Paulus, a few weeks ago, and it looked absolutely fantastic. (You CANNOT MISS Patina Miller as the Lead Player, a role originated by Ben Vereen.)
Anyway, all I'm really trying to say is: Go. See. This. Show. It's in previews now at the Music Box Theatre, and officially opens on April 25th.
I'll see you there—and so will my mom and dad.
Since the NYC premiere of Alexei Ratmansky's Whipped Cream at American Ballet Theatre's spring gala Monday night, the DS editors haven't stopped talking about its creepy-cute sets and costumes, created by artist Mark Ryden. Well, the obsession is about to get even crazier, because we just heard that Ryden's artwork for the ballet is now on display in not one, but TWO locations in NYC.
Keep reading...
Show less
May. 26, 2017 11:32AM EST
Self magazine
Keep reading...
Show less
May. 25, 2017 02:39PM EST
Joe Toreno
Keep reading...
Show less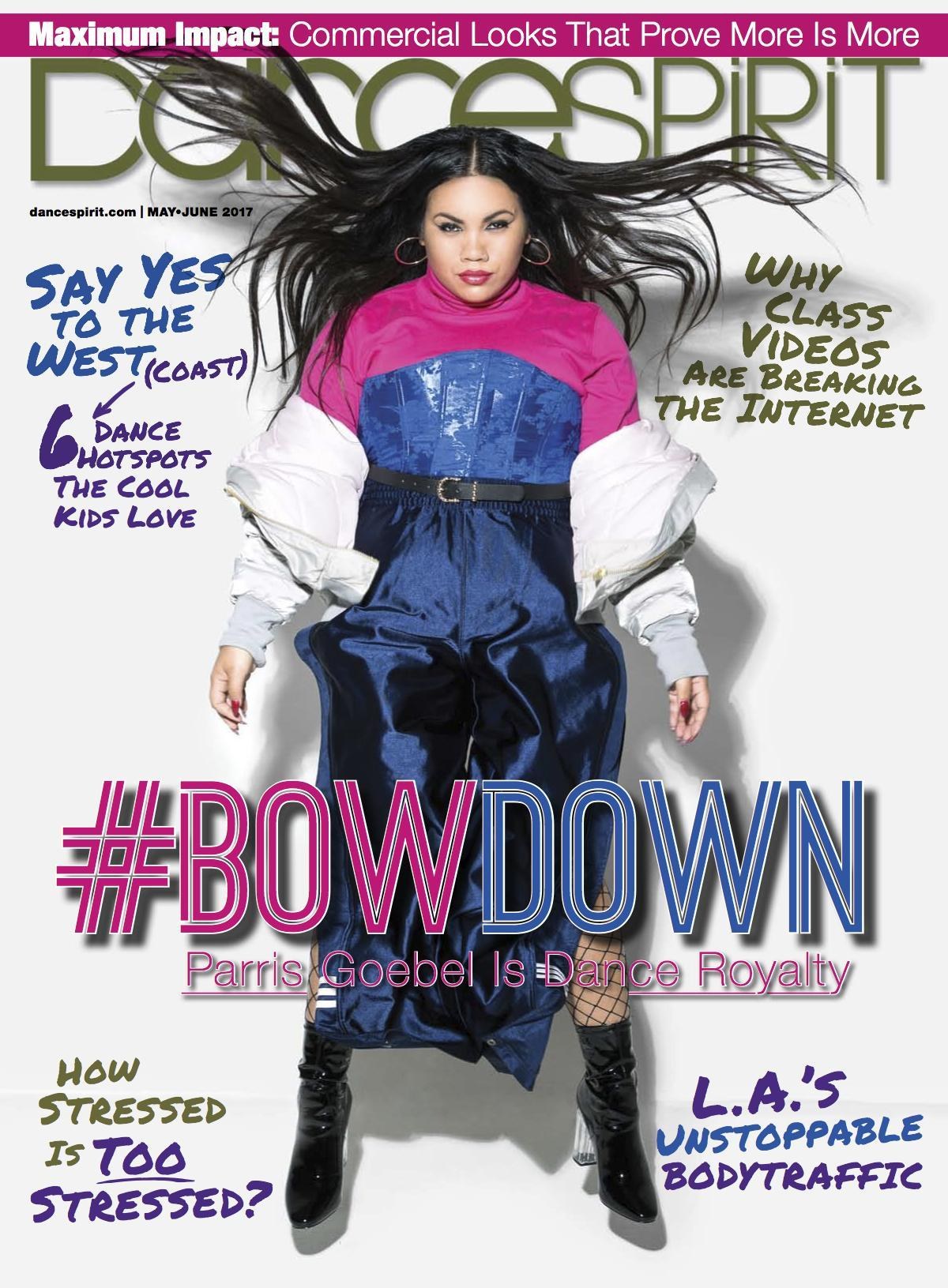 Get Dance Spirit in your inbox