Mar. 12, 2012 11:09AM EST
"Will a Fosse Neck Do It?"
Every once in a while, Saturday Night Live shocks me by being right on my dance-nerd wavelength. (Have you seen the classic sketch "Bad Ballet"? You should.) Last Saturday, the totally bizarro—and yet spot-on—"Liza Minnelli Tries to Turn Off a Lamp" skit had me on the floor. Not only does Kristen Wiig nail it as a whackadoo Liza, but her moves aren't half bad. And there are a bunch of legitimate dance references in there! A few choice samples:
"There's gotta be like a ball on the end of a chain, remember that? Chain, ball, kick, chain!"
"Will a Fosse neck do it?"
"Look how long this cord is—Ben Vereen, it's long!"
"I'm not getting anywhere with it—it's like Tommy Tune!"
Also, her dance-off at the end with Jonah Hill is priceless. Check it out:
Leah Morrison in Trisha Brown's If You Couldn't See Me, in which the soloist never faces the audience (photo by Julia Cervantes, courtesy Trisha Brown Dance Company)
Postmodern pioneer Trisha Brown redefined how dance is seen and felt. A founding member of Judson Dance Theater, Brown frequently collaborated with other experimental artists like Yvonne Rainer, Merce Cunningham, Twyla Tharp, and Steve Paxton.
She embraced pedestrian movement, pairing everyday gesture with rhythm and fluidity. "It's liquid," says Wendy Perron, who danced with Brown in the '60s and '70s. "Like a river with many tributaries, water coming out of a faucet, or being on a raft and seeing the water move away in different directions." Brown also pushed beyond stages with choreography in fields, museums—even on the sides of buildings.
Keep reading...
Show less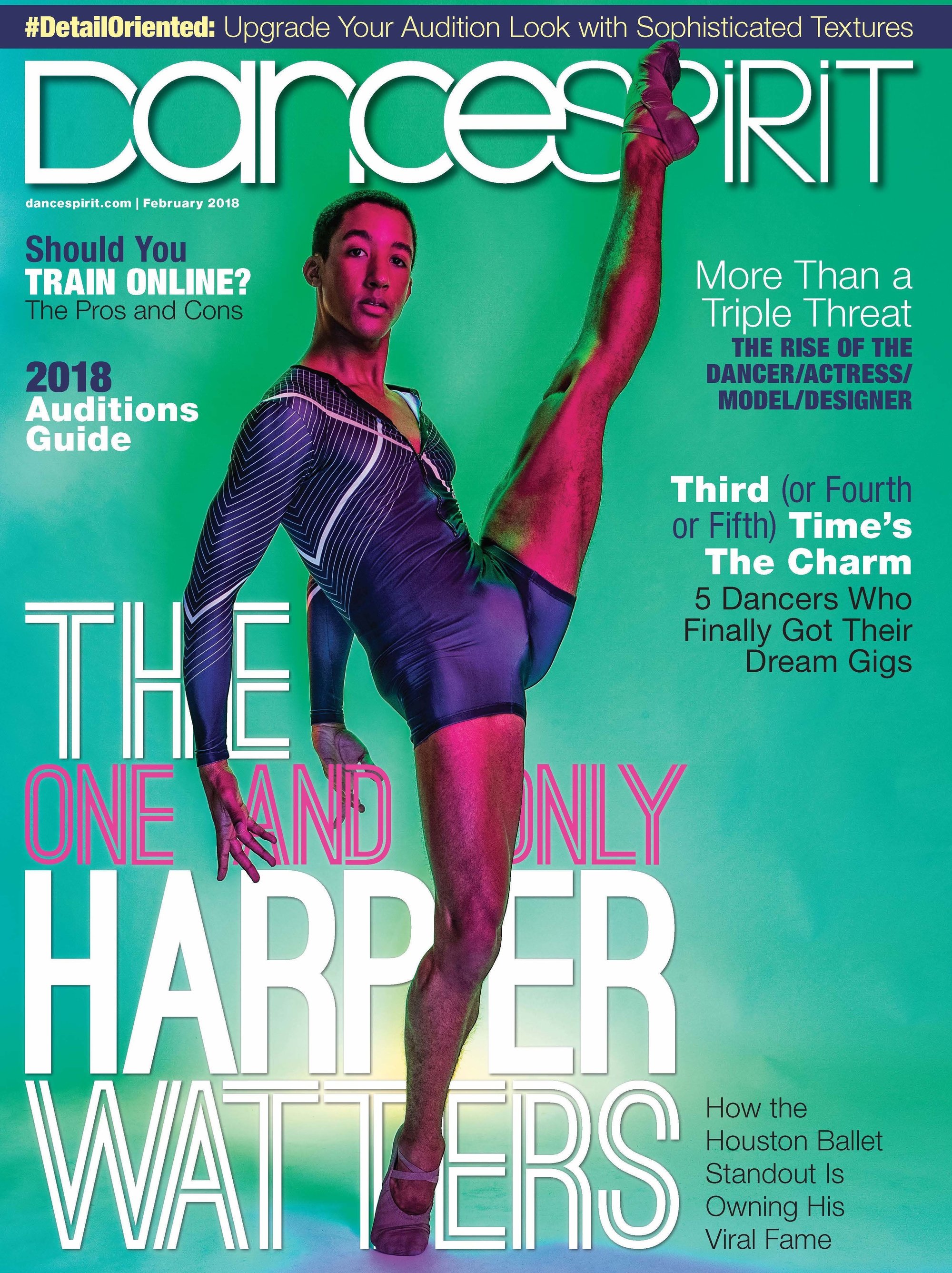 Get Dance Spirit in your inbox