Winter Foods To Keep You Warm And Healthy
Whether it's snowing in your neck of the woods or your winter conditions are a little milder, this is the time of year when foods high in fat are especially appealing and seem to lurk around every corner (hot chocolate with whipped cream, anyone?). The shorter days, cooler temps and more indoor time may be to blame for our enhanced desire for comfort foods and TV-watching, but don't despair! There are plenty of healthy foods that will give you a warm fuzzy feeling, even when Jack Frost is lurking outside your window. Here are eight tips for taking a bite out of winter weight gain:
1. Break the Fast
Breakfast is the meal of champions. It keeps your cravings for foods high in fat, sugar and calories under wraps. When the sun is on the rise, choose foods high in fiber and protein—low-fat yogurt topped with low-fat granola, a hearty bowl of oatmeal matched with a tall glass of milk, or a whole-grain bagel with a shmear of peanut butter.
2. Graze Like You Mean It
Don't be fooled: Skipping meals will not save you calories. The longer you go on empty, the more apt you are to choose foods bursting with fat and sugar in quantities meant for Paul Bunyan. Instead, eat 200-400 calories every three to four hours to keep one step ahead of your cravings. For longer satisfaction, think whole-grain breads, vegetables, lean protein (turkey, chicken, hummus, beans), and a sprinkle of healthy, unsaturated fats like nuts, seeds and avocados.
3. Pump Up the Protein
Cravings for comfort foods can be caused by an uneven distribution of protein throughout the day. Adding a little to each mini-meal or snack—low-fat cheese sticks, yogurt, almonds, hummus and whole-grain crackers—will send your sweet tooth into hibernation and encourage long-term hunger suppression.
4. Sweet by Nature
What could be sweeter than a succulent pink grapefruit, a bright red apple or a pear that's soft to the touch? A piece of fruit can pacify your sweet tooth while boosting your fiber, phytochemical and antioxidant intake.
5. Listen Up!
Have you ever spent hours preparing a delicious meal, and then eaten it so fast (or so mindlessly) that you suddenly looked down at your empty plate thinking, "Where did my food go?" Eating in front of the television, computer or while reading can spell disaster. Eat your meals and snacks free from distractions so you can fully enjoy your food—and recognize when you're full.
6. Drink Up!
A good old glass of water may be just what your body is craving when your energy levels tumble. Next time you feel a craving coming on, down a big glass of water and see if your cravings retreat.
7. Keep Moving
We all know that dancing works miracles, but did you know that exercise also calms cold weather appetites? It slows down the centers in the brain that control appetite and pumps out happy hormones called endorphins. Thirty to 60 minutes of moderate exercise three to five times a week can take a bite out of your cravings—so keep on dancing!
8. Brush Up!
As the day winds down, cravings can pick up speed (hence the midnight snack!). This is a great time to grab your toothbrush and send your hankering for a Hostess Ho Ho down the drain.
Much of Janelle Ginestra's career has been about helping others shine. She's dedicated herself to supporting and cheerleading her partner, WilldaBeast Adams; the emerging talents in their dance company, ImmaBEAST; and the countless dancers she inspires at master classes and conventions. Her YouTube channel has become a launching pad for young talents like "Fraternal Twins" Larsen Thompson and Taylor Hatala, thanks to viral videos featuring Ginestra's creative vision.
But Ginestra's a skyrocketing success in her own right—an in-demand choreographer, a social media influencer, and a dance entrepreneur, building a legacy one eight-count at a time. It's time for her turn in the spotlight. And she's more than ready. "I want to be a legend in whatever I do," she says. We'd argue that she already is.
Keep reading...
Show less
Win It
Oct. 13, 2017 04:31PM EST
Daphne Lee is a queen, and not just in the "OMG Girl Boss Alert" sense of the word. She's an actual queen—a beauty queen. Crowned Miss Black USA in August, she's been doing double duty as she continues to dance with the Memphis based dance company, Collage Dance Collective. Lee's new title has given her the means to encourage other black girls and boys to pursue their dreams, while also pursuing dreams of her own. The scholarship money awarded with the pageant title will assist her as she earns a Masters of Fine Arts degree at Hollins University.
Keep reading...
Show less
When a choreographer finds a composer whose music truly inspires her, it can feel like a match made in dance heaven. Some choreographers work with the same composers so frequently that they become known for their partnerships. New York City Ballet soloist and resident choreographer Justin Peck, for example, has tapped composer Sufjan Stevens numerous times (last spring, the two premiered The Decalogue at NYCB, to rave reviews); L.A. Dance Project's Benjamin Millepied's working relationship with composer Nico Muhly has spanned a decade and two continents; and when tap dancer Michelle Dorrance premiered the first-ever Works & Process Rotunda Project, a site-specific work for New York City's Guggenheim Museum, last year, percussionist Nicholas Van Young was by her side as an equal partner. Successful collaborations require compatibility between artists, direct and honest communication, and flexible, open minds. But when the stars align, working with a composer can be extremely rewarding.
Keep reading...
Show less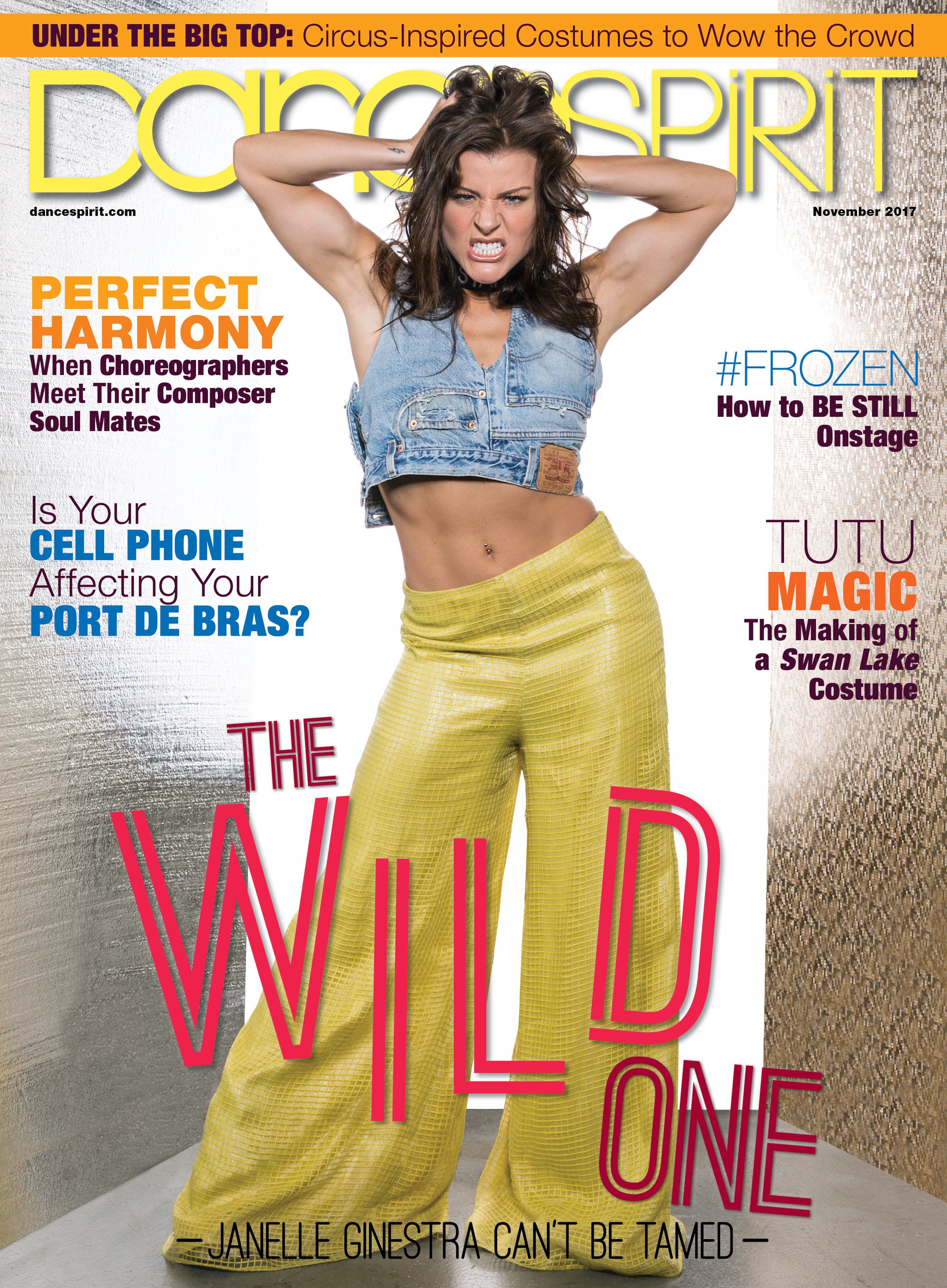 Get Dance Spirit in your inbox