Mar. 01, 2014 10:46PM EST
Working One-on-One: What to Expect From Private Lessons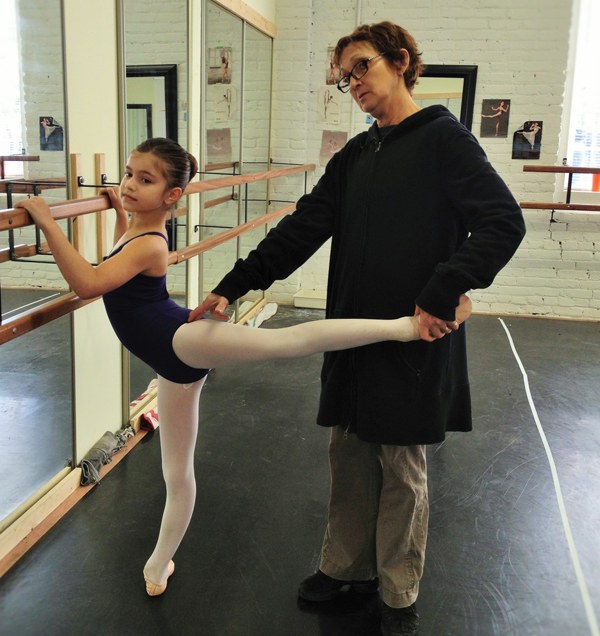 (Photo by Jennifer Verrecchia)
When Pennsylvania Ballet corps member Elizabeth Wallace was in seventh grade, she decided to enroll in private lessons with her teachers at Lexington Ballet in Kentucky. "What I needed help with was different from the other girls," she says. One year later, Wallace placed in the Top 12 at Youth America Grand Prix in South Carolina, and at the finals in NYC earned scholarships to five different schools.
These days, competition dancers and principal ballerinas alike are taking private lessons to supplement their regular training, and for good reason. Whether you want to develop your artistry or fine-tune your technique, working one-on-one with a teacher can help take your dancing to the next level. But what's the deal with private lessons? We asked teachers and students to open up and give advice about "privates."
What are the benefits of private lessons?
When it's just you and a teacher in the studio, you get all the attention. "The teacher can hone in on your weaknesses and design the whole lesson just for you," says Jennifer Miller, who teaches private lessons in Milwaukee, WI. If you're having a problem with turns or you want to gain more flexibility, the teacher can tailor exercises to help strengthen those weaknesses. You don't have to have a specific problem or focus to take private lessons, but it helps to talk to your teacher about your goals and keep an open line of communication.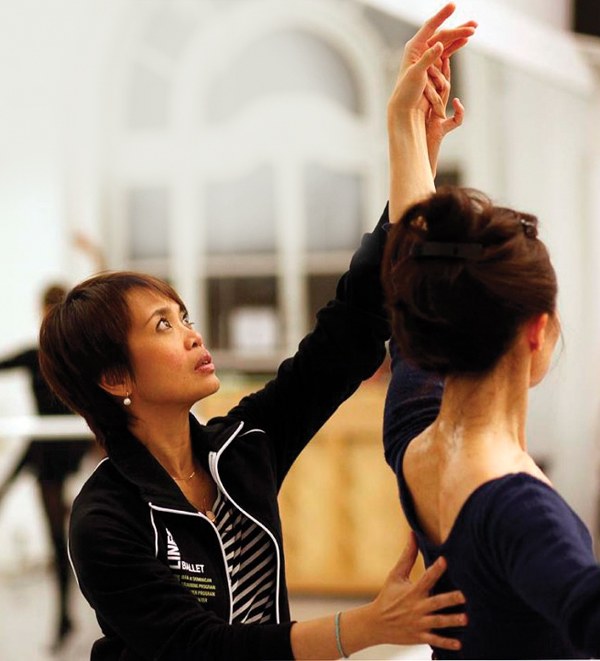 Liezl Austria, who teaches at Alonzo King LINES Dance and ODC Dance Commons in San Francisco works with a student. (Photo by Ed Azuar)
The teacher also gets to know you as a person and can help you develop emotionally as a dancer. "It's like there's a wall between the students and teacher in a typical class setting," says Miller, "but you can't help but start to build a relationship during private lessons."
If you're at the top of your class, a one-on-one session can challenge you. If you're slightly behind, the time can be spent going over basics. Maya Kreitman, 13, takes private lessons in addition to her regular classes at Ballet Chicago. She's been studying ballet for less than a year and needs extra help to catch up. "I like privates because I can slow down and figure out what I'm doing wrong," she says. "It's easier to go at my own pace."
What are the drawbacks?
The biggest downside to private lessons is cost. Most teachers charge anywhere from $40 to $150 per hour, and you might have to pay a $15 to $25 studio rental fee on top of that. Finding space might be hard, and teachers' schedules are often full during after-school hours. If you're not home-schooled or can't get out of school early, you might have to stay at the studio late or do private lessons on the weekend.
Which teacher should you choose?
"Think about how a particular teacher makes you feel," suggests Miller. "You need one who makes you comfortable but will still push you." Consider the teachers you already know—and who already know you. They'll have a good sense of your learning style and what you need.
If you're not sure, ask to sit and watch the teacher give someone else a private lesson (and make sure it's OK with that student, too). "I'm very hands-on," says Leslie Hench of Ribbon Mill Ballet in Carlisle, PA. "I like to sit on the floor and move the dancer's legs and feet for her. Some people might not like that." Observing a lesson will give you the opportunity to see the teacher's style and decide if it's right for you.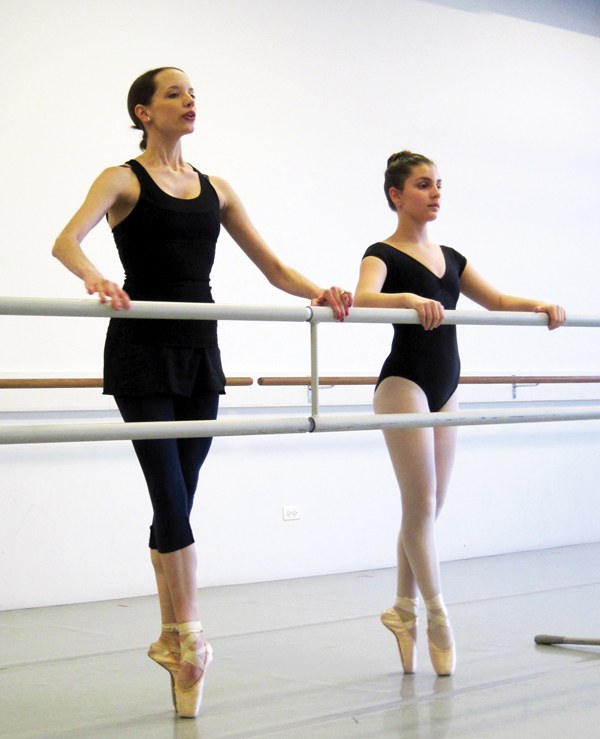 Maya Kreitman takes a private lesson with Megan Wright-Otto. (Photo by Margo Ruter)
Is it OK to take a private with someone who doesn't teach at your home studio?
As long as your studio knows what you're doing and you're not breaking any rules (some schools don't allow students to take classes anywhere else), it's fine to take lessons from a different teacher. "If someone good is available, take advantage," says Hench. Just remember: Opting to train with someone other than the teachers at your school may cause conflict and hurt feelings, so be sensitive about your decision to seek additional training elsewhere.
How often should you work one-on-one for maximum benefit?
"Go as much as possible," says Hench. "Having privates every day is beneficial, but it's expensive." If you can't go every day, try to schedule private lessons at least once a week. Write down your corrections and apply them during your regular classes. You'll improve even faster.
And don't necessarily opt for tons of private lessons over your group classes. If you're only taking privates, you miss the opportunity to watch other dancers in class. "We learn well in a group," says Liezl Austria, teacher at Alonzo King LINES Dance Center and ODC Dance Commons in San Francisco. "When it's just you in class, you're in a tunnel with no other dancers to inspire you."
Jul. 22, 2017 04:55PM EST
via YouTube
It's no secret that ballet in pop culture has sparked its fair share of controversy. Which is why this video from Refinery29, featuring ABT's Isabella Boylston, is not only a super-fun watch, but a breath of fresh air.
Keep reading...
Show less
Jul. 21, 2017 12:26PM EST
via @phil_wright_ on Instagram
Well, this brings class videos to a whole new level! Choreographer Phil Wright and dancer Ashley Liai have been together eight-plus years, but she was still in total shock when he proposed to her mid-dance at Millennium Dance Complex earlier this week. Why? Well, the whole thing was unbelievably perfect.
Keep reading...
Show less
Jul. 21, 2017 11:03AM EST
(Courtesy ABC)
In the dance industry, dancers don't always have a say in what they wear on their bodies. This can get tricky if you're asked to wear something that compromises your own personal values. So what should you do if you find yourself in this sticky situation? We sat down for a Q&A with "Dancing with the Stars" alumn Ashly Costa to answer that very question. Here's what she had to say about the options dancers have surrounding questionable costumes.
Keep reading...
Show less


Get Dance Spirit in your inbox