You "Can't Touch This" Mother-Son Dancing Duo
It's time to make a case for the forgotten dance of wedding dances: the mother-son dance.
Sure, we get butterflies when we watch a bride and groom share the dance floor for the first time (especially when they put their own, unique spin on it). And we tear up as much as anyone during the father-daughter dance. (Remember that daddy-daughter tap dance? So cute!)
But what about the mother of the groom? Doesn't she deserve a chance to shine?
Yes, yes she does. And mother-son duo Kathy and Blake Bunker show the world how it's done with their newly viral video.
Kathy Bunker is the owner of a dance studio, so it's no surprise she knew how to put together a routine that wowed the crowd. The two dance to hits like The Jackson 5's "I Want You Back," M.C. Hammer's "U Can't Touch This" and LMFAO's "Party Rock Anthem." And let's just say, when M.C. Hammer tells them to break it down, they BREAK IT DOWN. Oh, and there's shufflin', naturally.
See for yourself! (And listen out for the voice saying "Whoa!" at the end. It's Aaron Turner from "So You Think You Can Dance" Season 10!)
Leah Morrison in Trisha Brown's If You Couldn't See Me, in which the soloist never faces the audience (photo by Julia Cervantes, courtesy Trisha Brown Dance Company)
Postmodern pioneer Trisha Brown redefined how dance is seen and felt. A founding member of Judson Dance Theater, Brown frequently collaborated with other experimental artists like Yvonne Rainer, Merce Cunningham, Twyla Tharp, and Steve Paxton.
She embraced pedestrian movement, pairing everyday gesture with rhythm and fluidity. "It's liquid," says Wendy Perron, who danced with Brown in the '60s and '70s. "Like a river with many tributaries, water coming out of a faucet, or being on a raft and seeing the water move away in different directions." Brown also pushed beyond stages with choreography in fields, museums—even on the sides of buildings.
Keep reading...
Show less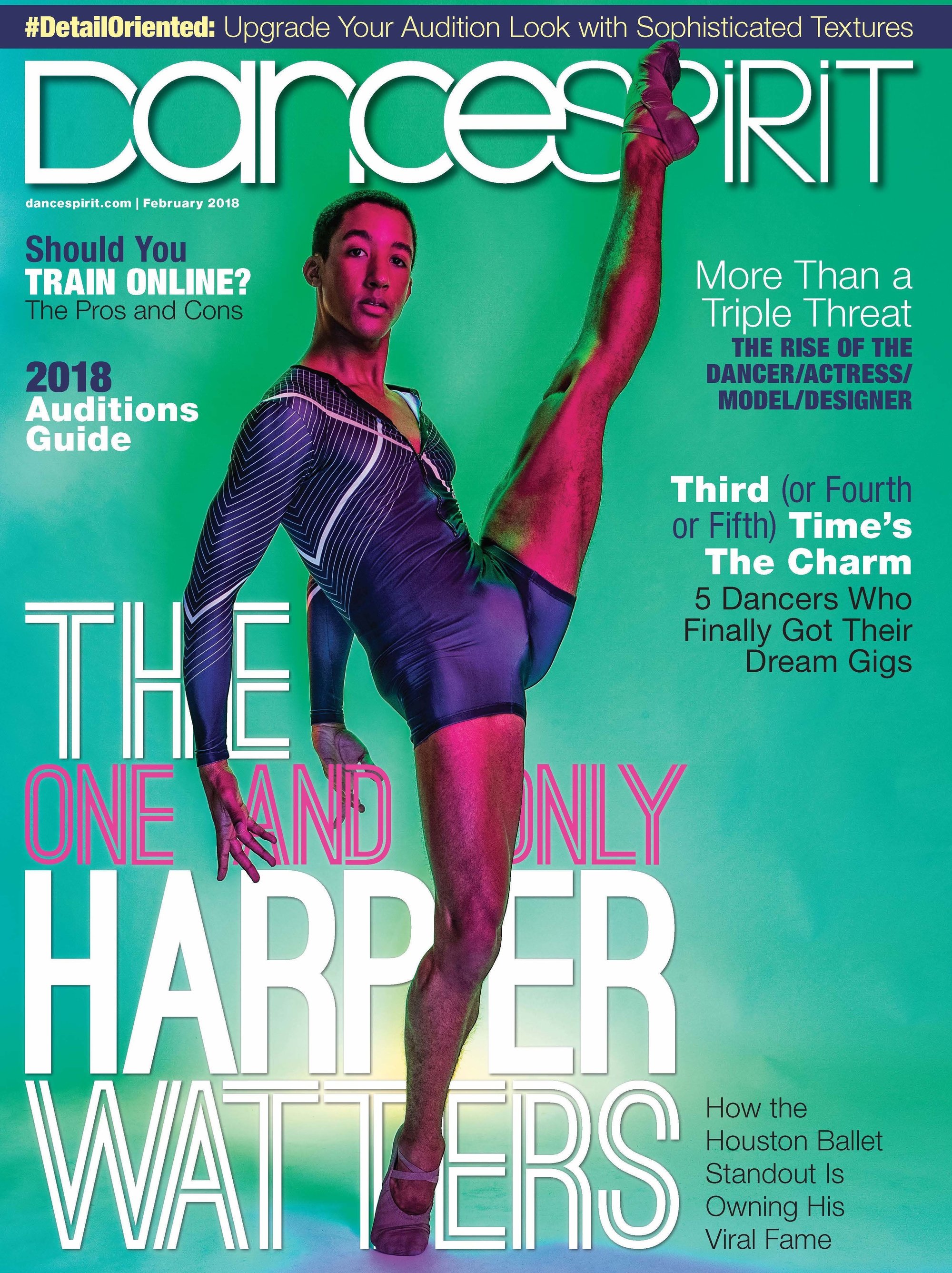 Get Dance Spirit in your inbox