You Know You're a Dancer When...
ThinkStock
Dancers are a weird, wonderful breed, amirite? Only true dance fiends will relate to these 16 things—give 'em a read!
---
1. You have extremely vivid nightmares about forgetting choreography onstage.
Honestly, is there anything more terrifying?
2. You get dancewear for every birthday and holiday.
Bring me the finest tights and leotards in all the land!

3. Your Father's/Mother's Day social media posts always include, "Thanks for paying for dance, guys!"
Heaven knows they deserve the shoutout. They could buy a small country with all of the money they've put into your dancing.

4. Your dance bag is a black hole.
Like, how does it always eat your left ballet shoe? Two go in, and only one comes out. Every. Time.
5. Your foot's natural resting position is pointed, and it freaks people out.
OK, that is a little freaky. (But Kenedy Kallas' feet could bend metal, so that chick can point her toes when ever she darn well pleases!)
6. Your first pair of pointe shoes was more exciting than your first kiss.
I'm in love! I'm in love, and I don't care who knows it! 😍
7. By the end of competition season, your mom can reenact your solo without skipping a beat.
Right?!
8. You know every word to "Baby, I'm a Star."
This song has literally been danced to at every dance competition in the history of ever. #werk
9. Your Instagram feed is filled entirely with the dreamiest professional dancers known to man .
Oh heyyy, Gillian Murphy...follow for follow?
10. You could whip out the choreography from a piece you performed years ago without even having to think about it.
The information from the math test you took last week? Gone. Choreography to every piece you've ever performed? You can do it double-time and in reverse.

11. Your feet have been hurting for so long, you hardly even notice anymore.
Tell me again how high heels make your feet hurt. 😂
12. You're used to your school teachers rolling their eyes at you every time you get checked out of school early for a dance event.
Private rehearsal Monday...team rehearsal Wednesday...competition Friday...oops! 😁
13. The phrase "One more time" is the reason you have trust issues.
We all know one more time actually means 10 more times.
14. Your biggest fear is forgetting a piece of your costume on performance day.
Girl, you better pray to the dance gods for forgiveness!
15. You can put your hair in a bun in 60 seconds or less.
Six thousand bobby pins and we're in business!
16. Your best dance friends feel more like family than teammates.
They've seen you at your best, and at your eight-hours-of-rehearsal-without-food worst. Dance friends are forever!
(From left) Mean Girls dancers Riza Takahashi, Ben Cook, Kamille Upshaw, Jonalyn Saxer, DeMarius R. Copes, and Stephanie Lynn Bissonnette (photos by Erin Baiano)
Get in, losers. We're going to Broadway.
OK, not losers, actually—more like the bajillion die-hard fans of Tina Fey's 2004 cult hit Mean Girls, who've been wearing pink every Wednesday since a musical adaptation of the film was first teased back in 2013.
Now their world is like a cake filled with rainbows and smiles, because Mean Girls the musical, which had a trial run in Washington, DC, last fall, is set to open at Broadway's August Wilson Theatre April 8. And in a very grool twist, it turns out the show—with direction and choreography by Casey Nicholaw and a book by Fey herself—is delightfully dancey.
Keep reading...
Show less
Screenshot form YouTube
What do you get when a hoard of dancers collaborate to the catchy tune of "Love Somebody," by the band Frenship? The most epic dance party ever, of course! Said dance party was produced by the talented Michael Riccio, who's performed in feature films, including "Confessions of a Teenage Drama Queen" and "Shrek Forever After."
Keep reading...
Show less
Quiz
Dec. 11, 2017 04:24PM EST
Alicia Vikander in Tomb Raider (Warner Brothers)
Keep reading...
Show less
University of Minnesota Dance Team (courtesy University of Minnesota)
They say there's no "I" in "team"—and nowhere is that truer than the world of college dance teams, where precision reigns, uniformity is key, and a single misstep from any given "I" can cost a group a championship trophy. So it's unsurprising that securing a spot on one of the best dance teams in the country is no easy feat.
Members of these highly athletic teams rehearse for hours every week—on top of academic classes and commitments—and perform at football and basketball games, annual concerts, and nationally televised competitions (hi, ESPN). And "no I" rule notwithstanding, each of these top teams is made up of highly trained, highly technical, highly hard-core individuals, who come together to create a ready-for-victory pack.
These six teams aren't one-off success stories—they're consistently strong, and earn the top spots at major competitions like UDA and NDA nearly every year. Up for the challenge? Here's what to know before you go to auditions.
Keep reading...
Show less
Popular
Mar. 16, 2018 12:48PM EST
courtesy ADCC
Are you a high school senior who's been accepted to a four-year accredited college or university program? Congrats! Within the 2017-2018 season, have you competed in events run by at least two of the organizations in the above graphic? Double congrats, because the Association of Dance Conventions and Competitions, or ADCC for short, wants to give you $1,000 (!!) towards college tuition.
Keep reading...
Show less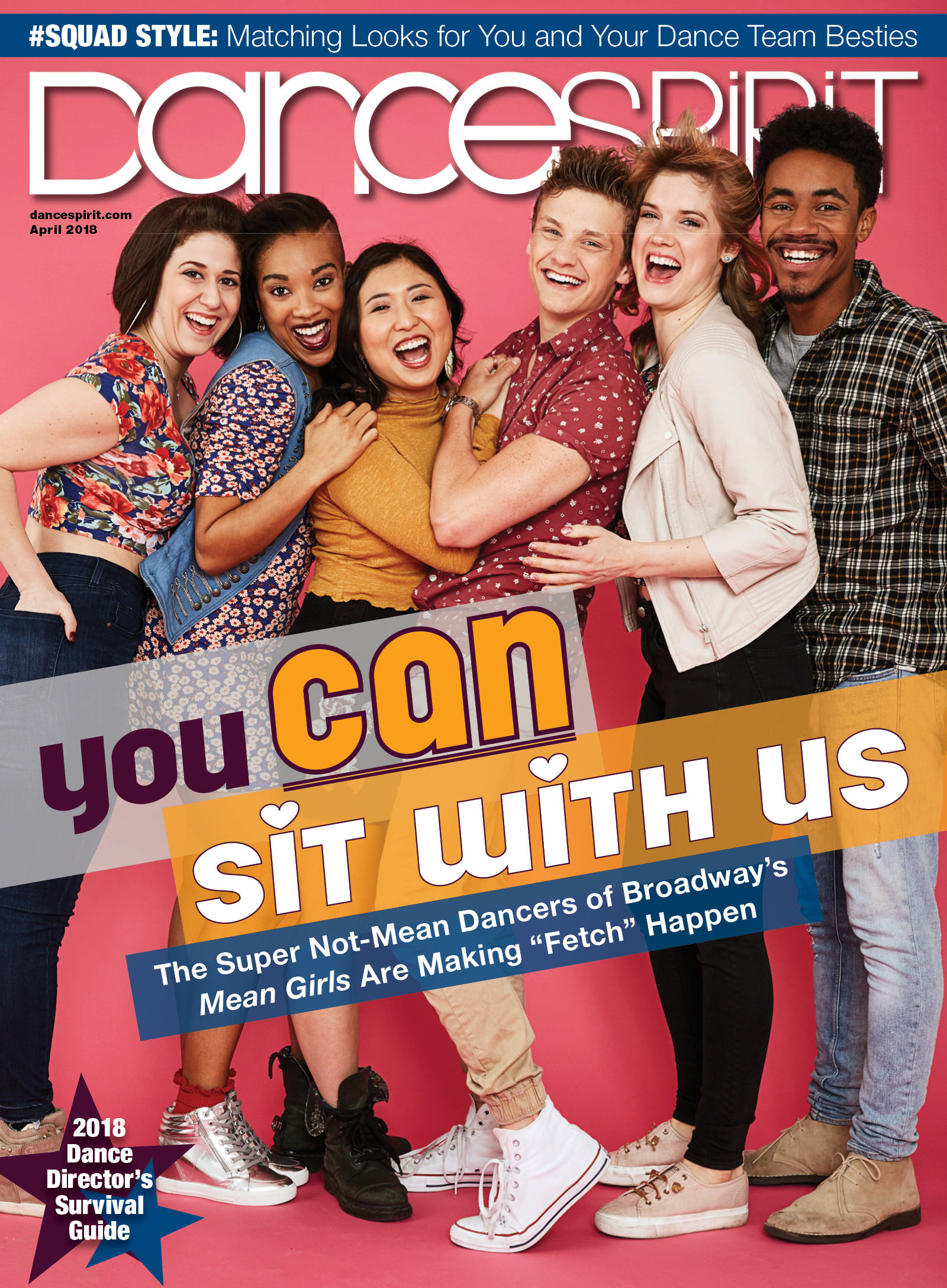 Get Dance Spirit in your inbox