You Know You're a Dancer When...
ThinkStock
Dancers are a weird, wonderful breed, amirite? Only true dance fiends will relate to these 16 things—give 'em a read!
---
1. You have extremely vivid nightmares about forgetting choreography onstage.
Honestly, is there anything more terrifying?
2. You get dancewear for every birthday and holiday.
Bring me the finest tights and leotards in all the land!


3. Your Father's/Mother's Day social media posts always include, "Thanks for paying for dance, guys!"
Heaven knows they deserve the shoutout. They could buy a small country with all of the money they've put into your dancing.


4. Your dance bag is a black hole.
Like, how does it always eat your left ballet shoe? Two go in, and only one comes out. Every. Time.
5. Your foot's natural resting position is pointed, and it freaks people out.
OK, that is a little freaky. (But Kenedy Kallas' feet could bend metal, so that chick can point her toes when ever she darn well pleases!)
6. Your first pair of pointe shoes was more exciting than your first kiss.
I'm in love! I'm in love, and I don't care who knows it! 😍
7. By the end of competition season, your mom can reenact your solo without skipping a beat.
Right?!
8. You know every word to "Baby, I'm a Star."
This song has literally been danced to at every dance competition in the history of ever. #werk
9. Your Instagram feed is filled entirely with the dreamiest professional dancers known to man .
Oh heyyy, Gillian Murphy...follow for follow?
10. You could whip out the choreography from a piece you performed years ago without even having to think about it.
The information from the math test you took last week? Gone. Choreography to every piece you've ever performed? You can do it double-time and in reverse.


11. Your feet have been hurting for so long, you hardly even notice anymore.
Tell me again how high heels make your feet hurt. 😂
12. You're used to your school teachers rolling their eyes at you every time you get checked out of school early for a dance event.
Private rehearsal Monday...team rehearsal Wednesday...competition Friday...oops! 😁
13. The phrase "One more time" is the reason you have trust issues.
We all know one more time actually means 10 more times.
14. Your biggest fear is forgetting a piece of your costume on performance day.
Girl, you better pray to the dance gods for forgiveness!
15. You can put your hair in a bun in 60 seconds or less.
Six thousand bobby pins and we're in business!
16. Your best dance friends feel more like family than teammates.
They've seen you at your best, and at your eight-hours-of-rehearsal-without-food worst. Dance friends are forever!
Much of Janelle Ginestra's career has been about helping others shine. She's dedicated herself to supporting and cheerleading her partner, WilldaBeast Adams; the emerging talents in their dance company, ImmaBEAST; and the countless dancers she inspires at master classes and conventions. Her YouTube channel has become a launching pad for young talents like "Fraternal Twins" Larsen Thompson and Taylor Hatala, thanks to viral videos featuring Ginestra's creative vision.
But Ginestra's a skyrocketing success in her own right—an in-demand choreographer, a social media influencer, and a dance entrepreneur, building a legacy one eight-count at a time. It's time for her turn in the spotlight. And she's more than ready. "I want to be a legend in whatever I do," she says. We'd argue that she already is.
Keep reading...
Show less
Win It
Oct. 13, 2017 04:31PM EST
Daphne Lee is a queen, and not just in the "OMG Girl Boss Alert" sense of the word. She's an actual queen—a beauty queen. Crowned Miss Black USA in August, she's been doing double duty as she continues to dance with the Memphis based dance company, Collage Dance Collective. Lee's new title has given her the means to encourage other black girls and boys to pursue their dreams, while also pursuing dreams of her own. The scholarship money awarded with the pageant title will assist her as she earns a Masters of Fine Arts degree at Hollins University.
Keep reading...
Show less
When a choreographer finds a composer whose music truly inspires her, it can feel like a match made in dance heaven. Some choreographers work with the same composers so frequently that they become known for their partnerships. New York City Ballet soloist and resident choreographer Justin Peck, for example, has tapped composer Sufjan Stevens numerous times (last spring, the two premiered The Decalogue at NYCB, to rave reviews); L.A. Dance Project's Benjamin Millepied's working relationship with composer Nico Muhly has spanned a decade and two continents; and when tap dancer Michelle Dorrance premiered the first-ever Works & Process Rotunda Project, a site-specific work for New York City's Guggenheim Museum, last year, percussionist Nicholas Van Young was by her side as an equal partner. Successful collaborations require compatibility between artists, direct and honest communication, and flexible, open minds. But when the stars align, working with a composer can be extremely rewarding.
Keep reading...
Show less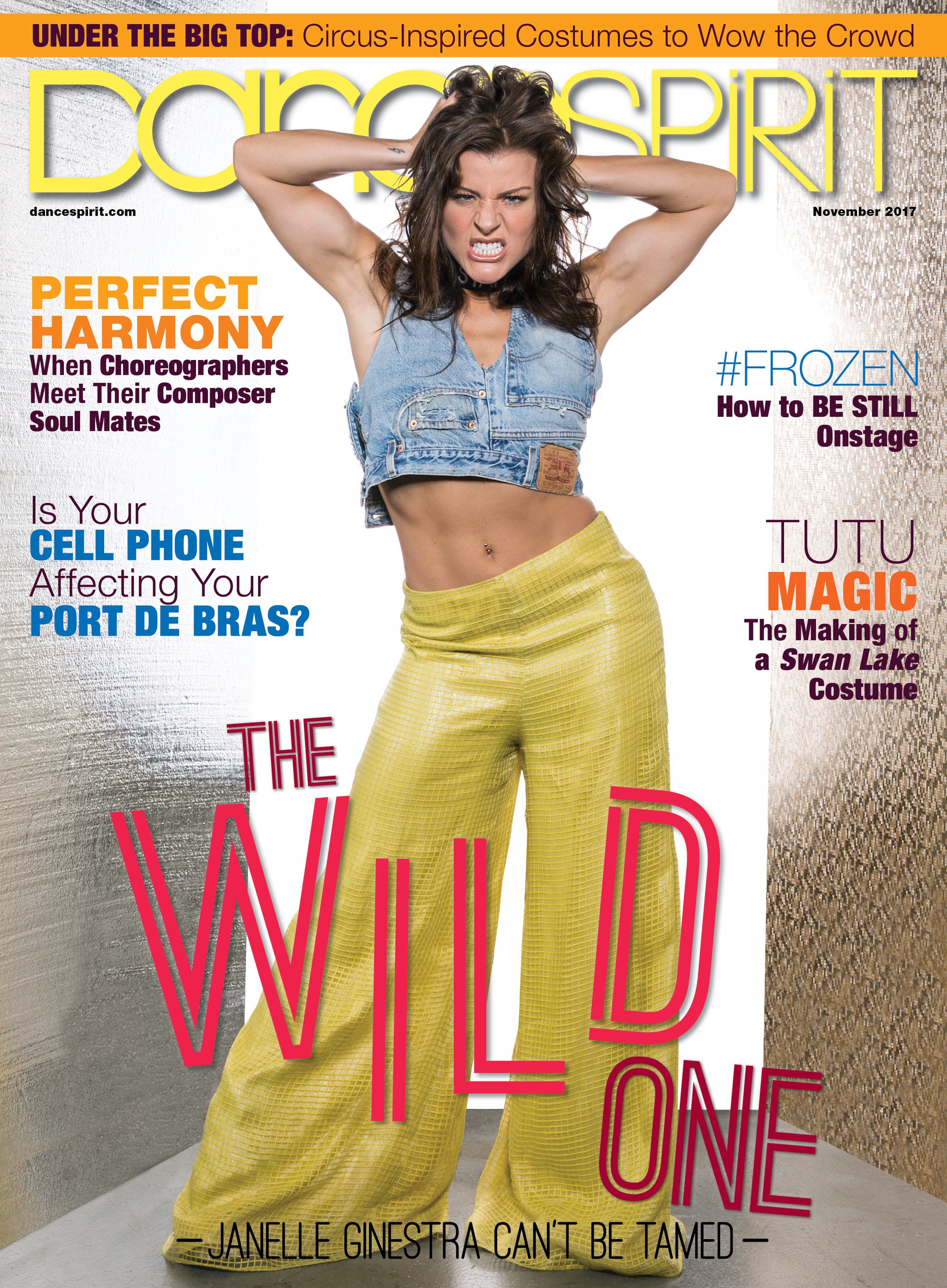 Get Dance Spirit in your inbox