In Compania Rocío Molina's newest production, Oro Viejo, flamenco sensation Rocío Molina's tight, salmon-colored dress, blonde hair and decorative hair clips make her look like a cross between an 18th century Spanish lady and a porcelain doll. With a fan in hand, she twirls across the stage then stops momentarily to draw attention to her dramatically arched arms. The furious movement of her hand propels the fan so quickly that it becomes a blur of pink and white reflected light. Finally, she pauses in silence, turns to the audience and gives her forehead and outstretched leg two gentle taps with the fan as if to say: Although my dance is rooted in tradition, it is playful, powerful—and present.
At just 25, Rocío is causing a stir in the flamenco world. While her choreography maintains classic flamenco elements at its core, it's refreshingly modern with partner lifts and touching—both off-limits in traditional flamenco. Because of this unique and daring blend, Oro Viejo was an undeniable success at the 2009 Jerez Flamenco Festival, one of Spain's largest and most important annual flamenco festivals. The four-person piece also garnered the young dancemaker the honor of best choreography at the Bienal de Sevilla, a month-long festival held every two years.
With innate talent and charming, inventive movement, it's hard to imagine this successful artist being anything other than the stunning performer she is now. But Rocio, who was born in flamenco-rich Málaga, Spain, to a ballerina mother and painter father, explains, "I was really serious and boring as a little girl! But when I was 3 years old, I started dancing at a party. From then on, I always said I wanted to be a dancer." So she started taking ballet lessons, and by age 7, she was hooked on dance. She adds, "Even though I liked classical ballet, there was something in me that favored flamenco."
Following her passion, Rocío moved to Madrid at age 15 to continue her flamenco studies and begin her professional career. Two years later, in 2001, she joined world-renowned flamenco dancer María Pagés' company. By 2003, she'd begun her solo career, performing internationally with legendary dancers, like Israel Galvan, Mario Maya and Manuela Carrasco, who she cites as her one of her favorite flamencas. And by age 21, she had established her eponymous troupe, which to date has produced four flamenco shows choreographed by—and starring—Rocío.
Rocío says she decided to choreograph so early in her career to take flamenco in new, more contemporary directions. Her movement often strays from the flamenco cannon and incorporates contemporary and classical Spanish dance with an aesthetic that Rocîo describes as "continuous circular movement. Strong, fresh, dynamic and versatile."
But this success and style wasn't achieved effortlessly. "Everything has developed the way I've wanted it to, but that's because I've fought for it. I've always gone directly after what I want. I've had to face challenges along the way—fear, a bad performance—but I've worked past them." Among these challenges Rocîo says making the leap from dancer to choreographer was one of the toughest, especially since she felt the need to "create a completely new, unique and transparent yet personal dance language."
As Rocío sees it, these ups and downs are just part of life. She says her strong sense of self balances her in the face of obstacles and thinks making conscious decisions and sticking by them is paramount to reaching your goals. She also cites consistency and discipline as keys to success. "Know at all times who you are," she says. "Be motivated and inspired, but don't be hasty. When you're young, you always want more, and you want to get from A to C without passing B, but you can't skip anything. You have to be patient."
Coming from a young woman who has already accomplished so much at such a young age and who will continue to tour with her own troupe, her advice might seem ironic. But her unique blend of dedicated training, out-of-the-box style and can-do attitude has worked wonders for this fabulous Flamenca.
FUN FACTS:
Favorite flamenco dancer: Carmen Amaya
Favorite non-flamenco dancer: Pina Bausch
Favorite film: Spirited Away
Favorite ice cream: stracciatella
Non-dance Hobbies: hiking, reading, playing squash
Photo courtesy Compania Rocio Molina
Win It
Sep. 05, 2017 12:10PM EST
Photos by Erin Baiano
It's time to get your pirouette on! From September 5th to September 30th, we're hosting a contest to find out who's the best turner of them all.

Put together your most impressive turning combo. Post a video online. Share your turns with us and thousands of other dancers around the world. And if our editors think you're the top turner, you'll win a fabulous prize.
Keep reading...
Show less
All of 18-year-old Kaylin Maggard's dreams—from scoring the title of National Senior Outstanding Dancer at New York City Dance Alliance Nationals to winning the 2017 Dance Spirit Cover Model Search—are coming true. And to anyone who knows the gorgeous contemporary dancer, that's no surprise.
From the moment the Dance Spirit staff met Kaylin, it was obvious her humility and talent would take her far. Not only did she go full-out during the photo shoot and class at Broadway Dance Center, but she was always cheering on, laughing with, and supporting her fellow CMS contestants Haley Hartsfield and Michelle Quiner. During the voting period, the social media world was abuzz with praise for her work ethic, positive attitude, and generosity.
Since her CMS trip to NYC, Kaylin's moved from her hometown of Columbia, MO, to the Big Apple for her freshman year at Juilliard, and is busy getting acquainted with the city. As for the future? She's taking it one opportunity at a time, but something tells us we'll be seeing this contemporary queen reach new heights every year.
Keep reading...
Show less
J.Crew's putting a whole new spin on its brand —literally. The popular clothing line's inspired ad campaign has a group of cute male models showing off their best moves in a series of playful dance battles. When we saw one of those models throw down the gauntlet with a rather impressive series of chaîné turns, we knew he had to be a trained dancer, and we were right: He's former New York City Ballet corps member Joshua Thew. Dancer and model Smith Reesie also shows off in a seriously impressive freestyle.
Keep reading...
Show less
Lindsey Stirling and Mark Ballas in the Season 25 premiere of "Dancing with the Stars" (Eric McCandless/ABC)
It's fall! The leaves are changing, everything everywhere is pumpkin-spice flavored—and "Dancing with the Stars" is back on the air. For the 25th time. Season TWENTY-FIVE, y'all: Here we go.
Keep reading...
Show less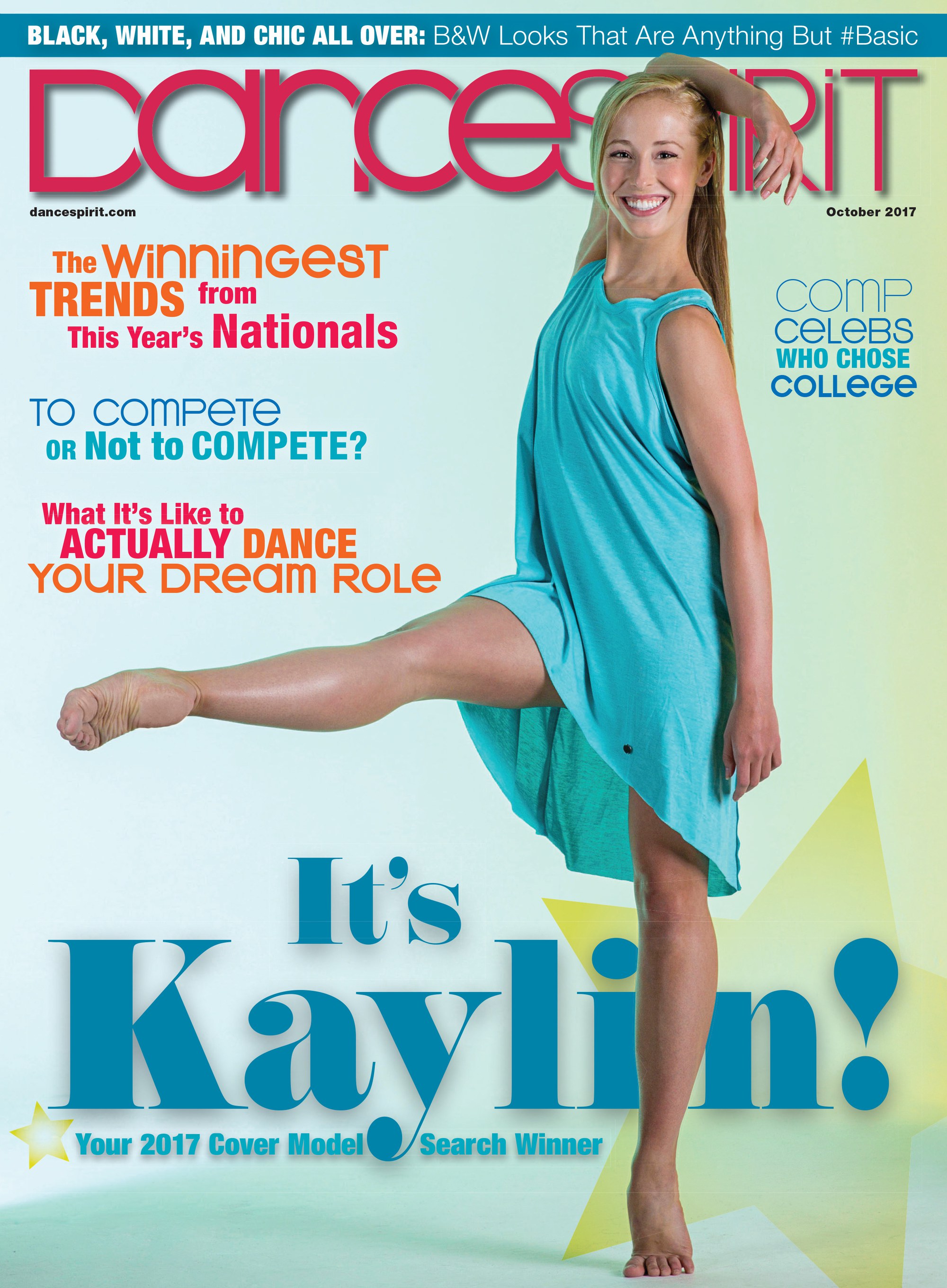 Get Dance Spirit in your inbox