Your Aches and Pains Addressed: Pulled Hamstring
Pain along the back of your thigh when stretching your port de bras forward and contracting to come back up. You might also experience swelling (like a knot the size of a golf ball or baseball) and tenderness. In severe cases, there may be bruising.
Try This:
The first 2–3 days, ice your hamstring for 15–20 minutes every 2–3 hours.
On the third day, begin lightly massaging your hamstring with your hands or use a foam roller to relax the muscle.
After the third day, begin contrasts—soak your muscle in a warm tub for 20 minutes, then ice for 10 minutes and repeat. This will increase circulation to help the injury heal more quickly.
Rest. If you only experience pain with extreme range of motion—like when you battement—just modify the exercises during class to avoid any extremes. But if you feel pain when walking, sitting or climbing stairs, take a few days off.
Apply a topical gel like arnica cream to help reduce swelling and speed up healing.
Ask your physical therapist to tape your hamstring with Kinesio tape to help support the muscle. If you don't have access to a physical therapist, wrap the muscle diagonally with an ACE bandage or wear a compression sleeve over your hamstring.
Your hamstring will feel tight, so you'll want to try to stretch it out. Don't do it! Stretching the injured muscle will only put more strain on the fibers.
It's time to see a doctor if you have bruising, your skin feels hot to the touch or you can't put any weight on your injured leg.
Consultant: Michelle Rodriguez, MPT, OCS, CMPT, is the founder and director of Manhattan Physio Group and has worked with dancers from New York City Ballet, Cedar Lake Contemporary Ballet and more.
Back to School Stress Relievers
Dr. Linda Hamilton, clinical psychologist and wellness consultant for New York City Ballet, shares three simple stress busters that will help you sail through the school day and rehearsal.
Pace yourself. You need to get back into dancing shape slowly. At the start of the school year, cross-train with Pilates or Gyrotonic and don't overdo anything—it's an easy way to get injured. Take class seriously, but listen to your body.
Take five deep, slow breaths. Your breathing tends to get shallow when you're tense. Breathing deeply can counteract that immediate fight-or-flight response you feel when you're stressed.
Use positive self-talk. At the end of each day, it's useful to make a list of three things you did right instead of obsessing about what you did wrong. You don't need to be overly critical of yourself to improve.
Did You Know?
High temperatures can cause medications such as aspirin to change chemically and become less effective or even dangerous. Make sure to store yours in a cool, dry place.
ART = HEALTH 
Get yourself to the ballet ASAP for health and happiness! Researchers in Italy asked stroke survivors if they liked music, painting or theater, and investigated their quality of life. Those who said they enjoyed art were happier, healthier and more energetic than those who said they did not, and they recovered better. According to the study, experiencing art may make long-term changes in your brain, which could help
it recover from trauma in the future. —Gretchen Schmid
Your parents were right when they told you to eat your broccoli! Not only is it packed with vitamins, it also contains sulforaphane, a compound that can help prevent cancer.
Win It
Sep. 05, 2017 12:10PM EST
Photos by Erin Baiano
It's time to get your pirouette on! From September 5th to September 30th, we're hosting a contest to find out who's the best turner of them all.

Put together your most impressive turning combo. Post a video online. Share your turns with us and thousands of other dancers around the world. And if our editors think you're the top turner, you'll win a fabulous prize.
Keep reading...
Show less
All of 18-year-old Kaylin Maggard's dreams—from scoring the title of National Senior Outstanding Dancer at New York City Dance Alliance Nationals to winning the 2017 Dance Spirit Cover Model Search—are coming true. And to anyone who knows the gorgeous contemporary dancer, that's no surprise.
From the moment the Dance Spirit staff met Kaylin, it was obvious her humility and talent would take her far. Not only did she go full-out during the photo shoot and class at Broadway Dance Center, but she was always cheering on, laughing with, and supporting her fellow CMS contestants Haley Hartsfield and Michelle Quiner. During the voting period, the social media world was abuzz with praise for her work ethic, positive attitude, and generosity.
Since her CMS trip to NYC, Kaylin's moved from her hometown of Columbia, MO, to the Big Apple for her freshman year at Juilliard, and is busy getting acquainted with the city. As for the future? She's taking it one opportunity at a time, but something tells us we'll be seeing this contemporary queen reach new heights every year.
Keep reading...
Show less
J.Crew's putting a whole new spin on its brand —literally. The popular clothing line's inspired ad campaign has a group of cute male models showing off their best moves in a series of playful dance battles. When we saw one of those models throw down the gauntlet with a rather impressive series of chaîné turns, we knew he had to be a trained dancer, and we were right: He's former New York City Ballet corps member Joshua Thew. Dancer and model Smith Reesie also shows off in a seriously impressive freestyle.
Keep reading...
Show less
Lindsey Stirling and Mark Ballas in the Season 25 premiere of "Dancing with the Stars" (Eric McCandless/ABC)
It's fall! The leaves are changing, everything everywhere is pumpkin-spice flavored—and "Dancing with the Stars" is back on the air. For the 25th time. Season TWENTY-FIVE, y'all: Here we go.
Keep reading...
Show less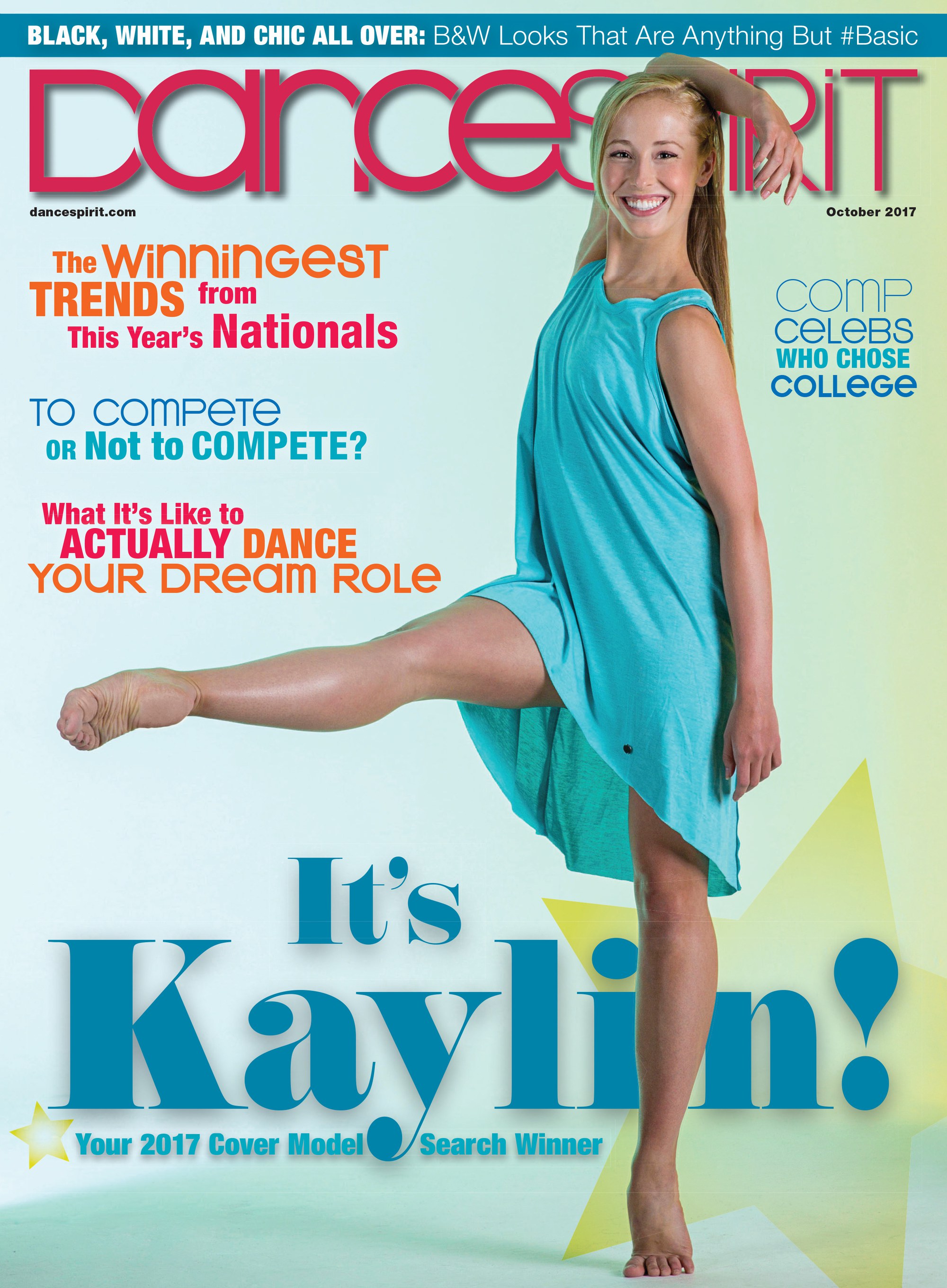 Get Dance Spirit in your inbox