Your Saturday Video Fix: "Glee" Meets In the Heights Meets "This American Life"
I'll admit it: I'm addicted to the radio show "This American Life." I've listened to almost every one of its hour-long episodes (that's a little under 530 hours of my life); I've read countless books written by its contributors; I've watched its short-lived TV series on Showtime; and I've attended live events related to the show. I literally can't get enough.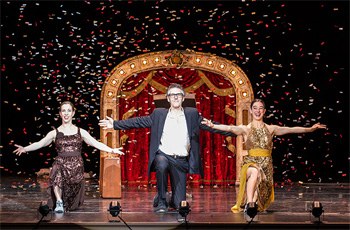 (L to R) Anna Bass, Ira Glass and Monica Bill Barnes in Three Acts, Two Dancers, One Radio Host.
(photo David Bazemore)
And much to my delight, the show has been getting even more satisfying in recent years—"TAL" is getting its dance on.
Back in 2012, host Ira Glass teamed up with downtown choreographer Monica Bill Barnes. She performed on a live episode of the show (which was then broadcast on air), and she choreographed one of the most touching dance-with-text works I've ever seen for the late author David Rakoff. (Grab a tissue before you press play.) Glass and Barnes have been collaborating ever since; the two are currently touring a stage show called Three Acts, Two Dancers, One Radio Host.
Fast-forward to 2014, and "TAL" decided to try something completely new. On June 7, the radio show took to the Brooklyn Academy of Music stage to perform a live show, complete with dance, opera, musical theater and vocal performances. Spoiler alert: The musical section was AMAZING. With help from Broadway choreographer Lorin Latarro, In the Heights' Tony winning lyricist and performer Lin-Manuel Miranda and Wicked star Lindsay Mendez, the "TAL" 2012 radio piece "21 Chump Street" came to life as a full-fledged musical theater extravaganza.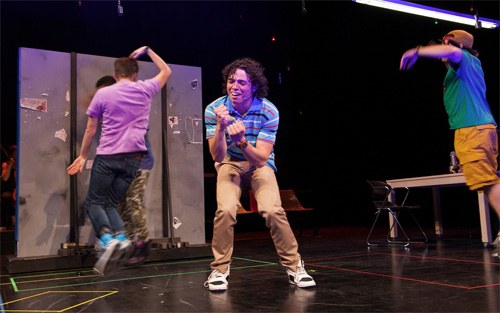 Anthony Ramos (center) and the cast of 21 Chump Street: The Musical
(photo Adrianne Mathiowetz)
21 Chump Street: The Musical follows a Florida-based high school honors student who gets into trouble with the law after he falls for an undercover cop (posing as a kid), who was stationed at the school to catch students selling drugs. You just gotta watch it. Take a look at the beginning of the musical section below:
Loving what you see? Click here to find out how to watch the full version of the performance, or click here to simply stream the radio-version online.
Leah Morrison in Trisha Brown's If You Couldn't See Me, in which the soloist never faces the audience (photo by Julia Cervantes, courtesy Trisha Brown Dance Company)
Postmodern pioneer Trisha Brown redefined how dance is seen and felt. A founding member of Judson Dance Theater, Brown frequently collaborated with other experimental artists like Yvonne Rainer, Merce Cunningham, Twyla Tharp, and Steve Paxton.
She embraced pedestrian movement, pairing everyday gesture with rhythm and fluidity. "It's liquid," says Wendy Perron, who danced with Brown in the '60s and '70s. "Like a river with many tributaries, water coming out of a faucet, or being on a raft and seeing the water move away in different directions." Brown also pushed beyond stages with choreography in fields, museums—even on the sides of buildings.
Keep reading...
Show less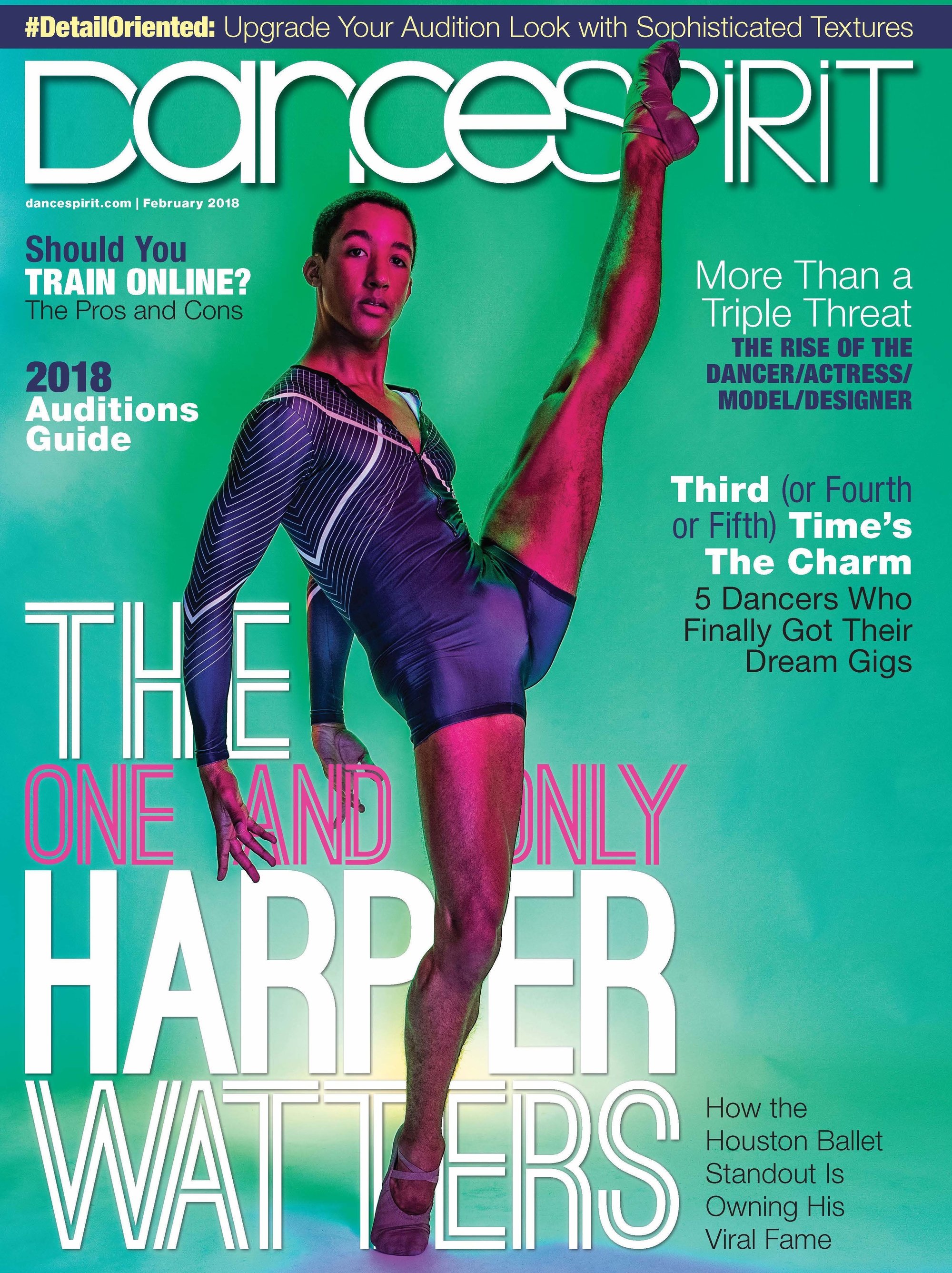 Get Dance Spirit in your inbox