Will Loftis teaching at NUVO Dance Convention (Courtesy Break The Floor Productions)
As a choreographer, Will Loftis has touched almost every part of the dance industry. He's worked on television, from "So You Think You Can Dance" to "The World's Best" to "The Voice," and he served as the supervising choreographer for the "Dancing with the Stars" 2020 tour. He's a regular on the convention circuit, teaching combos at NUVO, The Dance Awards, and DancerPalooza. He's worked with musical artists, including Miley Cyrus and Florence + the Machine, plus ballet companies, including Los Angeles Ballet and Cincinnati Ballet. Oh, and he's appeared in just about all of your favorite dancy TV shows and movies, including "Bunheads," "Glee," "Shake it Up" and Teen Beach Movie. Find out what inspires Loftis below—and follow him on Instagram @willloftis to see what he does next. —Cadence Neenan
Photo by Erin Baiano
In our "Dear Katie" series, Miami City Ballet soloist Kathryn Morgan answers your pressing dance questions. Have something you want to ask Katie? Email dearkatie@dancespirit.com for a chance to be featured!
Dear Katie,
I've been dancing seriously for 10 years. I work very hard, and my teachers have always said I have promise, but my technique still isn't where it should be. Should I take even more classes? Will I ever be good enough to make it? Or should I give up and apply to college?
Sarah
Getty Images
The spread of the coronavirus is scary, no matter who you are. But for dancers, who work in close physical proximity to one another, there's an added element of risk.
Dancers can't exactly "work remotely," after all, and the dance world functions through large gatherings—classes, performances, rehearsals, events—that we have to avoid as the situation escalates.
We know to wash our hands, avoid touching our faces and stay home as much as possible.
But what else should the dance world be doing? We rounded up some of the most helpful resources on dealing with the virus:
Joe Toreno for Dance Spirit
From the most famous choreographers to the newest of dance newbies, we're all going through the same pandemic-related struggles right now. So, how are the pros coping with it all? To find out, we've started a new interview series, #SocialDisDancing. Over the next few weeks, we'll be catching up with some of your favorite dancers to see how they're step-ball-changing their way through this unprecedented moment in dance history. To kick things off, we chatted with dancer, choreographer, and February 2019 cover star, Lucy Vallely. (Be sure to check out Lucy's takeover of our Instagram for an inside peek at her day in the #SocialDisDancing life.)
Getty Images
Dancers are nothing if not disciplined. As soon as studios started shutting their doors, so many online classes began popping up that it became nearly impossible to keep track of them all.
But is kitchen-counter barre really the best way to prepare your body to jump back into intensives and performances once we stop social distancing?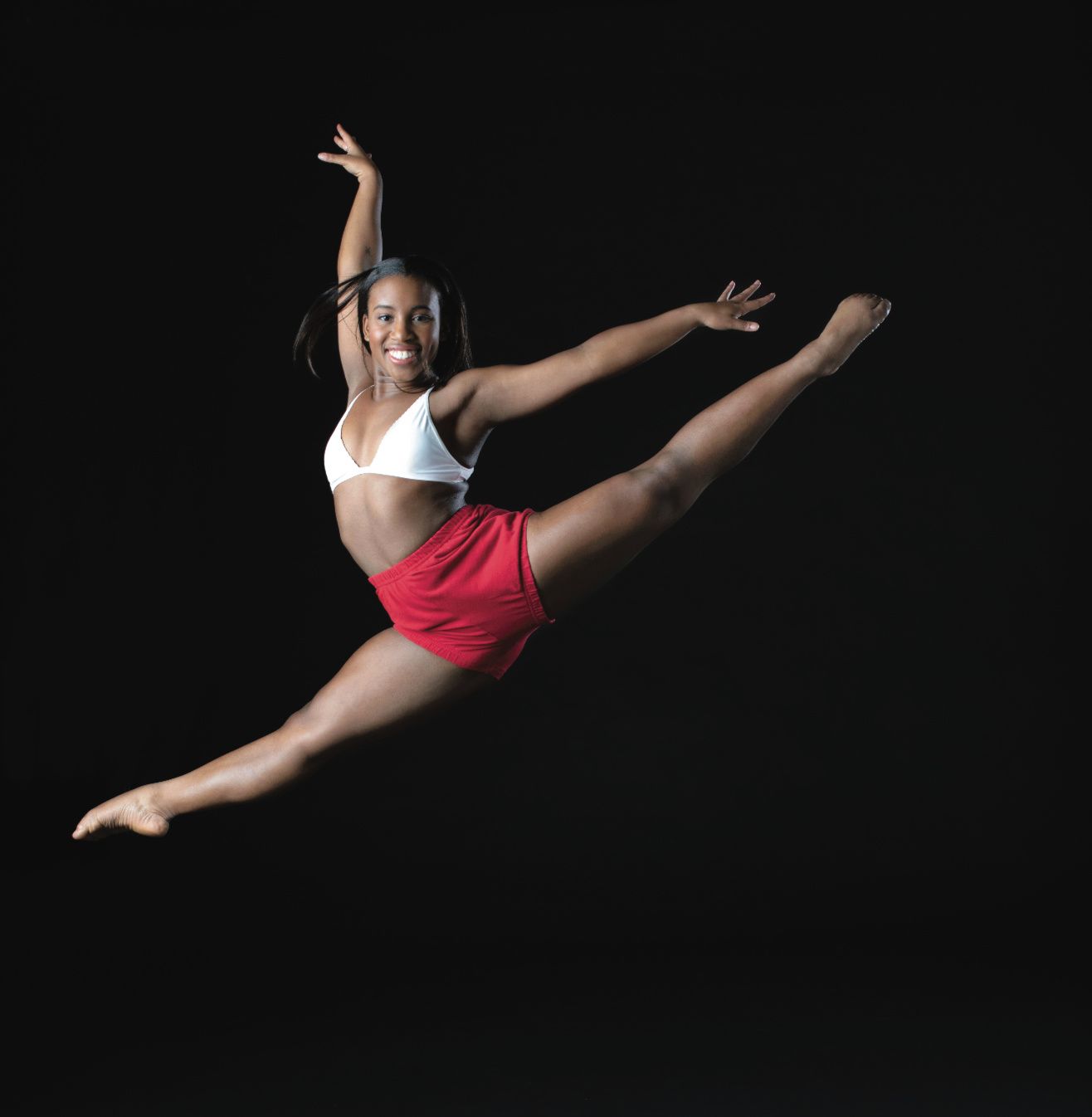 Enter the Cover Model Search