How To
Sep. 26, 2017 12:55PM EST
3 Networking Tips That Will Help You Make Lasting Dance Connections
Nick Young's tap company, Rhythmatic, performing at Dance Excellence (photo by Cheyenne Nugent, courtesy Nick Young)
When Yesenia Ayala started taking Joshua Bergasse's classes at Steps on Broadway and Broadway Dance Center, she had no idea it would eventually lead to her Broadway debut. After a few classes, Bergasse pulled her aside and asked her to send him a resumé and headshot. That soon led to dancing in Bombshell: In Concert, which Bergasse choreographed. After that, Bergasse recognized her when she went to auditions. "The relationship kept getting built on those moments of seeing each other," she says. And that relationship helped her get cast in the off-Broadway production of Sweet Charity, which led to her big break in Charlie and the Chocolate Factory on Broadway—both choreographed by Bergasse.
Ayala's dream-come-true story proves how important networking can be in building a dance career. Networking might look a bit different depending on whether you're a commercial dancer, a Broadway baby, or a ballerina, but it plays an important role for all types of dancers. And while the term "networking" might make you think of over-the-top self-promotion, it's really about making connections over time. "Networking is one of the most instrumental parts of building a good career," says Doug Baum, a dancer with Complexions Contemporary Ballet. "You never know when someone might have a job for you. The dance world is small."
---
Introduce Yourself
OK, so having connections is key—but how do you make them? The first step is actually pretty straightforward: JC Gutierrez, director and senior agent at McDonald/Selznick Associates, suggests that "at a class or a competition, the best thing someone can do is to introduce themselves to the choreographer."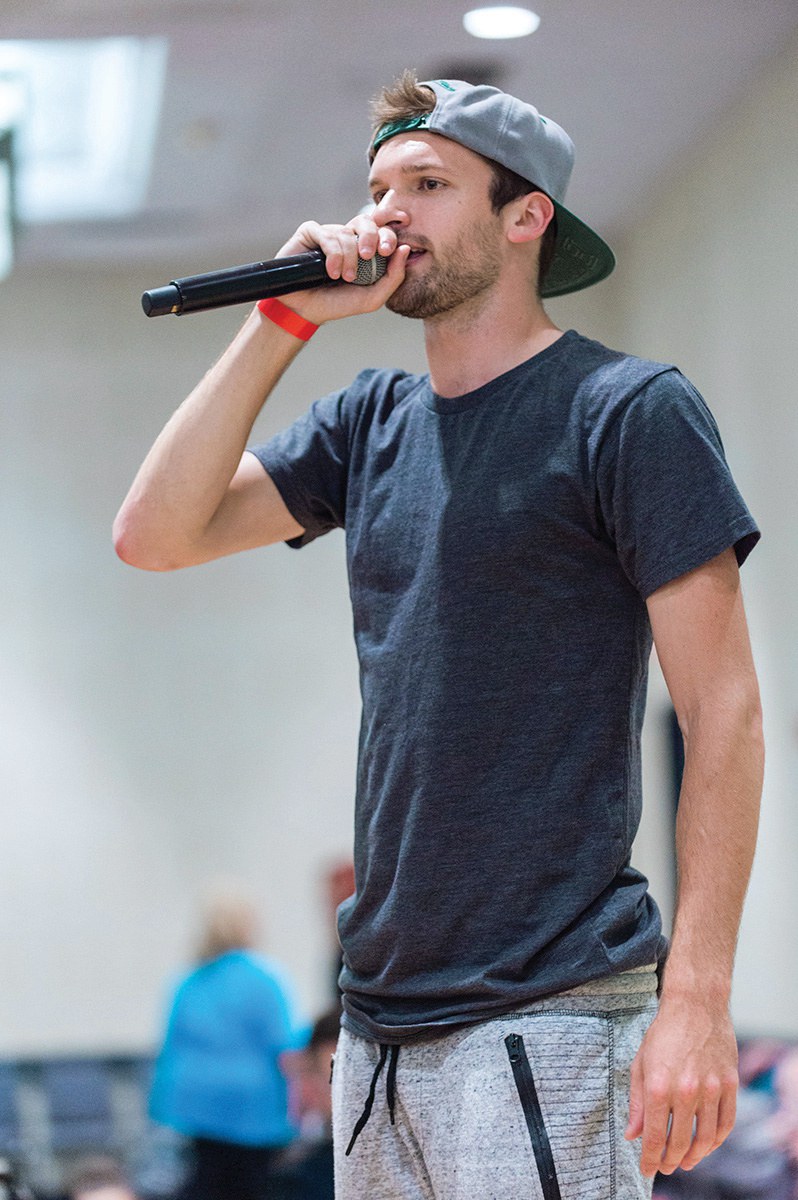 Nick Young teaching at Dance Excellence (photo Nugent, courtesy Young)
Make sure to keep it simple, though: Conventions and workshops are busy scenes. Choreographer Mandy Moore, whom you know from her work on "So You Think You Can Dance" and movies like La La Land, says dancers should "avoid trying to buddy up or get personal info." Instead, she advises, "it's best to just introduce yourself and let me know when I might see you again, or what agency you're with."
Make It Last
Once you've made a connection, allow it to develop organically. Forcing things, or trying to be too close too fast, can seem disingenuous or fake. Nick Young first met tap teacher and choreographer Danny Wallace at New York City Dance Alliance when he was only 12 years old. Over the next few years, Young continued to take his classes and Wallace started to take Young under his wing as a mentee. Eventually, that relationship led to performance opportunities for Young, including Tap City in NYC and the Dizzy Feet gala in L.A. Wallace also performed with Young's tap company, Rhythmatic, this past summer.
Think Beyond the Studio
While classes, competitions, and conventions are the most obvious places for dancers looking to network, Gutierrez reminds his clients that these aren't the only places you might meet people. He says dancers should be prepared to chat at agency events, award shows, and industry gatherings like Choreographer's Carnival in L.A. "I've had clients get booked on jobs just because we've been out in a social setting and they get to talking and exchange information," he says.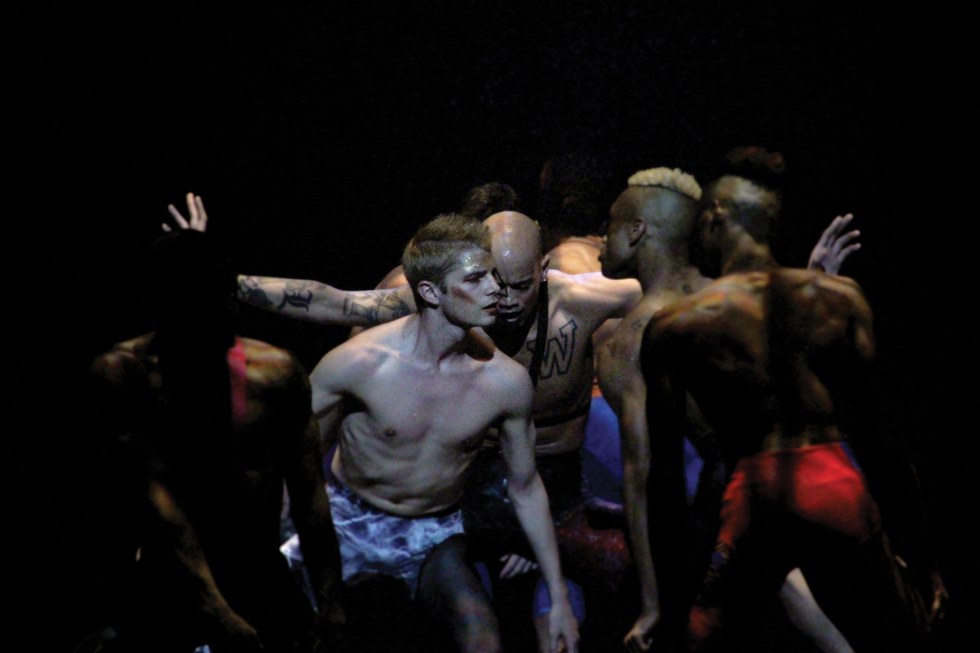 Doug Baum in "StarDust," with Complexions Contemporary Ballet (photo by Breeann Burr, courtesy Gogo Public Relations)
For ballet and modern companies, networking is less about connecting to book a specific gig, and more about making sure a director or choreographer is familiar with your work before an audition. A few years before Baum auditioned for Complexions, he met Complexions co-director Desmond Richardson, who was watching his dance class. When Baum ran into Richardson a few years later at their manager's party (they share the same one!), choreographer Francesca Harper introduced Baum to Richardson, who told him to audition for Complexions. Baum says having that familiarity was a big plus going into the audition: "Directors want to hire somebody that they're confident in because they already know your abilities and who you are as a person."
You can never go wrong with a classic black leotard. Discount Dance's long-sleeve mesh leo will add a sleek edge to your studio style. Pair it with tights and a skirt for ballet class, or layer some leggings and sweats for contemporary class. Enter below for your chance to win it!
Keep reading...
Show less
via @kyle_vanny on Instagram competing on World Of Dance
Kyle Van Newkirk is a tap dancer you probably remember from the premiere season of NBC's World of Dance. In case you missed it, he is also one of Showstopper's incredible convention teachers. What makes Kyle stand apart from some of today's other incredible tappers? He isn't afraid to change what tap means to his audience and even himself. This modern view of tap dancing is important because it shows us that tap dancers are just as versatile and dynamic as dancers of any other genre. We sat down with Kyle to get his advice on bringing tap dancing into the 21st century.
Keep reading...
Show less
What did I just hear you say? You think all dancers are weak and delicate? PLEASE SAUT DE CHAT OUT OF MY LIFE. (Giphy)
Sure, dancers definitely have some unique identifying characteristics. (We're all obsessed with Center Stage? FACT.) But we're also subjected to all kinds of annoying, inaccurate stereotyping. Here are 10 dancer stereotypes that we never want to hear again.
Keep reading...
Show less
University of Minnesota Dance Team (courtesy University of Minnesota)
They say there's no "I" in "team"—and nowhere is that truer than the world of college dance teams, where precision reigns, uniformity is key, and a single misstep from any given "I" can cost a group a championship trophy. So it's unsurprising that securing a spot on one of the best dance teams in the country is no easy feat.
Members of these highly athletic teams rehearse for hours every week—on top of academic classes and commitments—and perform at football and basketball games, annual concerts, and nationally televised competitions (hi, ESPN). And "no I" rule notwithstanding, each of these top teams is made up of highly trained, highly technical, highly hard-core individuals, who come together to create a ready-for-victory pack.
These six teams aren't one-off success stories—they're consistently strong, and earn the top spots at major competitions like UDA and NDA nearly every year. Up for the challenge? Here's what to know before you go to auditions.
Keep reading...
Show less
Jenna Johnson and Adam Rippon competing during the "DWTS: Athletes" finale. (Photo by Kelsey McNeal, courtesy ABC)
Last night was both the best and the worst night of "Dancing with the Stars: Athletes." The best, because one lean, mean, dancing machine of a couple got to take home the Mirrorball trophy. The worst, because we won't be able to tune in to "DWTS" each Monday to get our weekly dose of dance mania until the fall. But all good things must come to an end, and "DWTS: Athletes" was certainly one of the best seasons yet. The remaining three couples all brought their A-games to the dance floor for the finale, showcasing two dances: a traditional ballroom routine and a freestyle. Here's the final recap.
Keep reading...
Show less
May. 16, 2018 02:26PM EST
Ema Peter
The Glorya Kaufman International Dance Center is the 54,000 square foot home of the USC Glorya Kaufman School of Dance, one of the largest facilities dedicated to dance on a private university campus. Designed for their innovative new curriculum, that supports a range of dance styles, the school's staff designated Harlequin to provide wall-to-wall flooring for the large 3,500 square foot Performance Studio as well as five dance studios in their new state-of-the-art building.
Keep reading...
Show less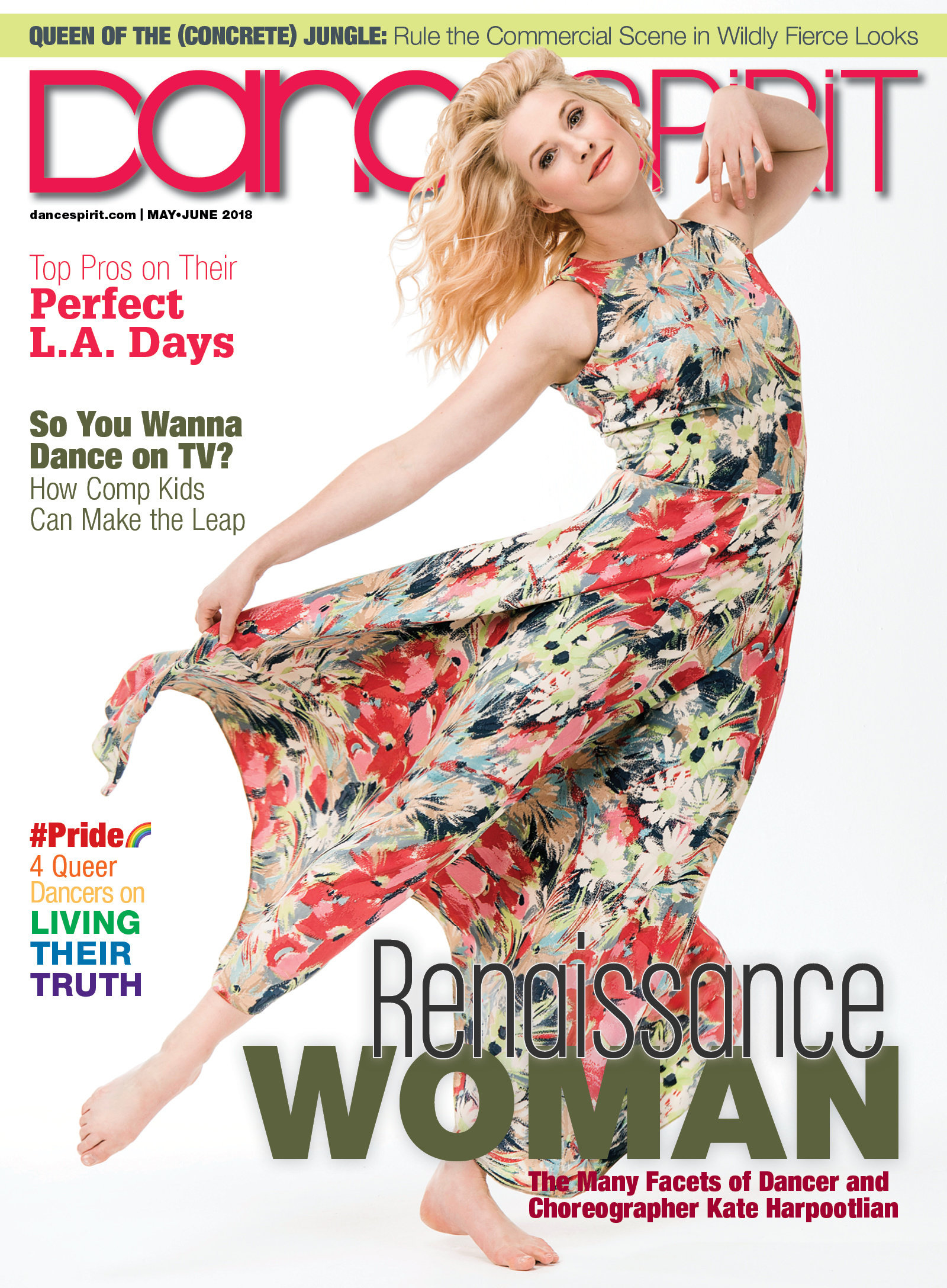 Get Dance Spirit in your inbox