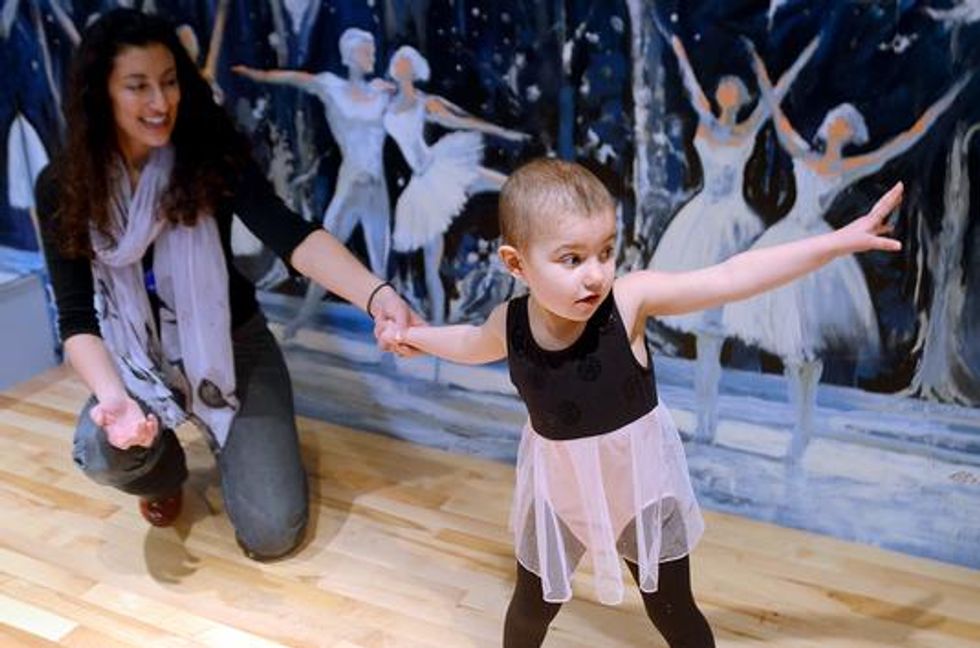 Cute Mia and her mom in her new studio. (Wicked Local/Mark Thomson)
It's easy to get caught up in the small things—"Did I grab the right leotard? Are my tap shoes in my dance bag? Did the rehearsal location change?" They can leave you feeling overwhelmed and stressed by the time you get to the studio.
But then you read about someone like brave little 3-year-old Mia Marchand, and suddenly everything snaps into perspective.
Mia, one of the cutest ballerinas you've ever seen, was diagnosed with retinoblastoma (a childhood eye cancer) six months ago and immediately started chemotherapy. But the Make-a-Wish Foundation stepped in to help one of her greatest dreams come to life: A dance studio decorated like the snow scene (her favorite) from The Nutcracker in her very own home.
Watch Mia's face light up as she sees her studio for the first time:
And there's good news! Mia's wrapped up her chemo treatments and she's doing great.