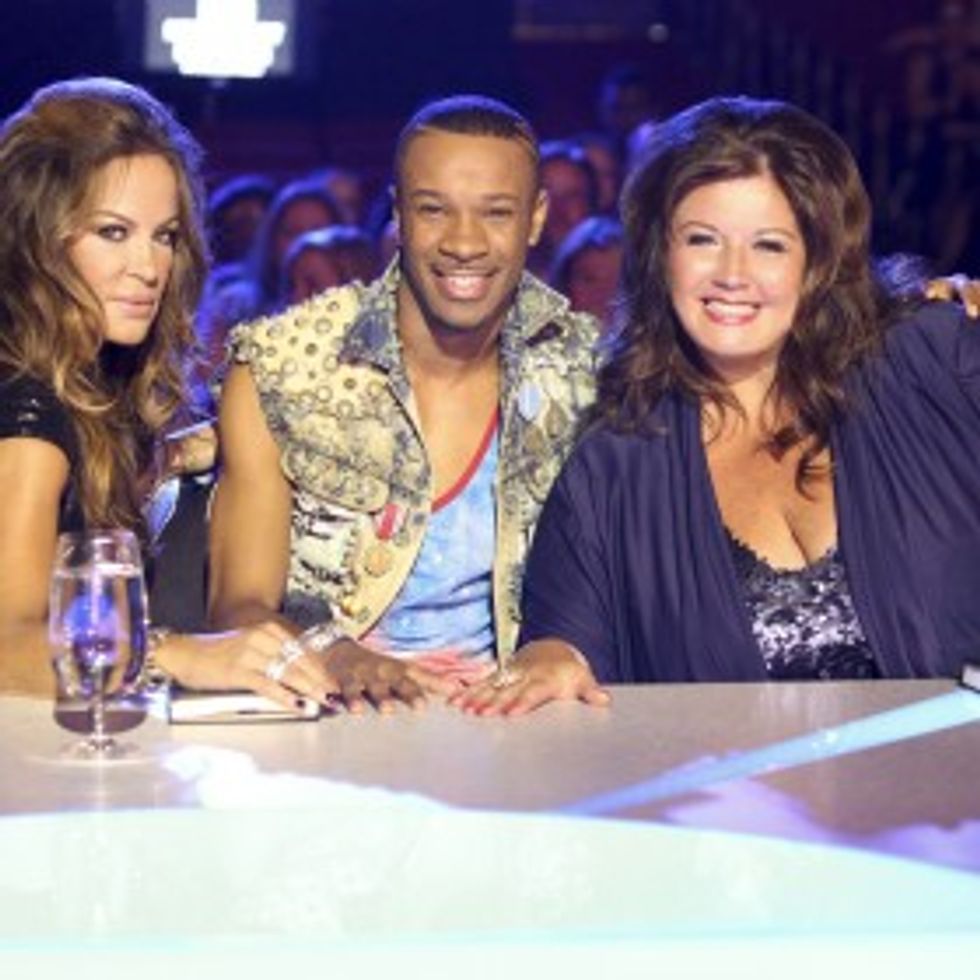 Sad that your standby summer TV shows have ended? Don't be, because there's a new dance show on the block that's blowing some of our old faves out of the water! "Abby's Ultimate Dance Competition" is like "Dance Moms" on steroids with a dash of "So You Think You Can Dance" thrown in. Twelve dancers ages 6 to 13 compete to win a $100,000 cash prize and a scholarship to the Young Dancer Program at the Joffrey Ballet School in NYC. Not too shabby, right? Say what you will about Abby Lee Miller, but showing kids with real talent rocking their dance moves every week to a packed audience is definitely my kind of television. Last night's premiere got the ball rolling with some serious dancing drama. Here are my top ten moments:
1. Mom Yvette and 12-year-old Hadley. Yvette proves to be the know-it-all dance mom to reckon with right off the bat—she's clearly going to cause trouble. A dance teacher herself, she has no problem stepping in during rehearsals to ask questions or make corrections. Yikes. Thankfully, Hadley doesn't seem to embarrass easily and they get along like peanut butter and jelly. The best part? Their inspirational sayings to live by: "Go the extra mile because it's never crowded." "You're either in or you're in the way." "You've gotta risk it to get the biscuit!" (OK, I don't really get that last one.)
2. The "technique" challenge. Anthony Burrel choreographs a routine for all the kids, and considering how many hip roles and sassy walks were involved, I'm a little confused about how it's supposed to show off their technique. But it's OK, because Abby's only judging based on what outfit they're wearing. Hadley's headband is too big, and Elizabeth's turquoise shirt is just perfect, so she wins! Yay Elizabeth! More on Elizabeth later…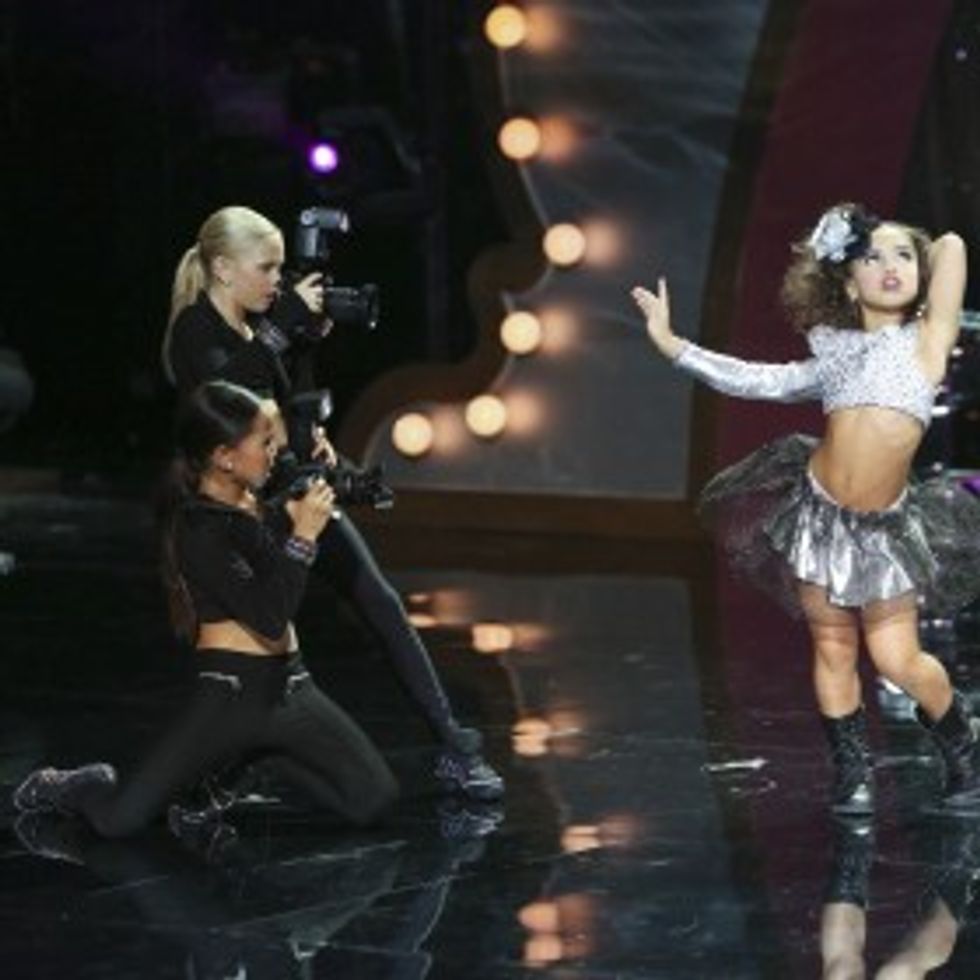 3. Tua. Tua's job is to make things dramatic when they aren't really dramatic at all. She cries the first day while learning the "technique" challenge choreography, and then she cries again while learning tap. I get that you're a little kid and all, but please stop, Tua! You're making me sad!
4. Asia Monet Ray! This girl may be the new Mackenzie. OK, not the new Mackenzie, but a good replacement Mackenzie until "Dance Moms" comes back next season. This child has some serious sassy pants on. She rocks that hip-hop routine and completely steals the spotlight from the other two girls. Plus, she's only 6. (6!) I'm in shock.
5. First official mom drama of the season. When Lexine misses her front walkover (and gets completely overshadowed by Asia), Mom Maria tells her that she's definitely going home. The other moms flip out! Things get so crazy that some moms even yell at other people's children. Definitely not a fan of the moms already.
6. The jazz routine. This trio is on a whole different level than the others. Yes, the dancers are older, but they also show off amazing tricks and turns without sacrificing technique. I see you, Hadley, Madison and Zack.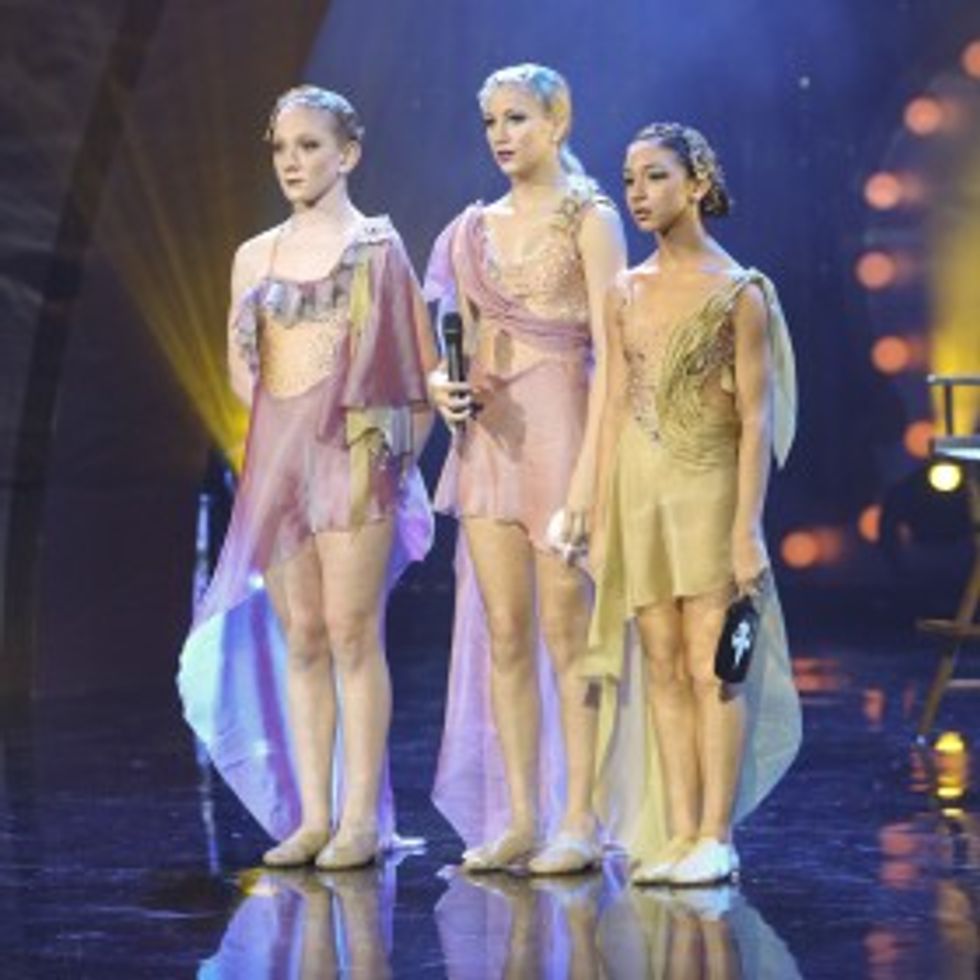 7. The tap routine. Seriously? This doesn't even give these girls a chance. Tua, Tessa and Kyleigh Jai wear costumes with wigs so no one can tell them apart and do lackluster tap moves while making funny faces. Unfair.
8. Elizabeth, Elizabeth, Elizabeth. It's way too early in the season to play the "my parents are getting a divorce" card. She barely gets criticized, and completely breaks down. The moms think she may be using her parents divorce as an evil plot to win. Scandal already? Love it!
9. The decision. Tessa's going home for apparently not portraying her character well enough. (Isn't this week's challenge technique?) She handles it like a champ though, and I still blame the silly tap routine. So sad.
10. The previews for next week! There will be more mom fighting, the kids will dress up like fairies, and someone has a very scary fall (Ouch!). It's official, I'm hooked.
Did you watch this week's premiere? Don't let me do all the talking. Share your thoughts in the comments!