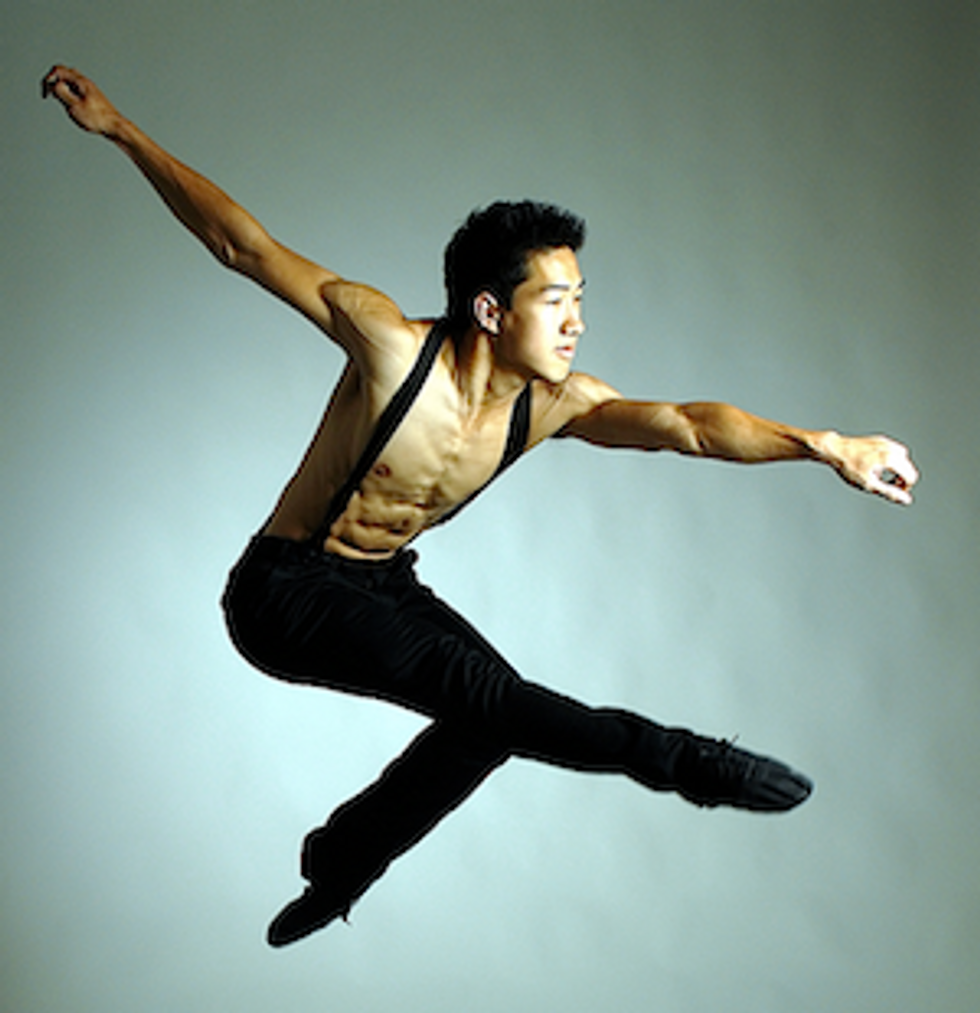 Alex Wong has just about done it all: He was a principal soloist with Miami City Ballet, he rocked "So You Think You Can Dance" Season 7, he appeared on the TV show "Smash" and, most recently, he made his Broadway debut in the cast of Newsies. Now, after 154 performances on the Great White Way, Alex is moving on. He'll perform next in the Dance TV showcase, celebrating dance on the small screen, at the Vail International Dance Festival--and you can expect to see him back on the commercial scene soon. We recently chatted with Alex about his crazy (and enviable!) dance life.
Dance Spirit: You had a great run with Newsies. What was the best part of dancing in your first Broadway show?  
Alex Wong: The camaraderie among all the cast members--they are amazing and we got along so well. I thought I would get sick of doing the same show over and over, but every night I'd get butterflies as I entered the stage for "Seize the Day." The acting, Christopher Gattelli's choreography, the wonderful audience--it all just felt so good and real.
DS: Why did you decide to leave Broadway?
AW: I booked a job in L.A--which I can't talk about for two more weeks, sorry!--before I joined the cast of Newsies, so I was obligated to leave. But I'm missing the show so much! It's a good thing I've been so busy teaching and performing since I left--I haven't had time to sit down and cry about missing my castmates.
DS: What will you be performing at Dance TV in Vail?
AW: I'll be doing a solo, a routine with Allison Holker and a number with tWitch. I'm really excited to perform with them--they're so great together. [Editor's note: Look for Allison and tWitch on the September cover of DS!]
DS: What do you love most about dancing on TV?
AW: I love that it's "one and done"--which I guess can actually be good and bad. But even more, I love that you have such a huge audience. You're not just sharing your performance with the people who can afford a $100 ticket to a Broadway show. You can reach millions of people.
DS: What's your dance dream job?
AW:Something on TV that involves dancing, singing and acting--similar to "Smash" or "Glee." I really want to show my craft and all I can do.
Keep up with Alex by following him on Twitter and Instagram: @AlexdWong.