Alice Klock's long limbs slice through the air with a jeweler's precision. The Hubbard Street 2 company member is onstage at the Art Institute of Chicago, improvising to poems read by actors from the Goodman Theatre. She has a dramatic movement quality that's made even more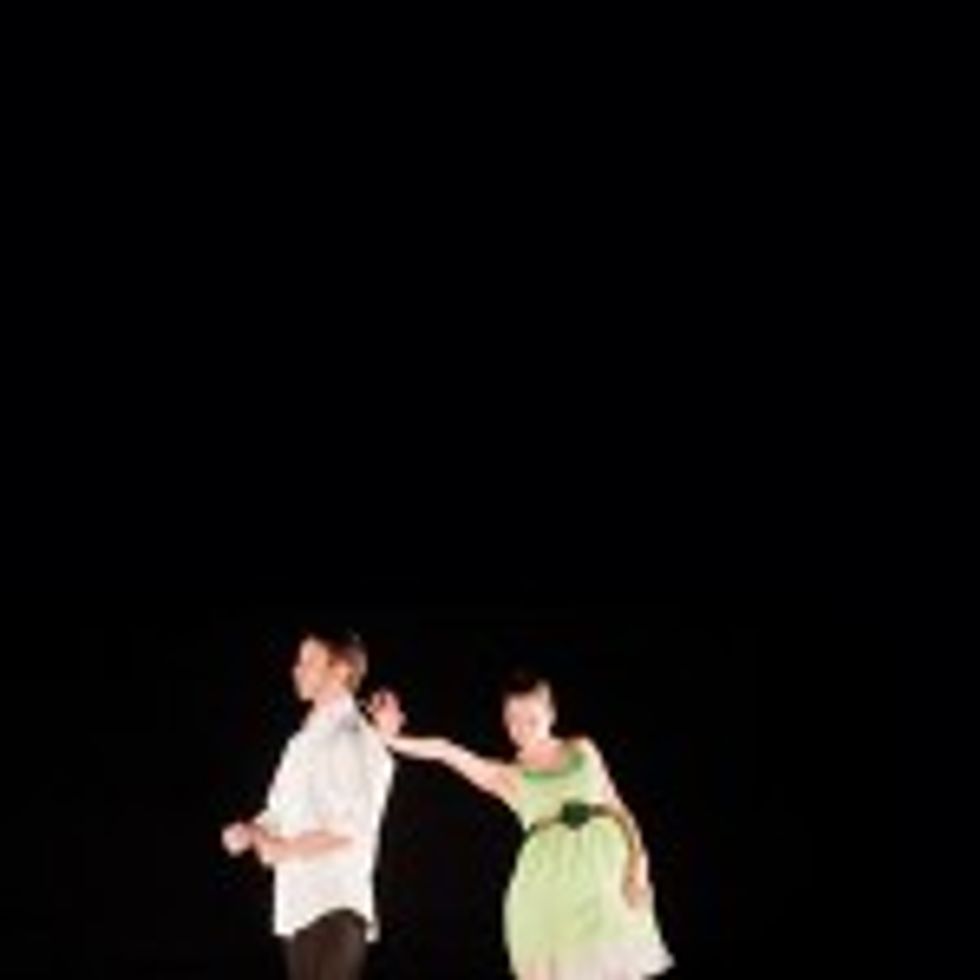 compelling by her subtle facial expressions. Her energy can shift in a heartbeat, but you'll never see it coming.
Alice's cool stage persona reflects a laid-back attitude, which has served her well. A relative latecomer to dance, she first started taking ballet at 11 at Randazzo Dance in Ypsilanti, MI, near her rural home. "For a while, I was both the oldest and worst person in class," Alice says. "But once I was into it, there was no question that this was what I wanted to do." After graduating from high school at Michigan's Interlochen Center for the Arts, the now-21-year-old entered the professional dance world at a time when jobs were sparse. Taking the situation in stride, she enrolled in the LINES Ballet BFA program offered at Dominican University of California. Two years later, in search of more diverse dance training, she sent out resumés and letters of interest to see if the job market had changed. Glenn Edgerton, artistic director of Hubbard Street Dance Chicago, replied, suggesting Alice attend the HSDC 2009 summer intensive. She did and relished the program's spectrum of styles. When she was offered a spot in HS2, Alice happily accepted and started that September.
HS2 has given Alice opportunities to work with a variety of choreographers, such as Gallim Dance's Andrea Miller and Morphoses company member Gabrielle Lamb. HS2 has also changed the way Alice thinks about dance—especially when things go awry. "It used to be, 'straighten your legs, pull up,' " Alice says. "Here, if you're falling out of something, you make it bigger to save it. That's been a huge shift for me." She uses this philosophy while rehearsing Lamb's new piece for the company: In a duet with Ethan Kirschbaum, Alice walks around her partner, who's curled into a ball, taking steps so huge she nearly topples over.
But no matter how difficult the choreography, Alice's face remains relaxed and open. "She seems so quiet and mild," HS2 director Taryn Kaschock Russell says, "but her dancing can be huge, and onstage, she's fearless."
Fast Facts
Fave Food: "If I don't have an apple in the morning I'm just not happy. Gala, preferably, Fuji if I have to."
Fave Dance Flick: Billy Elliot
Fave TV Show: "My roommates at Interlochen were Korean and they got me obsessed with this Korean soap opera called 'I'm Sorry I Love You.'"
Dance Hero: "My mom. She'll dance to the Talking Heads while she's doing the dishes. It's a wonderful thing."
Perfect Day Off: "Lots of sleep and a visit to the Art Institute of Chicago."
Zachary Whittenburg is the dance editor at Time Out Chicago.
Photo of Alice Klock and Ethan Kirschbaum in I Can See Myself in Your Pupil, choreographed by Andrea Miller, by Todd Rosenberg.