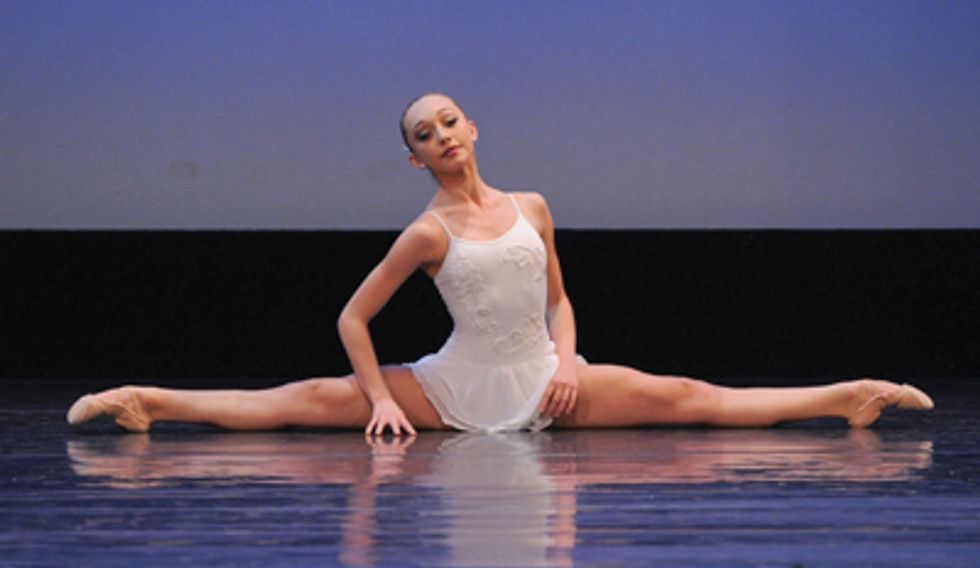 Christina Ricucci performing at Youth America Grand Prix (VAM Productions)
Thinking of adding a solo to your competition repertoire? You should! The experience of taking the stage alone can bring you a lot more than a shiny new trophy. Here are 11 reasons—from top judges, teachers and soloists—you'll benefit from having a solo.
1. You'll learn to love your quirks.
Working on a solo is a great opportunity to learn about yourself as a one-of-a-kind dancer. "You learn the styles and music that suit you and which steps you look best performing," says Katherine Kelly, 18, who dances at The Dance Academy in Holland, PA.
"Your choreographer can find your gifts and let them shine," says Andy Pellick, a New York City Dance Alliance judge who also choreographs solos for dancers around the country. "I know a girl who's really tall, and was embarrassed by her height. I worked with her and told her, 'No, that's your biggest asset.' "
2. You'll gain confidence.
"There's something fulfilling about going through the process of learning something by yourself and achieving your goals alone," says Michelle Latimer of Michelle Latimer Dance Academy in Greenwood Village, CO. "You come away feeling like you can tackle any challenge."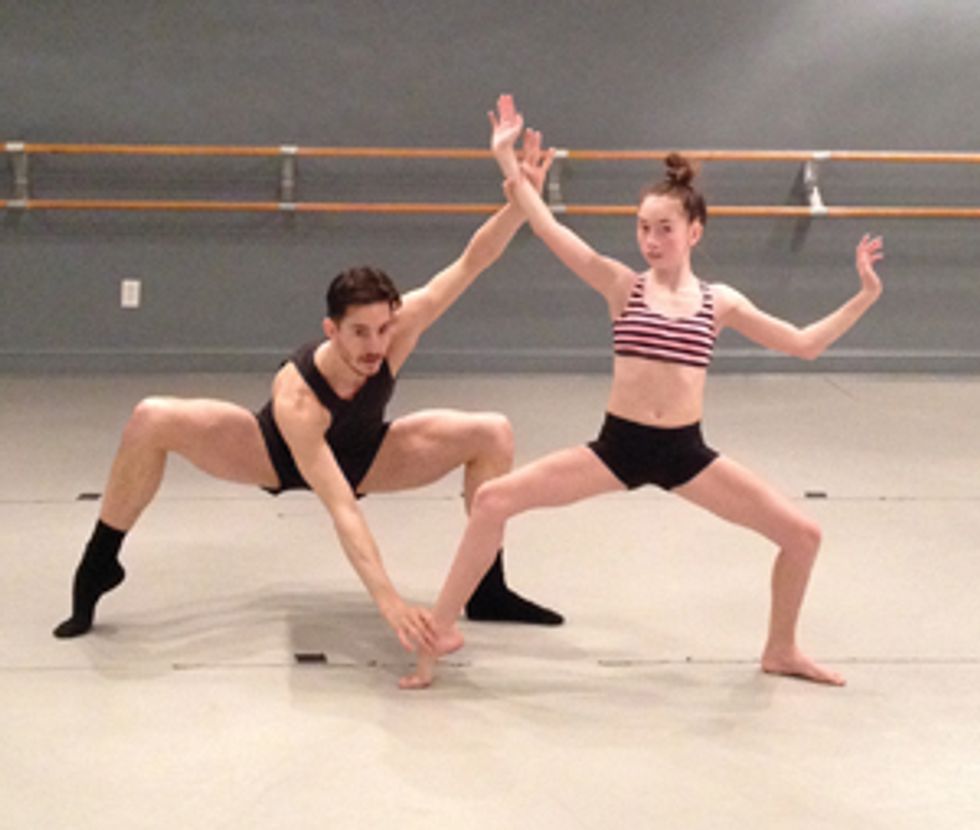 Andy Pellick working on a solo for Mackenzie Bessner at KJ Dance in Plano, TX (by Kristy Ulmer)
3. You'll get one-on-one time with your teacher.
When you meet with your teacher to practice your solo, you get to work on more than choreography. "We can focus on the things I'm having trouble with," says Jack Wolff, 12, from Precision Dance Academy in Pearland, TX.
Rehearsals are also a chance for your teacher to take a closer look at your technique. "When we're working on a solo, my teacher can point out things she might not see when I'm in class with a group," says Fallon Walsh, 12, who dances at The Talent Factory in North Kingstown, RI.
4. You'll push your limits.
In group dances, it can be easy to relax and hold on to bad habits. "Some dancers get comfortable in a group because they feel surrounded," Latimer says. If you feel stuck, tackling a solo could get you back to that slightly uncomfortable place where you're improving rapidly. Christina Ricucci, 14, who dances with Murrieta Dance Project in Murrieta, CA, loves difficult solos. "I like solos that aren't in my style or that have a certain move that's challenging," she says. "I practice and perfect them, and I grow as a dancer."
5. You'll show off what you do best.
When you're dancing in a group, your job is to make the whole group look great. But when it's just you onstage, you can tailor everything to your strengths. If you're an amazing turner, for example, you can throw in that 10th pirouette. "You don't have to worry about fitting the mold," Katherine says. "You get a chance to show what makes you the dancer you are."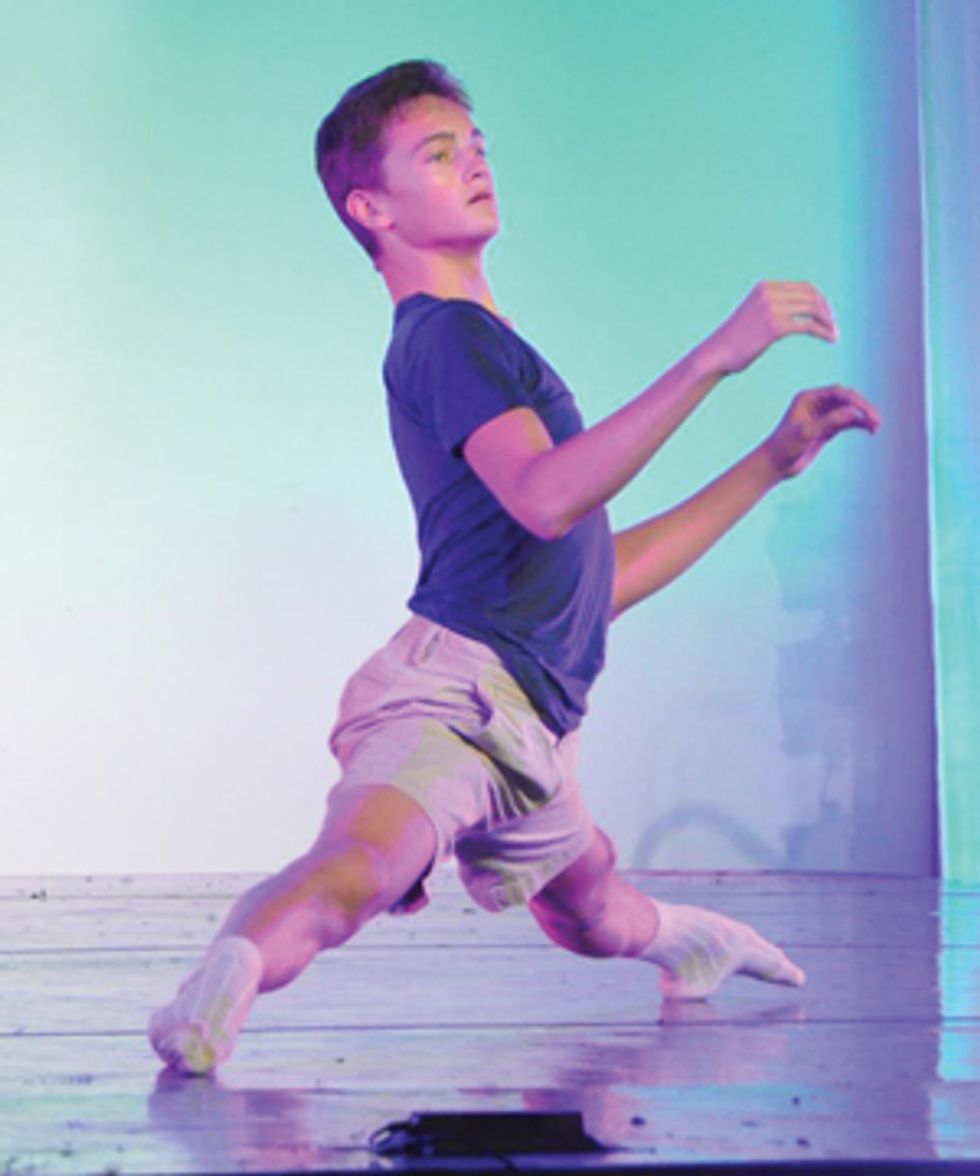 Eric Schloesser from Michelle Latimer Dance Academy performs his solo at West Coast Dance Explosion. (by Jen Kurtz)
6. You'll grow as a performer. 
When you're onstage alone, it's up to you to tell a story. According to Mary Ann Lamb, Broadway veteran and judge with Showstopper American Dance Championships, a dancer's choreography is her script, and each dancer must infuse it with life. "You could give two dancers the same choreography, and those solos would look completely different from each other," she says.
7. You'll be better prepared to go pro.
From your solo, you'll have a video you can post online or send to casting directors—a tool that's more vital than ever for dancers who are interested in working professionally. Plus, when you're at an audition and someone asks you to "just start dancing," you'll have solos you can pull out for inspiration.
8. You might find new opportunities along the way.
If you're a dancer who doesn't pick up choreography quickly in class, a strong solo can show judges what you're capable of. According to Pellick, if you catch a judge's eye with your solo, he or she will likely watch for you in convention classes.
You may even be approached by an industry professional. At competitions a few years ago, a casting director asked Jack to audition for Billy Elliot on Broadway, and an agent offered to represent Katherine. Soon after Christina performed a recent solo, she got a call from Stacey Tookey asking if she'd be interested in working together on a new solo.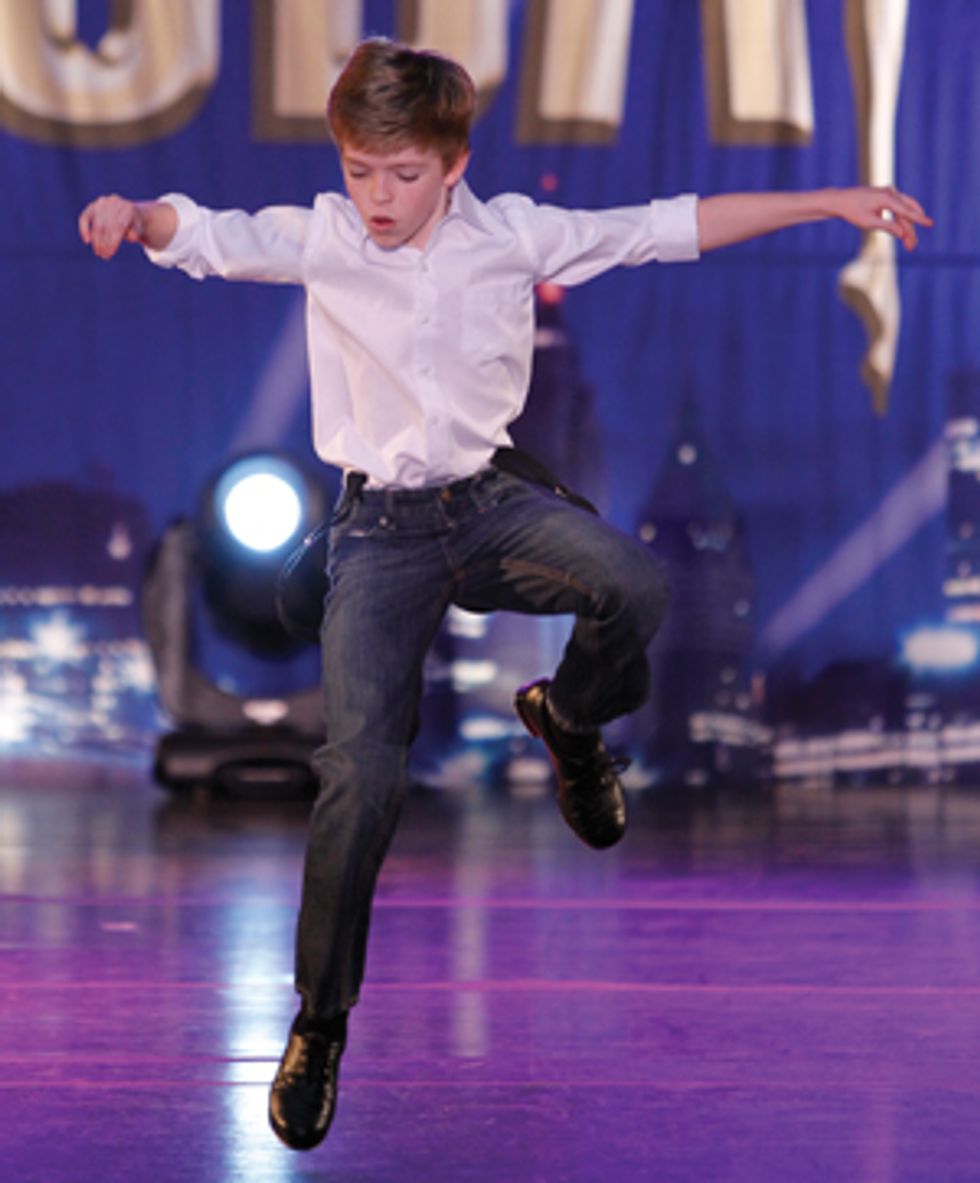 Jack Wolff performing at
New York City Dance Alliance (ProPix)
9. You'll learn how to make it work.
It's the inevitability of live theater: Something will go awry, and in a solo, it's up to you to fix it. "When you go out and nail something, you don't learn much," Lamb says. "But when things go wrong—a halter top breaks, you fall out of a turn, you can't hear your music—that's when you learn who you really are." You're on your own to figure out what to do.
10. You'll learn how to set goals—and achieve them.
This could be the year you finally nail that triple pirouette. According to Krystie Whetstone Sutch, owner of Krystie's Dance Academy in Warren, OH, "When you're working on a solo, you can decide, 'This is what I want to accomplish this year. I want to learn these new skills and improve my technique.' "
11. You'll see yourself improve.
After a couple years of competing solos, your videos will become a time capsule of your training. "It's something you can look back on to document your growth," Latimer says. "You'll say, 'Wow, look how far I've come!' "