[portfolio_slideshow nowrap=0 thumbs=true timeout=4000 showtitles=true showcaps=true showdesc=true]
Courtesy Hollywood Vibe
While dancers all over the world are sharing the heartache of canceled classes, shows, and projects, our hearts hurt especially hard for a group of dancers we at Dance Spirit couldn't admire more: comp and convention kids. Determined to challenge your artistry and learn from cutting-edge faculty, you dancers normally brave crowded ballrooms and nonstop schedules all year long. But just because you might not be in one of those crowded ballrooms for a while doesn't mean that part of your dance life has to grind to a halt.
Getty Images
Grace Campbell was supposed to be onstage this week. Selected for the Kansas City Ballet School's invitation-only Kansas City Youth Ballet, her performance was meant to be the highlight of her senior year. "I was going to be Queen of the Dryads in Don Quixote, and also dance in a couple of contemporary pieces, so I was really excited," she says. A week later, the group was supposed to perform at the Youth America Grand Prix finals in NYC. In May, Grace was scheduled to take the stage again KC Ballet School's "senior solos" show and spring performance.
Now, all those opportunities are gone.
The COVID-19 pandemic has consumed the dance community. The performance opportunities students have worked all year for have been devoured with it. Those canceled shows might have been your only chance to dance for an audience all year. Or they might have been the dance equivalent to a cap and gown—a time to be acknowledged after years of work.
You can't replace what is lost, and with that comes understandable grief. Here's how to process your feelings of loss, and ultimately use them to help yourself move forward as a dancer.
An instructor from The Hive in Chicago leads class over Zoom (courtesy The Hive)
If you're social distancing to do your part to slow the spread of COVID-19, you've inevitably realized that training safely and successfully at home poses a significant challenge. We talked to dance experts to find out how you can make the best of this less-than-ideal scenario—and about the unexpected ways it can help you grow as a dancer and artist.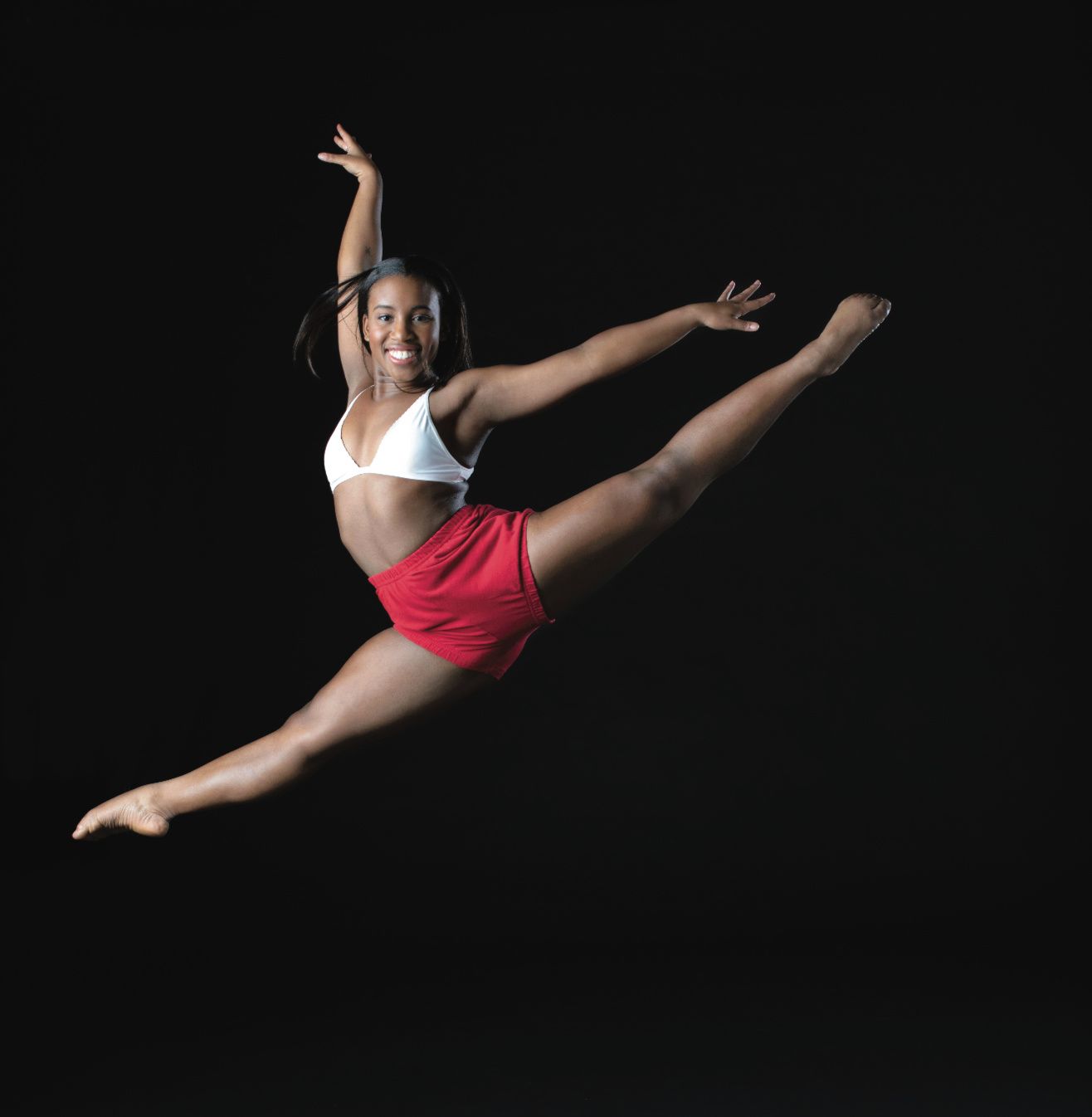 Enter the Cover Model Search