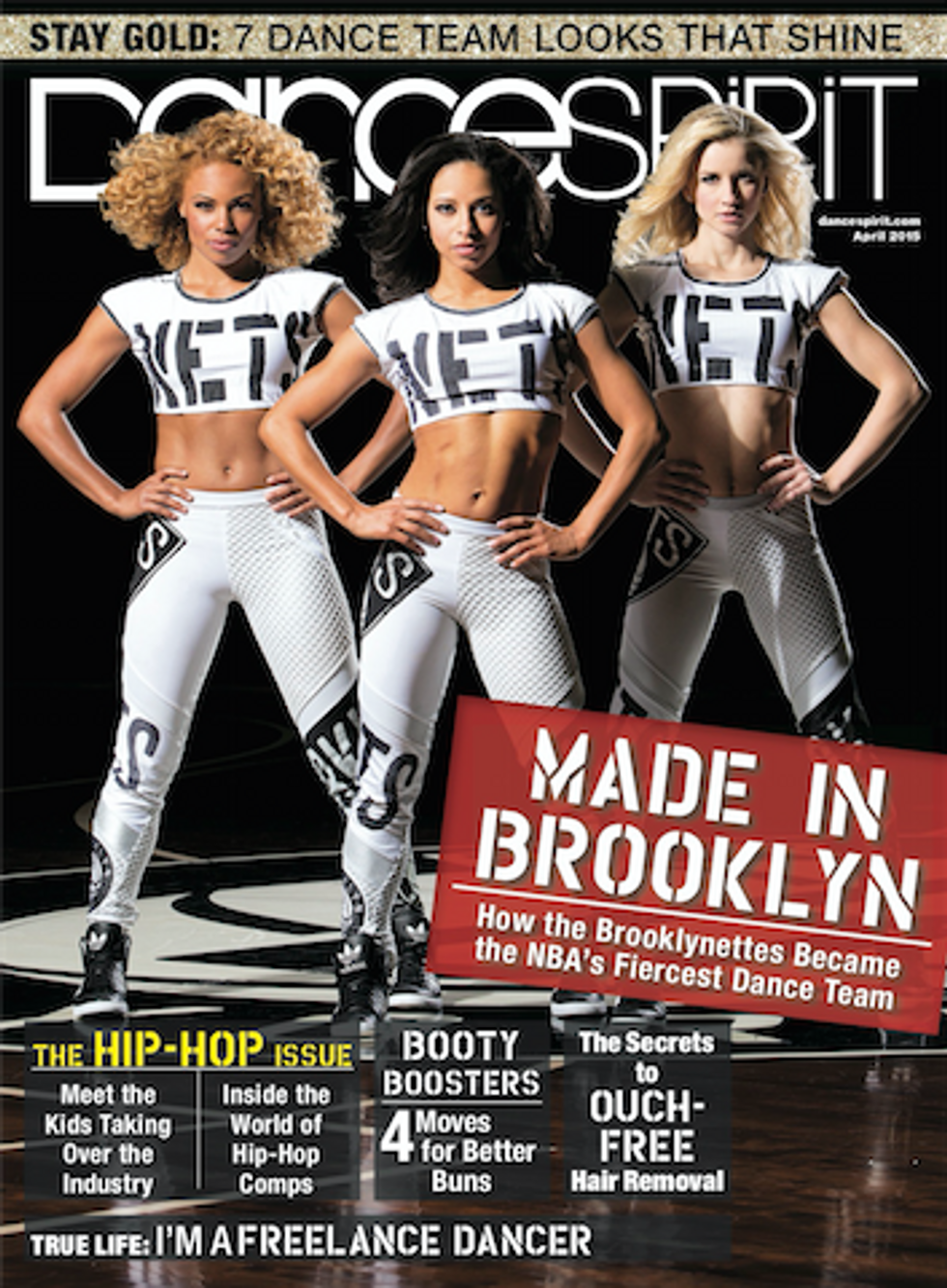 Hello, Brooklyn
The boundary-breaking Brooklynettes are setting a new standard for NBA dance teams.
The Cool Kids
Today: Dancing with the Brooklyn Nets Kids. Tomorrow: Taking over the world.
The Circuit Breakers
Inside the growing hip-hop competition and convention scene.
Hip Hop's Tiniest Talents
A new wave of young dancers is taking the industry by storm.
The Freelance Life
What does a company-free dance career look like?
Up Front: Buzz
Misty Copeland makes her U.S. debut as Odette/Odile.
Up Front: The Dirt
An American in Paris' Leanne Cope.
Letter to My Teenage Self
Mark Morris Dance Group's Rita Donahue.
Dear Katie
Kathryn Morgan answers your pressing dance questions.
Choreographer's Collage
What inspires Kyle Abraham.
Body Buzz
Smoothies for productive workouts; how to revitalize dry, lifeless hair.
Fitness
Four booty-boosting exercises.
Health
Learn the ins and outs of hair removal.
Fashion
Glittering gold dance team costumes.
Spotlight: Musical Theater
Tips for balancing a high school musical with your dance studio commitments.
Spotlight: Modern
Get familiar with Gaga.
Spotlight: Competition
Should you choreograph your own solo?
College Corner
How to weigh your options once acceptance letters start rolling in.
You Should Know
Contemporary cutie Jaycee Wilkins.