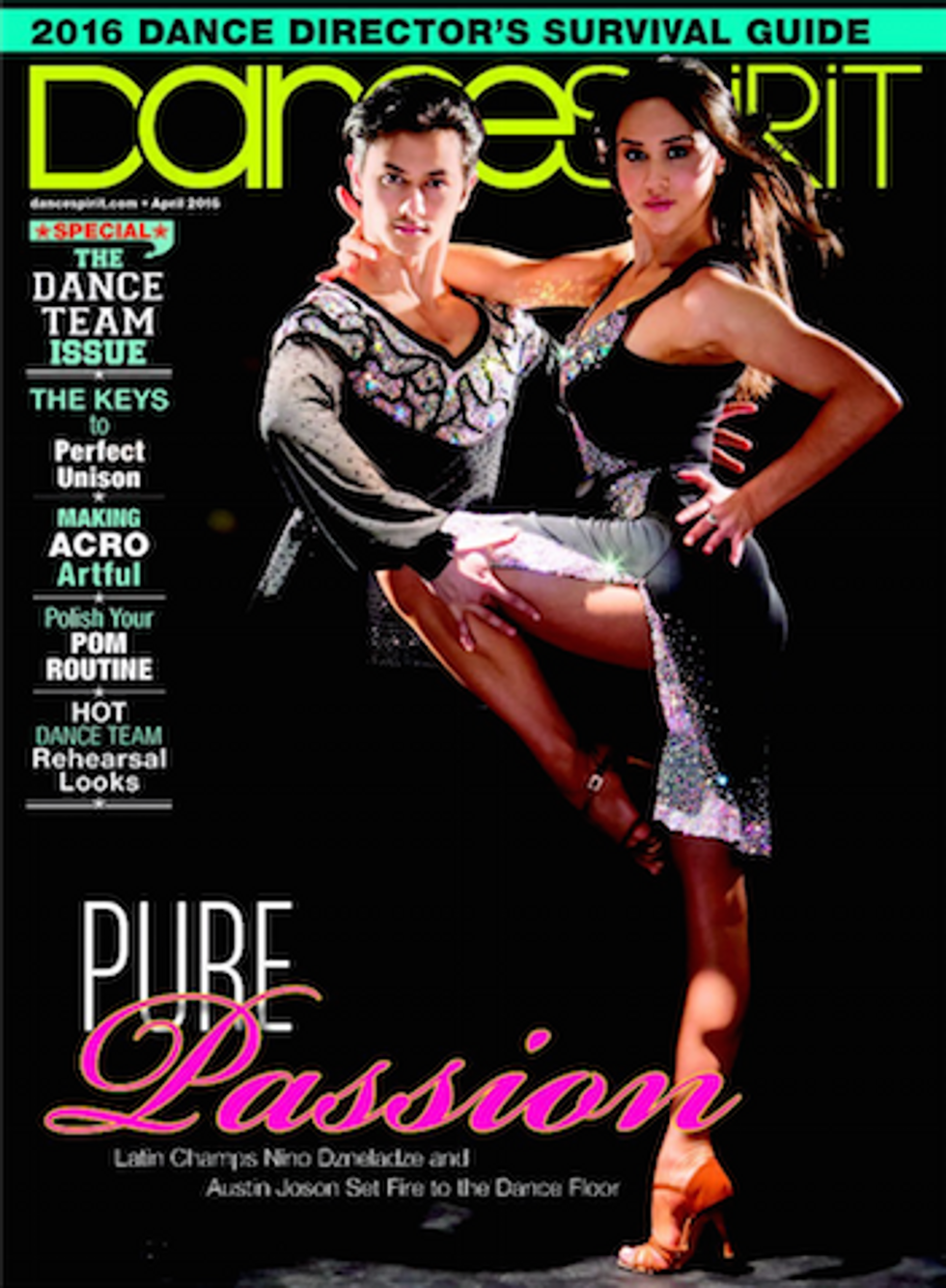 Destined for the Spotlight
Austin Joson and Nino Dzneladze, two rising stars in the competitive ballroom world, knew they were meant to dance together.
We Go Together…
Tips and tricks for achieving picture-perfect synchronization.
Tricked Out
How can you make showstopping moves look artful as well as impressive?
Pom 101
Trying out for dance team? Read these pom tips first!
2016 Dance Director's Survival Guide
The essential resource for dance-team coaches.
Be the Ultimate Understudy
You may never take the stage—but that doesn't mean you aren't essential.
Up Front: Buzz
Cincinnati Ballet celebrates female choreographers; Martha Graham Dance Company's 90th anniversary season.
Up Front: The Dirt
Alvin Ailey American Dance Theater's Jacqueline Green.
Letter to My Teenage Self
BalletNext director Michele Wiles.
Dear Katie
Kathryn Morgan answers your pressing dance questions.
Choreographer's Collage
Where Michelle Dorrance finds inspiration.
Body Buzz
Why you should ditch your dirty dancewear; Earth Day products that are good for the planet (and your body).
Mind
Is Mom your teacher? Stay sane with these tips.
Health
How to talk dance injuries with non-dance doctors.
Fashion
Dance-team looks that allow you to stand out while staying uniform during color-themed practices.
College Corner
Making the most of your college dance network.
You Should Know
Hip-hop phenom Phoenix Lil'Mini.